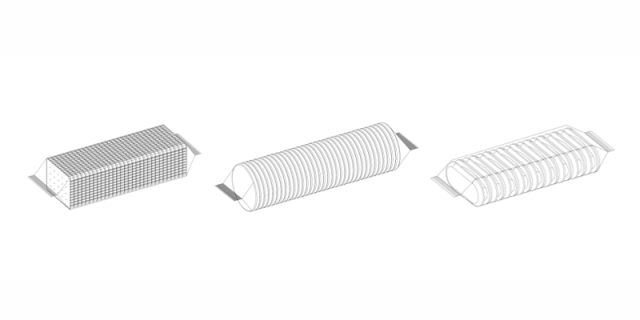 Such automated line is designed to be directly connected to the upstream equipment, collecting rows of biscuits, channelizing and dividing them in two independent wrapping sections. The stacking system to drive products from flat into on edge position and the biscuits buffering function are part of the feeding concept. Each wrapping section is equipped with an automatic volumetric slug feeder able to create the portions of biscuits and transfer them gently into the flow wrappers' flight bar conveyor.
The two flow wrappers Model EURO 88 EDG are fully digital machines equipped with servo motorized 90° high speed transfer, servo-driven gusseting unit and linked to the outfeed-belt there are two dedicated units, executed in vertical configuration for round shape products, in order to fold the cross wings of the flow packs.
Highlights of the whole line:
Hygienic design
Modular construction design
Top level of flexibility : tool free and user-friendly formats change in the whole handling and feeding sections
Highlights of the Volumetric Slug Feeder:
Hygienic design
Modular construction design
Gentle handling of the products and accurate biscuits portioning
Top level of flexibility à capacity of handling round, square, rectangular, dry and sandwich biscuits
Digital real-time integration between loader and wrapper ensuring full connectivity
Highlights of the on edge flow wrapper:
Flight bar conveyor equipped with double chain systems
Positive control during the 90° transfer
Positive control during the portion transit into the wrapper thanks to double chain circuit
Dynamic control of the film alignment
Transversal tear tape application
Technical Data: To be evaluated according to the request.
Some of the optionals:
Fully customization of the handling section according to the needs
Single or double flight bar conveyor
Carton feeders
Easy opening