IMA FLX. The One Stop Supplier For Flexible Packaging solutions.
The new IMA FLEXIBLE PACKAGING HUB is where the production of all machines in the flexible packaging chain converge.
Everything needed to process all types of flexible packaging for the Food, Pharma, Wet Wipes and Pet markets is right here.
The full array of leading technologies brought together in one facility, where a one-stop supplier drives the quest for excellence, sustainability, constantly researching innovative solutions and new eco-compatible materials.
CHOOSE AMONG OUR PACKAGING AND TURN-KEY SOLUTIONS FOR BISCUITS
FLOW-PACK and DOY PACK SOLUTIONS
VFFS turn-key packaging solutions, bagging and multi-head weighing for biscuits in pillow, block bottom and ''Quattro seal'' bags
Complete HFFS Doy packaging line for biscuits in stand up pouch with zipper, tear-notch and cardboard display box.
Wire-cut sandwiching machines with direct link to flow wrappers
Turn-key feeding, portioning and flow packaging solutions for biscuits/crackers in pile and on edge. Direct link to multipack flow wrappers available.
Turn-key feeding, portioning and packaging solutions for biscuits/crackers on edge in X-Fold style.
Turn-key feeding, portioning and flow wrapping solutions for biscuits in trays.
SECONDARY AND END OF LINE SOLUTIONS
Intermittent/Continuous motion cartooning machine for pile of biscuits in a flowpack or multipack
Wrap around solutions for one or two pieces cartons (tray+lid)
Top loading solutions
Complete lines including forming unit, top loader and closing machine
TURN-KEY horizontal and vertical solutions
IMA FLX HUB, taking advantage of synergies and integrations with IMA Group companies and thanks to proven expertise gained in food & non-food industries' key applications, offers fully engineered solutions delivering highly efficient flexible packaging lines to maximise your line's OEE, with real time operator-specific production and diagnostics data.
From automatic loading systems to cartoning, from product feeding and handling to single and multiple flow wrapping. Weighing solutions coupled with vertical baggers and end of line equipment.
IMA FLX HUB is your perfect partner to delivering turn-key horizontal and vertical solutions. Its high-speed flexible automation systems are capable of the highest production throughput requirements.
The portfolio includes also systems for modified atmosphere applications (M.A.P.) and vacuum, as well as machines for 4 side seals multi-lane and sticks, fold pack and sandwiching. The HUB also offers counting solutions, dosing devices and complete, fully automated Doy pouch lines.
THE HUB COMPANIES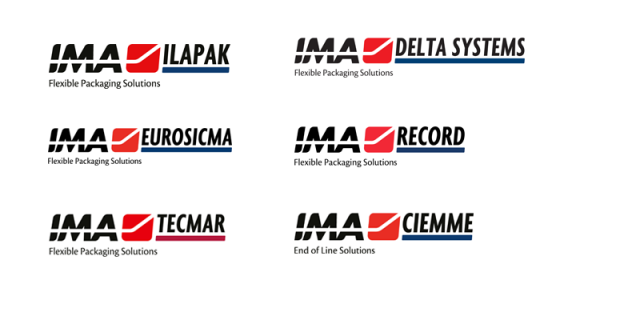 IMA'S OpenLAB - TEST TOMORROW'S FILMS. TODAY
OpenLab is the IMA Group's network of technological laboratories and testing area, dedicated to the research on sustainable materials, technologies and production optimization processes.
Thanks to the implementation of the most modern digital infrastructures, together with think tank spaces, environments dedicated to the generation of ideas and the prototyping of materials, we aim to build a connection between knowledge and skills coming from machines, packaging manufacturing and customers.
OpenLab analyzes most of the new sustainable and innovative materials as new compostable, biodegradable, paper-based or ultra-thin film, before they are commercially available in order to run them on vertical and horizontal packaging lines.
Thanks to OpenLab, we are able to design turnkey solutions that perfectly match the sealing and flow characteristics of the chosen film. The offer also includes in-depth tests on new materials, from laboratory analysis to production tests that simulate real life conditions, avoiding downtime and costly errors.
CONTACTS
e-mail info.flxhub@ima.it