As the year comes to a close, we look back on some food trends that came and went, some that stayed and what comes next.
For this article we considered predictions from 2 sources – Mintel's Global Food and Drink Trends of 2017, and Sainsbury's Sioned Read. The first source predicted more plant-focused formulations. Plant-based diets, such as veganism has been on the rise. Also plant-based protein made a big splash and is now in high demand.
The second thing they predicted was going back to tradition – "In 2017, consumers continued to seek reassurance in the form of product descriptions such as craft, artisan and ancient that explained the inspiration, ingredients and production processes for food and drink".
Time becoming a bigger part of a brand's image is the last prediction. With consumers having less and less time on their hands, seeking meals that take less time to make makes sence. That includes portion controlled products and even convenient pachages.
Sainsbury's had different predictions. They predicted alternative sugars, such as stevia, which saw a 15% raise in the global bakery. Also on the ingredients trail, they predicted botanical and herb flavourings and glitter.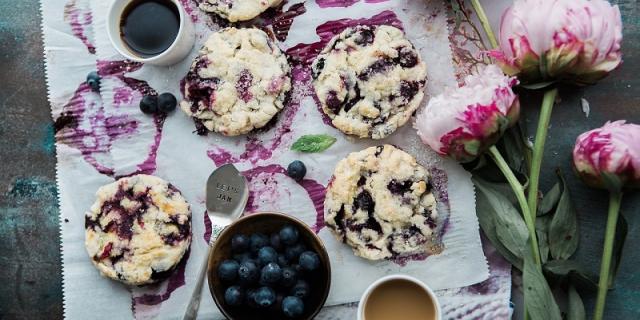 Mintel's Global Food and Drink Trends of 2018 which took around 60 analysts to make, gathered all the food trends of this year and showed how they affect food trends for the next one. They reported that the need for reassurance about the safety and trustworthiness of food and drink has led to increased use of natural, as well as ethical and environmental, claims in global food and drink launches – "According to Mintel Global New Products Database (GNPD), natural product claims (which include no additives/preservatives, organic and GMO-free) appeared on 29% of global food and drink launches from September 2016 to August 2017, which is an increase from 17% of global food and drink launches that used natural claims from September 2006 to August 2007. Similarly, ethical and environmental claims, such as environmentally friendly packaging as well as animal and human welfare claims, have risen to 22% of global food and drink introductions between September 2016 and August 2017 from just 1% in the same period from 2006-07".
With the shift in generations that made Millennials the majority in the workforce, the industry made changes to accommodate this shift. While some research pinpoints them as the biggest spenders, while others still claim that Generation X has that title. What ever may the case be, it's no coincidence big brands are becoming more and more environmentally friendly and adapting to different allergies and food restrictions. With this change, consumers are letting their guard down and starting to trust food labels more and more.
Transparency takes many forms, with some consumers simply interested in knowing where a product was made. Indeed, 70% of Italian, 66% of French, 58% of Spanish, 56% of German, and 55% of Polish consumers aged 16+ are more likely to trust a company if it manufactures products within their own country. At the same time, ethical claims can be an expectation in certain categories as shown by the 57% of UK adults who use and buy milk, milk drinks or cream and are more likely to buy the products from a brand and/or supermarket that spells out on pack how it supports its farmers... Making transparency attainable to all consumers reflects the principles of Mintel's 2017 Global Food & Drink Trend 'Balancing the Scales: Health for Everyone,' which noted that healthy food and drink are not to be considered luxuries.
Other predictions focused on healthy foods. Balanced diets are harder to keep up with because they aren't focused on one meal, but on all of them – "For example, French, Italian, and Spanish consumers are as likely to be actively reducing their consumption of or avoiding fatty foods as they are to be reducing or avoiding sugary foods. Aversion to specific ingredients is being heightened as more cities, states, and countries implement taxes, labelling, and other mandates in order to raise awareness about the potential health impacts of sugar, salt, fat, or other avoidable ingredients".
It's more important for consumers too see what food and drinks ofer, instead of what they lack. We'll se how the predictions hold up.