SternEnzym's wafer pilot plant is run by a well-known bakery expert. Angelika Drakulic learned her craft from the bottom up, and has 20 years of-experience as an industrial confectioner and product developer with Austria's tradition-rich Manner company. She talked to Biscuit People (Confectionary Production etc.) about the many application areas of the pilot plant.
Ms. Drakulic, as a leading wafer expert, you are well-known to many manufacturers, and you also share your knowledge as an instructor at vocational schools. What is it that interests you so much about wafer technology?
For one thing, it has many facets. Products differ in recipe, shape and filling. This wide variety fascinated me at Manner. At Manner, we did everything in-house including roasting the coffee beans, conching the chocolate as well as whipping the foam fillings. Thereby, the process technology side was particularly interesting to me. Thus, as a product designer, I was for instance also involved in the design of new production lines.
So you're as familiar with the handling of raw materials as you are with the technical requirements?
Yes indeed, I am I know both areas very well, and I know the problems that manufacturers can have. For some years, I worked as an independent consultant, and got a look at many operations around the globe. This experience stands me in good stead now in the wafer lab, because in the end it is always about a balanced interplay of equipment and recipe, no matter whether the batch size is 6 or 600 litres.
What is the main focus of your current work?
My work with SternEnzym focuses on the enzymatic modification of customer's flours. Every flour can be improved, and here in Ahrensburg, we always get that extra something out of the raw material. First, the rheology lab analyses all the relevant parameters. Based on these data, we decide which enzyme systems or compounds could be used to increase the functionality of the flour. As a next step, practical tests are run on our automatic wafer machine, on which it is possible to exactly replicate the process parameters of an industrial production line.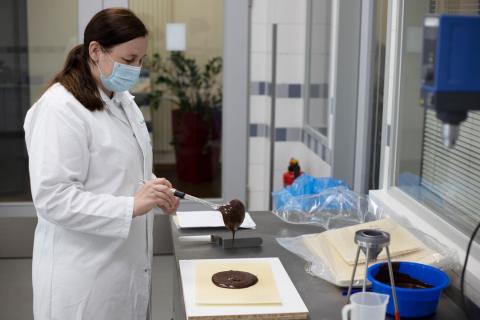 Figure 1: Angelika Drakulic, wafer specialist (SternEnzym)
Is it really possible to find a solution in the lab for every problem in the wafer industry?
That depends on the task. Sometimes just a small change is sufficient to solve problems, such as changing the flour treatment, using a different lecithin formulation or adding wheat starch. However, sometimes you need to get a full picture of the operational context. To do so, I frequently visit customers. That's the best way to check all influencing parameters. On-site, I can for instance also check whether the heat distribution on the baking plates is uneven, or if the kneader is not transferring enough energy to the batter. Of course, also the reaction time of the enzymes is an important factor to keep an eye on. If there is too little resting time in the batter holding tanks, the enzymes' functionality would not be fully exploited.
Is there a widespread understanding of enzyme technology in the wafer industry?
Unfortunately, no. However, there is an urgent need to improve on this situation, because using enzymes in wafer production involves many advantages in terms of quality, raw material costs, resource conservation and other economic reasons. Enzymes are simply incredibly effective, and have a great ecological balance! To make this more widely known, we have been offering more and more practical training sessions here in Ahrensburg.
Wafers are generally not sold just as wafers, but are filled with creams and covered with coatings. Can you advise customers on these steps as well?
As a part of the Stern-Wywiol Gruppe, we are uniquely well-positioned to work across categories. In the "Future Makers" Stern-Technology Center, we are equipped with eleven applications laboratories. Whether for emulsifying systems, stabilisers, flavourings, chocolate, micronutrients or vegan ingredients – we have abundant resources for product development, and can experiment with a wide variety of raw materials and production methods.
With growth rates topping five percent, wafers are a particularly promising product category. What is needed to serve this booming market?
Appetite for wafers is growing worldwide, not just for sweets, but also for savoury foods. Nevertheless, consumers are always demanding, and want to be constantly surprised with new products. The problem is that not every manufacturer has the in-house resources needed to identify and address the latest trends. As a highly specialised service provider, we are able to close this gap. Our application technology resources give us plenty of room for innovation and creativity.
Caption: Angelika Drakulic, wafer specialist with expertise in raw materials and production systems