If you are interested in more about the production process or you are a manufacturer, and you want to improve your knowledge, learn something new, educate yourself about certain equipment and learn about innovations in the market, stay with us through this article where we will take you through the entire production process. and describe the significant equipment without which production would not be possible.
Biscuits ... Such a broad topic that is dear to everyone, we believe that no person would resist a delicious biscuit that will sweeten it. As Cookie Monster would say, "my favorite hobby is eating cookies." We would agree with him on that, for sure. However, eating cookies is such an easy activity but baking is another story ... It is a whole time-consuming process that requires specific technology, experts, equipment, ingredients, patience, and dedicated work.
You want to set up a bakery or start producing your biscuits/cookies/sweets but you just don't know where to start? That is why we are here! We will lead you through the whole process.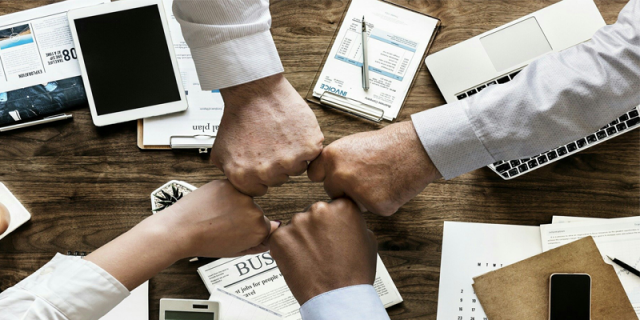 The basics: Products and Bakery Business Plan
Do you usually trust your intuition? Like, you know something is good and you can't stop thinking about it - well, that is a good sign, you should go for it! Don't let the fear of falling keep you from flying.
However, you would be surprised how many people start a bakery business just out of a gut feeling. Listening to your gut feeling is, we could say, a good idea because there is just something about our instinct that never fails us, but this is not the topic here, and business is functioning a bit differently. To succeed, you have to write everything down, plan every detail and only, in that case, there will be no unpleasant surprises.
Which biscuit industry products would be your specialty? What makes you different and how do you want people to recognize you, what do you want to offer and make your customers happy with?
Ask yourself and make your motivational quote and slogan that will lead you through work.
When being new to the business, it's very important to do the homework on:
Who are the potential customers and consumers?
What are their needs?
Where are they based?
How could you get in contat with them?
How is the pricing per country/area?
Where is the biggest potential
What stage of the Product Life Cycle are your future products?
In short: ask yourself and your peers a lot of questions starting with: How What, Where, and Who…
After having done this: find someone who is by nature skeptical and will point out to you Critical Success Factors; be open to their criticism and see it as an opportunity to improve your plans. This is a very simple and very difficult step in the process, as it might leave you disappointed and forces you to rethink or even stop your plans. We will assume again, don't let the critical factors stop you, but it is always a good idea to hear another opinion.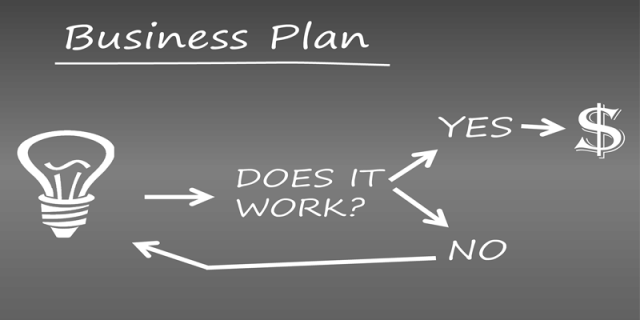 Setting the contours of your new business
We right now have a marketable strategy covering items, quality norms, possible clients, item life cycle assessment, and so on, and so forth This is still a significant unpleasant thought. While being not very experienced in an industrialized pastry shop and the present status of hardware, it is fitting to request a free master to make a stock from your necessities and prerequisites. Commonly, we are somewhat suspicious of the individuals who would already be able to reveal to us how much a total bakery would cost. Simply because fabricating even in one nation can vary because of soil and atmosphere conditions.
Let's see which decisions in setting up a bakery you have to consider.
We would help you by making a brief for different equipment suppliers which would suit your necessities. This beginnings with your products, your normal evaluating, required volumes, cost of work (skilled and unskilled), your vision for future market improvements. This all assists with refining your requirements, fluctuating from an exceptionally mechanized production line to medium computerization and more work. By characterizing this we can likewise make a stock of what the particular methods will you requirement for assembling the assessed grouping of items. This joined with the necessary guidelines characterizes which hardware makers ought to get a brief.
The next thing to consider is maintenance and cleaning: the more time you spend on them the more money you lose; however you can't do without them as well. There are nowadays a lot of CIP (Clean in Place) Solutions; this however brings added costs and sometimes takes in time longer than done manually in some cases. When in discussion with an equipment manufacturer on this topic, you should ask for demonstrations: let them show if the machinery is indeed easy to clean/maintain/ etc.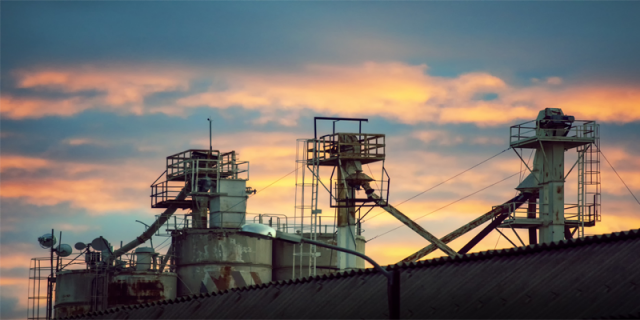 It's time for building process
The size of the structure is mostly an element of the production lines set in them, however this is just obvious when you need to manufacture the structure. In existing structures the measurements will restrict the length and tallness of the line; this may infer additional expenses for odd-formed measurements or exceptionally close working spaces for the staff.
When moving to plan the manufacturing plant design one requirements to put the creation line in the middle and give an idea on how the genuine cycle and materials stream will be:
Will there be a requirement for isolated distribution center zones due to containing allergens and their administration?
Will there be the requirement for controlled temperature storage areas, for example: eggs, fats, chocolate, toppings, fillings...
Will raw materials and packaging materials be separated from one another and the completed merchandise territory?
Is there a requirement for a debagging region and a zone for moving from wooden to food-grade beds (has associations with the necessary Quality and client Standards?
Will there be a mechanized raw material taking care of as mass and storehouse the executives frameworks or working with hand gauged or premixed fixings?
In what manner will the gracefully chain be coordinated: day by day pickup or is there a need to have a huge cushion set up because of huge vulnerabilities?
In what capacity can the staff burn through as meager time feasible for moving from their work environment to latrines, bathrooms/evolving zones, bottles, and assigned smoking territories?
In addition: Due to the nature of the products, you will produce the quality systems in place, and the ontop requirements of certain customers, you will also know if there is a need for so-called high care areas, which require extra change and hygiene areas and procedures.
Get to know types of biscuit products:
Low moisture, low Aw, and long shelf life

Medium moisture and medium Aw (up to 0,70) and medium to long shelf life

High moisture, high Aw, and short to medium shelf life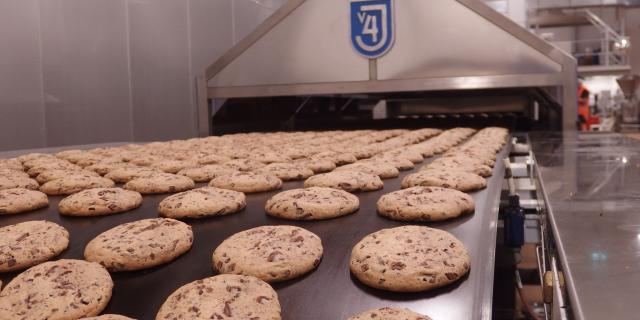 Important decisions in choosing equipment for biscuit maunfacturing process
First decision: Should it be branded, innovative design, or proven concepts?
Which is the most important?
When deciding on equipment price for the biscuit equipment is only part of your investment. The cost of Ownership is much more important for most customers. Longevity and availability of parts, the robustness of frames and software are sometimes not considered when buying, but play a vital role in the day-to-day operation. Another thing to consider might be the fact that the production line or machine(s) have been delivered and working properly already to several other manufacturers for the same intended use.
Second decision: Operating capacity
Depending on the country's legislation, unions, religion, etc. one can decide for working anywhere between 5 and 7 days a week and operating time up to 24 hours a day. The best organized medium-sized business we witnessed operated 5-6 days a week between 16 and 24 hours, wherein general a small night shift was present for cleaning and starting up again the production lines.
Third decision: Mixing
The mixing should be possible as a rule in group or proceeds with blenders, were each have their advantages and disadvantages to them. Because of the way that setting up a pastry kitchen frequently implies one doesn't need an unpredictable and exorbitant beginning, we will dispose of proceeds with blenders here. Bunch blenders can be purchased vertical and flat, where by a wide margin the most beginning with a vertical clump blender with a bunch of bowls; in our business case we will take a gander at the vertical cluster blender. This has the inclination because of a lower power of blending, subsequently limiting the danger of overmixing unintentionally of these short batters.
The size of the mixing bowl relies upon the boundaries that should be set, driving from limit (kg/hr), the quantity of blending bowls, standing/resting time and blending program. As a rule our two items are made in 2 phases, the first ("creaming") blends longer than the subsequent stage joined with a resting season of 30 minutes or more. This anyway will rely upon the piece of our batter, the particulars of the fixings utilized and the measure of return mixture/scrab utilized in the definition; most significant is that it is reliable the entire day in consistently, as this will give the most predictable item.
Fourth decision: Forming
In general are there two ways to form the dough pieces: sheet and cut or mold? Molding means little to no return dough and no variations in dough properties due to return dough. Another advantage can be that when decided for molding a rotary mold doesn't take up a lot of space. Furthermore, the shape of the mold allows certain shapes and forms/imprints easier. However, when working with very small mold or very thick dough pieces, rotary molding can be a challenge.
Fifth decision: Baking
Baking can be done in generally speaking two ways: directly or indirectly. Contingent upon the length of a stove and the measure of mentioned mediation alternatives, broiler are isolated in compartments, in any event two. We see more half breed decisions these days, where both are consolidated in one broiler, anyway we question this for extremely short preparing times. As a rule it doesn't make a difference which type you pick as it is frequently a matter of assessment of the engineer, the provider and specialist you pick. As a rule we see more cross breed stove, where at any rate the last segment of the broiler is fabricated by implication with the goal for an all the more in any event, cooking and dampness loss of the items. The baking time of the products in our business cases vary between 12 and 20 minutes, we therefore prefer 4 sections of 2 directly gas fired and 2 indirectly heated sections
Sixth decision: Cooling
Depending on your product characteristics, the way of cooling is to be decided upon. This can be done by lengthy conveyors or spiral cooling towers with all varying design of the belt (closed or varying mesh). The length of the belts can vary from 0,5 to 7 times the baking time. Depending on how the further processing will be, after cooling they can be stacked or fed to a machine for secondary processing.
Seventh decision: Secondary processing
Toward secondary processing one can consider sandwiching (or cookie capping), applying a coating, chocolate or jam, or even a combination of these processes. Here the most important part will be that the product or formulation used is in balance with the biscuit, therefore maintaining texture and preventing an excess dosage leading to high costs.
Eight decision: Packaging
Biscuit packaging is last but not the least! It plays a very important role in this decision part is your current climate. All bakery products have relative humidity, called Aw. In general, Moisture does transfer from high humidity to a lower humidity until there is a balance between the product and its environment. Based on this knowledge you can decide upon whether it will be a tin, tray, or film/foil in which your products will be packed.
To maintain the texture you will need to control the water vapor transmission in packaged products during storage.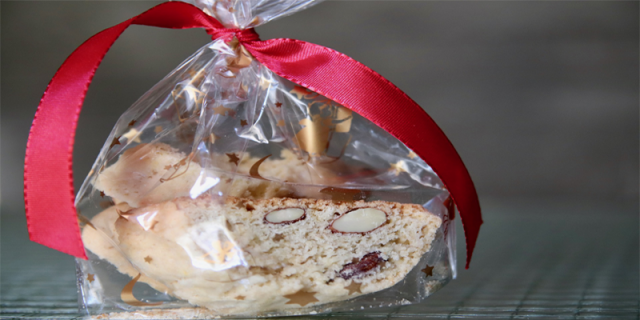 To prevent certain oxidation (especially when working with certain fats, seeds, nuts, and fruits) one needs to control the oxygen vapor transmission of the packaged product. This combined with the speed on which the film will run will specify the requirement for the film and its sealing temperatures. Another thing to consider will be the pack size and if it will consist of one or more products and if it will need to be a multi-pack (multiple single wrapped products in a wrap).
Although we have covered quite extensively in the past three articles a lot from the aspects of setting up a bakery we haven't covered a lot of other things, such as setting up a quality management system like HACCP, BRC, ISO, IFS, etc.
Heating and ovens
Biscuit baking ovens, generally known as tunnel ovens, are the heart of the biscuit baking process. We hope that you will get a better idea of what tunnel oven is best for your production after reading about different heating methods.
They have long conveyors which carry the dough pieces through a heated box section baking chamber. Oven lengths vary typically between 25 m and 100 m long. The conveyor band material is a wire-mesh or a carbon steel sheet, which turns around large cylindrical drums at each end of the tunnel oven. The conveyor is driven by a variable speed drive at the tunnel oven end which allows the operator to adjust the baking time.
We can group the basic designs into the following:
Radiant heating – direct gas-fired ovens, electric ovens, and indirect radiant ("cyclothem") ovens
Conduction heat transfer – ovens with pre-heated heavy mesh bands and steel bands
"Convection" baking – direct and indirect convection ovens transfer the heat by blowing hot air jets onto the products. Also, "Re-circ" ovens combine convection and radiant heat transfer.
Microwave baking
Microwave units have been successfully tested in conventional ovens. The addition of microwave units significantly speeds texture and volume development and aids moisture loss from the center of the product. However, the cost of generating the microwaves and the safety issues involved have prevented the wider application of microwave baking in the industry.
Silos in biscuit production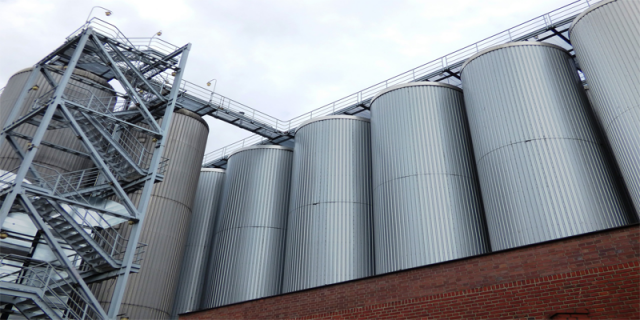 Over the last few, or even more than ten years, the technologies of storage and bulk ingredients dispensing in the bakery and confectionery industry have changed significantly. There have been several new technologies for transportation and dispensing, new types of silos, or modern systems to control the manufacturing process. However, the changes in technology have not been followed by professional literature, which would allow us to get acquainted with these new technologies by new generations of bakers.
Basic silo types
Composite silos
These types of silos are made of glass-reinforced polyester composites of the highest durability approved for contact with food. Silos of this type are the only ones that withstand the impact of hurricanes or earthquakes and meet the standards required by explosion security regulations.
As the only type of silos, thanks to the exceptional smoothness of their inner walls, they enable the most effective emptying of the silo and real retention of the principle 'first in – first out', which is essential in the food industry. They are available in capacities from 1 to 250 tons, mostly as external silos of circular cross-section. It is the most modern solution, which, due to its advantages, is gaining more and more popularity in the world. Composite silos are great for storing flour, sugar, and salt, ensuring long-term reliability.
The most important added value of composite silos is the additional ATEX security, because of monolithic, seamless construction.
Metal silos
Metal silos are made of steel or aluminum. In their outer form, they are silos of a round cross-segment, while the inside rendition of these silos regularly has a square or rectangular shape. Metal silos are typically accessible in two adaptations: with a cone intended to exhaust the storehouse or with alleged circulating air through (fluidization) base. The two variants have points of interest and weaknesses. While on account of cone exact exhausting of the silos is given, at that point on account of a circulating air through base use, the silos flour is better circulated air through, yet typically just close to the circulating air through base (around 3-10 cm). Lamentably, on account of silos with a circulating air through base, it is amazingly hard to acquire a genuine complete discharging of the storehouse, which brings about the requirement for intermittent cleaning and sterilization.
Metal silos are utilized both in their outside variant (they are typically made as chambers), and in the form for setting them inside a structure. Metal, inward silos are generally made in measured innovation, encouraging their vehicle, and yet, it stretches out the time expected to amass them. The secluded plan of interior metal storehouses empowers the utilization of them in practically every bakery plant.
Canvas silos
Canvas silos are usually made ​​of a material called Trevira with high strength, mostly stretched on a steel frame. This solution is particularly popular because of its cost – it is the cheapest option, especially while equipping the existing small bakeries with a silo installation. The solution developed many years ago as a temporary storage solution, simply to ensure the continuity of work in a production facility during its repair or reconstruction, has become a solution commonly used in some countries as the main place for flour or sugar storage.
Canvas silos are designed for most types of bulk materials. They are made in capacities from 2 to about 40 tons.
Rotary molders and belts
Rotary cutters are used for such things, they can also be used to cut biscuit dough. There are handheld rotary cutters, which consist of a handle with a circular blade attached on top. This circular blade rotates (hence the name) and is very sharp. The blade can also be re-sharpened.
However, which rotary cutter is the best? What is the best bang for your buck? In my opinion, if you have the resources to spare, ordering Errebi cutters made from their own patented plastic material would be the best choice. However, even the bronze cutters will perform admirably and offer a satisfying final result.
The great thing about their rotary cutters is that they also come with rollers with a whole range of Interchangeable Rings. The technology used by Errebi, which is incorporated into their range of products, is the result of an extremely accurate work process, based on both tradition and advanced technologies. This guarantees a perfect molding process.
You simply can't go wrong with Errebi Fixed Rotary Moulds with Interchangeable Rings.
Your business could get started!
Now that you know everything from head to toe about starting a manufacturing process in biscuit industry, you are ready to start your business. We surely hope that we managed to help you and if you have some questions or want to share your experience feel free to contact us at contact@biscuitpeople.com. Hope to stay in touch, good luck!
---
Leading image by Dmytro Zinkevych/Shutterstock.com