Product development is a mixture and essential combination of many factors. In the world of baking, especially biscuits, launching a new entry to a crowded market requires a precise mixture of many components. And this is not just on the bakery production line. Even before the bakery gets to this stage, there are many aspects which have to be looked at and met.
First of all, there is market research. This has to take into account many trends and the researcher has to be fully aware of what the consumer desires. Launching a sugar-loaded indulgent biscuit when the whole world is leaning towards healthier eating is an exercise in futility. Studies show that the global bakery products market is forecast to reach $447 billion by the year 2017. This is according to a report from Global Industry Analysts.
This growth largely will be driven by new consumer preferences for conveniently portioned, easy-to-consume bakery goods. A huge developing trend is the emphasis on healthier eating, and specifically on increasing fibre intake.
In the United States, for example, the Centre for Disease Control says Americans should eat 14g of dietary fibre for every 1,000 calories.
The Mayo Clinic further states that men 50 years old and younger should consume 38g of fibre per day, and older men should get at least 30g daily. For women, it is recommended they have 25g of fibre if over 50 and 21g for women under 50.
So, one trend the research has to take into account is this 'healthier indulgence' when it comes to biscuits. And the scope for healthy indulgent foods is deep and wide. While some healthy indulgent foods may sound like or qualify as an oxymoron, there are others with which even a dietary expert might have a hard time finding fault.
Sheila Weiss, director of nutrition policy at the National Restaurant Association in the US, says: "Consumers' perceptions about what is healthy and indulgent vary greatly".
She adds that people may view healthy indulgence as a way to satisfy cravings, splurge on special occasions, enjoy premium products, experiment with food culture, or follow organic, local, slow, and artisan food movements.
The combination of rising affluence, growing product choice, vivid marketing messages, and an individualistic society that allows people to think "it's all about me" has culminated in rising expectations about food.
Joy Dubost, food science communicator for the Institute of Food Technologists (IFT) and principal nutritionist at PepsiCo says:
"Consumers are looking for indulgent products that provide a health benefit. They want to have their indulgent cake and eat it, too".
"They want to indulge in these products without feeling the associated guilt and possible negative health effects. Consumers are looking for ways to incorporate these types of products into their diet so they feel satisfied without compromising taste, convenience, and health."
So, once the target market sector has been found, and let's say it is healthier biscuits, and assuming the right ingredients have been found, the bakery or biscuit maker needs to look at development and testing.
An attractive idea has to be developed into a product concept, a product that the company can see itself marketing to customers. A product concept is a detailed version of the idea stated in meaningful consumer terms. This is different again from a product image, which is the consumers' perception of an actual or potential product.
Once the concepts are developed, these need to be tested with consumers.
After being exposed to the product in various guises and usually in a taste test, consumers are asked to respond to it by answering a set of questions designed to help the company decide which concept has the strongest appeal. This will help estimate the full market and potential sales volume or it could mean the concept is not to the consumers' liking and it is back to the formulation.
And then it is the important task of ensuring quality in the product.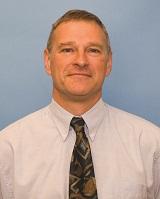 Dr. Gary Tucker, head of cereal and baker at Campden BRI says: "The word quality means different things to different people but on the whole, when it comes to buying baked goods, consumers tend to talk about appearance, smell, and overall, how fresh they perceive the product to be."
"Quality is a word that is often used by food manufacturers and retailers to entice consumers into buying their products. But the very nature of baked goods and their limited shelf life compared to other food products, such as ready meals or canned goods, for example, means that bakers need to have a thorough understanding of the key factors that influence the quality of their output. "
Tucker said the sheer range of baked goods available today, from breads and rolls to muffins, pastries, cakes and biscuits, and the number of different ingredients and specialist processes they require, mean that ensuring the highest end product quality can be quite a challenge for bakers.
"Raw materials quality, equipment efficiency, sanitation and hygiene, not to mention bakery staff knowledge and proficiency all have a part to play in achieving quality. And in terms of processes, handling during mixing, fermentation, proving, baking, cooling and storage after production can all have a significant impact on overall product quality. In the increasingly competitive marketplace with large plant bakeries, in-store bakeries, independent bakeries and smaller artisan bakers all vying for a share of consumer spend, the issue of quality control has never been so important."
Tucker adss that the chemical composition of raw materials and ingredients significantly affects their functionality.
"Understanding how ingredients, such as flour, function in different food systems is critical to controlling final end product quality. Methods for modifying raw ingredients to improve performance in processing and end product quality are of huge interest in the baking industry. Indeed, many bakeries have expressed an interest in gaining a more in-depth understanding of the raw ingredient specifications for their products."
He says an understanding of the functionality required of raw ingredients for various applications, and appropriate methods to test for them, would enable more accurate specification of raw ingredients for specific applications and better management of ingredient variability (for example, the identification of raw ingredients that could cause problems during processing).
"For non-bread products such as biscuits and cakes, soft wheats are preferred, with a lower protein level of approximately nine per cent. A flour with good extensibility but low elasticity and which mills to a lower level of damaged starch is perfect for a wide range of biscuits as well as pie crusts and other chemically leavened products. The result is that bakeries manufacturing a range of products may need to consider using flour from a number of different grists to ensure they confer the desirable characteristics they are looking for in their entire speciality, non-bread product variants."