Johannes Wick - the CEO of Grains & Food at Bühler tells us about their big year, and what lies ahead.
Can you tell us a bit about yourself and your company?
Every day, billions of people come in contact with us when satisfying their need for food and mobility. Bühler Grains & Food is the market leader in dry food processing with solutions starting at conservation of the harvest of grains, beans and pulses, up to the processing of consumer foods. Around 65% of the worldwide harvested grain is processed on our machines. We are building state of the art plants for our customers so that they can produce high-quality products such as chocolate, snack bars, cereals, pasta or bread. Our vision is to provide solutions to reduce energy consumption and the waste by 30% along the value chain.
I joined Bühler in 2013 as managing director of our global milling business and was appointed CEO of the entire Grains & Food early last year.
With the acquisition of Haas being one of the biggest stories this year, can you tell us what it means for the future of Bühler?
It is a perfect and natural fit with a very complementary product and solution offering. In addition, Haas and Bühler are working along the same principles with the same culture. Together we can offer the entire portfolio for consumer foods from bread to biscuits, from wafers to chocolate with all combined products. We also now can offer to our customers integrated solutions along the value chain from grain to milling to producing of biscuits which is in many countries considered as bread replacement. Together, we can become the clear No.1 in the consumer food market. The acquistion will become effective in 2018.
Bühler Service Stations are spread all over the world, meaning you don't just sell products, you also ensure their longevity. Have consumers recognised the true value of this?
You are right, we want to be partner for lifetime for our customers. Therefore it is absolutely vital to be close to them and to support them in both the operation and maintenance of their facilities. A very important element is also training. We have built schools in all continents where we offer training to our customers in the operation and optimisation of their assets. Last year, we celebrated the first class of graduates from our milling apprenticeship program in Nairobi,Kenia. The response to this African Milling School is extraordinary and we are already thinking about next offerings in Africa.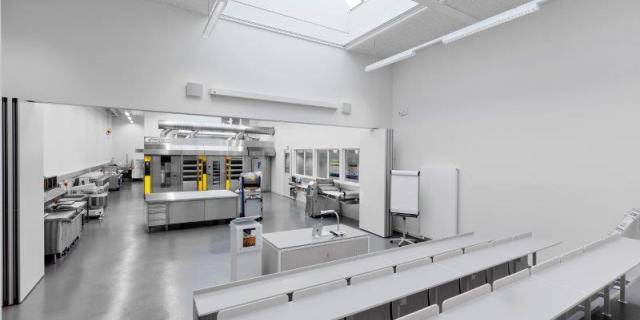 You became the CEO in a time of political turmoil, how do big economic issues (such as Brexit) impact your business?
Our world is very dynamic and some people speak about the VUCA world (volatile, uncertain, complex and ambiguous). We, however, view change as an opportunity that represents a new, changed need for some people. Bühler wants to offer solutions for every need in our industry. It is a priority for Bühler to remain dynamic and to identify new requirements early. In many cases, such as Brexit where the consequences for the industry are not clear yet, we need to be flexible and have prepared different scenarios.
Bühler has always been dedicated to the community - for example, the company-founded health insurance established in 1875. What are the biggest advantages of working in those kind of conditions?
Bühler is very committed to developing our business sustainably and with a long-term view. Our success depends on people: we can only deliver our promisses to the satisfaction of our customers with a highlyperforming team. Therefore, both our employees and our customers are always in the focus of our work. One further example I would like to mention is our global apprentice program. We have been educating young people for more than a century and have brought this dual vocational system to all our main locations around the world.
The Innovation Campus you're building shows your dedication to the advancement of the industry. What effects will it have on the industry globally?
With the innovation campus we want to change the way how we do innovations. The core of the CUBIC will be an open space for collaboration where we want to work together with start-ups, universities, partners and customers on new solutions. There will also be a center of our digital business in the campus. The modernisation and extension of our application centers will also enable us to develop new solutions together with our customers.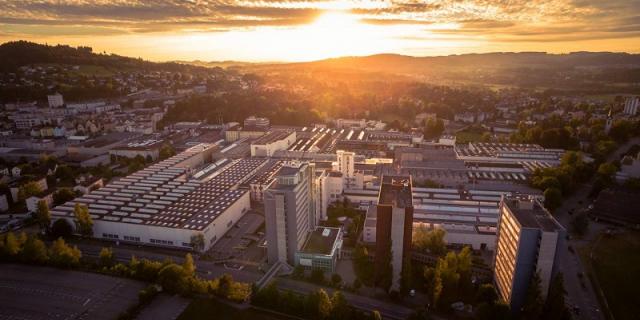 How does the Bühler Group plan to maintain it's position as the leader in the global food industry?
We do not rest on our laurels. We always put ourselves in the shoes of our customers suggesting how we can develop new solutions which help them to better fulfill their business targets including the needs of tomorrow. One challenge for the food industry is how to provide affordable, safe and healthy food for 9 billion people. To achieve this we need to safe ressources and we need to provide food with a more healty diet. Digitalisation will help us to find such solutions.
Bühler group was involved in the production of gluten free food before it became a trend. What food trends did You notice and how do new trends influence your plans for the future?
Generally, we always try to anticipate trends to have solutions in place. Clearly there are increasing requirements for sugar and salt reduction. The most important for us is to find solutions to eliminate any type of contamination such as mycotoxin very early in the value chain. Food safety is essential. Good sorting and drying solutions can make a tremendous difference on the safety of food.
And lastly, what is your favorite biscuit?
As for most people, taste preferences are developped during childhood. Your favorite food is the one which your mother served at home. The same certainly applies for me. I grew up in Switzerland and the traditional Swiss biscuits are still my favorites today.