GEA is one of the largest suppliers for the food processing industry with the headquarters in Germany, and the Group generated consolidated revenues of approximately EUR 4.5 billion in 2016. The international technology group focuses on process technology and components for sophisticated production processes in various end-user markets.
During this year's Interpack, GEA introduced two new solutions focused on the baking industry. First one being high capacity production line forming part of a customized cake plant and made of a GEA Comas cupcake production line mounted on a GEA Imaforni tunnel oven. Another system is an integrated one comprising of a GEA Imaforni rotary molder for soft biscuits combined with a GEA Comas co-extruder machine for cookies.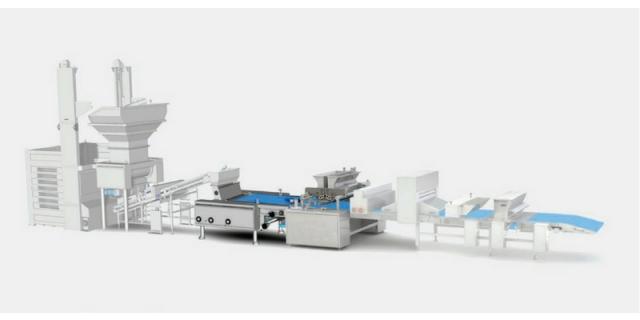 We asked GEA's Vice President and the Head of Bakery Applications, Marco Gandini, a few questions regarding the industry, their Bakery Experience Center, the recent participation at Interpack, and other topics you might be interested in.
Keeping up with trends is crucial in any business. How do you keep up with technology in the baking industry?
For us, listening to customers and following their demand is always the best source of ideas to be translated into products and solutions. Our flexibility in customizing the solutions design, adapting the technologies we have in our portfolio, is the best answer to actual and future customer needs.
Food industry has a highly competitive market. How do you stand out, what do you think is GEA's overall strength?
GEA is known to provide cutting-edge technologies in the industrial sectors we cover with our solutions. This is why we entered into the bakery sector acquiring well known leaders and global players. On top of that, we can provide a global presence through our sales and service network, the competence in project management and the capability to provide complete and integrated solutions to our customers.
You have what is called the GEA Bakery Experience Center where you work closely with customers. How important is to have a close relationship with your customers?
This is a key element of our success. Each customer has unique needs and we need to adapt our technologies to manufacture the product he wants, efficiently but especially according to his wishes, because it is all about market positioning and market success for our customer. With our BEC we can prove – live – what we are able to do, and fine tune solutions.
What is now the most used GEA's piece of equipment and why? What's the most valuable line?
Our cracker and biscuit lines are known to be the most reliable, able to grant productivity, uptime and high capacity; as well as our fully automated cakes lines.
The theme for Interpack 2017 held earlier in May was "Packed with inspiration." What does that mean for you and for your brand? Where does the main source of that inspiration come from?
Our idea in general is to inspire customers to create products with our solutions and complete process lines, which can be configured to produce differentiated products; we are the enabler for their ideas, which we contribute to become reality.
Looking back at Interpack 2017, what was your favourite or memorable moment? Or what you see as a highlight of the event?
Every day has been extremely important and successful for us. Being for the first time with GEA, coming from standalone companies, has been on one side a challenge but also an opportunity. The best thing for us was to see our old customers coming to visit us, and giving continuity to a long-term relationship even if there is a new ownership of COMAS and IMAFORNI.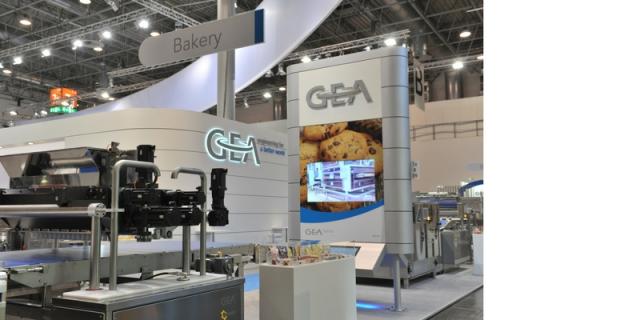 Can you tell us about any emerging trends in the baking industry?
Surely consolidation of lines, meaning larger productivity, as well as an increasing awareness versus hygienic solutions which help switching from one product to the other or, in case of need, to produce more easily "free-from" products.
As a leading company in the market, how hard was it to transfer to the food processing industry after the acquisitions of Comas and Imaforni?
I would not define hard, maybe a journey with some challenges but also significant opportunities because we are able to share experiences and best practices across different applications to be more successful together.
What country is your biggest market and where would you like to go next?
We have been traditionally very strong in SEA and LAM, but we try to penetrate consistently in all markets taking advantage of a truly global GEA presence worldwide.
Regarding European bakery industry, what are your thoughts on the current market?
This is a very demanding market, because it defines the new trends that can be transferred elsewhere. But for us is an important opportunity to develop our solutions together with our customers.
Where do you see the future of the industry could go next, the next big innovation?
Everybody is talking about industry 4.0, but I truly believe there are big opportunities into interconnected systems which can help increase productivity, efficiency and cost savings for the customers, and help manufacturer to continuously improve solutions to offer based on more data coming from the field and operating installations.
And finally, can you tell us which is your favourite cookie?
Sandwich cookies, because to make them it´s quite tricky. And we have the technologies to make it happen.