Safety between food industry and the market and then between the market and the consumer is one of the most important aspects of the industry as a whole.
In considering industry to market practices, food safety considerations include the origins of food including the practices relating to food labeling, food hygiene, food additives and pesticide residues, as well as policies on biotechnology and food and guidelines for the management of governmental import and export inspection and certification systems for foods.
Food companies all along the supply chain continuum have recognized the need to streamline food safety activities by implementing food safety management systems (FSMSs) to ensure effective food safety practices, comply with the necessary regulatory requirements, meet the specifications of food chain customers downstream, and provide consumers with a high level of confidence in the products they purchase.
ISO 9001 is an internationally recognised quality management system standard developed by the International Organization of Standardisation (ISO). This standard was developed to provide a uniform standard for quality management worldwide. ISO 9001 is generic in nature and does not relate specifically to food manufacture or food safety. It has been used as the basis for other more specific standards for quality management, for example in the automotive industry, the medical device industry, and the aerospace industry.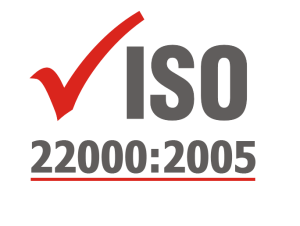 ISO and its member countries developed the quality management system approach, tailoring it to apply to food safety by incorporating the widely used and proven HACCP (Hazard Analysis and Critical Control Points) principles into the quality management system. The resulting standard is ISO 22000.
This standard provides an opportunity to minimise system and audit variations (for example based on geography, sector, product or customer). It also reduces barriers to trade across borders and the supply chain, through a truly global food safety standard.
ISO 22000 is a standard developed by the International Organization for Standardization dealing with food safety. The ISO 22000 international standard specifies the requirements for a food safety management system that involves interactive communication, system management, prerequisite programs and HACCP principles.
HACCP is a preventative food safety management system in which every step in the manufacture, storage and distribution of a food product is analyzed for microbiological, physical and chemical hazards.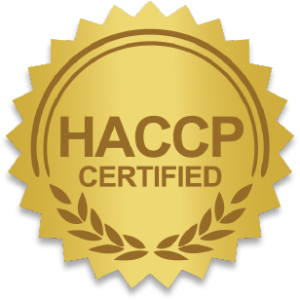 The consequences of unsafe food can be serious and ISO's food safety management standards help organizations identify and control food safety hazards. As many of today's food products repeatedly cross national boundaries, International Standards are needed to ensure the safety of the global food supply chain.
The ISO 22000 family contains a number of standards each focusing on different aspects of food safety management.
-ISO 22000:2005 contains the overall guidelines for food safety management
-ISO 22004:2014 provides generic advice on the application of ISO 22000
-ISO 22005:2007 focuses on traceability in the feed and food chain
-ISO/TS 22002-1:2009 contains specific prerequisites for food manufacturing
-ISO/TS 22002-2:2013 contains specific prerequisites for catering
-ISO/TS 22002-3:2011 contains specific prerequisites for farming
-ISO/TS 22002-4:2013 contains specific prerequisites for food packaging manufacturing
-ISO/TS 22003:2013 provides guidelines for audit and certification bodies
HACCP and ISO certifications serve different purposes, but are also complementary. HACCP focuses on the sanitation of facilities, equipment and products, all of which must meet government and municipal standards. ISO is a quality control method. Both standards can be implemented either individually or simultaneously.
Food safety is related to the presence of and levels of food-borne hazards in food at the point of consumption. As food safety hazards may be introduced at any stage of the food chain, adequate control throughout the food chain is essential. Thus, food safety is a joint responsibility of all parties participating in the food chain.
Food safety management systems are intended to provide food safety and security. Food hygiene is vital throughout the whole food chain – from raw material to transportation of ready products.
Consumers have a right to expect that the foods they purchase and consume will be safe and of high quality. They have a right to voice their opinions about the food control procedures, standards and activities that governments and industry use to ascertain that the food supply has these characteristics. While consumers, governments and others play an important part in ensuring food safety and quality, in free-market societies the ultimate responsibility for investing the physical and managerial resources that are necessary for implementing appropriate controls lies with the food industry.