Madeleines, traditional sponge cakes from France. You might've seen these cakes already, as they have a distinct shell-like shape and texture. What is certain about these cakes is that they have an interesting origin and history which I'm more than happy to explore.
Besides exploring the cakes' origin and history, I'll also be searching for the best ways to prepare these cakes. If you're a baker or possess some basic cullinary skills, there'll be a sample recipe that you can use to try and bake some of these delicious cakes. Before I continue, I'd like to remind you to subscribe to our newsletter service, so as to not miss out on any of our latest articles.
How to make madeleine cakes
Let's cut right to the chase. The first thing I'll be explaining in today's article is how to actually bake these goodies. Why did I choose to first write the recipe and then talk about the madeleines' history and trivia? The logic is simple. You'll have something to eat while reading those other sections! Now, some might say that baking these cakes is a hard task, but don't be intimidated. Take things slowly, have some patience, be precise, prepare in advance and you'll have no probem baking the madeleines... or any other desserts for that matter!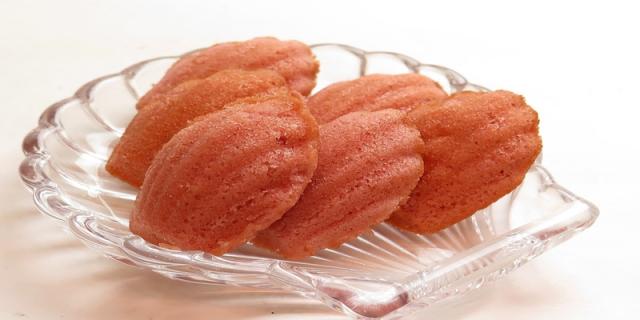 I'd like to clear something up. Many people confuse the madeleines to be biscuits (or cookies). It's probably because of their appearance and size. However, they're most definitely cakes due to their texture and softness. So, how does any go about baking the madeleines? Well, thanks to Sally from Sally's Baking Addiction, we don't have to stumble around in the dark! I suggest you check out her page for some more amazing recipes. For starters, you should prepare the ingredients.
Ingredients
Half a cup of (or one stick weighing 115 grams) of unsalted butter (plus another two tablespoons for the pan)
Two large eggs, which should be at room temperature
Half a cup of (around a hundred grams) of granulated sugar
Two teaspoons of lemon zest
One teaspoon of pure vanilla extract
One cup (around a 115 grams) of sifted all-purpose flour* (spoon and leveled)
Half a teaspoon of baking powder
One eight of a teaspoon of salt
Optional ingredients: confectioners' sugar for sprinkling on top
Special Tools
Madeleine pans (for baking the cakes in the unique shell-shaped look)
Pastry brushes
Instructions
First things first, take the half a cup of butter and melt it. After you've melted the butter, set it aside so it can cool-down for a while. While the butter is cooling down, you should prepare the rest of the batter. The best way to melt the butter is to use a microwave, but you can also melt it on a stovetop.
Take the two large eggs and half a cup of sugar and whisk these two ingredients together using a handheld or stand mixer. The mixer should be fitted with a whisk attachment and you whisk the ingredients at a high speed for about eight minutes. The mixture should be thick, pale and form ribbons as you're lifting-up the beater. Add in the two teaspoons of lemon zest and one teaspon of pure vanilla extract and beat them in until they're combined. These ingredients should be mixed together by hand, not by using the mixer.
Take the one cup of all-purpose flour, half a teaspoon of baking powder and one eight of a teaspoon of salt and whisk them together. Take a spatula or a wooden spoon and gently fold these ingredients into the egg mixture. Sally suggests to carefully fold in half of the flour mixture, then the other half, instead of dumping it in all at once. Since this is a very delicate step, you should take care of how you're handling the batter.
Take the batter and stir one quarter of it into the melted butter. It should take about a minute for that one quarter of the batter to incorporate the melted butter. You can then stir that mixture into the rest of the batter. It will be thick, silky and shiny.
You should now take the batter, cover it, and let it chill in the refrigerator for about thirty to sixty minutes. You should not let the batter chill longer than that, as the butter in the batter will begin to solidify and the batter will go to waste.
While the batter is chilling in the refrigerator, you should preheat your oven to about 350 degrees Fahrenheit (or 180 degrees Celsius). Make sure not to do this too soon, as you'll be wasting heat and electricity.
Take the two tablespoons of butter (which we've set aside for the pan) and melt it. Take you pastry brush and gently brushthe pan with the melted butter. You should grease your pan, even if it is a non-stick pan, as we don't want the madeleines to get stuck on the pan.
It is time to take out the batter out of the fridge. The batter should be airy and spongey after resting in the fridge for about thirty to sixty minutes. Add one tablespoon of the batter to the center of the scalloped well. You don't have to spread the batter to the edges. If you do not have two madeleine pans to bake the batter all at once, then make sure to cover up and refrigerate the remaining batter.
Put the madeleine pans into your preheated oven and bake the batter for about ten to twelve minutes. After they've been baked, take the pans out of the oven, invert them on the counter and transfer the warm madeleines on a wire rack so that they can cool a bit.
Take the confectioner's sugar and sprinkle it on top of the madeleines. This is not necessary, but it really makes the cakes pop. You should eat your madeleines straight-away, as they're best enjoyed while they're still warm. So, make yourself a cup of warm tea or coffee and enjoy some madeleines while you read the rest of the article!
Source: sallysbakingaddiction.com
The origin behind the madeleines and their history
Those madeleines you've just baked taste gorgeously, don't they? Then you can see why they've remained so popular throughout all these years! And let me tell you something, the history of these cakes stretches a long way back. To be more specific, the stories suggest that these cakes were first baked in the 18th century! They have as much history as, e.g. pizzelle traditional biscuits.
As for the place of their origin, the madeleines are traditional small cakes from the communes of Commercy and Liverdun, which are located in the Lorraine region of northeastern France. As you already know, the madeleines have an almost unique shape which sets them apart from other types of cakes and cookies - a shell-shaped appearance which is gained by baking the cake batter in specially designed pans. The most commonly used batter recipe for the madeleines is the génoise cake batter, which is quite similar to sponge cake.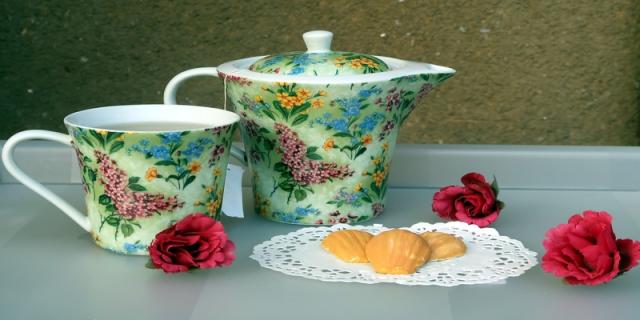 As for the madeleines origin and history, I've already mentioned that the cakes' roots can be traced back to the eighteenth century. Well, at least to one of the legends that can be found about these sponge-cakes. However, what all of these legends share in common is that they all revolve around a female character named "Madeleine" which explains the cakes' name. Madeleine is said to have been in the service of an important character from Lorraine, probably some noble or "new-money" upper-middle class citizens who had a lot of wealth but wasn't of noble birth. In this sense, the madeleines have a similar origin story to Marie biscuits.
What is important to remember is that the 18th century was a time of great upheaval in European history. Two great revolutions occured which changed the course of human history forever. I'm talking about the Industrial revolution which led to the birth of capitalism and industrialised societies, and the French revolution, which had a profound effect on the human psyche of that time. It was thanks to the French revolution that many European nations adopted liberal values which we still enjoy today.
It is not a far-fetched idea that the "important character" which Madeleine served might not have been of noble blood. According to some accounts, Madeleine served Paul de Gondi, a 17th century cardinal and the owner of a castle in Commercy. Some say that the inventor of the madeleines was none other than Madeleine Paulmer, who served Stanislaus I., the exiled king of Poland in the 18th century. It seems that Stanislaus liked madeleines more than his country's Torún gingrebread, as even Lous the XV, who was the son-in-law of Stanislaus, became enfatuated with the cakes, which he named after Madeleine. His wife introduced the royal court of Versailles to the now-named madeleines which became a hit with the higher-ups.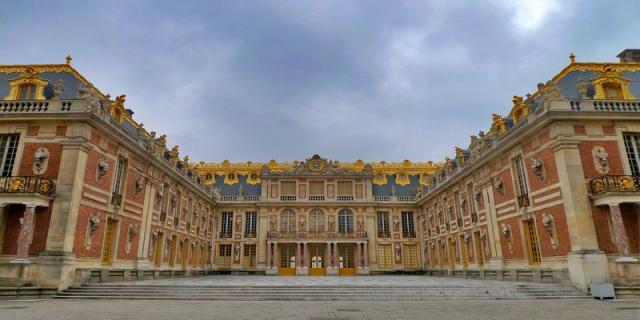 Although the lower-class citizens of 18th century France had their own customs and traditions, sometimes, they would copy certain fashion or culinary trends which were popular at the time in the royal court (and vice-versa). It just so happens that the madeleines were one of these culinary trends, and soon, the cakes started popping-up in homes across the country.
There are several other accounts of how the madeleines came to be, but this is the most common one.
3 reasons why madeleines are so darn tasty!
You might have already realised this while eating your own batch of madeleines, but I thought it'd be a good idea to recap why the madeleines are such great cakes!
Their spongy texture and softness - I don't know about you, but we here at Biscuit People love biscuits. But everyone gets fed-up with biscuits from time to time. It's only normal that this happens, and this is mostly due to the biscuits being quite hard. That's not the case with madeleines, however. Due to their spongy texture, they're quite easy to consume and digest. So if you're looking for something different, madeleines are the way to go!
The bite-sized proportions and shape - although madeleines are classified as cakes, they're actually quite small. So... who says you can't eat 5 pieces of cake at once? This makes the spongy cakes perfect for tea-time sessions, as the cakes pair-up pretty well with tea.
The taste and possible combinations - another great thing about these cakes is their diversity of taste! The regular cakes are pretty plain (although they work great on their own), but they can be combined with a whole manner of chocolates and dips and spreads and what-not... the sky is the limit! Do you maybe have a favourite type of jam? Why not go get it and spread some over your madeleines! Do it quickly while they're still hot! You'll thank me later.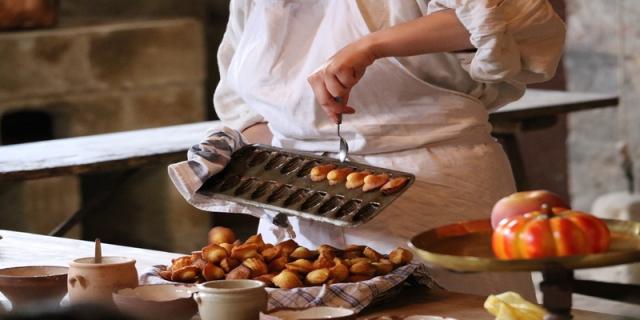 Possible concerns: Can madeleines be bad for you?
Well... the short answer is - unfortunately, yes. But the long answer is... most such pastries are bad, if you eat too much! A recurring theme in our articles is that anything is good in moderation (except for some really extreme things, like some illegal substances etc.).
Yes, the possible long-term effect of eating madeleines (which are: diabetes, obesity, heart disease and cancer) sound scary. But you're not going to eat madeleines every day, are you? If you're eating these cakes from time to time, you have nothing to worry about.
None of the ingredients that are used to prepare madeleines are unhealthy on their own. It's when they're combined and prepared in the way that they are that they become unhealthy. However, most dishes these days are prepared in the same way, especially fast food. Hamburgers, french fries, pizza... these are just some of the most popular fast food products that are full of fats, calories while offering little nutrition.
However, if you lead a healthy lifestyle, coupled with a nutritious diet, you really have nothing to worry about. If you walk for at least an hour every day, drink plenty of water and eat your veggies, then congratulations, you're already healthy!
And with this, I'd like to conlude today's article. I hope you've found the article informative as well as interesting! I have to say I enjoyed writing about these cakes and can't wait to try out the recipe for myself! If you're looking for more biscuit types to bake, be sure to check out our complete collection of biscuit types.
---
Leading image by maridol777/Shutterstock.com