Consumer interest in food with benefits beyond nutrition continues to increase, making the functional food industry one of those experiencing the fastest growth globally in the last years.
Health and wellness are currently among the most powerful drivers in any market, and attitudes toward food are shifting to integrate the ability of any given meal to improve physical and mental health. Alongside naturally healthy foods, it's functional, enriched and enhanced foods that are getting the most attention during this paradigm shift – through the addition of biologically active components, virtually any kind of food from snacks to bread and pasta can become an asset, reducing the risk of diseases but also aiding with hydration, energy and stimulation, mental clarity, fitness, anti-aging, stress and sleep, and plenty of other advantages sought by modern health conscious markets.
Food, beverage and supplement sectors are focusing their research on the development of functional products ranging from snacks such as bars with added vitamins, proteins and fibers, to nutrient-dense and low-sugar fruit and nuts munchies, fermented foods with probiotic benefits, performance and energy drinks, sports nutrition such as protein bars and powders beverages, meal replacements and dietary supplements. This is the era of sweets manufactured using stevia rather than sugar, integrated with vitamines, collagene and probiotics; functional bread with fibers and tocopherol and protein-rich pasta.
At this stage, it is crucial for food manufacturers to partner with suppliers whose technology can match their innovation and provide the precision required by functional products.
CEPI is a direct manufacturer of bulk-handling systems with a vision prioritizing research, flexibility and customization. CEPI's systems are turn-key, completely automated and built to match the individual needs of each project. They manage all operations from the loading of ingredients in the silos to the dosing of recipes on multiple lines.
Through vaste food technology expertise and unparalleled technological range in strategic functions like safe storing, accurate micro dosing and fully integrated automation and traceability systems, CEPI is uniquely positioned to meet the demands of the functional food market.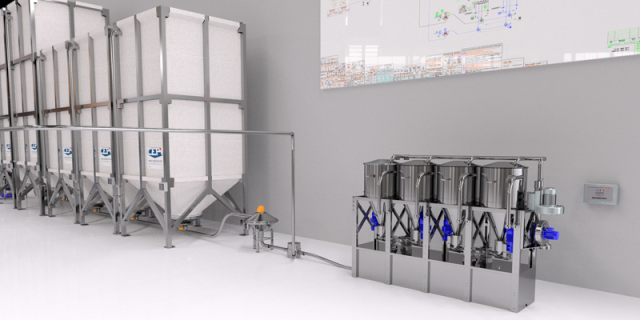 Safe storing and accurate micro dosing
Trimix is CEPI's solution for the storing and accurate dosing of micro ingredients. Trimix is a broad spectrum station able to dose micro quantities through a high-precision scale with by weight metering. It is capable of handling a wide range of challenging materials such as lecithins and fibers.
In functional food installations, Trimix is the ideal option for both the storing and the metering of the food compounds capable of adding further benefits to the final product, spanning from vitamins, to minerals, fibers, proteins, collagenes, omega 3 and omega 6, fatty acids, nootropics, amino acids, and biologically active substances such as antioxidants and probiotics.
Trimix is suitable for continuous dosing in big production lines, without clogging or the formation of bridges even for hydroscopic ingredients such as crystal sugar. It can store premix in its units, or create a premix from separate ingredients to be later dosed in the dough. It comes with easy-to-clean design and technologies to prevent leakage in the surrounding environment and leftovers.
The current Trimix model is the result of a decades-long experience in the management of powdered micro ingredients. Paired with the range of our integrated automation systems, it has provided our installations with the highest levels of repeatability, precision and traceability. CEPI's approach aims to provide continuity through all production operations, with hardware and software designed internally and tailored to the specificities of each mechanical installation.
Other than in Trimix, storing of bioactive food compounds can happen in medium volume solutions, including a variety of minisilos and dump stations. All machinery is compliant with ATEX legislation, designed to match the needs of the ingredients they handle and built in appropriate materials.
Conveying and dosing operations are handled by completely mechanical systems such as feed screws and agitators, which don't stress the ingredients and aid in preserving the physical and chemical properties of the ingredients and their nutritional value.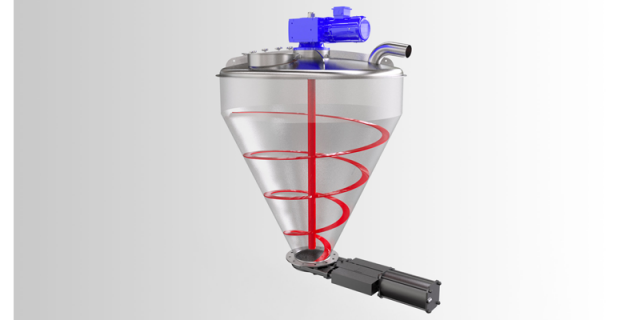 CEPI's 3 in 1 station is the ideal solution for processes where ingredients are mixed before dosing. 3 in 1 weighs the ingredient, filters and blends through vertical blender, all in single unit. Fast, accurate and clean, 3 in 1 delivers a homogeneous mix of powders even for quantities lower than 1% in the span of 3-5 minutes. It can also be used in place of the dosing hopper, and its speed makes it very suitable for continuous mixing systems. 3 in 1 optimizes mixing and production times as the blend is already homogenous before reaching the mixer.
As with other productions that require high precision in dosing such as baby food and medical food, quality control is provided to ensure compliance with all relevant legislation.
Automation and traceability
CEPI's installations are fully automated, with weight control in real time on all silos and hoppers, production management through personalized operator panels, and software for full traceability and warehouse management.
Each system is the result of a decades-long history parallel development alongside the mechanical system. With a team of 24 designers and programmers working on automation and software design, CEPI provides technical and human continuity through the development of a project that can become highly complex.
CEPI's solutions provide full horizontal and vertical integration, managing dialogue and data among our devices and those of other partners operating in the lines, after the dosing and before the raw ingredients management. All our data can be easily integrated with global ERP to achieve organization-wide traceability.
Production management through touch panel handles recipe creation and management, ingredient and hopper parametrization, overview for monitoring and maintenance of utilities with manual command, loading of silos and other stations such as mills, and other functions like washing and climatization. CEPI's touch panels are developed across multiple platforms including Siemens, Rockwell and Codesys.
Native software TRACKING SYSTEM provides full traceability including control and digitalization of all ingredient movements, lot control with barcode system and warehouse management, greatly enhancing food safety and the optimal management of related alarms. Receiving and visualizing data from the touch panels managing the production, TRACKING SYSTEM creates a history of storing and recipe production operations, batch reports and consumption reports with dynamic graphics illustrating product, recipe or lot trends.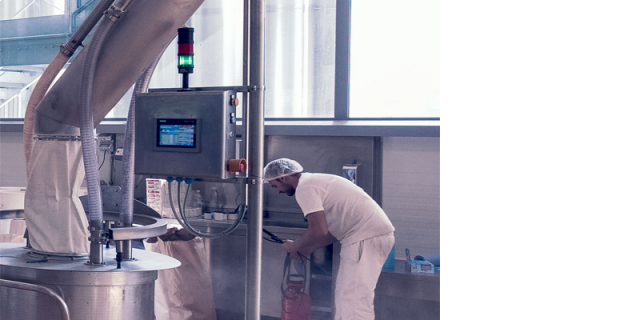 CEPI
Cepi designs,manufactures and installs bulk-handling systems for the storage, conveying and metering of raw materials, as well as fully integrated automation and technologies to complete all production processes. A family-run company with an international outlook, CEPI is based in Italy and operates globally, with offices in Malaysia to coordinate operations in the Asian market and a network of local partners spanning the five continents. Since 1985, we have worked with the most important companies from all sectors of food manufacturing.
Get in touch with CEPI today for more information on our technology or to brainstorm your project!