Looking for a perfect solution for your products? What is a good biscuit without at least a pinch of vanilla in its taste? Vanilla is one of the main ingredients of many biscuit types, and it is also the second most expensive spice in the world. Vanilla can make your biscuits taste amazing, your room smell great, or even help you get rid of spiders?! Numerous more interesting facts are hidden behind the production of vanilla beans so stay with us to learn its history and its use in the biscuit industry.
Importance of flavours in general: Did you know?
Flavours - we experience the taste with all our senses. Flavours are making our dishes tasty since ancient times: the Egyptians were the first to add aromatics to their food, like herbs, spices, plant extracts, and infusions. Which one is your favourite? Do you stick to classics or you want something more unusual for your biscuits? You'd be surprised about the most unusual cookies in the world – some cookies even include chilli or bacon.
There is certainly nothing plain about one of the most complex flavour profiles you can find.
Vanilla is the only edible fruit of the orchid family, the biggest group of blooming plants on the planet. There are more than 150 assortments of vanilla plants. Very much like grapes that make wine, no two vanilla beans are identical in flavour or aroma.
To give you an introduction to flavours, we will highlight another fact about the importance of flavours, essences, and extracts that are the main topic of this article. 76% of biscuit consumers rank taste as the most important factor when buying biscuits.
Vanilla in general: Origins, word meaning, and major species
Vanilla is a member of the Orchid family and only three species of Orchid produce the vanilla fruit: planifolia, tahitensis and pompona. Vanilla vines mature to maximum production within 4-5 years.
How vanilla got its name?
The word vanilla originates from vainilla, the modest of the Spanish word, the modest of the Spanish word (vaina itself meaning a sheath, pod, or case), is interpreted basically as "little pod". The Aztecs first named the fruit tlilxochitl, or black flower because the pod shrivels and turns dark after it's picked.
The 1660s: "pod of the vanilla plant," from Spanish vainilla "vanilla plant," literally "little pod."
Major vanilla species:
Three significant types of vanilla as of now being developed internationally, all of which get from varieties initially found in Mesoamerica, including portions of cutting-edge Mexico. They are:
V. Planifolia: developed in Madagascar, Réunion, and other tropical territories along the Indian Sea; V. tahitensis, filled in the South Pacific;
V. Pompona: found in the West Independents, Focal America, and South America.
V. Planifolia species: The most common and the most popular in the world. It is mostly known as Bourbon vanilla or Madagascar vanilla
7 facts we believe you didn't know about vanilla
Vanilla is the second most expensive spice in the world (the first is saffron).
The vanilla orchid lasts only 24 hours – the flower blooms for 24 hours and must be pollinated or dies. Also, vanilla is an orchid and one of only a handful, not many that produce fruit.
There are no two vanilla beans that are the same in aroma, flavor, or color
Want to get rid of spiders? Just use whole vanilla beans – they can't stand the smell of it!
Not only for food! Vanilla has numerous industrial applications: Vanilla is used as an enhancer for prescriptions and as an aroma to disguise the solid smell of elastic tyres, paint, and cleaning items.
Calming and relaxing aphrodisiac! Vanilla also was a sacrosanct therapeutic spice, used to recuperate and alleviate. Vanilla is supposed to be utilized in imbuements for treating panic, ailment, and low types of fever. It is said to invigorate the mind, increment strong energy and stimulate sexual propensities
A new way to make your car smell perfect? An unopened vanilla case reserved under the seat of your car is said to dispense with any terrible or smelly scents in the whole car.
Q&A about vanilla: Can you get drunk or poisoned or why is vanilla ''plain''?
It is sometimes said that vanilla taste is boring. It is sometimes usual to connect vanilla with ''boringness'' but to make it clear, it is not because of its bad taste or anything like that; vanilla meaning is connected to plain.
Also, vanilla is something like an ultimate flavor in almost every biscuit baking process. Is there any person who doesn't like vanilla? We don't think so! It is one of the world's favourite flavours and a go-to choice for many people and can be used for so many dishes, as a base.
Synergy's innovative specialty: Versatile Vanilla
Now that you've met vanilla to the core, America's favorite number one ice cream flavour, with unusual and we believe interesting facts it's time to learn a little more about Synergy Flavours' vanilla range that will delight you. Versatile vanilla can be used in a multitude of ways in the biscuit industry, and you are in the right place to narrow them right down to one.
With more than 100 years experience in vanilla extractions, Synergy Flavours combine art, science and insight to produce a portfolio of vanilla extracts and natural flavours.
Is there a better blend for top-notch vanilla extracts and natural flavorings than joining current extraction procedures with tangible investigation mastery whilst ensuring the profile remains relevant?
Vanilla is considered to be one of the core flavours in bakery, dairy desserts, and ice creams. Having developed an innovative range, you can be sure that Synergy Flavours will deliver the best taste for your needs with high-impact vanilla solutions including:
Beany or vanillic
Sweet or caramelly
Creamy or buttery
Smokey
Custard
Synergy: Building up a custom-made answer to meet your needs!
Regardless of whether you require a Madagascan vanilla extract for a rich cheesecake or a smoky profile for frozen yogurt, specialized experts can work with you to build up a custom-made answer to meet your definite necessities.
Synergy's vanilla range includes a wide portfolio of vanilla profiles, formats and cost-sensitive solutions.
The list of consumer trends is changing nowadays, as it is said in the trend report for biscuits and cookies. For example, people are more and more searching for healthier solutions such as low-calorie and natural ingredients - so functional food bars, for example, are starting to become the best choice.
As with flavours, consumers today are increasingly demanding improved transparency of labeling from bakery manufacturers; expecting shorter and more natural ingredient lists.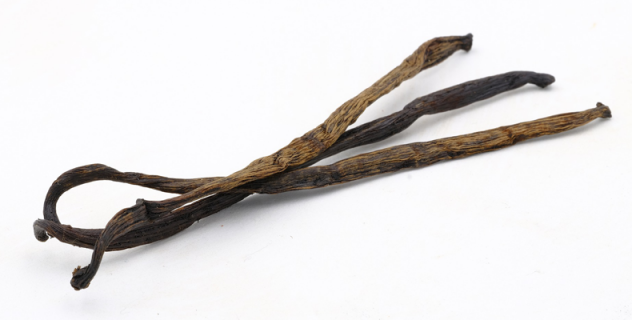 Is there any flavor more familiar to consumers than classic vanilla?
We are all aware of what difficult and demanding times we are living in, and the pandemic has greatly affected this, especially to make us aware of the fact that everything is unpredictable. Synergy Flavours recently identified comfort in nostalgia as a market trend and no flavor is more familiar to consumers globally than classic vanilla.
The vanilla extracts come in three different forms to offer versatility for needs in the biscuit industry. These are:
Pure Vanilla Extracts (Organic and conventional extract from Madagascar)
Natural depictable vanilla flavours
Natural Flavours (in powder & liquid format)
Synergy Flavours Vanilla Heritage:
100 + years of vanilla extraction, Rochester, NY
15 years of vanilla extraction, High Wycombe, UK
Significant purchases of vanilla beans directly from the growing regions of Madagascar
Synergy representitives visit primary suppliers of Vanilla beans in Madagascar
Regular visits take place by representitives of Synergy Flavours to build their knowledge and understanding of the growing process, condititions and the market environment from the highly-skilled growers on the farms. The Group visit the vanilla plantations that have been in the family for over 100 years, meeting the growers first hand and certifying the vanilla in order to allow them to purchase it.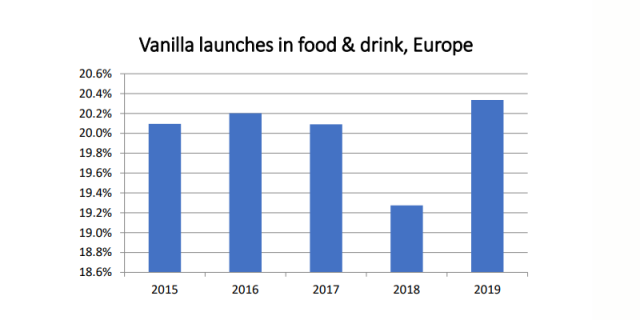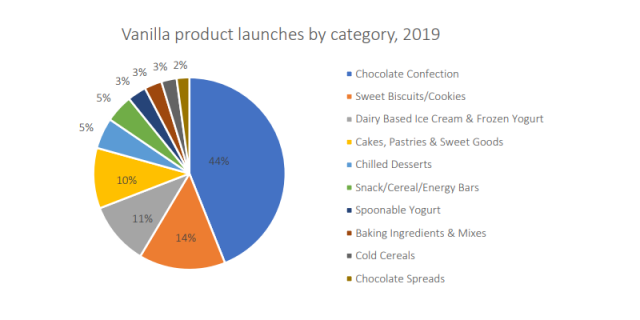 Madagascar - Vanilla Capital Of The World And Vanilla Market Challenges
Despite creating 80% of the world's vanilla, Madagascar remains one of the poorest nations in the world. Many kids in the SAVA district of Madagascar do not attend school.
An immense amount of work is still to be done to reduce destitution, yet interest in the locale would help to better secure the eventual fate of the Malagasy public through better schooling furthermore, inclusion in a humanitarian effort.
Synergy Flavours giving back to the growers of Madagascar
The impoverished communities of vanilla producers and processors in Madagascar have been at the core of Synergy Flavors' prosperity for quite a long time.
In 2016 they collaborated with the Madagascar Development Asset (MDF) to offer back to these networks by building new school offices
Moreover, in 2018 representatives from Synergy attended the inauguration of their fourth school of this initative in Madagascar to replace two others that were destroyed by Cyclone Enowa.
Synergy works its best to source the highest-quality Madagascan vanilla beans to produce extracts that complement the extended, versatile range of vanilla solutions.
To conclude, Vanilla is a key component of Synergy's global business, they stay committed to ensuring current and long-term strategic product offering in their portfolio of products.
The use of vanilla in biscuit industry
The role of vanilla in sweet heated products resembles the job of salt on the exquisite side: it upgrades the wide range of various flavours in the formula. Even when vanilla isn't the main flavor in a biscuit, it adds a rich base note of flavor.
Vanilla is a common ingredient that is almost always used in making biscuits. What is a vanilla-free cookie? Almost something like a salty dish without salt! Vanilla gives off a scent and an almost magical, sweet aroma. Depending on the different types of biscuits that are in a handful in the complete collection of biscuit types, some contain more vanilla like powdered ones such us the well-known vanillekipferl while some add only a small teaspoon of the extract.
Which one to use: Vanilla extract, powder or bean seeds?
Vanilla bean seeds are tiny black seeds that line the inside of a vanilla bean. Regardless of whether newly scratched from the pods or bought pre-scratched, vanilla seeds not just contribute intense smell and flavor, they upgrade the tasteful allure of the dish with those dark vanilla specks dissipated all through.
On a clean work surface, utilize a paring blade to part the vanilla bean down the middle longwise.
Utilizing the dull edge of the blade, scratch the seeds from the cut sides of each half of the bean.
Vanilla seeds are perfect for cream sauces, ice cream or Panna Cottas; in general – creamy desserts.
Vanilla powder in baking
Vanilla powder contains a profoundly thought vanilla flavor so when replacing it in plans that call for concentrate or seeds, you will require significantly less—ordinarily, it takes about a large portion of the sum powder than it does separate and around ½ teaspoon of powder for the seeds from a solitary, normal estimated, grade A vanilla bean.
Pure vanilla powder can be sprinkled on baked goods like chocolate chip cookies, doughnuts, or toast for sweet, fragrant flavor. Fun fact: vanilla powder can be substituted in for sugar in recipes or even mixed into your morning coffee. Coffee + vanilla flavor – is there a better combination to start your day?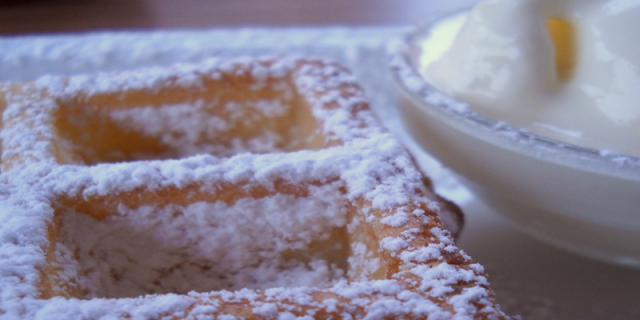 When should you use vanilla powder instead of vanilla extract?
When you want to avoid alcohol - in the event that you would prefer not to consume alcohol, substitute vanilla concentrate for ground vanilla powder just by utilizing half of the amount of required vanilla extract.
Cooking at a high heat - At the point when you're cooking something at a high warmth or for quite a while - since extract contains liquor, when cooking at high warmth or for long time length remove loses its power because of vanishing do in case you're needing an extraordinary vanilla flavor in that rice pudding or custard, check the ground vanilla out.
At the point when you're making dry blends - to make your own dried oats parcels, hotcake blends or protein shakes to be made up later ground powder is a flat out must. Add it into the dry blend and you have all the vanilla flavor you need with no liquid.
Vanilla powder is keto-friendly – If you are following the ketogenic diet, that does not mean you have to give up tasty vanilla.
Want to add just a dash of vanilla taste? Powder is your way to go! Just like the icing for biscuits, you can sprinkle vanilla powder on top after biscuits are baked.
With high-quality Synergy's vanilla – set your imagination free and bake!
Now that you know everything about vanilla - which biscuit is your go-to choice to make that includes this tasty flavor? Look through our magazine if you need any inspiration, set your imagination free, and bake! Synergy Flavors company will provide you with high-quality versatile vanilla. Want to order Synergy's products or you need additional information? We are here for you, feel free to contact us at contact@biscuitpeople.com or contact Synergy directly.