If you are a seafood lover, you would adore Indonesian snacks such as Krupuk, Rempeyek and Rengginang. They are all salty, seasoned and include prawns. Prawn crackers also fit well as a side dish. Let's learn more about different types of crackers, its history and consumption around the world.
Are you a person who prefers seafood or you don't consider a meal complete without meat? Or you don't eat neither meat or seafood? If you are a fan of Mediterranean fruits, seafood and all this 'empire' has to offer, you can hardly ever refuse shrimps. Shrimps can be eaten in a thousands of ways – at buzara, fried, cooked ... They merge perfectly with pasta, risotto, but also with snacks, did you know that?
Everyone sometimes like to treat themselves with snacks, especially while watching a good movie or series after a busy day. Almost the main and most famous snack is chips. Even though they are rarely healthy and full of nutrients, they taste so good and eating it feels like an addition – try to eat just one bite! Mission impossible, right?
There is, however, a slightly healthier version of chips, and it is the prawn cracker that is the main topic of this article. It is an Indonesian specialty, and you will generally learn more about Indonesian specialties while reading this article.
If you haven't had the chance to meet Indonesian specialties so far, now is the time to do it, as this country has many delicious snacks and crackers.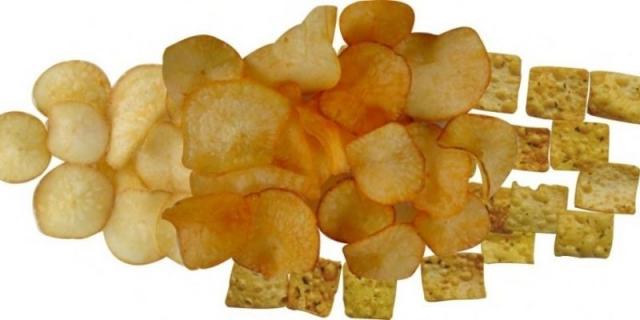 The main information about Krupuk
The most widely known variety of krupuk is probably Krupuk Udang, shrimp wafer or prawn cracker. The key Krupuk udang marks in Indonesia are Finna and Komodo, while Rota Prawn Cracker and MyReal Pulau Pangkor Prawn Crackers are considered to be Krupuk udang family markes in Malaysia. Krupuk or kerupuk (Indonesian) or kroepoek (Dutch) are broiled wafers produced using starch and different ingredients that fill in as enhancing. These popular Krupuk snacks are also known in Malaysia, the Philippines, and even in the Netherlands because of Indonesia's historic colonial relationship with the Dutch
What is Krupuk?
Krupuk are crunchy, tasty and often flavored snacks of starch, shrimp, seafood (prawns, squids), onion, chilies, as well as other flavors (including possibly MSG E621 flavor enhancer).
Place of origin: Indonesia, created by Indonesians
Region or state: Southeast Asia
Consumption in other countries: Mostly Indonesia, also popular in Malaysia and Philippines
Course: Snack
Serving temperature: Room temperature
Variations: Different variations according to varieties of ingredients you could include in your preparing
Etymology:
Kripik or krupuk?
All through Indonesia, "krupuk" alludes to the kind of generally larrge cracker, while in Western kitchens the expression "kripik" or "keripik" alludes to littler bite crackers. For instance, in Indonesia, potato chips are known as kripik kentang. All words, krupuk and kripik, sound like this crispy snack's breaking up or crumbling to reveal its crispness. The etymological character of the word krupuk is consequently the sound to word imitation of this crunchy snack in Indonesian. Krupuk is generally produced using dried paste from a blend of starch with different ingredients, though kripik is standards of daintily cut, sun-dried, or seared things, and so forth.
Types of krupuk
Indonesia has maybe the biggest assortment of krupuk. There are numerous minor departure from krupuk, a significant number of which are produced using starch with fish (shrimp, fish, or squid), however once in a while with rice, organic products, nuts or vegetables; these varieties are increasingly common in Southeast Asia.
Keripik is very popular and found everywhere in Indonesia. There are also regional specialities of keripik, such as Keripik sanjay (spicy cassava) in Minangkabau.
Here are the types of crackers we most often encountered in Indonesia :
Other variations:
- Prawn crackers ( Krupuk Udang )
- Garlic cracker (Krupuk bawang )
- Fish cracker (Krupuk ikan )
- Crackers from skin of meat or fish (Krupuk kulit)
- Krupuk kulit babi, crispy fried pork skin, also known as pork rinds. Rarely found in Muslim majority regions in Indonesia, but common in non-Muslim majority provinces, such as Bali, North Sumatra, and North Sulawesi.
- Krupuk mie (noodle cracker) is yellowish krupuk made from noodle-like paste usually used for asinan topping, particularly popular in Jakarta and most of markets in Java.
Krupuk variations in China
The crackers can use coloring foodstuffs (including white, pale pink, green and blue colours), as well as sweet and non-spicy food in Chinese cuisine. In China, however, they are famous in supermarkets, but they are not popular or common in restaurants or in friends ' food.
Throughout Chinese restaurants abroad (for example throughout white chicken and crispy fried chicken), shrimp chips are normally served with rasted chicken dishes.
Krupuk is well known throughout Indonesia, and is usually eaten with rice or other street foods. Krupuk is sold in supermarkets, convenience stores and markets. There are two types krupuk: fried krupuk which is ready to serve and dry krupuk which is uncooked. There are many varieties and flavours of krupuk from seafood (shrimp, fish, or squid), and from rice, corn, fruits, nuts and vegetables.
Kerupuk udang (prawn cracker) is the most popular. Keripik or kripik are sliced and usually made from cassava, yam, fruits or vegetable, for example keripik pisang (banana), singkong (cassava), kentang (potato), mangga (mango), nangka (jack fruit). Keripik are deep fried. The dominant tastes of keripik are many: salty or spicy or sweet or crispy or a combination of flavours.
They are typically dipped in spicy vinegar-based sauces, most notably sinamak (a native spicy vinegar). Other Indonesian dishes like Nasi Goreng, Gado-Gado, Asinan Sayuran, Bubur Ayam, Karedok and some soups, or broken pieces of krupuk are used as tops.This gives the dish an even more crack.
Krupuk throughout the world
Prawn crackers are considered a snack but can be eaten in Australia, the Netherlands, Belgium, Spain, the UK, and Ireland with Chinese food. The crackers come from Indonesia where, they are known as krupuk or kerupuk, as we have already mentioned. In Malaysian their name is keropok and Philippine kropek. The Netherlands, on account of their frontier association with Indonesia, and Suriname, another previous Dutch province, are also called kroepoek.
Such crackers are known in Chinese as xiapian and in Vietnam as bánh ph alle tôm. Snack crackers or potato shrimps in South Eastern Asia are common, but are most closely related to Indonesia and Malaysia.
In Europe they are known as nuvole di drago in Italian, Krabbenchips in German, chips de crevettes in French.
This treat is referred to as Indonesian krupuk udang, British crash crackers, Australian chips and American English shrimp chips.
Where are krupuk crackers mostly produced?
In Indonesia, coastal fishing towns are often major producer centers of Krupuk. Cirebone and Garut are the main producers and many recipes originate from Sidoarjo, East Java,Cirebon and Garut on West Java, Karimun Jawa island, Padang, Palembang and Medan on Kalimantan, Bangka island, Samarind and Pontianak on Sumatra and Makassar in Sulawesi. Numerous Malaysian waterfront urban communities, including Mukah, Malacca, Pangkor Island and Lumut, produce huge scale Keropok to little scale home factories.
Fun fact
These crackers are not only for snacks and bites itself but also for salty lunches and dinners. You can add it as a side dish. It fits perfectly with the Chowking Chinese-style fried chicken which is a Chinese kitchen's speciality.
Emping
Emping crackers are made from melinjo (Gnetum gnemon) nuts (which are actually seeds). Emping crackers have a slightly bitter taste. There are various flavours, plain, salty, sweet and hot spicy, depending on the addition of salt or caramelized sugar.
The crunchy, seared nibble chips, likewise called emping, prevail upon Indonesian voyagers. On their 2010 outing to Jakarta, previous President Barack Obama said they were ''enak'' (delightful). Every one of the bits of such salty tidbits start with an unassuming bunch of melinjo-tree seeds.
Do not mistake them!
Even though they look like miniaturized mangoes, their appearance misrepresents the way that they are not delicious natural products, yet rather seeds with a marginally harsh flavor. Be that as it may, a little warmth and a great deal of handicraft changes these nutty-looking seeds into Javanese pearls.
Gnetum gnemon (melinjo seeds)
Emping originates from Javanese. This treat made from seeds of Gnetum gnemon (species of Gnetum) is mostly found in Southeast Asia and western Pacific Ocean.
In Asia, such as Indonesia, Malaysia, the Philippines and others, we might notice this food mostly. Emping are frequently served solely as a snack or accompaniment to Indonesian traditional dishes.
They are often added as a crispy addition to Indonesian dishes such as soto, nasi uduk, sop buntut, gado-gado, lontong sayur, nasi goreng, nasi kuning, laksa and bubur ayam.
Melinjo originates from Indonesia and is utilized generally in Indonesian cooking. They are for use in the way of sayur asem and furthermore as emping/crude chips which should later be seared as wafers (emping, a sort of elastic/saltine). The seed can be utilized for this purpose.
Southeast Asia and the western Pacific Ocean Islands are the Gnetum gnemon gathering, Mizoram and Assam in India, Malaysia, the Philippines, the Fiji, Thailand, the east and southeast. Gnemon, melinjo, belinjo, kuliat/culiat, paddy oats or paddy oats are the most usual names.
This plant is widely grown in the area of Aceh and is considered to be a high-quality plant. The strobilis of its male, young leaves and female strobilus are used as ingredients in kuah pliek traditional vegetable curry.
It's served on all major traditional occasions including khanduri and keureudja.
Melinjo seeds production
The melincho seed is sprayed without oil in a medium fire or sometimes in a media with sand. The melinjo seeds are often boiled to encourage peeling. The outer skin is both softer and the seeds ' inner skin more rough.
A single gnetum nut is usually created from each emping kernel, although several variants combine seeds to produce larger empings with krupuk-like sizes.
Nevertheless, these large empings are often combined with other starch forms, including maize or tuber starch. The thin and dense sector has two types of emping thicknesses. Slender emping are normally bland or salty, while spicy, caramelized sugar covered or chilli-spiced emping is typically sweet.
Where you can find empings?
The dried emping chips are mostly collected, packed and sold at market. Emping is manufactured from Pidie in Aceh to Sulawesi in many parts of Indonesia.
Production areas
The main areas of development, however, are in Java with the Kuningan Regency West Java town of Karangtawang, Yogyakarta's Bantul Regency, Batang Regency, and Central Java's Magetan Regency.
Emping have been traded to the Netherlands, USA and the Middle East. In the Netherlands, because of memorable ties with Indonesia, bundled dried (crude) emping is likewise accessible for home singing. These are to be found in Indonesian claim to fame stores alluded to by Indonesian names, for example, "Toko" or "Warung" (both importance shop or store).
Rempeyek / Peyek
Rempeyek or peyek are fried snacks made from rice flour and garlic mixed with water. Usually peyek is filled with peanut or soybean, or anchovy, ebi or small prawn. Another variety of rempeyek is made from spinach leaves. Rempeyek is also popular in Indonesia.Rempeyek is a fried javanese cracker made of flour (as a law of the flour of rice), bound or fresh flour hitter with specific attachments. Peyek kacang ("Nut peyek") has the most commonly recognized type of rempeyek.
Different ingredients may be used, such as teri, rebel (little shrimp), or ebi (dried shrimp). For example, the repetitive form can be used.
Today, rempeyek is usually found in Indonesia and Malaysia, as it happens in the Netherlands and Surinam, countries with large Indonesian temporary populations. The flour hitter frequently mixes cocoa, powder, salt and spice for instance ground candlenut and coriander.
Origin
Rempeyek is gotten from the Javanese likeness in sound peyek, portraying the sound of a fresh saltine breaking.
Rempeyek is regularly connected with Javanese cooking, served to go with pecel (vegetables in nut sauce) or different suppers feast, or as an independent snack.Today, it is normal all through Indonesia, and is additionally well known in Malaysia following the relocation of Javanese outsiders in the mid nineteenth century.
Types of rempeyek
The most well-known and generally conveyed kind of rempeyek will be rempeyek kacang (nut rempeyek); in any case, anchovy, little shrimp, dried shrimp, spinach (rempeyek bayam),and beans, for example, mung beans and soybeans are likewise basic sorts. For example, rempeyek kacang version is the most popular in the Banyumas district of Central Java, while rempeyek rebon (little shrimp) is usually consumed in the Javanese port town of Cirebon.
Fun fact:
This food is even mentioned in a song as a popular dish!
A well known Javanese song, Iwak Peyek, by female dangdut bunch Trio Macan, depicts rempeyek as an everyday people's dish. It filled in as the energizing melody for supporters of Persebaya football club from Surabaya, East Java.
Rengginang
Rengginang is found in Java and Sumatra. It is a rice cracker made from sticky glutinous rice and seasoned. It is shaped round and dried under the sunlight. The dry rengginang is deep fried in cooking oil.
Rengginang or ranginang is a sort of Indonesian thick rice wafer, produced using cooked glutinous clingy rice and prepared with flavors, made into a level and adjusted shape, and afterward sun-dried. The sun-dried rengginang is southern style with abundant cooking oil to deliver a fresh rice cracker.
This cracker is very not quite the same as different sorts of customary Asian wafers, for example, the Indonesian krupuk and the Japanese senbei or beika; while the majority of conventional wafers' ingredients are ground into a fine paste, rengginang holds the states of its rice grains. It is very similar to Japanese arare.
There are a few variations of reniggang crackers. For example, they can be plain, seasoneed sweet or salty. The most widely recognized rengginang are broiled with included portions of salt for a customary salty taste. Sweet rengginang utilizes thick liquified coconut glossed over or poured upon it.