A food that has accompanied our diets for centuries. An element that over the decades has evolved into something more and more sophisticated and specific.
When you eat a biscuit, you savor its taste, its crunchy texture; you can possibly recognize the inclusions (dried fruit, chocolate chips…). You can also appreciate its shape; in other words, having fun with cookies (and you don't need to be younger than a teenager to do it!)
But are you aware of all the study, design, project and thinking behind this little piece of food?
Are you aware of the large machines used to produce this little pleasure for the palate? Meters and meters of long and ever wider ovens, mixers, fillers, conveyor belts… Without forgetting the heart of the whole process: the biscuit mould, of which Errebi Technology has confirmed its leadership in the global market for decades.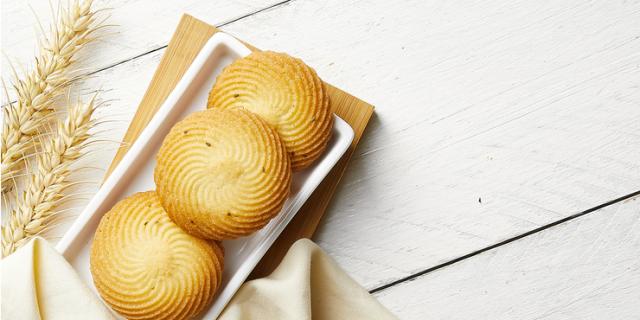 Source: By Pitamaas Agency/Shutterstock.com
The origin of the biscuit dates back to the mists of time and then adapts to local traditions, territorial needs up to the wide range of brands, types and restyling available today. So much so that we could write an article for each individual type of product without being repetitive. The common denominator of this piece of cooked dough is that of being "easy-to-store", "easy-to-carry", "easy-to-use", that is, being a convenient and versatile ready-to-use food. The greatest strengths of this product are identified in the fact that it can often be a valid substitute for a quick meal, especially for younger consumers and with decidedly low costs thanks to the quantity of volumes produced (mass market products). In fact, it satisfies a need for nutrition (for example, single portions of biscuits circulate in Egyptian schools to help feeding students); it can be a valid substitute for a meal, no longer consumed only for breakfast, but also as a snack. Without forgetting the development opportunities of the biscuit thanks to its flexible nature that lends itself to diversifying with product ranges that change according to the proposals of producers in parallel with the ever-changing demand of consumers.
The biscuit can have a unique, original taste and cover an important slice of the market, especially if offered at low costs. More and more space is being made in balanced diets as an ally to promote a healthy diet, thanks to the inclusion of natural, organic ingredients, etc. Last but not least, the rather long expiry date, which is fundamental nowadays when we increasingly try to balance the quality and safeguarding of food against waste. Today more than ever, it is important to follow the demand, but it is equally important to anticipate the times and continuously renew the products. Market strategies play a fundamental role in this. Although the definition of biscuit as a "small piece of cooked dough" is reductive and limiting, we can actually confirm that the biscuit market is an extremely dynamic and constantly evolving market.
Playing with new shapes, new recipes and ingredients that refer to the tradition of our ancestors. As well as the use of alternative production processes, or the "restyling" of a classic product that you want to maintain and stabilize. It is important to renew the current ranges by working on the nutritional perceptions of the product.
It is important to create the demand. For this reason, the classic brands have understood how, now more than ever, they must be close to the consumer by offering them a product that in fact transmits trust, value and credibility, in a world full of uncertainties. And it is precisely on the basis of these objectives that various types of biscuits are developed, each with its own characteristics. Where new shapes are not created such as those related to "fantasy" experiences of the milleniars and new generations (an example of all shapesare unicorn, dinosaurs, fantastic animals and mermaids), there is a trend to preserve the past with an eye to the future: here is the restyling, but always respecting the "appetizing appeal", that is, never failing to respect the associations that the consumer makes between sensory experience and a specific product to avoid sensory dystonias.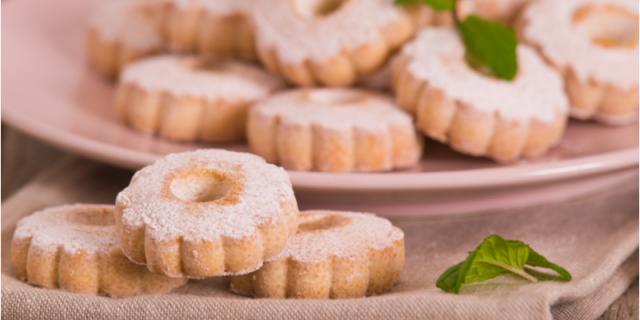 Source: By Miti74/Shutterstock.com
The major brands therefore trend to preserve the elements that bind them to their tradition and historicity such as shapes, packaging colors, simplicity (linked to the memory of a homemade product), health (healthy, nutritious products), but also playful and unpublished especially in the mix of ingredients (seeds, dried fruit ...). Based on these objectives, various types of biscuits are developed, each with its own characteristics. In other words, this product apparently so simple continues to be an element favored by the long tradition of large producers who survive thanks to their strong brand power. However, it should not be underestimated how in recent years the market has been undergoing continuous transformations that threaten the position of the big traditional brands: the development of lines of organic, dietary, gluten-free products, as well as the growth of small producers and / or private labels. Without forgetting the fierce battle over prices and imitations.
To stay in the footsteps of tradition… Butter, vanilla, coconut and chocolate are perhaps the flavours we most often associate with biscuits. And in fact, "butter cookies" or "vainilla biscuits" are characterized by their scent closely linked to these aromas. But more and more biscuits with new aromas are offered and the idea of ​​giving shape to a flavour increasingly fascinates biscuit producers looking for novelties to offer. Here then appear biscuits in the shape of orange (whole or in wedges) or in the shape of lemon, and again in the shape of a chocolate bar, rather than ear of wheat or almond.
Flavours in biscuits is an important element that not only stimulates a characteristic taste but also preserves its characteristics over time. With the increasing tendency to propose healthy foods, "natural" flavors (vs artificial ones) play a very important role. Above we have cited some examples of products that refer to classicism, but let's not forget that the search for novelty is also pushing the creation of savory flavored products and the shape given to these "snacks" once again tries to recall the aroma that characterizes them: snacks/crackers in the shape of pizzas, slices of onion or other vegetables are just a few examples.
The perception of aromas (through our sensory parts such as smell and taste) set in motion the receptors connected to the brain, triggering a series of emotions and memories that push the consumer to prefer one product rather than another. And in a period of uncertainty like the one we are experiencing, it also becomes important to anchor ourselves to a product that recalls more pleasant and safer moments from our past. So if sight is perhaps the first tool that guides us in choosing a product (the role of packaging is fundamental in this), we can place aromas immediately afterwards as evocators of pleasant subjective sensations.
In short, to resume the more classic definition of biscuit as a piece of dough cooked twice, we would like to conclude by underlining how in fact the biscuit can also be seen as a metaphorical element of our lives: a silent and discreet protagonist of everyday life, such as coffee or bread and the importance of which we only realize when it is not there. This reflection also arises from the witness and the evidence of multiple pages of international literature where the biscuit is mentioned in a completely natural way as an intrinsic element of our lives. In other words, we would like to stimulate you for a moment to change your perspective and your point of view: Project Managers, Technologists, Marketing Managers, all struggling with calculations, rational considerations .
.. let's not forget that the final result we are looking for is not only a piece of cooked dough to fill our empty bellies and to nourish us. A biscuit is also a special tool with the great power to awaken our sensitivity, our feelings, and our memories, just like the famous "Madeleine" by Marcel Proust!
---
Leading photo:By Raffaella Galvani/Shutterstock.com