Every country in this world has its own specialities talking about cuisine, food and culture in global.
We are sure that when we mention a certain food, a specific country comes to your mind immediately. For example, sushi – one of the first things that cross your mind when you hear this word is Japan, isn't it? However, we are not here to talk about sushi, we are here to talk about something sweeter (although sushi is really delicious too). Is there any type of food that comes to your mind when you hear Brazil? If it does not, after reading this article it surely will!
Brazilian cuisine
There is not an exact single "national Brazilian cuisine", but there is an assortment of various regional traditions and typical dishes. This diversity is linked to the origins of people inhabiting each area. Brazil is such a ''melting pot'' of colours, languages and culture so its cuisine is similarly varied. The various types of dishes and ingredients are used depend on the exact geographical location in Brazil. Ingredients first used by native people in Brazil include cashews, cassava, guaraná, açaí, tucupi, also root vegetables. In addition, mangos, papayas, guavas and pineapples are mostly favourites. Also, fruit and sequilhos are such a good combination! Sequilhos? Read more and learn!

What are Sequilhos?
Meaning
Sequilhos (Portugese) – English translation: rusk. Rusk is a light bread dough, sweet or plain, baked twice until it is brown, hard and crisp.

Don't leave Brazil without these biscuits!
Don't you ever leave Brazil without sampling the sequilhos – bring them to your family and friends, they must try them – that is the most common sentence that almost every tour guide says when you visit Brazil. So, what is it about? Sequilhos are very light Brazilian biscuits made with cornflour that, as Brazilians say melt in your mouth as soon as you bite them.
These crunchy cookies are a Brazilian tradition, everybody knows them and you can find these biscuits in almost every bakery. Usually, they are quite small, the size and shape of a quarter dollar. They cost a few pennies. Though they are a litle more genuine when coming from a bakery, you can also find them commercially made in the candy/cookie aisle of any grocery store in a large biscuit bag. As they are made of corn starch, they fall apart the second they hit liquid, so if you want to dip them in coffee, do it for only a second!
Sequilhos are made with a combination of cornstarch, baking powder, butter, sweetened condensed milk, eggs, vanilla, and a pinch of salt. Once the dough becomes stiff, it is rolled into balls which are slightly flattened with a fork, giving them a decorative pattern in the process.
Moreover, there are also a few types of sequilhos, for example sequilhos de coco, sequilhos de Amido de Milho and Sequilhos de Queijo. Sequilhos are also called 'gummy cookie', for example. There are also different recipes for sequilhos, such as the buttery sequilhos with coconut, the milk sequilhos, and even salted cracknels, which are the delicious cheese balls.
These are the most popular recipes, but we will deal more with types and recipes later in this article where you'll be able to learn more about variety of recipes, when and where to consume sequilhos and which drinks/other food sequilhos fit perfectly with.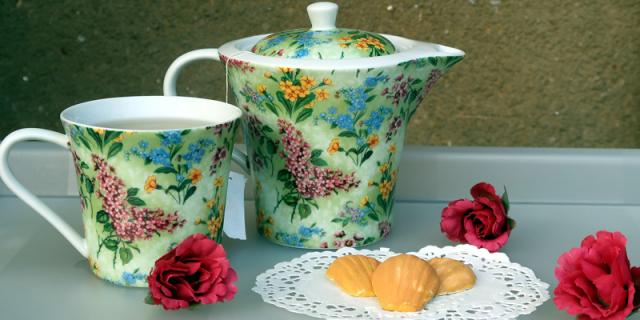 History of biscuits
Experts claim that biscuits come from cave times, when man ate some grains by grinding them with his teeth, then came up with the idea of kneading them with a stone, mixing them with water and drying them on fire. However, the earliest illustrations of biscuits are from Ancient Egypt, found at archaeological sites. The Egyptians already had a kind of dough like crackers that were served with honey, but they had not yet a definite shape.
The word biscuit comes from two French words: "Bis" and "Coctus" and means "baked twice". Travelers needed to carry their own food in the past, and biscuits needed to be baked twice so it could last their whole long trip. A dough was made of wheat, water and salt. The biscuit emerged as a distinct food type in the early 19th century, before the American Civil War.
In Portugal, people were also baking biscuits to supply ships that were leaving the kingdom. Talking about Portugal, let's learn more about history of biscuits in Brazil, our main area of interes in this article.
Brazilian sweet tooth history
It all started when Portuguese arrived in Brazil in 1500. They brought their tastes and styles of cooking with them. They brought sugar, citrus fruits, and many sweets that are still used for desserts and holidays. The Brazilian "sweet tooth" was developed through the influence of the Europeans.
Brazilians use many eggs, fruits, spices (for example cinnamon and cloves), and sugar to make sweet treats. They also use savory (not sweet) seasonings such as parsley and garlic. Other nationalities that settled in Brazil were Japanese, Arabs, and Germans. More than one million Italians had migrated to Brazil by 1880.
Talking about biscuits… Flour!
No flour – no biscuits! One of the main ingredients for biscuits is flour. So, who should we say thank you to when it comes to inventing flour for biscuits? To begin with, long before the Europeans arrived, however, the Tupí-Guaraní and other Indian groups lived in Brazil. They planted manioc (a root vegetable like a potato) from which Brazilians learned to make tapioca and farofa. Farofa is a toasted cassava or corn flour mixture. It is eaten mainly in Brazil. Farofa is also used in a stuffing for poultry and other dishes, usually containing raisins, nuts or sweet fruits like apples and bananas.
If there wasn't farofa, there wouldn't be sequilhos at all too, right? So, first ''thank you'' goes to Indians and farofa! Talking about flour, do you know which rules you should follow to get the best flour for your biscuits in general?
Sequilhos are Portuguese origin and in Minas Gerais is where they have the most prominence. Who would say! Biscuits that started out so shy today are part of an important industrial segment within the food industry worldwide. There was a moment when all the supplies that the settlers were accustomed to, then transformed their cooking and learned from Indians to replace wheat with cassava derivatives, such as the polvilho, giving sequilhos light and crispy texture.

Brazilians perfectly combine coffee treat and sequilhos!

Even Brazilian chefs recommend afternoon treats with coffee and biscuits. Coffee was introduced to Brazil by the French and by 1840 Brazil became the Top World producer and it still keeps its position unchallenged. Brazilian economy and culture have been deeply influenced by this bean.
Brazil is the world's largest producer of coffee, and Brazilians use coffee in many unique ways while cooking. For example, on Christmas Day, Brazilians prepare a turkey basted with a rich dark coffee with cream and sugar.
Generation after generation, coffee is not only part of Brazilians everyday life, but also an essential part of their history and economy.

Cafezinho and sequilhos - yes!
Who doesn't like having their afternoon treats? Imagine this – you come home from a long day at work, exhausted, tired, but you have so much more work to do until the end of the day …
What could give you energy and 'bring you back to life' more than sweet treat? If we add strong coffee – wow, you suddenly feel like you are ready to run the marathon!
Cafezinho is an immensely popular afternoon ritual; a chance to pause and catch up with friends or coworkers before heading back to work, or even when all of the work is finally done and they deserve a relaxation. Brazilians cherish those moments spent with one another over cups of cafezinho.
It's the type of tradition that reflects Brazil's deep relationship with coffee. A cup of cafezinho is a small, intense, and most of all, very sweet shot of pure black coffee. Almost every bar in every corner of the country serves cafézinho. It sometimes comes in a small plastic cup and, in more upmarket locations, in a fancy glass or porcelain cup. Cafézhino is often consumed with milk (mostly in the morning), but generally, Brazilians don't do coffee variations such as iced lattes or frappuccinos. Coffee in Brazil is kept simple and uncomplicated.
Cafezinho was originally prepared by melting sugar in just-below-boiling-point water and mixing in the coffee. Traditionally, this was poured through a ''sock'' drip filter made of cloth, either a hand one or on a stand. This makes a sweet and intense brew.
Ladies and gentleman, let's have a Brazilian quitanda!
If you go to England, you will enjoy the tradition of having a cup of tea. But if you go to Minas Gerais, you will appreciate a delicious cup of coffee, made only with freshly harvested grains.This is a tradition that unites people around the table not only to drink coffee, but also to have a "Quitanda". It is a name for collection of divine treats like polenta cake, Brazilian cheese bread, cream biscuit, and, of course, sequilhos.
Sequilhos combinations
Sequilhos fit perfectly with fresh fruit, ice cream and, of course, coffee or tea.
There are variety of recipes, but the most popular ones include coconut, ice cream, a dash of orange flavor, chocolate or milk.
There is no such thing as 'perfect time for sequilhos' because you could fit them well in every part of the day. Although, we set out for you a few combinations to sweeten your day!

Morning kickstarter!
Why shouldn't we start a day with these delicious cookies? Let's make a full breakfast…
As we already mentioned, sequilhos taste so good with fruit and Brazil is famous for its tropical fruit such as champagne orange, jabuticaba, passion fruit, guava, cashew apple.
Also, did you ever heard of vitamina?
Vitamina is fruit juice with added milk. Brazilians give it this name for its energizing properties and because it starts the day off on the right foot.
You can make vitamina with various fruits, but the papaya-banana version is the most popular: papaya for flavour, and banana for the texture it adds, not to mention their nutritional properties.
Also, it is very popular with avocado (blend avocado, sugar and milk). Believe it or not, Brazilians eat avocado as a fruit, never adding salt, only sugar.
… Add a few sequilhos and you're ready to rule the world!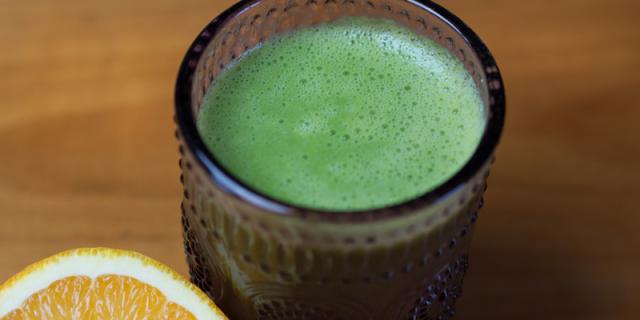 Invite your friends over!

Summer nights are perfect for hanging out with friends, for example in the backyard … What should you prepare? Of course, sequilhos, but this time, salty sequilhos!

Recipe (Sequilhos de Queijo):

1. Combine sifted flour and 3/4 cup plus 2 tablespoons cold butter in the bowl of a food processor; pulse briefly until dough starts to form. Add cheese – you choose (recommendation: parmesan and gruyere cheese), and salt. Process for 1 more minute.
2. Turn out dough onto a lightly floured work surface and shape into a ball. Wrap in plastic wrap and refrigerate for at least 1 hour.
3. Preheat oven to 350 degrees F (175 degrees C). Line 2 baking sheets with parchment paper.
4. Cut off small portions of dough with your hands and flatten. Place unbaked crackers onto the preheated baking sheet, leaving space between them.
5. Bake in the preheated oven, rotating the baking sheet halfway, until crackers are lightly browned, 12 to 15 minutes.
Extra advice: Serve cold cocktail caipirinha (Brazil's national drink!).
Enjoy your night!
Sequilhos are gluten-free!
Sequilhos are gluten free biscuits, so you don't have to worry about your diet! Sequilhos are made from cornflour which is 100% gluten free. Also, sequilhos are lactose free.
Now, many people are 'going gluten free' because they believe it is a healthful option. Gluten is a protein found in wheat, barley, rye, and triticale, a combination of wheat and rye.
Gluten-free food benefits:
Promotes digestive health
Increases energy levels
Eliminates unhealthy and processed foods from your diet (oils, fried food, breads etc.)
Reduces risk of heart disease, certain cancers and diabetes
Gluten-free food contain more antioxidants, vitamins, and minerals (you're flu free!)
Promotes healthy weight-loss
Let's bake sequilhos and enjoy your day!