Peanut butter cookies are truly a delight. They were created out of necessity, but turned out to be a huge hit, primarily amongst American families.
You must have tried, or at least seen or heard about (what is probably the most classic and popular type of cookie in the world) the chocolate chip cookies at least once in your lifetime. They are extremely popular and featured in a number of commercials and family movies. They're a cultural phenomenon that people across the world adore. But did you know that their cousin, the peanut butter cookie, is highly famous and popular as well? In fact, it is the second most favourite cookie of the American families across the United States of America.
The peanut butter cookies draw their name from their main ingredient: peanut butter. The cookies are light brown in colour and have a "cross" shape on top, formed when the dough is pierced with a fork. Today, we'll be talking about the origin of the peanut butter cookies, their usage and their history. We will also provide you with a simple recipe you can try out, so that you can enjoy some peanut butter goodness yourself. Last but not least, we'll briefly mention some major producers of peanut butter cookies. Let's start with the history of the peanut butter cookies!
Peanut Butter Cookies: Origin and Usage
When they say necessity is the mother of invention, they must have had peanut butter cookies in mind. The earliest documentation of the existence of peanut butter cookies, which are an American invention, dates back to the early 1900's. This was when an educator, George Washington Carver, passionately began advocating that the farmers shift away from the cotton crop, following a heavy boll weevil attack on cotton. As a solution to this infestation, Carver called for the use of peanuts instead, citing their health benefits. To further promote his cause, he compiled a recipe collection, whereby all the recipes made use of peanuts as an ingredient.
The first documented production of peanut butter cookies appears in that bulletin – How to Grow the Peanut and 105 Ways of Preparing it for Human Consumption. The recipe indicated the use of crushed peanuts, as peanut butter was still inexistent. The crushed peanuts came to be substituted with peanut butter later on, in the late 1920s. But ever since then, peanut butter cookies have come to be a favourite snack among many people from all over the world.
Although the peanut butter cookies did not originate there, they are a large part of New England's culture. Up until 1939, there were many variations of the peanut butter cookies recipe circling around New England. One of the most basic recipes, however, which would be perfected in 1947 and still be used even today, was published that very same year. A cookbook titled The New England Yankee Cook Book, An Anthology of Incomparable Recipes from the Six New England States contained this recipe for the iconic peanut butter cookies. It was sent in by a lady called Myron Duefrene, who lived in Conimicut, Rhode Island. Her recipe was a success and was published along side the other recipes in the cookbook, and the cookies quickly became an integral part of the culture of New England.
The very first article which talked about the various uses of peanuts was printed by the New England Kitchen Magazine (volume three, number four, July 1895, from pages one hundred and eighty-four to one hundred and eighty-five). The article is titled "An American Delicacy" and it gave a quick overview of the various applications of peanuts in different recipes, as well as their uses. But the main ingredient of peanut butter cookies, the peanut butter itself, was yet to be commercially distributed. Mentions of lard-like substance with peanuts as the basis were made years prior to the article, but no one had yet attempted to create such a product, and so it was not publicly available. Instead of peanut butter, nut butter had been used for commercial purposes to create candy. The aforementioned article, however, contained a recipe that is considered to be the precursor to the peanut butter cookies that we now know and enjoy. This recipe, that is, the ingredients used in the recipe, are fairly similar to the latter, full-fledged peanut butter cookies recipes. It is unknown who developed this recipe for the peanut cookies featured in the New England Kitchen Magazine, however, the article does cite two contributors to the popularization of peanuts and their various appliances. The article cited an U.S. Department of Agriculture pamphlet called Farmers Bulletin (number twenty-five) and Miss Juliet Corson. It is doubtful we will ever find out the creator of this prototype recipe, unfortunately.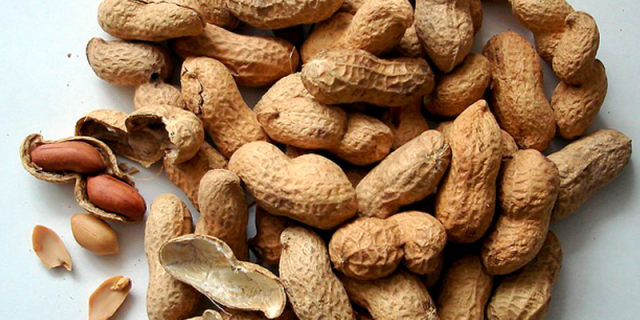 The aforementioned rise in popularity of peanuts led to some concrete actions towards developing the long-discussed possibility of a lard-like peanut substance, or simply put, peanut butter. Popular Science News published an article in the year 1897 which mentioned the peanut butter as a possible shortening for peanut cookies. The article also argued how this new type of butter could even replace butter and animal lard in the most common peanut cookie recipes of that time. It is important to note that, even though peanut butter cookies are an American invention, the first attempt at creating peanut butter was not carried out in the United States. It was carried out farther up north, in Canada, by a man named Marcellus Gilmore Edson of Montreal, Quebec. He invented a new technique of milling roasted peanuts back in 1884, eleven years before the publishing of "An American Delicacy" which contained the prototype peanut cookies recipe. So why wasn't peanut butter publicly available? Why was it only mentioned in magazines as a possible substitute for lard and butter?
The reason behind is that Marcellus Gilmore Edson patented and protected his new technique of creating peanut butter, to which he referred to as "flavouring paste" when he sent a request to the United States Patent Office. While this paste-like substance wasn't publicly available, due to Marcellus patenting his technique, he used it to produce candy made out of the peanut paste.
Ten to thirteen years later, J. H. Kellog and his brother W. K. Kellog managed to create their own process of creating this peanut-based paste. They called it "nut butter" and tried to capitalize on the emerging popularity of their new product. Five years later, a man by the name of Dr. Ambrose Straub of St. Louis, Missouri, would modify the common food grinders for the specific use of grinding peanut, and peanut butter would finally be created. This new peanut-grinding machine was patented three years later by Dr. Ambrose. Not only would it soon become the main ingredient of the beloved peanut butter cookies, but it was also a great ingredient for providing the toothless elderly people with much-needed protein.
Fast forward a thirty years or so and you'll see that the peanut butter cookie recipe had been in use for a long time and constantly perfected. There were many changes to the prototype recipe found in the New England Kitchen Magazine, and soon, the staple peanut butter recipe would emerge in the year 1947, after the end of World War II. Today, these delicious cookies are still made the same way. With half white granulated sugar and half brown sugar, with equal quantities of peanut butter and shortening, and topped off by pressing a fork on them to form a criss-cross pattern.
This might be the staple recipe for the New England area of the United States, but we can't say for certain for other parts of the world. There are certain to be variations appearing here and there. We have provided a sample recipe below, but before that, did you know that this versatile cookie can be eaten in a variety of ways? Such as:
As a dry snack on its own
With various toppings such as strawberries and honey, sprinkled on top
As a sweet dessert to dull the appetite
As a base for other recipes such as pies
As a meal component for high tea
As an accompaniment for a beverage such as coffee
As finger food during parties
Ingredients:
One full cup of multipurpose baking flour
One tablespoonful of baking soda
One and a half cup of butter
One and a half cup of light-brown sugar
One and a half cup of white sugar
One eight tablespoon of salt
One tablespoon of vanilla
Two large eggs
One and a half cup of all-natural peanut butter, creamy or chunky
Preparation:
In a bowl, sift together the flour, the salt and the baking soda.
In another bowl, cream the butter, white sugar and brown sugar together using an electric mixer.
Add the vanilla and mix well, then add the eggs one by one.
Beat thoroughly until the mixture is smooth and creamy
Add the peanut butter and continue mixing ensuring thoroughness in the even combination of the ingredients.
Slowly mix in the flour with the other ingredients
Beat the dough until the result is smooth and fluffed.
Place the dough in a container, cover with a lid and chill in the refrigerator for any amount of time ranging from an hour to twenty-four hours.
Preheat oven to 300 degrees Fahrenheit (150 degrees Celsius) and line the baking sheets with parchment paper.
Taking the chilled dough, scoop spoonful's of reasonable size and place them onto the baking sheets. The size of spoon will ultimately dictate the size of the baked cookies so one may opt for any spoon-size, be it a teaspoon, tablespoon or soupspoon.
Press the dough slightly to flatten and pierce the surface with a fork. This is done to ensure the inside cooks evenly as well; the fork marks may be made randomly or in a pattern. The common way of doing it is by making a cross shape; this has come to be a worldwide characteristic appearance of peanut butter cookies.
Bake the cookies for an average of eleven to twelve minutes.
Remove the cookies from the oven, allow them to cool for three minutes; then transfer to a cooling rack and let the peanut butter cookies cool completely.

Variations:
For a twist of extra peanut butter in the peanut butter cookies, you could substitute the all-purpose flour with low-fat peanut flour. Also, you could add one quarter cup of chopped, roasted peanuts to the dough. This will make the cookies have a deeper peanut taste and chunks of peanut; similar to the chocolate morsels in chocolate chip cookies.
Toppings could be placed atop the dough dollops placed on the baking sheets. The toppings used could include chopped peanuts or bits of chopped chocolate.
In another twist, toppings can be used on the baked cookies. For this, one could use melted caramel blended with some drops of milk to prevent hardening. Or melt chocolate and some butter together and pipe the mixture through to decorate the peanut butter cookies.
National Peanut Butter Cookies Day
On the 12th of June every year, Americans celebrate the National Peanut Butter Cookies Day. The history behind the commemoration of this day is not known, but it sure shows the popularity of this cookie variation in the region.
Largest Brands and Manufacturers
Among the most common Peanut Butter Cookie Brands are:
Duncan Hines
Nutter – by Nabisco Company
Little Debbie – by McKee Foods
Great American Cookies – by Global Franchise Group
In 2010, the peanut butter cookies stood as being the second most popular cookie variety; after the chocolate chip cookie. Of course, this follows the popularity of peanut butter among American families, placing the USA as the largest consumer of peanut butter cookies. On average, annual sales stand at around 600 million cookies.
Peanut Butter Cookies: The Second Most Famous Cookie in America
Peanut butter cookies are truly a delight. They were created out of necessity, but turned out to be a huge hit, primarily amongst American families. We hope you've enjoyed the article and learned something new in the process. We wish you a lot of luck with trying out the recipe we provided and hope you're successful with it. Enjoy your peanut butter cookies, and until next time, cheers!