If you like to try new things from The Complete Biscuit Collection or just love Japanese delicacies, then this is the delicious treat made for you – monaka, biscuit made of azuki bean jam filling sandwiched between two thin crisp wafers made from mochi flour. Are there several unknowns for you in the previous sentence? Don't worry, we'll bring these biscuits to light and in detail.
There are so many types and cookies of today in our world and the markets in general. Is there anyone who doesn't like cookies? We don't think so. There are so many varieties and flavors that anyone can find something to their taste, whether you are a fan of salty, extra sweet, healthy, protein or fruit extras ... We could list it forever.
Each country has special biscuits for its area that mark it, what are the cookies that first come to your mind when your country is mentioned?
We love Biscuits from Around the World. Japan is very specific about biscuits, especially the variety of flavors they include in the production. In this article, you will be introduced to one of the most famous biscuit types originating from Japan. Getting to know new cultures is always innovative, interesting and good to know.

Photo By: T.Kai/Shutterstock.com
Monaka? Doesn't seem familiar ...
Monaka? Do you know what does that mean and have you ever heard about the meaning of this word? If you have not, it is time to learn! Monaka is very special for Japan and it is rooted in its culture as an indispensable dessert.
Monaka (最中) is a Japanese sweet made of azuki bean jam filling sandwiched between two slim fresh wafers produced using mochi. The jam can be produced using azuki beans yet additionally with sesame seed, chestnuts, or rice cake (Mochi).
Monaka has a sweet filling inside which is mostly mochi, red bean paste or even ice cream. Monaka cookies are made with mochiko flour but do not consider a mochi, it has a texture similar to an ice cream cone.
Main Products: Short Biscuits, Semi-Hard Biscuits, Wafer Biscuits, Cookies, Jam Sandwich Biscuits
Total Revenue:
US$10 Million - US$50 Million
Top 3 Markets:
North America 83.0% , Africa 6.0% , Central America 2.0%
The main ingredients
Anko
Anko or sweet red bean paste is utilized in numerous dessert shops in Japan. It is normally arranged by bubbling azuki beans, some of the time pounding them, and afterward improving the paste with sugar.
Azuki bean
Sometimes called red mung beans are Azuki beans. These beans can also be pronounced as '' adzuki beans''.
The bean is an annual vine that is commonly cultivated in East Asia, for its small (approximately 5 mm) bean (Vigna angularis; azuki (Japanese: è lisi)) or sometimes transliterating as azuki or aduki), or English-red mung bean. Throughout East Asia and the Himalayas, the bean is cultivated. The red bean paste is often boiled in water.
In Chinese, Korean and Japanese cuisine, this paste is used. Azuki beans are consumed worldwide in several places. In Japan, China, Korea, and Vietnam, azuki beans are especially used in sweet food, snacks, and plates.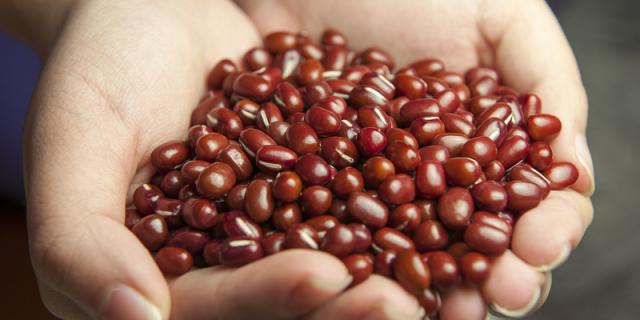 Ideas for azuki bean sweets
Besides Monaka, there are so many other sweet dishes you can make using the azuki bean paste. Wanna know which ones? We singled them out for you and if you continue reading this article, you will learn how to make your paste. Challenge yourself for innovations!
Bean jam is made from azuki beans. A sweet porridge is eaten with rice-flour dumplings of broiled and crushed azuki beans. Oval-shaped candies are made of azuki bean and coated in glutinous rice. Pancakes and buns filled with bean-jam are also popular ingredients. Azuki beans are also used for pillows and bean-bags.
Azuki bean or red mung bean is an annual vine known for its small beans which can be largely found in East Asia. Mochi, on the other hand, is a Japanese rice cake made of mochigome, a bowl of short-grain japonica rice. Aside from azuki beans, monaka can be made, as we already mentioned, with sesame seed, chestnuts, or, to sum up, almost any other ingredient in a paste form. According to that, you can be creative as you wish and try your versions with other fillings if you want to!
Mochi
Mochi is usually a kind of rice cake in Japan. A whole bowl of rice is a piece of mochi about the size of a small matchbox. It was a popular meal for Samurai because they had to find portable food to keep them long-suffering. It has been made of decaying rice and has been utilized as nourishment of the divine beings throughout the entire existence of the Shinto faith. It is known for being an image of bliss and satisfaction in marriages.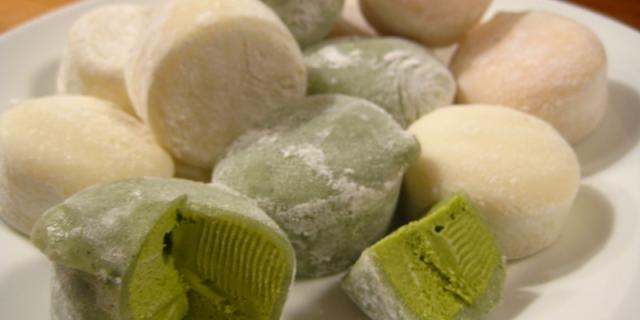 How to make Mochi?
The rice is first steamed and then pounded and mashed. The resulting adhesive rice mass is then baked or boiled into the final mochi form.

Families traditionally celebrate the New Year by cooking a broth of vegetables where the mochi is heated. To this day, mochi is a central part of the Japanese New Year celebration and has been since the year 794. Mochi is regularly sold and consumed around the New Year and is known as a "sign of the season" in Japan.
Mochi is made from sweet rice meal (mochiko). The meal is mixed with water and cooked on a stove or microwave until a frozen, ragged white mass is framed. This procedure is done twice, and the mass is mixed until it becomes smooth and slightly transparent. Mochi is a variation of a low-calorie, low-fat rice cake.
Wagashi Japan
Monaka is a part of Japanese sweets culture better known as wagashi. Japan has many varieties of wagashi. Some of them are eaten seasonally, or on special occasions, and all the regions of Japan have specialty wagashi products. Wagashi are highly artistic, with designs that express the beauty of nature and the seasons. But here, and for now, we'll focus on monaka as one of the representatives.
What is Wagashi made of?
Wagashi (和菓子 wa-gashi) are customary Japanese sweets that are regularly presented with tea, particularly the sorts made of mochi, anko (azuki bean glue) and organic products. Wagashi are normally produced using plant-based fixings
In Japan, the term kashi (moderate) was used for sweets, firstly referring to soil goods, which was the increasing sugar shopping cycle between China and Japan. After the tea, the Chinese dressing room and the whole decrease, the production of wagashi in Japan started during the Edo period.
Wagashi can typically be categorized under three types: namagashi, han namagashi (fresh clothing), half-dry clothing and higashi (dry clothing). There are many different categories because these sweets switch over the seasons.
When it comes to the form of the biscuit, you can mostly find them square, triangular or even as cherry blossom, and that's just a small part of the creation of monaka. Its simple process consists of mostly rice or mochi flour mixed with water and stretched into a thin dough. Then it is placed in a mold and baked, while afterward dough shells are filled with various sweet pastes. Wagashi typically takes a lot of work. It is usually named after poetry, historical events, or natural scenery.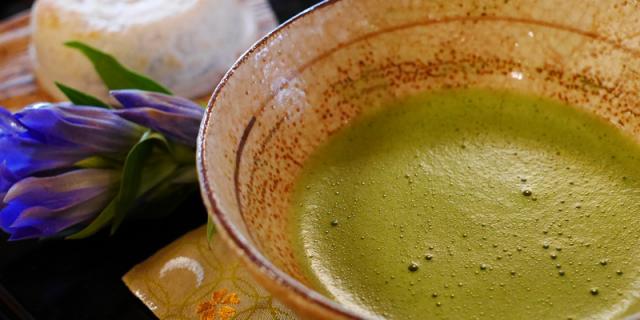 Traditional Japanese Biscuit
Eaten as a traditional treat during festive times, Monaka sweets are commonly associated with special memories and carry greater significance in Kanazawa. Believed to bring good fortune, it is typically presented as a gift in times of celebration.
Depending on the manufacturers, there are many versions of monaka. For example, there are panda-shaped ones, which are wonderful as a kid's treat, with chocolate and filled with vanilla cream. In another variation, it's aerated milk chocolate between those crispy wafers and imprinted with a flower pattern.
Each seller of this popular snack has its recipe and technique, meaning varieties can sometimes differ heavily. Accordingly, fans are always keen to seek out a new type and queues are not uncommon.
Varieties of Biscuits
Monaka is a perfect treat to serve with tea, which is often the case, and there are many specialty stores located throughout Japan. If you're ever in Tokyo, at Awava Sobey's Tokyo Station you can find monaka made in the building's shape, a building with a historical significance.
What a perfect souvenir!
Similarly, Japanese sweets shop Kameya has transformed beloved lucky charm Maneki Neko, or lucky cat, into a bite-sizes and incredibly delicious sweets creation, calling it shofuku monaka, or lucky filled wafers! Possibilities are truly endless with this enjoyable cookie.
Red beans are very sweet but low-calorie sweet.
Red beans are covered by the crispy wafer.
Great for a Japanese souvenir for those who like or want to try Japanese culture and taste.
Try it out with ice cream, to bring the best out of this delicious Japanese treat. The crisp wafers have an ice cream cone texture and it's a great way to indulge in some cool desserts. The wafers can be square, triangular, or may be shaped like cherry blossoms, chrysanthemums and so on.
Monaka is a type of dessert (wagashi) which is served with tea. Japans prefer green tea mostly, so if you are in doubt about which tea you should drink with your Monaka cookies – now the 'mystery' is solved to you!
How to store Monaka cookies
The cookie shells tend to become stalled when they are exposed to air. According to that fact, they should be eaten as soon as possible, don't make them wait too long.
Nutritional facts
Of course, it mostly depends on the filling so the number of calories could vary. When we mentioned mochi, we have already said that it is an inevitable ingredient in these cookies. As it is so important, we will outline its nutritional facts. The caloric content in a matchbox-sized piece of mochi is similar to that of a rice bowl.
Food table A single mochi-free serving of 44,0 g contains 96 calories (kilocalories), 1,0 g fat, but neither trans or cis, 1,0 mg sodium, 22,0 g fat, 0 g foodstuff, 6.0 g sugar, and 1,0 g protein.
Monaka cookie:
Apollo (Vanilla Monaka): Serving Size: 100 ml, Calories: 171, Fat: 10g, Carbs: 18.3g, Protein: 1.9g
Chocolate ice (Monaka): Serving Size: 1 pack, Calories: 337, Fat: 15.6g, Carbs: 44.2g, Protein: 5g
The biggest producers
KABAYA
Kabaya Foods Corporation (カバヤ食品 Kabaya Shokuhin Kabushiki-gaisha) is a Tokyo-based confectionery company founded in 1946.
As they said on their website: ''They are making delicious dreams come true for 71 years''.
Company name source ~ Why Kabaya?
~ Hippopotamus at that time had an image of "quiet and peace-loving" that would fully agree with the public's feeling that they were building a peaceful society and hoping to have delicious food in the big mouth of the hippo. So "Kaba" (hippo) has been included in the firm's name. This brand is known for producing panda-shaped Monaka biscuits, most often chocolate flavored.
Make your own – special, different and innovative!
If you are brave enough and want to, kinda, challenge yourself, then you should try to make your own Monaka biscuits. Also, you want to try them but you can't go too far Japan? No problem! That is why we are here for. These are not classic Monaka biscuits, more like crackers but with the same ingredients and this is the same type of biscuit.
Monaka-style Adzuki Bean Cracker Sandwiches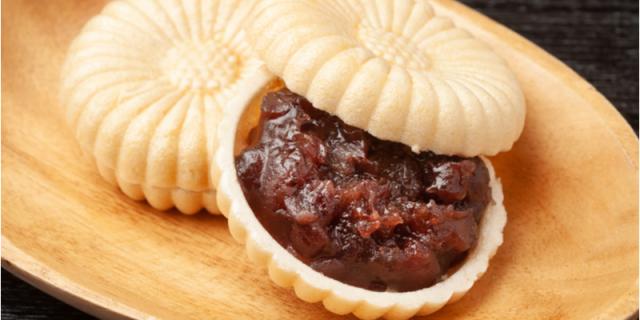 Photo source: By sasaken/Shutterstock.com
Ingredients and recipes for Monaka Sweet
6 servings

12 Crackers (I used Ritz crackers)
1 small can Canned boiled adzuki beans
1 large Umeboshi (I recommend honey umeboshi)
1 tbsp A: Sugar
1 gram Powdered kanten
1 Butter (optional)
1 Cheese (optional)

Take the pit out of the umeboshi and mince the flesh. Finely chop the shiso leaves.
Put the boiled adzuki beans, umeboshi and A ingredients (sugar, powdered kanten) in a saucepan and mix. Cook over low heat, stirring constantly.
It will become thick after 3-5 minutes. Remove from heat before it becomes too thick and stir in the finely chopped shiso leaves.
Let cool, and the "Bean Paste" is done.
Sandwich the filling between crackers
Variation 1: Spread with butter for an Anko butter sandwich.
Variation 2: Spread with cream cheese for an Anko cheese sandwich.
This recipe is from the Cookpad.com. If you go to their website, you can try even another option – these cracker sandwiches with the Aroma of Pickled Plums and Shiso Leaves.
Discover more types of biscuit in The Complete Collection of Biscuit Type
Be sure to subscribe to our newsletter by registering so that you do not miss any of our articles and insights.
---
Leading image: global.quolofune.com