1 Bulk deliveries of dry and liquid ingredients
For most bakeries with more than two production lines, flour and sugar may be delivered by bulk road tanker and stored in silos.
1.1 Flour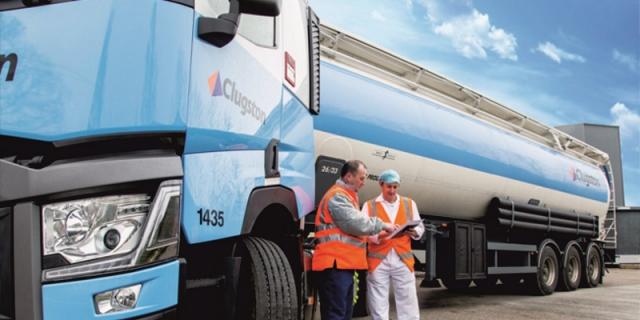 FIG 1 Flour delivery tanker from Clugston Logistics
Flour will be delivered directly from the tanker to the bakery silos. The delivery hose from the tanker should fit the receiving point at the factory and the flour will be blown by an air blower on the tanker or a blower at the bakery. The tanker will normally discharge up to 30 tonnes of flour in 20-30 minutes.
Most bakeries will use at least two types of flour one 'hard' and one 'soft', which will require separate delivery and storage facilities. For some products, the two flours may be blended in the service bin before mixing.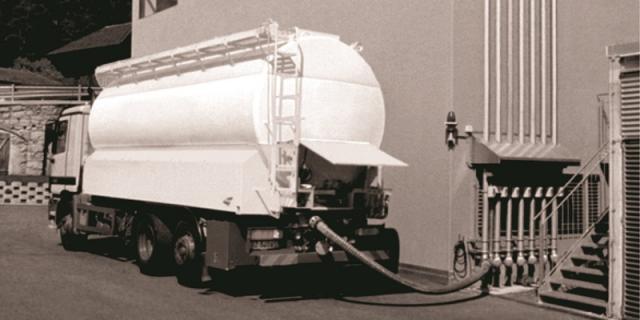 FIG 2 Buhler: tanker discharge to flour silos
1.2 Sugar
Sugar may also be delivered by tanker, either as dry bulk sugar or liquid sugar.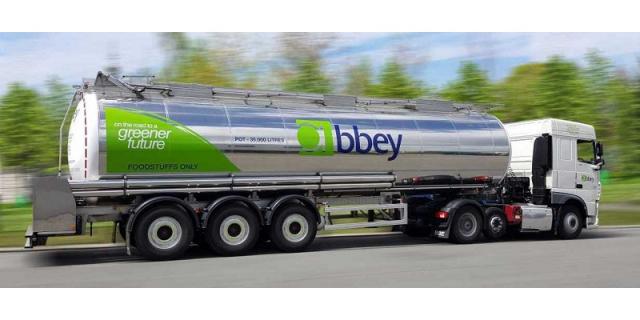 FIG 3 Delivery of liquids by road tanker from Abbey Logistics Group <www.abbeylogisticsgroup.com>
2 Storage of dry bulk materials
2.1 Flour and sugar
Flour and sugar will be stored in a different types of silos, either external to the bakery or internal. Silos will usually be made from epoxy coated steel and may be insulated. Stainless steel, aluminium and flexible fabric silos are also available.
External silos are common, but the bakery must be aware of the potential disadvantages:
The materials can be affected by significant changes in temperature and humidity.
The rate of usage, normally the flour or sugar should be used within a week of the delivery.
Sugar can be more difficult to store if the particle size is small.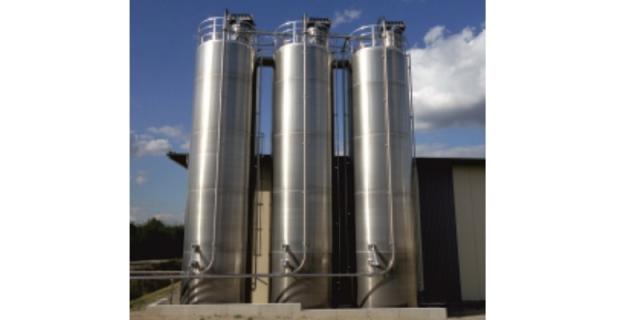 FIG 4 External Silos from Daxner Germany
Silos are filled pneumatically from the top with facility for:
Separation of material and conveying air
Filtration
Explosion relief
Access
Silos may be discharged to the pneumatic conveying system with rotary feeders, fluid discharge units for flour or vibration units for sugar.
2.2 Silo design considerations
Number of ingredients and usage rate, (stock may be held for 1-2 weeks)
It is usual to have more than one silo for each flour type
Silo can be 1.25 times the volume of the tanker delivery
Square or round type
2.3 Operational issues
Cleaning of the silos
Bridging and compacting of the materials (often due to humidity)
Measuring the quantity of material in the silo
Contamination of the material and eliminating metal, foreign material and infestation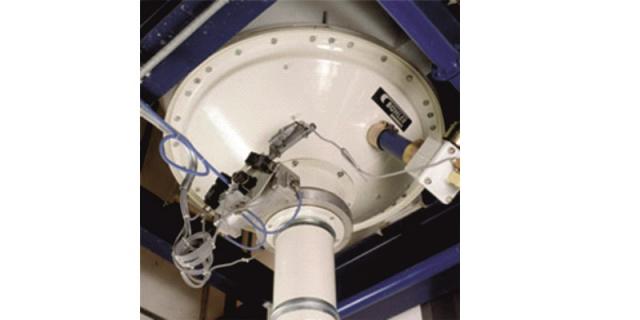 FIG 5 Pneumatic discharger to fluidise the flour from Bühler Group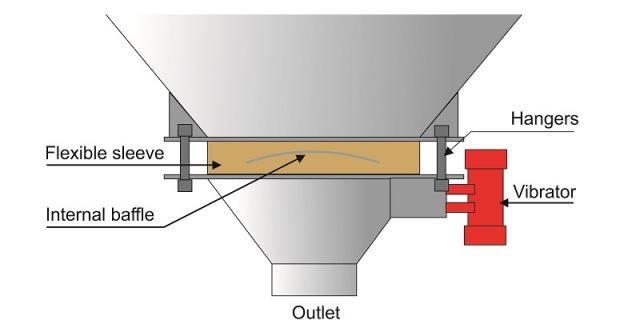 FIG 6 Bin activator for difficult to handle materials such as sugar
3 Pneumatic conveying
The flour and sugar will be pneumatically conveyed from the silos to service bins, usually of 3-5 tonne capacity. The conveying system will transfer the materials from the service bins to weigh hoppers over the dough mixers as required.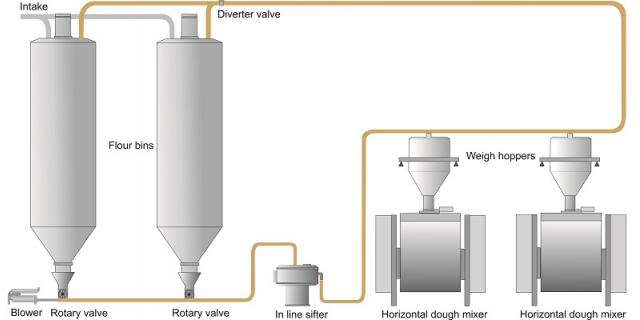 FIG 7 Pneumatic conveying system to feed flour to the dough mixers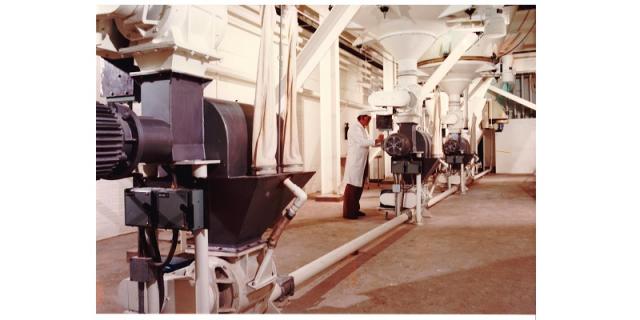 FIG 8 Pneumatic conveying of flour to the mixers
4 Delivery of materials in bags
Flour and sugar and other dry ingredients may be delivered in bags. The material may be manually dumped from the bags to a sifter and then elevated to a weigh hopper or storage bin. The weight of material delivered in bags will be checked on a platform scale.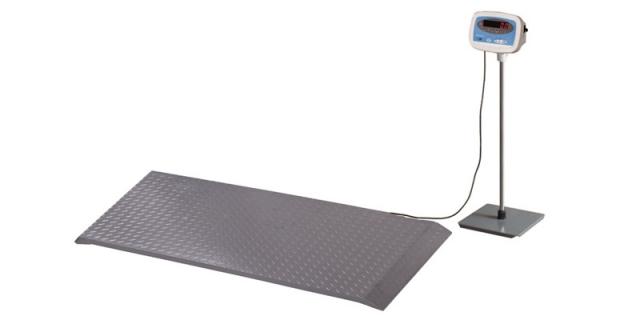 FIG 9 Platform scales from Brecknell <www.brecknellscales.com>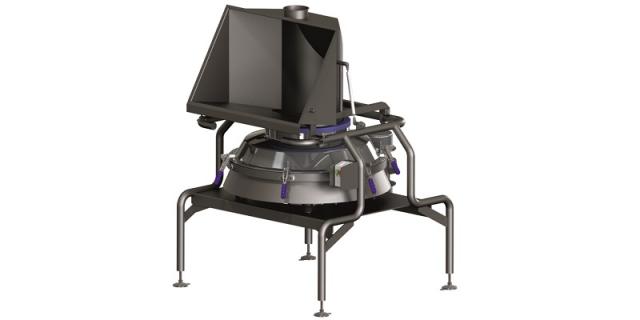 FIG 10 SM EASILIFT check screener for powder & ingredients from containers or sacks. <farleygreene.com>
The Easilift range is robust and powerful with a full dusthood protecting operators and a unique power lift system, by Farleygreene, UK
5 Sifting of raw materials
Flours and other raw materials are always sifted to remove foreign matter from the mills or from bags. Vibratory sifters are available for large automatic systems or for manual feeding.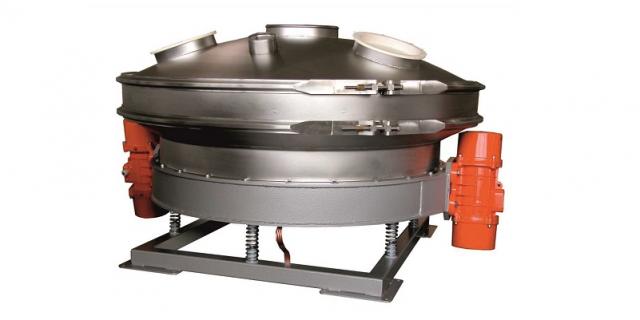 FIG 11 KTS-VS2 vibrating control screener from GKM Siebetechnik <gkm-net.de>
This screening machine is suitable for all kinds of control- and safety screening with high capacities for dry and liquid products. The machine is driven by two laterally attached vibration motors. The screen body can vibrate freely by means of dislocation via precisely adjusted springs. A vertical oscillation is generated at the centre which is ideal for control screening. The fine product drops through the centre of the machine almost in free fall.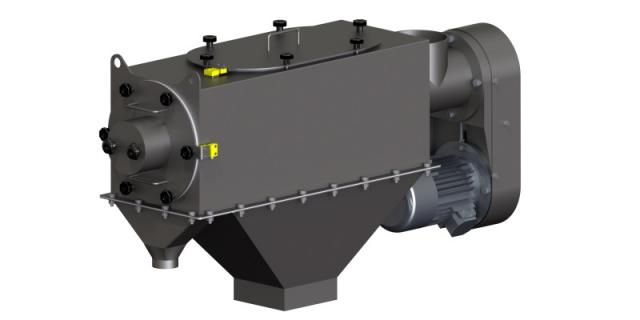 FIG 12 SM ROTA Series centrifugal flour sifter for high volume screening from Farleygreene, UK. <farleygreene.com>
Centrifugal flour sifter designed to provide users with an efficient dust tight high throughput non-vibratory sieving machine, the 'Sievmaster Rota' series gives accurate material screening with continuous fine and coarse discharge.
6 Sugar milling
Sugar crystal size and size variation are important factors for the biscuit texture. Sugar will normally be delivered as granulated sugar with crystal size of 450 – 600 microns. For some products, the sugar crystals will be milled to a fine powder of less than 150 microns.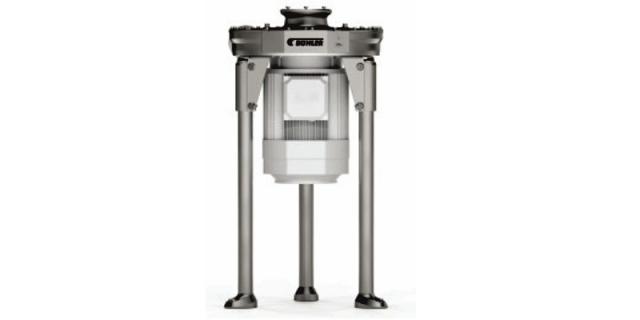 FIG 13 Industrial sugar mill: Bühler MJB-22 with graduated crystal size down to 140µm and output of 0.5 – 3.0 t/hr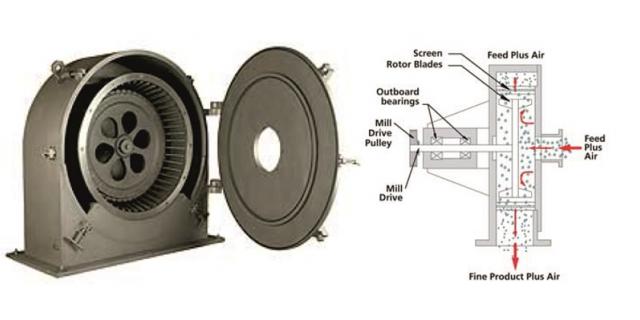 FIG 14 – FIG 15
Fine grinder for sugar from Prater Industries <www.praterindustries.com>
7 Shortening
Shortening may be purchased as hydrogenated plasticised fats, which are refrigerated and may be fed directly to the mixer, or melted and fed as an oil. The typical temperature for use is 27oC at which the fat has an SFI of 14%.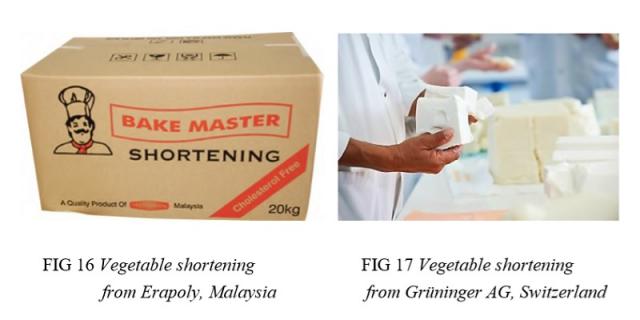 8 Storage of liquid materials
Liquid materials are stored in tanks, normally of stainless steel construction. These may be heated and insulated to maintain the material at a temperature where it is liquid and free-flowing. The liquids are pumped to the mixer by a metering system.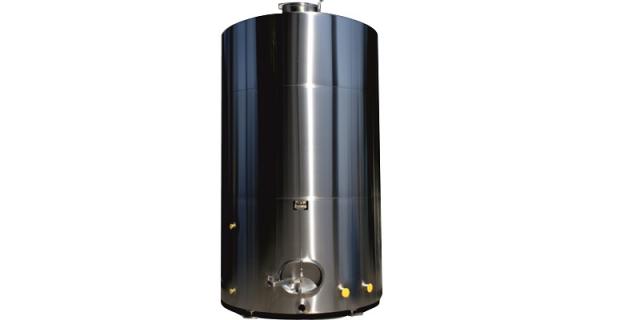 FIG 18 Edible oil tank from Jiangsu Prettech Machinery and Technology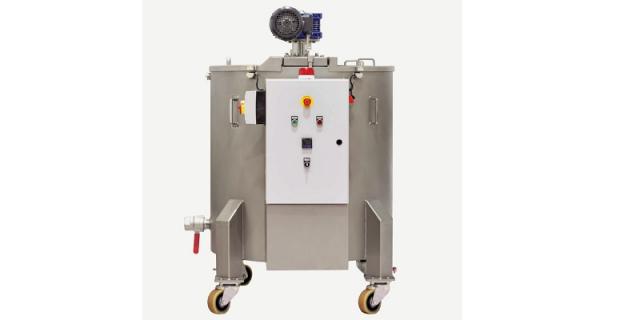 FIG 19 Chocolate storage tank with heated water jacket, adjustable temperature control and stirrer from Loynds International Ltd. Capacities 75kg – 5000kg. <www.loynds.com>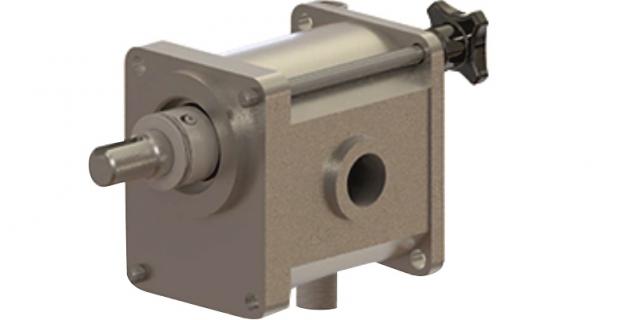 FIG 20 Albany Pumps GJ gear pump: fast maintenance and hygienic stainless steel pump for the food industry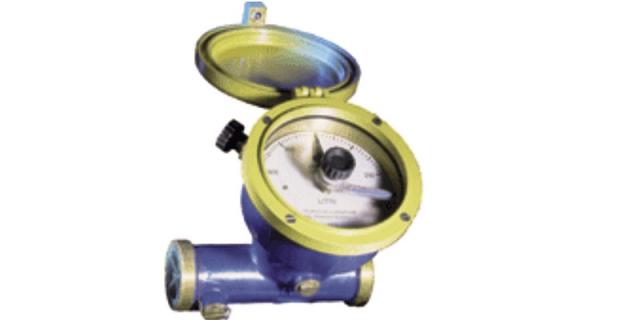 FIG 21 Bellflow Systems batch water meter
9 Delivery of ingredients to the mixers
The main ingredients will be delivered to the mixers via weigh hoppers and metering systems for water. Weigh hoppers above the mixers are mounted on load cells and the system operates by measuring the "weight loss". A slide valve below the hopper will open to allow the material to be dropped into the mixer bowl. When the correct weight of material has been delivered the automatic slide valve will close the port below the hopper.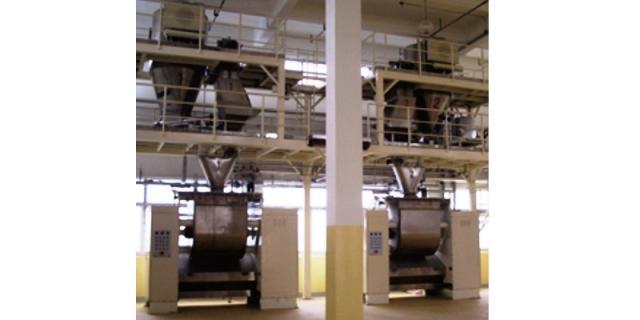 FIG 22 Mixer feed systems from Dingson Food Machinery
10 Small ingredients
10.1 Colours, flavours, additives
A variety of materials in both liquid and powder form which will be stored at constant temperatures as required. These will generally be weighed and placed in small containers for feeding to the mixer.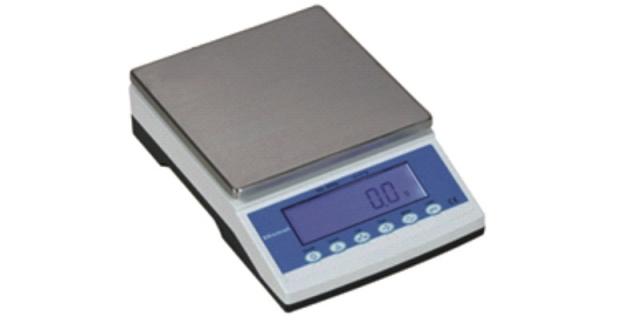 FIG 23 MBS scales from Brecknell

10.2 Boxed ingredients
Various small ingredients such as raisins, fruit will be packed in cartons and will require inspection to remove stones, stalks and other foreign material.
Be sure to subscribe to our newsletter by registering so that you do not miss any of our articles and insights.
___________________________________________________________________________
Reading
Almond N. Biscuits, Cookies and Crackers, Volume 2, Elsevier Science Publishers Ltd. 1989
AZO GmbH + Co. KG. www.azo.com 2016
Baker Perkins Ltd. www.bakerperkins.com 2016
Bellflow Systems Ltd. www.bellflowsystems.co.uk 2016
Bühler Group. www.buhlergroup.com 2016
Brecknell: Avery Weigh-Tronix. www.averyweigh-tronix.com 2017
CN Asia Corporation Bhd. www.cnasia.com 2016
Clugston Logistics. www.clugston.co.uk/logistics 2017
County Scales Ltd. www.countyscales.co.uk 2017
Daxner International Bulk Solids Technology. www.daxner-international.com
Dingson Food Machinery Ltd. www.dsm-mc.com 2016
Erapoly Global Sdn Bhd. www.erapoly.com 2016
Farleygreene. www.farleygreene.co.uk 2017
Gericke Ltd. www.gericke.net 2016
Grüninger AG. www.grueninger.ch 2016
Guerin Systems. www.guerinsystems.com 2016
Jiangsu Prettech Machinery & Technology Ltd. www.sinoprettech.com www.prettechtank.com 2017
Lianhe Tech. www.lianhetech.com 2016
Manley D. Technology of Biscuits, Crackers and Cookies, 2nd Edition. Woodhead Publishing Ltd. 1996
Manley D. Ingredients. Woodhead Publishing Ltd. 1998.
Mazzetti Renato S.p.A. www.mazzettirenato.it 2016
Prater Industries. www.praterindustries.com 2017
Russell Finex. www.russellfinex.com 2016
Selis. www.selis.com.tr 2016
VibraScreener, vibrascreener.com 2018
Leading image: By Sailom/Shutterstock.com