What makes highly automated production systems really effective?
Our Digital Shopfloor Solutions ensure productivity and efficiency on the shopfloor.
From Simple to Advanced solutions
Digitization – Simplifying of work processes in our daily production routine.
But how can you start digitization in your shopfloor?
Our portfolio of Operations and Maintenance solutions, empowers and guides associates as to what, when, and how to do the right tasks in a quick and easy manner.
One of the big benefits of our solutions is its scalability and application to all type of equipment. You can easily start with a predefined standalone tablet and scale-up step-by-step to a more advanced solution with multiple clients and machine data connection. The step-by-step approach allows a risk, time and cost controlled implementation of the new software, processes and tools.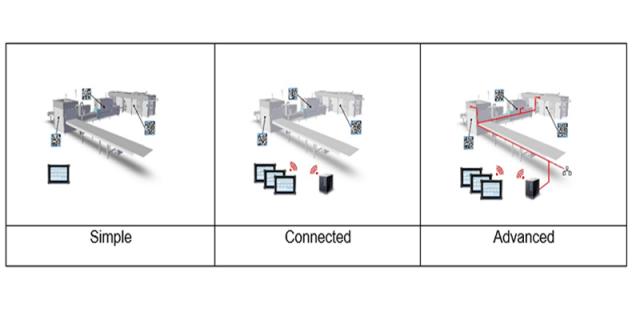 How do our solutions simplify and make everyday production more effective?
With the Maintenance Assistant, you retain a high operations level by assigning maintenance tasks in a preventive way – from calendar (time) to machine (event) driven maintenance. With the Operations Assistant, you can link ready-made work instructions to a maintenance task or create your own directions to guide users for simple and quick tasks. Storing documentation and sharing data in the network improves your processes. Easy access through QR codes guarantees a fast work-flow. The solutions enables your team to continuously improve, carry out easy self-training, and encourage collaboration in your factory.
Your Value
Platform: simple start and scale-up option
Fast and paperless schedule of maintenance work
Minimized costs by performing mainte­nance when it is really needed
Guided assistance directly at the machine
Shared knowledge and minimized training time
Usage for all types of equipment
Increased efficiency through collaboration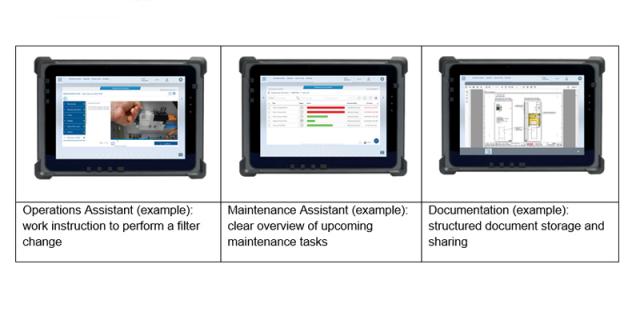 How to bring staff on board and implement solutions towards a digital factory?
Our Digital Shopfloor Solutions enable the digital and efficient distribution of information via different devices. The Operations Assistant, Maintenance Assistant and Document Control App make your operations as easy as possible.
Start with a predefined Simple or Connected package and scale-up with a tailor-made Advanced solution for your new machines and installed base.
Combine solutions with training and further customer services to maintain high Overall Equipment Effectiveness (OEE) over the equipment's lifecycle.
For more information regarding our Digital Shopfloor Solutions, please see this video.