New Era Machine is a manufacturer, supplier and exporter of biscuit manufacturing machinery, based in India. It was founded in 1956 with a desire to lead in its field which they realized as well – they now have three separate facilities with 300 employees.
Among other equipment, New Era Machines manufactures three roll pre-sheeters, biscuit combination laminator, and salt and sugar sprinkler machine. As they have stated themselves, their mission is to contribute to the progress of the world and happiness of mankind – because we all know everything is better with delicious cookies around. Also, they aim to help add in the progress of the world by bringing in the finest technology and achieve a state of complete automation.
This year New Era Machines is also participating at interpack in Germany, which is the essential event for the food processing and packaging industry. We had a talk with Ankit Kaushal from New Era Machines and we're bringing you the interview to find out more.
Can you tell us a bit about yourself and your company?
New Era Machines is a completely family owned company, manufacturing complete Biscuit Production Lines and Baking Systems based out in India with installations globally. I am a part of the Family and focussed on International Sales and Marketing.
What were like your beginnings in the biscuit industry?
It was in 1965 when we developed and manufactured our first piece of Horizontal Mixer, the response from the market was excellent and hence there was no looking back. Today we provide complete solutions for biscuits, cookies and crackers from Mixing process until the product is delivered to Packing Machines.
How many employees does New Era Machine have at this moment?
As on date we have 3 separate facilities manufacturing biscuit lines in India with 300 Employees.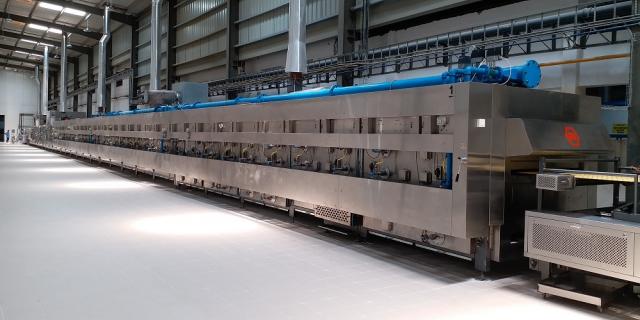 What does your product range holds and what are the most important lines?
Our product range includes Mixers, Dough Feeders, Hard Dough Lines, Soft Dough Lines, Different types of Baking ovens like Direct Gas Fired, Direct Forced Convection, In-Direct Forced Convection and Cyclotherm Ovens, followed by Cooling systems and Accessories to decorate the product.
Supplying a complete package suitable for the process and the product is our strength.
How many product units have you manufactured in the last year?
As we are in a project business and not a single machine supplier it is difficult to inform the number of units sold and it will be irrelevant. In fact, last year was great for us with an increase of 30% in revenues.
New Era Machines has a long history being founded in 1956. What do you think is your biggest advancement in technology since?
There is no single advancement of technology, as we have a dedicated R&D who works consistently to improve and to implement latest market needs.
What country are you mostly exporting to?
Considering our business is a project based so we look at opportunities where ever we have. Of course, Asia covers about 40-50% of the market share.
What makes a baking system perfect?
To bake a perfect product, you need a baking system which can give Accuracy, Uniformity, Consistency of Temperature and Air Movement in the Oven. To achieve this, you need a Good Design of the Oven, Correct selection of materials of which oven is made of, a good fabrication of the oven and then a good installation followed by a perfect heat profile suitable for the process. Needless to say, the above needs to be achieved in the most efficient way.
You're in the process of setting up a fully functional test line and lab where your clients will be able to test and experiment with their recipes. Can you tell us what this lab will consist of and explain its advantage for the industry and your clients?
Yes, we are in the process of setting up a test Lab which will be equipped with a 1.2m wide line suitable for Soft Dough, Hard dough products and crackers which will be an industrial scale line with a 40m long Hybrid oven. This can have various advantages to our clients who can see the line in running at this lab, test all equipment's, and even test their own recipes or they can test new recipes on our line before buying.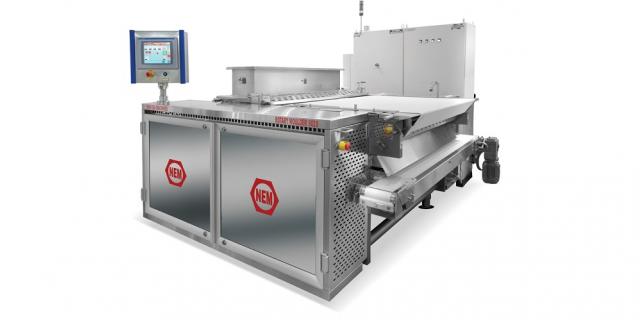 Are you preparing a new product or upgrade to be presented soon?
Yes, we are preparing for new product line which is under design to be launched maybe next year.
Do you plan to expand in the near future?
We are already under expansion right now. The plans are to expand the factory with another 66000 Sq. Ft.
What are your goals for 2017?
Continuous improvement in technology and keep our clients happy and satisfied.
Thank you for your time!