Procys gives you the possibility to dose sponge cake, macaroon, "boudoir" biscuits, savoiardi, pastry dough, madeleines, cake or muffin dough, etc...
A standard system can be adapted to your application, taking into account factors such as: type of dough (viscosity, aeration, temperature, etc.), quantity to be deposed, line capacity, and width of oven.
Procys will study the configurations and characteristics of your production lines and offer a system fully adapted to your needs.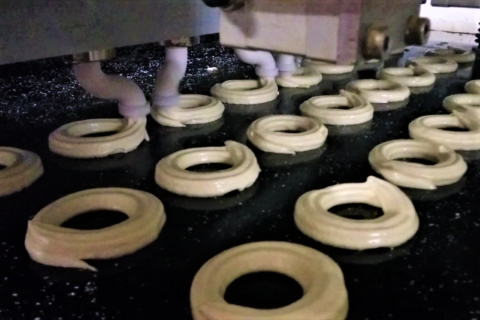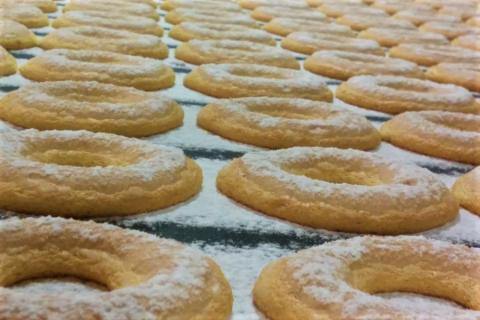 DOSING :
Procys has machines capable of dosing different applications : cream, jam, caramel or marshmallow on a tartlet, sauce, fruit compote, yogurt etc...
We offer you a complete range of machines tailored for your application in terms of filling and capacity. We will discuss with you the best options for your production needs.
Dosing can be carried out continuously with a depositing head following the product throughout the dosing process. We can deposit in single or multiple shots, in layers or using a personalized layout(2D or 3D).