This article describes why product specifications are essential business documents, how they are constructed and populated, and how they are controlled and applied. It also lists some common mistakes made when attempting to create documents.
Finished product specifications are critical documents that every manufacturing business should have in place, regularly review, and maintain. They are central to ensuring product profitability, quality, legality, and food safety.
Successful businesses will have a well-controlled, comprehensive collection of live and archived product specifications that are properly maintained and understood by key employees. Often such documents are incomplete, missing, or outdated. In such cases, businesses are put at risk. Having well-constructed and maintained finished product specifications won't create a great business – but you'll never create a great business without them.
What Is a Finished Product Specification?
Fundamentally, a specification is the documented roadmap of how to produce your finished products consistently, legally, and safely  – from the materials that are consumed, to the processes employed and the standards applied.
Why Do You Need a Product Specification?
Finished specifications are critical in order to :
maximise product quality and consistency – by providing an unequivocal guide to the critical controls, production methods and product quality criteria 
undertake successful process consistency optimisation activities – by defining the target parameters judged to critical for perfect product consistency and quality
ensure business manufacturing continuity in the event of key staff turnover, global sourcing crises, site failure etc.
demonstrate and prove your product and process intellectual property rights and claims
compile manufacturing training documents - alongside Standard Operating Procedures, they define exactly how products should be made and what control limits must be applied
develop and capture your Brand Diamond documentation – which articulates the essence of a Brand or product in terms of tangible (claims, sensory performance, physical attributes) and intangible elements (how it makes consumers feel, perceived value, brand connection)
How Do They Work?
Specifications are normally generated as part of the development of a new product as the gold standard document that captures how the product should be made, packaged, and handled.
Though they may be initiated by a single person, they should be constructed and signed off by a multidisciplinary team with each member taking responsibility and ownership for a different subject area.
Their final sign-off will usually be a key stage in the eventual handover from "development" to "manufacturing". Many businesses operate a 60, 90 or 120 day "specification review" that forms the transition of ownership and responsibility for a product's performance from NPD to the manufacturing team.
Their format should be consistent across all specifications in place across the business; a common framework can be developed and adopted across all products manufactured. Product specifications should have supporting materials specifications (ingredients, packaging, process aids) in place.
They are regularly reviewed and updated – normally annually as a minimum, but also when there are significant changes to processes, methods or materials.
Final documents should remain confidential and controlled due to the sensitive and critical content they contain.
How Do You Build a Specification?
The more time and effort put into building a specification, the greater its value.
Key team members should be identified, with the team typically comprising members from the NPD team (who launched it), the Manufacturing team (who make it), the Quality and Technical team (who control it), the Marketing team (who ask for it), the Specifications team (who look after the final document) and Materials experts (who input into the use of materials).
The initial specification is usually constructed by the person who brings the product to market – normally the lead development technologist working on its launch. It is critical that your business has a process that clearly identifies whose responsibility it is to generate the initial document and the subsequent process owner.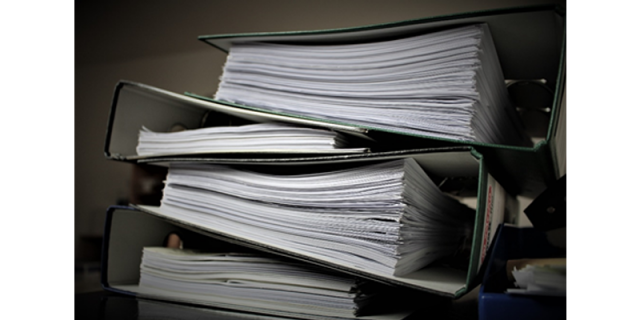 What Should a Specification Contain?
A finished product specification should bring together the following information:
Specification Document Referencing Details
The specification owner e.g. "Joe Bloggs Biscuit Company"
A unique specification number (which should be searchable)
The specification issue date 
The specification version number (with previous versions archived)
Contact details for queries around the specification (normally a central system owner)
Finished Product Information
The product name and SKU coding (searchable)
The description of the product that is used on the front of the pack
A written description of the quality and sensory characteristics of the products should be captured which describes the visual and organoleptic quality of the product e.g. "The biscuit has a light golden colour and a crisp initial bite, half coated with a glossy dark chocolate …"
The date of the product's initial launch
The last specification review date
The names of the development team that launched the product
The location of the production site(s) including co-manufacturers the document relates to
The expected shelf life from date of manufacture under recommended storage conditions (referencing shelf life sensory panel reports)
Recommended storage conditions – temperature, relative humidity (during post-production storage, product distribution and at retailer point of sale)
Finished product weight data – of singles, multipacks
Target product component breakdown e.g. biscuit Xg +/- 1g, filling Yg +/- 1g, chocolate coating Zg +/- 1g
Target product size e.g. length = Xmm+/- 1mm, width=Ymm+/-1mm, height Zmm+/-1mm
Back of pack ingredients declaration (may be different for different markets)
Back of pack nutritional declaration
Back of pack allergen declaration
Back of pack product claims e.g. Free From XYZ, no artificial colours or flavour, suitability for vegetarians, vegans etc
Product microbiological specification – TVC/Enterobacteriaecea, yeasts, moulds, E.Coli, S.Aureus, Salmonella (methods to be referenced)
Finished product key analytical data – colour (top and bottom), moisture, pH (methods to be referenced)
Critical product check details e.g. cross band in-process weight checks, component checks, chocolate temper checks, product size checks, count checks, finished product weight checks, wrapping and packaging integrity checks etc
Product Quality and Visual Standards –

A written description of the quality and sensory characteristics of the products should be captured which describes the visual and organoleptic quality of the product e.g. "The biscuit has a light golden colour and a crisp initial bite, half coated with a glossy dark chocolate …"

Product assessment frequency and method should be documented.

Product assessment classed as :

Red product (Product out of spec; Unacceptable product/immediate action required)

Amber product (Product in spec but requires quality improvement - Acceptable product)

Green product (Product in spec - Good product)

Criteria assessed:
Unwrapped product:  flavour, texture, colour, appearance, size, surface defects, coverage
Wrapped product:  date coding accuracy and clarity, primary sealing, carton integrity
Raw Material Information
Ingredient names and material codes (searchable)
Processing aids used during production
Approved ingredient suppliers (using unique supplier codes – searchable)
Raw material pre-production requirements e.g. sieving or chilling before use
Critical raw material functionality including test results and test methods
Critical raw material microbiological requirements
Product Processing Information
The production process flowchart
Unit process manufacturing details -  ingredient make-up, mixing, depositing, baking (including full oven set-up and profiling), cooling, secondary processing (decorating, coating, chocolate tempering, enrobing and depositing), cooling, wrapping and packaging, palletisation, warehouse storage and despatch
Relevant HACCP information (referencing additional documents) including CCPs
Metal detection details (location, sensitivity, calibration, device details)
Checkweigher details (location, accuracy, rejection limits – underweight, overweight) for each product SKU type
Finished Product Formulation
Product in-process and final composition recipes – at mixing, post bake and pre-packaging stages
Individual component compositions e.g. chocolate or filling recipe ingredients
The packaging process flowchart
Film specification and SKU reference
Tray details
Carton details including finished carton dimensions
Case details including finished case dimensions
Pallet configuration including pallet type, stacking, layering and stretch wrapping
Finished pallet height
Finished pallet weight
Finished pallet labelling including coding details
Details of any extra stickering or overwraps
Relevant supporting documents should be referenced e.g. standard operating procedures, site HACCP documents, cross site allergen controls, microbiological standards, specific handling procedures (e.g. hot weather handling procedures), crisis management or business continuity processes.
How Should a Specification be Signed Off and Controlled?
Final approval and sign-off of the finished document should be completed from the manufacturing site Quality / Technical Manager, the site Manufacturing Manager and the relevant Product Development Manager.
Individual sections from a finalised specification document can be distributed to specific areas of the business – for example, manufacturing sections can be extracted to be included in standard operating procedures. If this occurs, robust document control is essential, with such actions being captured within the master specification document so revisions can be accurately controlled.
Amendments after each review can be captured as addenda which are similarly signed off. Each specification should be treated as be highly confidential, with onward communication and sharing being carefully controlled. Remember, a well-crafted specification not only enables you to make your products but could help your competitors to do the same.
Document version control is critical. All specifications should be dated, formally approved, and referenced.
How Should Specifications Be Stored?
Historically, specifications would have been paper documents stored in physical folders. Most manufacturers will now use a cloud-based system to store their critical business documentation. Not only does this improve edit and version control, it also allows document sharing to be carefully controlled to those that absolutely need the information to perform their role.
Some Common Mistakes When Building Finished Product Specifications
Common pitfalls include:
Specifications are initiated but are never completed – documents must be completed to an agreed framework, within an agreed time of the product's creation.
Specifications are written once but never reviewed – specifications are living documents and must be regularly reviewed, updated, and communicated. Without this, they will quickly become outdated, irrelevant, and ignored.
Specifications are written by one person – one person can't know all the detail around the ingredients, packaging, process, or standards referenced in a specification;  a multi-disciplinary team must input into the document's creation and adoption.
Performance data represents what the author wants, not what the process can achieve – processes must be optimised and should be analysed using Six Sigma process capability tools to develop and document understanding of a plant's true performance capability.
Specifications cannot be easily located, searched, and interrogated – once you've developed a series of documents, they must be able to be easily accessed and reviewed.
Summary
In summary, product specifications are critical in ensuring you can manufacture a consistently great product, that is safe and profitable, throughout the life of your business.
Be sure to subscribe to our newsletter by registering so that you do not miss any of our articles and insights.