Ishida Europe says demand for automation solutions is increasing in Romania and Moldova and throughout Central and Eastern Europe (CEE)
The company, a world leader in weighing and quality control solutions, including multihead weighers, checkweighers, X-ray inspection systems, tray sealers, seal testers and bagmakers, recently announced the creation of two extended sub-regions as part of a wider transformation. Romania and Moldova are an integral part of this setup and Ishida has been present in Bucharest since 2008, combining localised knowledge with fast response sales and service support
"Both during and coming out of the pandemic, shortages of skilled workers and increased input costs have resulted in more and more companies seeking long term solutions through automation and integrated weighing and packaging," said Dinu Stroescu, Ishida Romania's Area Sales Manager.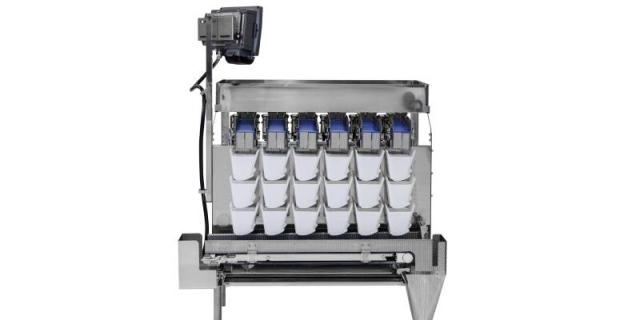 Image 1: Fresh Food Weighter
"Ishida's solutions lead to higher accuracy and increased energy efficiency combined with reduced giveaway and less reliance on labour. Payback in investments is often achieved in less than a year."
"Another development driving growth is the popularity of ready meals and other convenience foods in a variety of sectors including meat, poultry and plant-based alternatives, snacks, frozen foods, dairy, and salads. The wide range of equipment offered by Ishida means we can help customers of all sizes, from the supply of individual models to the design and installation of bespoke lines through our experienced project division."
Ishida continues to invest to provide high levels of support for its customers in the CEE region. Most recently, this has seen the opening of Ishida Poland and the establishment of its Centre of Excellence in Prague in the Czech Republic, which provides the benefits of dedicated training programmes and localised repair, demonstration and testing facilities for all customers.