More than 60 leading industry executives, independent consultants, and other biscuit experts attended the 1st Biscuit People Conference held on 26-27 April 2018 in the hotel Eden, Rovinj, Croatia.
The conference was organized by biscuit people platform with the goal to gather biscuit industry leaders from all around the world to explore and exchange knowledge, experience, and industry innovations. It was opened by Marijo Lijić, CEO of biscuit people, who explained the journey of biscuit people platform and its plans for the future. He pointed out that digital reflection provided so far benefits to many industry members, but we wanted to take it one step further by creating an offline event that will be useful to the biscuit industry.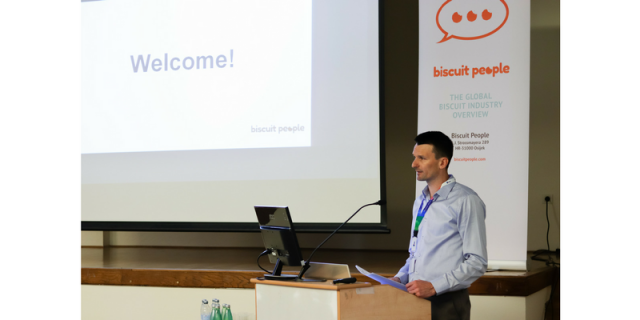 During 2 days of the conference, we had the chance to hear 12 speakers who were talking about important issues in the biscuit industry from different aspects. They were talking about ingredients, baking, packaging, industry global trends and EU regulations, among other topics. One of the topics that gained the most interest was acrylamide mitigation in biscuits, crackers, and wafers.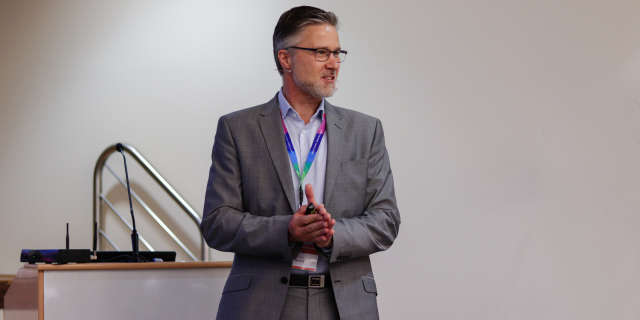 Having all the top industry experts at one place gave attendees unique opportunity to ask questions, debate current industry issues and participate in the roundtable discussion. The most active attendees even had a chance to win five publications provided by the conference sponsor.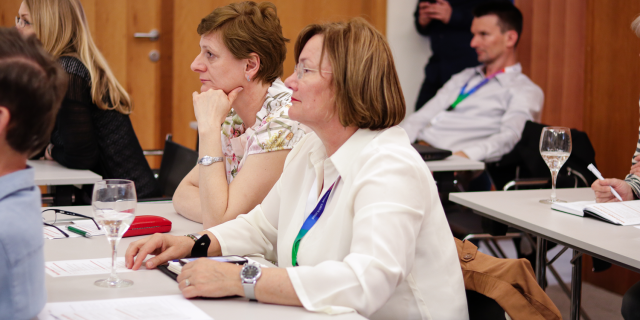 The conference organizers gratefully acknowledge the generous support provided by a large number of sponsors who helped them make the conference possible. They are Osijek-Baranja county, Croatian Chamber of Economy, Steinhaus, Vincinni, New Era Machines, Elsevier, Sternezym, DSM and Bosch Packaging who supported the conference as a gold sponsor.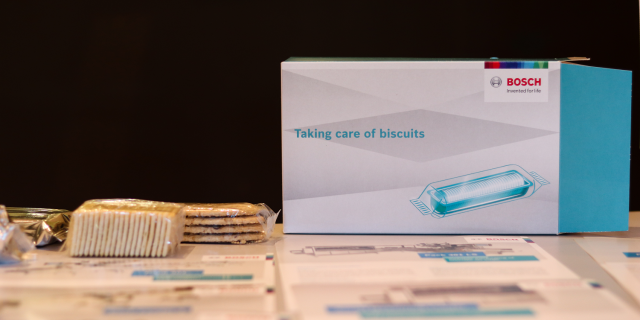 Apart from the lectures, attendees had the chance to network and relax during a Rovinj sightseeing, dinner in local restaurant Kantinon and boat ride to St. Andrew Island (Red Island). For some of them, this was a first time to reach the island by boat :)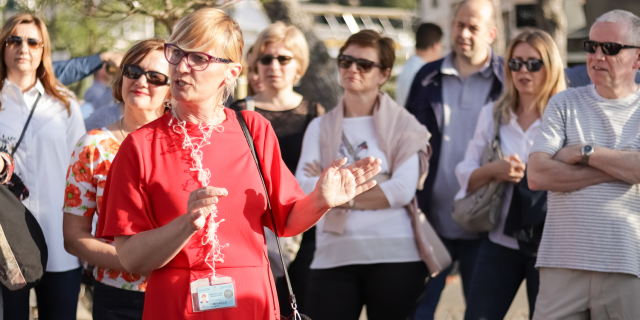 We are thankful to all the participants and sponsors who made this event successful. The event proved itself to be needed and useful to the biscuit industry, and as a great way to exchange and discuss problems, ideas, and solutions. We will organize this event again next year, and we hope to see you then.
biscuit people team
---
Testimonials
"A huge round of applause to Marijo and the amazing team at Biscuit People for having such a lively and rewarding event! I am thrilled to be part of such a vivid, vibrant and professional community!" - Nicoleta Florescu
"Once again, I would like to congratulate Biscuit people team for the launch and organization of the Biscuit people conference in Croatia. I think this conference was necessary to all industry members, regardless of other congresses in the market." - Darinka Andrašek, Kraš Plc
"We had a fantastic time in Rovinj. The conference was excellent and the activities that you organised were fantastic. We will definitely be attending next year." - Jack Proctor, Nimbus Foods Ltd
---
Photo: Emina Vujnovac