Biscuit People Conference 2022 gathered many biscuit manufacturers, ingredient suppliers, consultants, and equipment experts. From 25th to the 28th of October we exchanged and expanded our knowledge but also experienced the magnificence of Dubrovnik
Biscuit People Conference program in general:
The conference took place at the Sheraton Dubrovnik Riviera Hotel. The first day of the conference was the pre-registration day, and after that, we organized a welcome drink for all the participants. For most of our guests, there was a long day of traveling behind them so we wanted to accommodate them first and let them connect before the conference started.
The second day, October 26th, was reserved for the biscuit manufacturers. Eight biscuit manufacturers presented their topics in the morning after registrations and after the opening speech. We took a coffee break and, of course, a lunch break during this time.
On the third day of the conference, but on the second day of the speakers' presentations, we had two categories of topics. Ingredient suppliers and manufacturers discussed the latest innovations in one conference hall, while equipment manufacturers and specialists discussed the latest advances in the other.
During the second and third day, it's not only that we worked but we also explored all the beauties of Dubrovnik.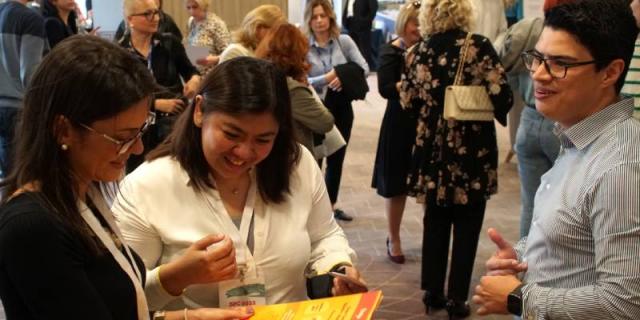 We were delighted to welcome experts from 13 countries:
Austria
Belgium
Bosnia and Herzegovina
Brazil
Croatia
Denmark
France
Germany
Greece
Hungary
India
Ireland
Italy
Kosovo
Malta
Netherlands
Nigeria
North Macedonia
Pakistan
Philippines
Poland
Portugal
Romania
Serbia
Slovenia
South Africa
Spain
Switzerland
United Kingdom
USA
Uzbekistan
Speakers, presentations, and topics
As we already mentioned, we had split topics in some of the categories over two days of presentations. So, on the first day, biscuit manufacturers presented their topics. Let's see what they talked about at this year's conference.
Our first speaker at the conference was our keynote speaker Denis Treacy from the United Kingdom. Denis Treacy is well known throughout the Food Industry as an engaging, driven & decisive Executive Leader with 40 years of FMCG industry experience, the first 10 years in scientific roles, and the last 30 years at Management, Leadership, Executive Chief Officer & President Level.
In his lecture, we had an opportunity to learn how to manufacture biscuits with zero defects which is extremely important for all biscuit manufacturers.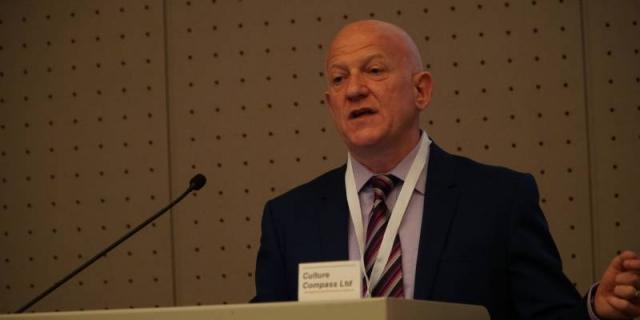 2. Aliette Verel, Former Principal Scientist in Mondelez
4 Major Structural Components to Make All Type of Biscuits - Download Presentation
We were honored to listen to a lecture from a cereal and cereal product consultant after 41 years of experience in R&D teams management in Cereals Research and Development applied to baked cereal products: bread, biscuits, cookies, and pastries, in international companies (Danone, Kraft Foods, Mondelez).
Aliette talked about four major structural components - wheat, fat, sugar, and water- and how they impact all cereal products differently.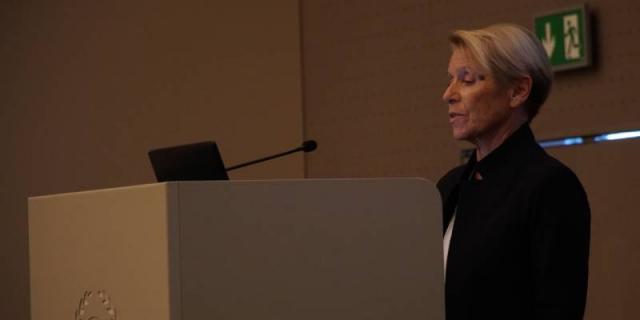 Jose has been working with biscuits and cereal snacks for almost 18 years, in companies like Nestlé, Mondelez and Kellogg`s. He started his career in manufacturing, then research and development for raw materials, food and processing.
He overviewed current cream filling manufacturing possibilities, common issues, and recipe flexibility vs. process limitations; capper vs. RSM; scraped surface heat exchanger (SSHE) crystallization vs. standard mix with shortening and explained how to evaluate performance when changing fats, and other aspects.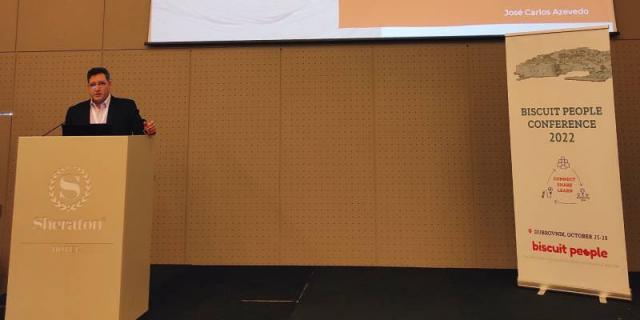 4. Anna Bednarek, The Bahlsen Family
Making Best Biscuits – Main Challenges & Troubleshooting In Biscuits Manufacturing - Download Presentation
In her presentation, Anna, the R&D product development manager, covered every aspect of biscuit production, including potential disruptions and how to handle technological issues brought on by various raw materials and process requirements. She gave us an insight into possible challenges that could show up at practically every stage of the production process and are connected with quality requirements or technology.
The Bahlsen Family stands for high quality products and standards which makes it crucial to build and share knowledge on processes and how to deal with challenges associated with them.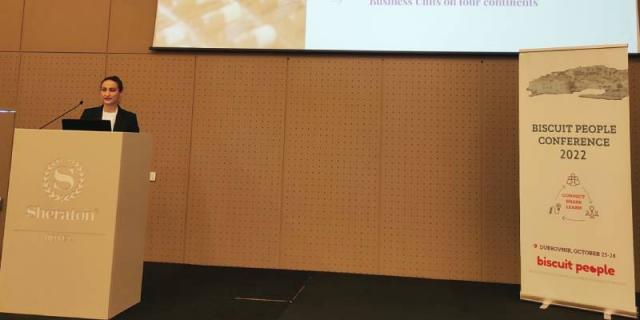 Berislav joined NielsenIQ in 2015 and for the past seven years has been a part of various commercial and consultative roles in NIQ Adriatics. Today he is responsible for a significant portfolio of both local and international clients, helping them optimize their business activities, through intelligent business solutions based on Retail Measurement Services.
Through his lecture, he walked us through the inflation and how it affects each market differently and also gave us an insight of how it affects the biscuit industry.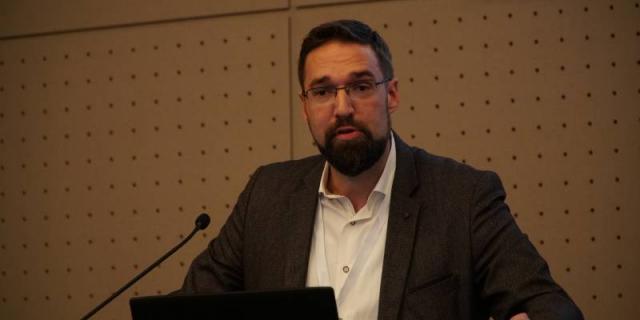 6. Angeliki Petsa, Unismack SA
The "art" of developing and producing nutritionally rewarding, allergen free snack crackers - Download Presentation
She has been a member of the strategic leadership team at Unismack since 2014, initially involved in the commercial growth of key export markets (Europe, Australia, South Africa) and nowadays overseeing all aspects of customer services and excellence; this involves anything from food safety and quality standards to operational support of existing and new commercial partnerships for ensuring a positive customer experience.
Angeliki talked about the "art" of developing and producing nutritionally rewarding, allergen free snack crackers.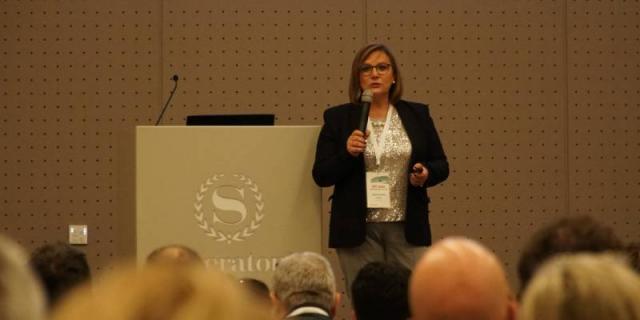 With more than 16 years of experience in the food industry, Rafael Fernandes is Head of R&D at Cerealto Siro Foods, a global company in the agri-food sector that is dedicated to the development and manufacture of cereal derivative products for retail and food brand companies. It takes years of learning and developing yourself to be successful in any field, but at this year's conference, Rafael explained to us what it takes to succeed as an NPD.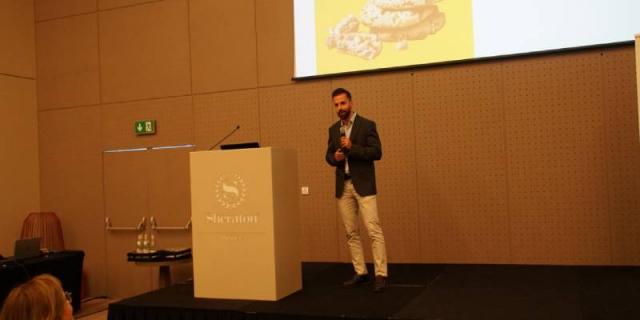 Trajche's presentation detailed the way in which a customized procedure for sensory analysis was developed and implemented at the Innovation Development Center Vincinni founded by Makprogress Ltd.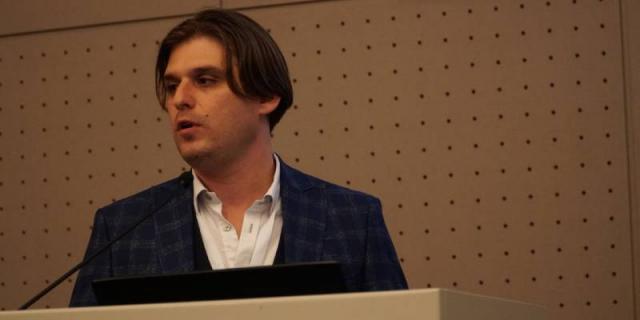 After the first day, we gathered in the evening and went to Konavoski dvori for a traditional dinner. Everyone enjoyed a delicious dinner and local wines.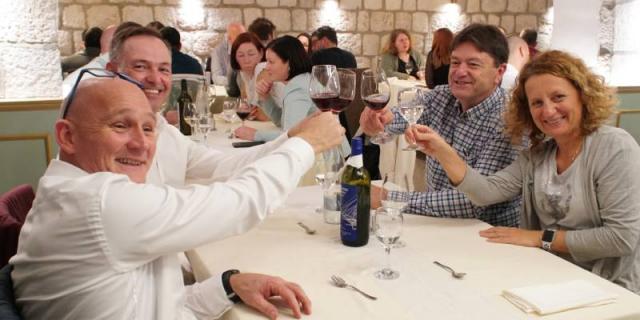 On the second day, two groups presented at the same time in two conference halls, giving everyone the option to select the venue they preferred. Ingredient suppliers or manufacturers presented their topics in one group, and equipment suppliers and manufacturers in the other.
Let's start by reviewing what we've learned about ingredients.
In 2004, Isabel obtained a doctoral degree in Applied Biological Sciences. She has more than 18 years of work experience in the food industry. She started her career as R&D Manager Patisserie Mixes, followed by R&D Manager Nutrition, both at Puratos (Belgium). Since January 2013, Isabel is working as a Customer Technical Support Manager within the BENEO-Technology Center at BENEO in Belgium.
Dr. Trogh thoroughly explained the improvement of the nutritional & technical properties of biscuits.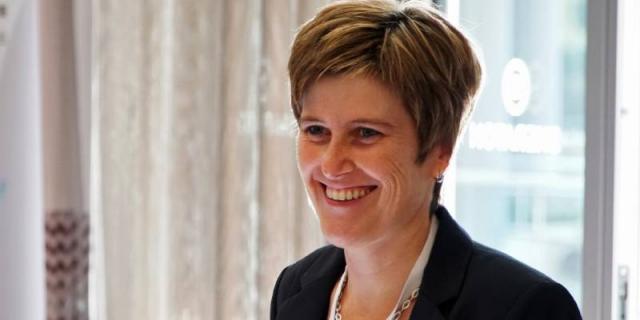 Pedro Díaz has been working on the development of sweetening ingredients from sugar for more than half his life. Currently, the lines of research that are being followed are very focused on the Clean Label, 100% natural and reduced in calories substitution of common sugars and this is where Pedro is making great progress thanks to the range of Fosvitae® fibers and other ingredients such as 100% Natural fruit extracts focused on giving added and differential value to cookies and other sweet products.
His lecture was about the most common customer demand - sugar reduction or 0% sugar and clean labels. He showed us how sugars can be replaced with polyols or with fibers.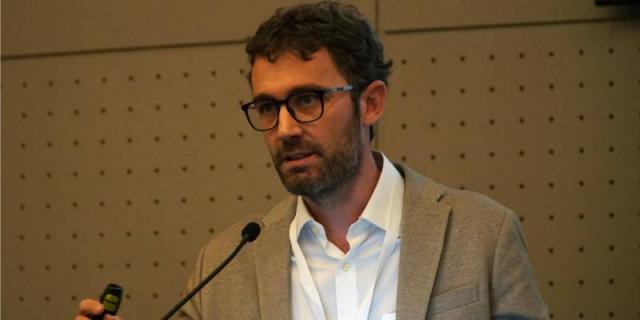 3. Marta Ferluga and Jamie Blake, Synergy Flavours
Reformulating bakery products with innovative solutions to address consumer needs - Download Presentation
Marta's current role is top-notes and Dairy flavours application technologist in the R&D bakery and sweets products department for Synergy. As a technologist, she has experience with finding the best solutions in the applications in order to satisfy market demand, as well as growing new trends and developing innovative proposals.
She and her colleague Jamie presented their solutions for bakery applications through the reformulation of the recipe using their innovative solutions and shared an insight into their approach, flavor technology, the challenges faced with reformulation, and their results through case studies.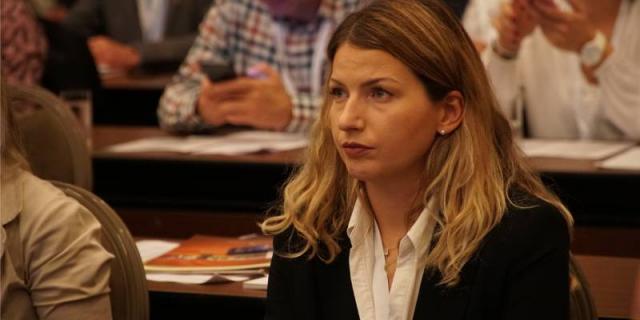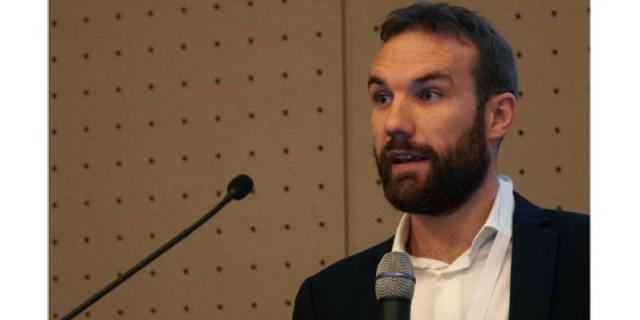 4. Gwen Gould, Tirlán
"Who's eating your lunch?" What consumers want and what we can learn from competing categories - Download Presentation
Gwen Gould is Senior Marketing Manager, Dairy Ingredients at Tirlán. Gwen is passionate about consumers and understanding what drives them which led her to a career in Marketing and Innovation. As part of the Tirlán team, Gwen is bringing the consumer and customer voice to the fore of all B2B activities, supporting manufacturers overcome their consumer challenges.
What consumers want and what we can learn from competing categories was the topic of her interesting presentation.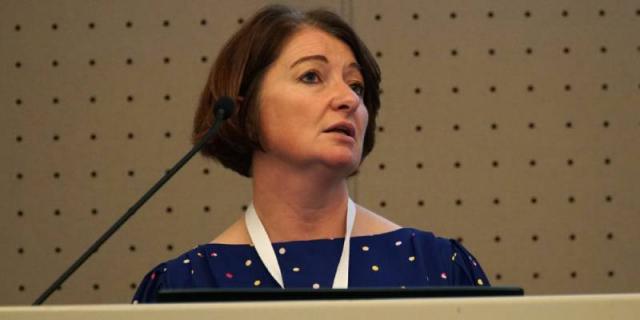 5. Andreea Bonis and Matthew May, Kerry
Sustainable Nutrition and its Implications in Bakery - Download Presentation
Andreea is a marketing manager of Kerry and Matthew is a trained baker with 30+ years of experience in the baking industry. At this year's conference, they focused on sustainable nutrition and how it has reached a tipping point, even before the onset of the pandemic. The climate emergency is irrefutable, and world economies have long prioritized the need for action on an economic, industrial, social, and individual level. Consumer exposure to brands carrying a sustainable nutrition positioning and environmentally friendly products has consistently increased over the past several years.
And lastly, let's see what happened in the other conference hall where equipment was the main topic.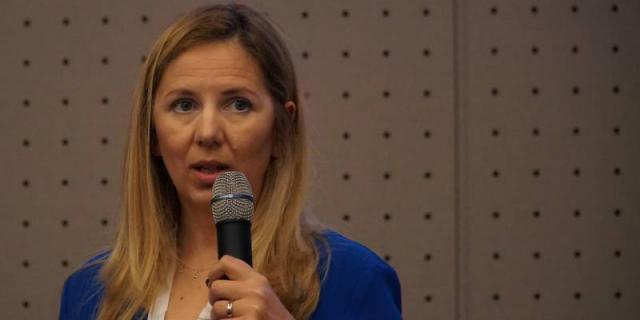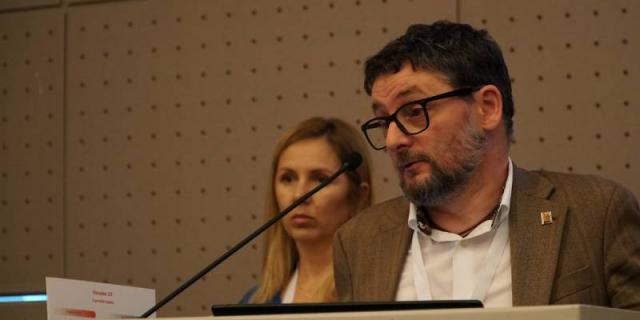 Joe has extensive experience in the bakery machinery industry both from an equipment, and a process perspective. As a Project Manager and a Sales Manager, Joe has worked to design, plan, and implement biscuit production equipment and processes.
He joined us at the Biscuit People Conference in 2021, and this year he returned to present key areas that affect an oven's sustainability as well as recommendations to potentially improve the sustainability of biscuit manufacturers' ovens.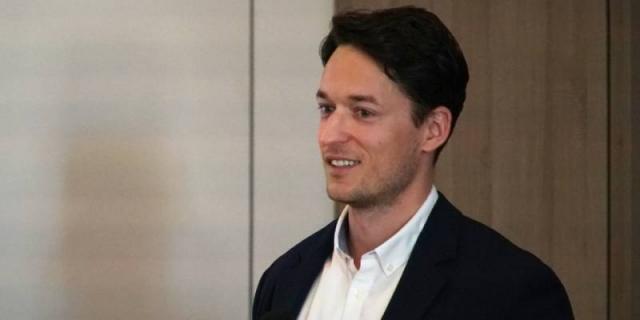 Unfortunately, Roberto Spatolisano couldn't join us this year so his colleague Alberto presented instead. His lecture was about leading-edge technologies from handling, primary and secondary packaging up to end-of-line solutions to satisfy any packaging configuration demand.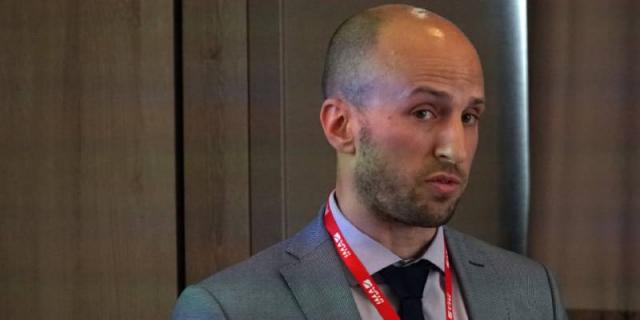 Packaging industry is under pressure of environment preservation, plastic conversion, food waste, safety of consumers, prices of raw materials, more sensitive products. How to organize the pilot to move forward to get commitments within the factory's members and the supply chain to achieve these goals of cost savings, efficiency of production, satisfaction of customers, risk reduction? How to manage packaging control and hermiticity check with such a context and so many complex dimensions?
This is just a part of a lecture given by Sup'Meca Paris graduated engineer who he has designed innovative instrumentation for packaging process control, with close to 30 years of expertise in hermeticity of packages with or without modified atmosphere processed, and achieved many realizations in confectionery and biscuit industry sector. If you want to see the whole presentation - click and download.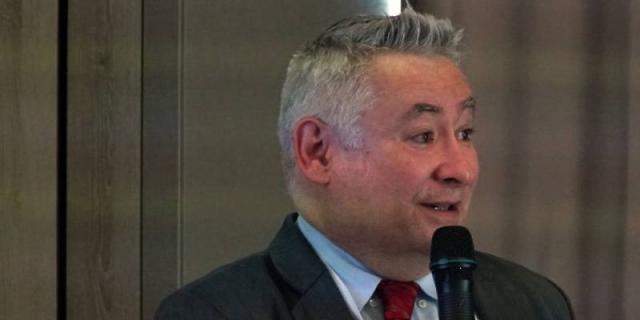 4. Andreas Schildknecht, Syntegon Packaging Systems AG
Let's talk about automation
How biscuit manufactures can lift their production to the next level - Download Presentation
Since 2019, Andreas Schildknecht is global product manager for Syntegon's newly launched RPP – robotic pick and place platform. In this capacity, he is responsible for the company's global robotic strategy and product rollout.
Automation is Andreas's field of interest so this year he talked about how automation in packaging is a fast growing trend. This is where pick and place robots excel. Robots will help you as biscuit manufacturers to reach your production targets at high efficiency and quality levels. Whether you are automating your product handling to feed a single machine or automating a complete line – a partner with system integration competence and industry expertise makes the process easier for you.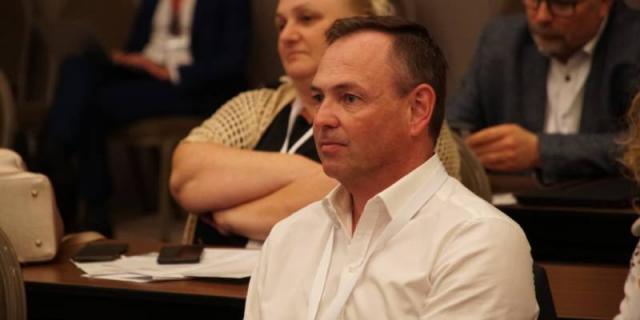 5. Igor Riccardi, CEPI
The dosing of materials: customization, automatization and circularity - Download Presentation
Igor Riccardi came from Italy to present us the method CEPI developed through three decades of experience in designing dosing systems that match a thorough analysis of each food manufacturer's materials, processes, site, environment, and consumptions. The discussion touched on all related issues such as automation and material tracking, research and food technology processes, and turnkey.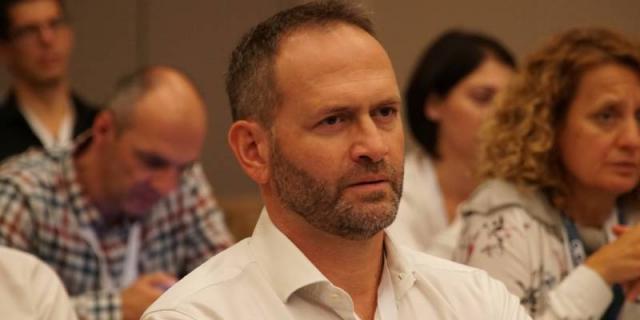 Three best-rated speakers at the BPC:
1st day: Denis Treacy, Culture Compass

2nd day ingredients track: Andreea Bonis & Matthew May, Kerry

2nd day equipment track: Joe Pocevicius, Reading Bakery Systems
Three best-rated topics at the BPC:
Oven Sustainability in Biscuit Baking
Sustainable Nutrition and its Implications in Bakery
Biscuit Cream Filling Technology
Conference sponsors
Reading Bakery Systems

Tirlán

FLX Flexible Packaging HUB

Zukán

Syntegon Packaging Systems AG

Anéolia

BENEO

CEPI

Synergy Flavours

Kerry

SternEnzym

Ammeraal Beltech

Errebi

Baker Perkins

GEA
Bringing together work and pleasure in one occasion: exploring Dubrovnik
After we finished all of our work on the second day of the presentations, we went sightseeing with our tour guides. We split into three buses, went for a walk, and finished our Dubrovnik tour at Banjole Beach, where we ate some delicious seafood and enjoyed our night.
Firstly, we arrived just in time to see a beautiful sunset in front of the Old City Walls. After a brief introduction to Dubrovnik's history, we started exploring the city's walls while listening to some of the countless stories hidden beneath the name of Dubrovnik.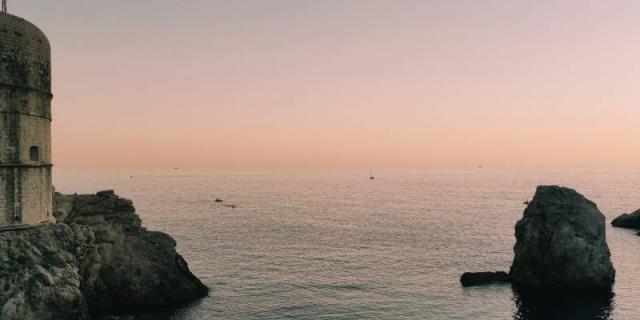 We went through the "Pile Gate" to enter the Old Town. As soon as we entered this gate, we were on the Stradun, Dubrovnik's main street. The 300-meter-long pedestrian street connects the "Ploče Gate" on the eastern end to the western entrance known as the "Pile Gate." Both ends are also marked by 15th-century fountains (the so-called Large Onofrio's Fountain in the west and the Small Onofrio's Fountain in the east) and bell towers (the Dubrovnik Bell Tower to the east end and the bell tower attached to the Franciscan monastery to the west).
While walking, we stopped to see The Rector's Palace, a palace in Dubrovnik that served as the seat of the Rector of the Republic of Ragusa between the 14th and 18th centuries.
St Blaise's Church was our final stop before some free time and dinner. Saint Blaise, identified by medieval Slavs with the pagan god Veles, is the patron saint of the city of Dubrovnik and formerly the protector of the independent Republic of Ragusa.
The purpose of the Biscuit People Conference is networking, learning, and sharing!
We sincerely hope you enjoyed your time in Croatia and discovered something new. We are grateful to all of the participants and sponsors without whom this conference wouldn't be possible. To everyone who was unable to attend BPC this year, we hope to see you next year!
Biscuit People Team