After several postponements due to corona, the third

Biscuit People Conference took place from 15th to 18th of September, this time in Umag in northwest Croatia. 50 biscuit, cracker, wafer manufacturers, their suppliers, and consultants from Europe accepted our invitation
Four days of pure enjoyment on the beautiful Croatian coast accompanied by innovative presentations where everyone, regardless of the exact job description in the biscuit industry, learned something new that they will apply in new business successes.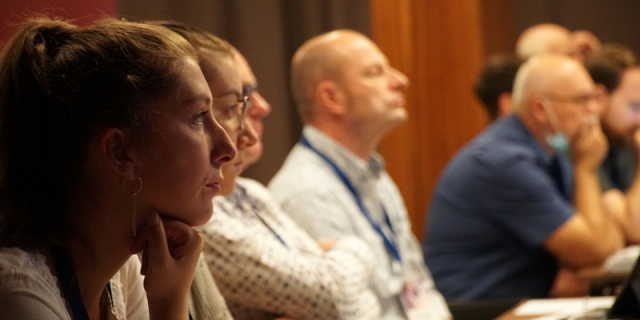 To begin with, it is important to point out the fact that this is one of the first face-to-face events during a pandemic and we are very grateful that we had an opportunity to hold a conference. We also had the honor that in Umag, in the hotel Melia Coral where the conference took place, we welcomed ten speakers and 50 delegates who are leading industry executives, independent consultants, and biscuit experts in general.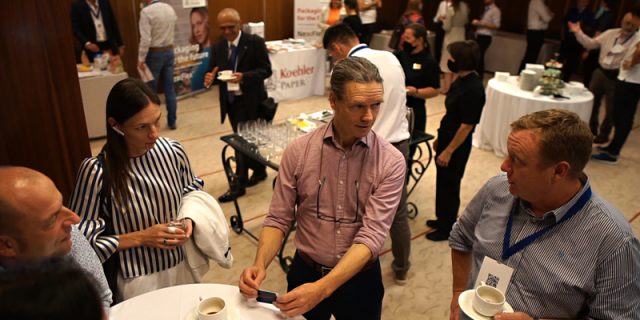 Biscuit People Conference program in general:
The first day at the conference was reserved for pre-registrations and after that, we organized the welcome drink for all participants. We wanted to accommodate our guests first, especially after a long day of traveling.
September 16th, the second day, started with registrations and a grand opening in the morning, after which all of the participants were fresh and ready to learn and explore. During the second day, to be exact, the first day of speakers' presentations we heard five speakers talking about five topics you will hear about in the next paragraph of this article.
Also, during the second and third day we didn't only work - we also had time to explore Istra in general so we went sightseeing.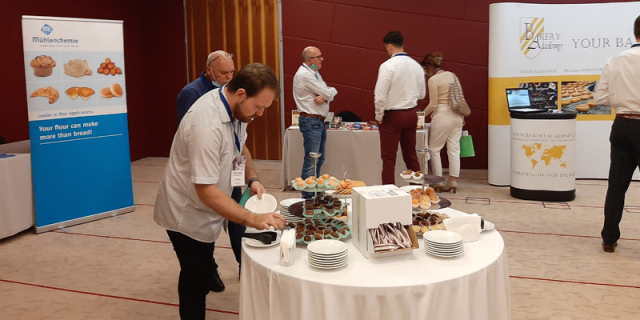 We had a blast welcoming experts from 10 countries:
Croatia

Germany

The Netherlands

United Kingdom
Italy
Greece
Serbia
Czech Republic
Switzerland
Bosnia and Herzegovina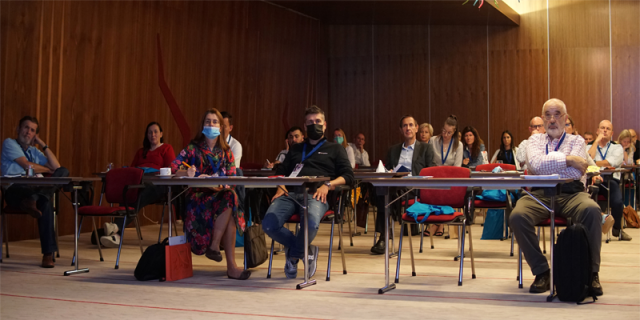 Speakers, presentations, and topics
Our first speaker at the conference was Jacob Van Kogelenberg from Switzerland who is an independent consultant and speaker in JKConsult, and he has more than 40 years of experience in packaging.
In a detailed presentation, he explained how can we cost reduction in production and he measured all of the components by OEE. Also, he explained how can you improve the performance of the production line and increase the output without changes in the ingredients or packaging material. If you are interested in this or any other topic from our conference, you can download presentations, you just need to sign up on our website.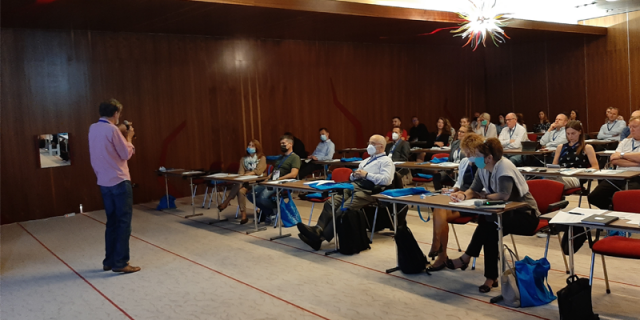 We all know that biscuit packaging is the last but not the least step in manufacturing the perfect product so the importance of educating and innovating about the packaging theme is always, we could say, ''a must''.
IMA FLX HUB – The one-stop supplier for flexible packaging
In his presentation, Roberto Spatolisano from Italy, who has more than 15 years of experience as a specialist in bakery and biscuits packaging equipment, explained everything about a big innovation: IMA Flexible Packaging Hub. It is the one-stop supplier for flexible packaging. The new IMA FLEXIBLE PACKAGING HUB is where the production of all machines in the flexible packaging chain converges.
For almost every type of biscuit, he explained project key requirements, unique selling proposition, and a product solution.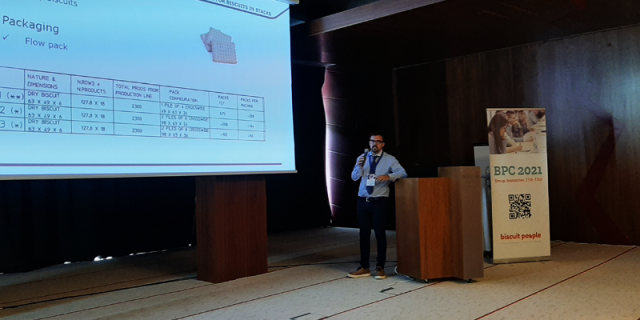 Our Scientific Director, Lutz Popper had been asked to make a presentation in which he explained various aspects of the use of enzymes in wafer production.
He discussed the effects of proteases, xylanases, and amylases on different viscosity measurement methods, as well as the importance of enzymes for wafer quality and economy.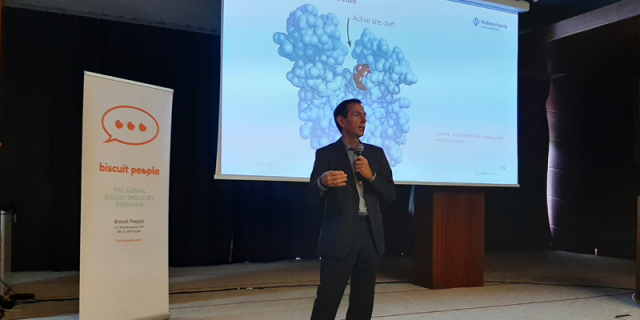 Since 2008. to present Marinela is working as a technologist in the R&D department in biscuits and wafers factory Koestlin d.d. In her presentation at the conference, Marinela talked about new chocolate and vanilla-flavored wafer products' sensory consumers' preferences and she presented methods and results of a survey about consumer preferences and acceptance.
For example, All four populations listed quality as "extremely important" when selecting products regardless of gender or population, consumers preferred the new products.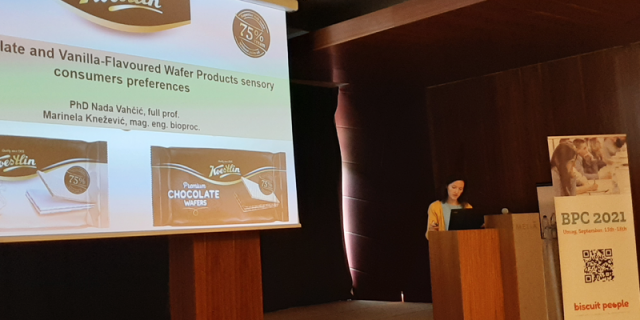 5. Joe Pocevicius:
Oven technology for baking biscuits and cookies
Joe Pocevicius, Sales Manager for EU, UK, CIS, Turkey, presented everything about the work of Reading Bakery Systems, a Markel Food Group Company.
Also, Joe's presentation brought together all about oven engineering and design and our speaker compared ovens for biscuit production.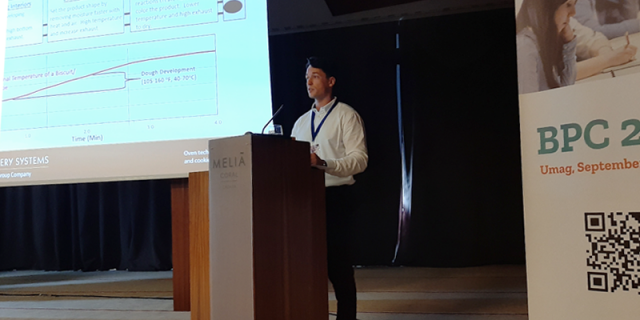 6. Melinda Bonamour
Paper - a Sustainable and Recycable Packaging Solution - Download Presentation
In Melinda's lecture, we had an opportunity to learn why are there still no alternatives to plastic packaging" – well, there are : the paper specifications by Koehler Paper !
Melinda Bonamour has been working in the packaging industry for over 20 years.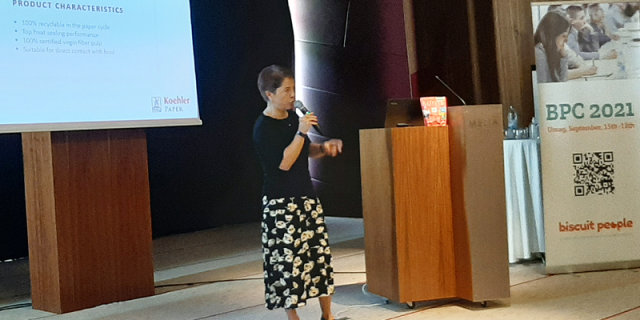 7. Marcello Orioli
Bulk packaging of biscuits, wafers and crackers: technologies to minimise breakages and to use sustainable materials

This report describes the technologies developed by ICA SpA's for bulk packaging of biscuits, wafers and crackers and how they can effectively minimise product breakage. It also illustrates how the same machines can use recyclable materials: particularly kraft paper without pre-applied glue but also paper with glue strips and single-material plastic.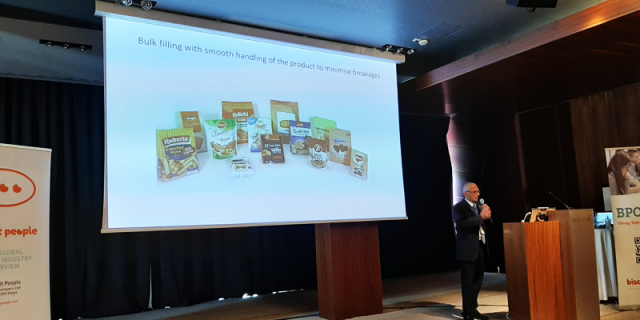 8. Jos Vast
Tackling trends in product formulations - Examples of sugar reduction, fiber enrichment, protein enrichment - Download Presentation
Jos Vast, founder and managing partner of Bakery Academy from the Netherlands, taught about a very important topic that is even presented as a consumers' trend: sugar reduction and protein enrichment.
Since consumers' are looking for those types of products, Jos during his presentation in detail explained about sugar replacement importance and replacement options, also about protein and fiber functionalities and examples.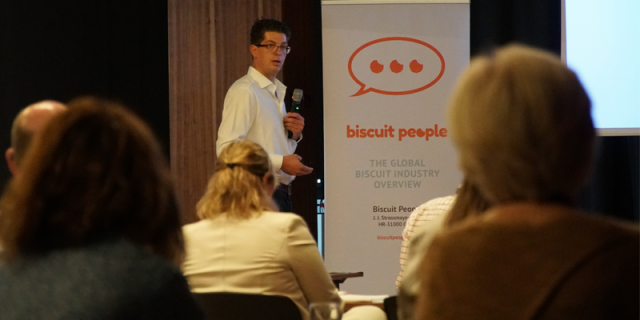 Our speaker Dave Welch from the UK enriched our participants with knowledge of rotary molders:
basic principles

good product quality

adjustments

design considerations.
Enrich your own knowlege and take a look at the presentation in case you missed it at the conference.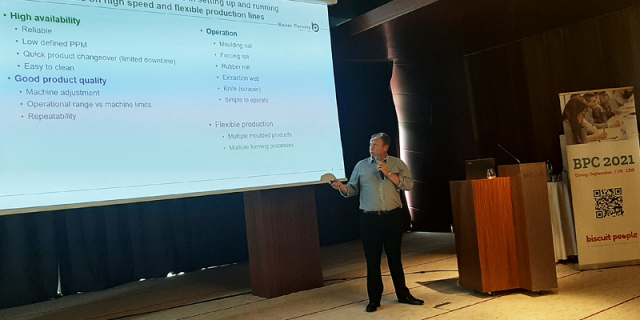 Our last but not the least speaker at the conference was a leading expert from Italy, with 40 years of experience in the biscuit industry, specialized in flour topic.
Flour's time to shine in biscuits started in 2020., and until today this trend is accepted more and more every day.
It is not that easy to pick the best flour for our biscuits, especially when there are so many different types of flour at the market today.
Alfredo H. Pimper explained methods for buying flour and in his presentation made 10 interesting tasks for a sustainability project. Moreover, if you want to see an interesting example of ''How would six blind men explain an elephant'' don't miss his presentation!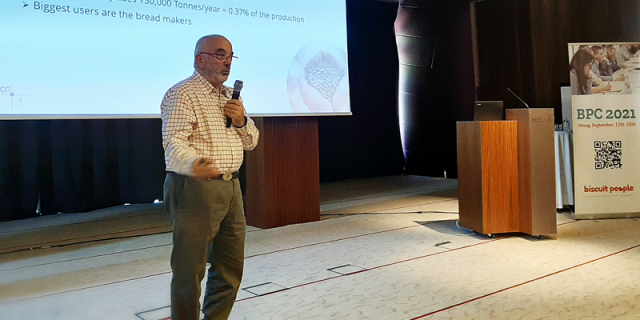 Three best-rated speakers at the BPC:
Jacob Van Kogelenberg

Lutz Popper

Joe Pocevicius
Three best-rated topics at the BPC:
Packaging and OEE

Biscuits and Crackers deserve a tailored packaging

Considerations for the Use of Enzymes in Wafer Production
Conference sponsors
Synergy Inspiring Taste

Baker Perkins

Kerry

Muhlenchiemie

Bakery Academy

Reading Bakery Systems

Koehler Paper

FLX Flexible Packaging HUB

ICA

Brandbender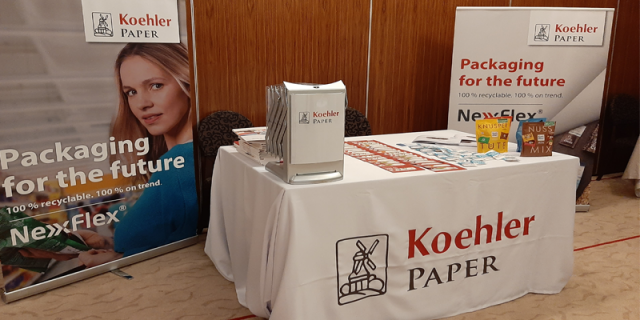 Work and pleasure combined in one event: Exploring Istria
During the second and third day of the conference, we didn't miss a chance to take a break from work and lectures and we went sightseeing to Motovun. Istria is truly a magical part of the special Croatian coast that delights tourists from all over the world, and we as hosts did not want to miss the opportunity for our dear participants to feel the beauty of Istria, especially those who are here for the first time.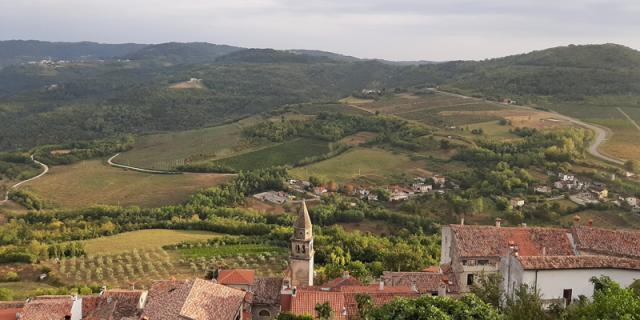 The first sightseeing break was in Motovun where we traveled to a distant and interesting past where we could hear legends about Giants, stories about the rich history, how truffles were discovered, and what a lion with an open and a closed book that still guards in Motovun means.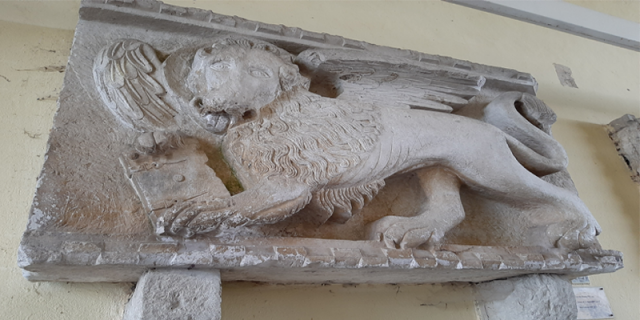 Sightseeing Poreč
Poreč is a town near Umag, in the heart of the western coast of Istria special for its history, culture, entertainment, and beautiful beaches.
We went to see Euphrasian Basilica: A Mosaic of Untold Stories. The Euphrasian Basilica is one of the most extraordinary safeguarded early Christian designs and has a place with the main authentic landmarks on the planet, which is the reason in 1997 it was engraved on the UNESCO World Heritage List.
Also, we have to admit that the whole old town of Poreč was breathtaking.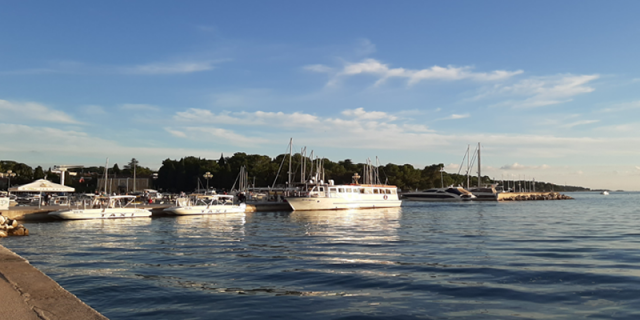 Biscuit People conference in Umag: A place of innovation, networking and learning with the world's leading leaders in the biscuit industry!
We are very thankful to all the participants and sponsors, we truly hope that you had a great time in Croatia and learned something new. To all of you who unfortunately missed BPC this year, see you next year!
Biscuit People Team