More than 90 professionals involved in the biscuit industry attended the 2nd Biscuit People Conference that took place between April 3 and 6 in Pula, Croatia.
This year, we welcomed more than 90 professionals involved in the biscuit industry from all over the world. The conference lasted 4 days, with the first day reserved for the welcome drink to all participants. The second day started with a welcome speech by the organizer, which included updates on the platform's growth since the last conference in April 2018, namely the development of TechTalks in partnership with ipco and the new subscription business model. It was emphasized that these implementations are made with the purpose of promoting products on the international market and connecting the industry members through technical solutions.
During the second and the third day, we heard 15 speakers delivering presentations on different areas of their expertise, including biscuit production, ingredient supply, consulting, equipment production and supply.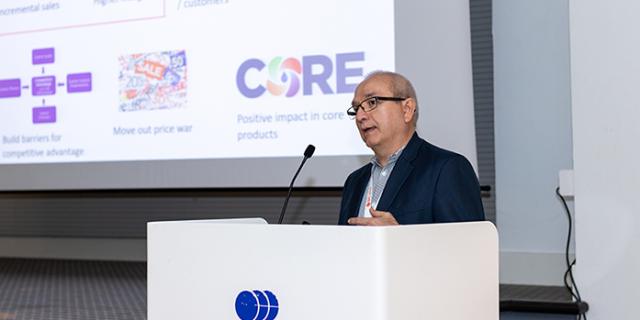 Photo: Roberto Manuel Pineda Tamez
At the beginning with the words of welcome, attendees were addressed by Marijo Lijić, CEO of Biscuit People. Keynote speaker of the BP 2019 Conference was Roberto Manuel Pineda Tamez (Biscuit and Crackers Consultant, Mexico). He spoke about Managing and structuring R&D and PD areas to support Innovation process. He pointed out that all companies tend to have the same or similar kind of strategies, but what makes the difference is the kind of talent each company gets and how they organize and manage the talent to innovate. Additionally, he told us which food trends could influence biscuit and snack business in 2019, among which are plant-based products and single-serve plastic packaging ban.
The lectures during the conference covered themes:
EU Regulations impacting cereal/cereal products
Raw material quality and process parameters (experiential)
Checking in crackers
Preservation of product: Methodology for the leak measurement and integrity control in order to optimize breathability of packages
Selection and Evaluation of Rice Flours for Gluten-Free Cookies
Are you ready for the future
Alternatives in ingredients to meet a clean label
Oil and fat solutions for cookies and biscuits
Protein Enrichment in Biscuits
Nutritional improvement driven by consumer's needs in fine bakery
The influence of biscuit market trends on development and innovation in the packaging industry
How the manufacture of biscuits moulds and cutters in terms of innovation have been affected by customers' needs and trends
Designing and building biscuit, cookie and cracker baking ovens
Tunnel oven belt issues

We invite you to watch the video in which you can see a part of the atmosphere of this year's conference.
Attendees had the chance to network, share experience and relax during a Pula and National Park Brijuni sightseeing. We are thankful to all the participants and sponsors. Conferences are a great way to be inspired by fresh ideas so we hope to see you next year.
Biscuit People Team