Where did we leave off?
Oh yes, in one of our earlier posts we said for us the excitement for Christmas begins many months earlier …. it's the same when we are involved by our customers in projects for limited-edition biscuits linked to important events — such as Olympic games, Football World cup, Lunar New Year celebrations, anniversaries and even important TV series or Film's debuts — for us it's like to have a ringside seat to the launch of the product on the market.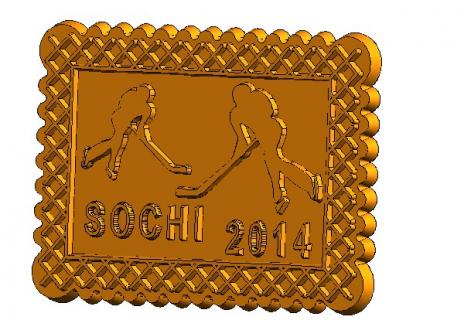 In these cases, usually the biggest challenge is represented from the depiction of the ideas of our customer into something easily recognizable and aesthetically pleasing on the biscuit, at the same time taking into account the type of dough used, so as to avoid any problem of release from the mould and prevent also any potential distortions during baking and breakages during following phases.
In many cases the limited-edition biscuits are based on an existing product that is the benchmark product of the brand and the initial phase of these projects generally consists in analyzing how to keep up the main features of the reference product in the new biscuit that celebrates the event.
In order to understand if the new shape reflects the anticipation of the customer, our technical department prepares some proposals, which conjugate the technical feasibility with the final design of the product the customer would like to obtain.
Later, to help our customer in choosing the right solution, we prepare a perspective view of the new biscuit or a flat cast sample mould to make some trials by hand. After that, based on these preliminary tests, it is possible to adjust the drawing and then move on to tests with trial rings on the production line, to really check if the final results meet the expectations of the customer.
Once the biscuit shape is approved, the final mould is finally put in production and the product will be launched soon on the market.
In the light of the fact that the path from conception to realization of the limited-edition biscuits consist of many steps, these projects always begin long before the products are put on the market and they usually follow a definite road map.
Thanks to the experience gained over the years realizing this kind of projects for some of the largest biscuits manufacturers, we are able to advise the customers in all various stages, assisting them and proposing the right solutions to achieve the final goal according to their schedule.
So, get ready to see what the next limited-edition launch will be!!!