If you put together the most breathtaking sunset, sea music and the biscuit experts exchanging innovations – you'll get the Biscuit People Conference that will be held in Zadar next year.
The Biscuit People conference will be held in Zadar next year from 1st to 4th April. After the success of the two Biscuit People Conferences that were held on April 2018 in Rovinj (Rovigno), and April 2019 (in Pula), we are organizing the conference once again and expect even more participants than last year.
Biscuit People Conference is the event where we bring together leading industry executives, independent consultants, and other biscuit experts to explore and exchange their knowledge, experience and industry innovations.
The Biscuit People Conference is built around sessions with the goal to identify challenges in the industry and offer their solutions. Each of the speakers delivers their own topic from which discussion evolves. The attendees (but also other speakers) are encouraged to ask questions, exchange their experience, ideas, knowledge, and solutions.
Moreover, another important goal of the conference is to connect our participants and industry stakeholders through unformal meetings so they could establish new collaborations and business opportunities.
You got interested, right?
We bet we got you! When you've heard that information we are sure you have not remained indifferent, so if we are right, read more and learn when and where will it take place!
The conference will take place in the hotel Pinija. Petrčane is a small Mediterranean locality not far from Zadar, the home of Hotel Pinija. Its unique position on a natural peninsula.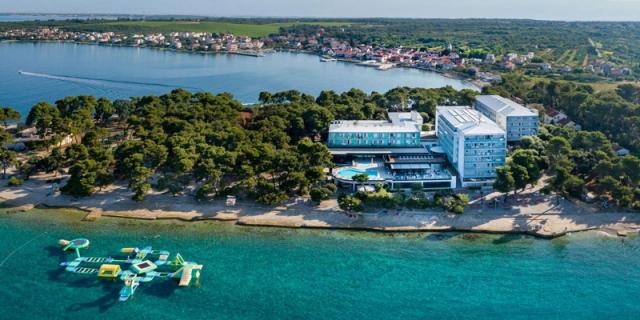 Previous Conferences fulfilled all expectations!
More than 60 leading industry executives, independent consultants, and other biscuit experts attended the first Biscuit People Conference held on 26-27 April 2018 in the Hotel Eden, Rovinj, Croatia.
The second conference was even more triumphant! In the hotel Plaza, Pula, we welcomed fifthteen speakers and 90 biscuit professionals from all over the world!
Business and pleasure!
The conference does not include only lectures, work, and lessons, of course, undoubtedly, it would be a real shame not to explore this Adriatic beauty and go sightseeing. Zadar has so much to offer, and you will have time to do it during your stay.
Talking about Zadar, did you know that Lonely Planet, the world's leading authority in tourist recommendations, recognized Zadar as one of the ten "Best in Travel" locations across the world?
The "Best in Travel" is Lonely Planet's largest worldwide annual campaign which suggests tourist destinations and trends for the next year. The campaign is promoted through all of Lonely Planet's platforms, including social media and printed press. You can check out Lonely Planet's full campaign and coverage online.
So, what does it has to offer?
Lonely Planet's experts also recommend taking walks on Zadar's Riva while listening to the soothing sound of the Zadar's Sea Organ.
Talking about walking, you don't want to miss the Church of St. Donat that is also in the center.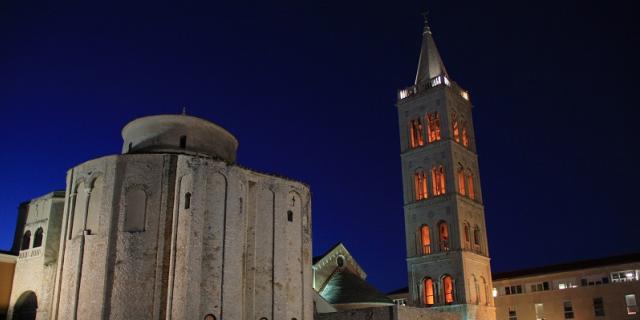 So, that's a must! Moreover, if you are planning to take your relaxation walk on Riva, do it in the late afternoon. We are sure you ask yourself now why are we determinating when will you do your free time activities...
Trust us, we have a good reason for that!
Sunset in Zadar will seriously take your breath away!
If you are taking our advice and you are walking on Zadar's Riva, listening to the Zadar's Sea Organ – you'll see the Monument to the Sun or The Greeting to the Sun is a monument in Zadar, Croatia dedicated to the Sun.
It consists of three hundred, multi-layered glass plates placed on the same level as the stone-paved waterfront. It consists of a 22-meter diameter circle, with photovoltaic solar modules underneath.
It was opened in 2008 and was designed by the very same architect who made the Sea Organ possible, Nikola Basic.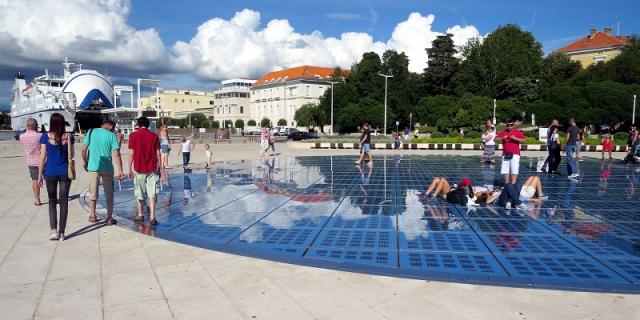 Why is Zadar's sunset the most beautiful in the world?
As wherever else on the planet, sunsets in Zadar are always unique and can never be rehashed. For what reason does that occur so?
Obviously, science will disclose to all of you about the daylight bars, atoms noticeable all around, the shading range unmistakable to the human eye - but Since when the brilliant blue of the daytime is gradually supplanted by the similarly splendid shades of orange and red, everything appears to grind to a halt.
Once more, we state 'orange', however, the word doesn't draw close to cover the pith of the hues you see.
Zadar is likewise a city where mists don't frequently conceal the setting sun, however, sometimes scattered clouds add a stunning touch to nightfall.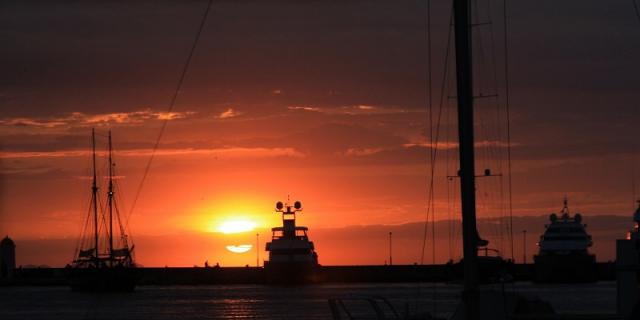 So, if you want to stay on top of what's happening in the biscuit industry, expand your business network and enjoy in beautiful Croatia this is the right event for you.
Join us at Biscuit People Conference 2020, 1st to 4th April in Zadar!