During the last couple of years our customers have been more and more asking for our help for developing shapes looking like cereal bars and home-made products.
Surely, this is attributable to the need of turning to healthier products also when it comes to snacks and nibbles to take to the office, to school etc….eating such products probably makes us feel better and less guilty because we consider them safer, less processed and more nourishing.
In addition to that, we all know that through this pandemic time each of us has, at least once, decided to take on the production of home-made biscuits – at the beginning, cooking biscuits was probably just a way to while away the hours but then, this quickly changed into a good habit that made us feel pampered and protected, as if we were eating grandma's biscuits.
Rough and irregular surfaces as well as an evident hand-made look are a typical feature of these biscuits – most of the times, the recipe consists of whole flour, cereals, nuts, dried fruits and chocolate chips which, when coming together into the dough, help to further highlight the irregularity and the rusticity of the products.
The biscuits with rough surfaces are traditionally produced with wire-cut machines but, to biscuits producers, this would mean making a further investment and have to buy another equipment, aside from the rotary moulding machine.
Thanks to our know-how and experience, we offer our customers the possibility to manufacture these rough-surfaced biscuits also with their existing moulding machines.
Our technicians have already created many different types of irregularities, some of them are wide and deep, some other are faint, just to create shallow waves on the surface of the product – of course, every surface can be customized and infinite combinations are possible.

The surface is then double-checked through 3D renderings and made real through some sample casts that accurately reproduce the final product.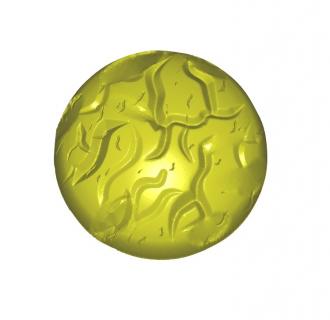 One may think that creating an "imperfect" surface is easy and fast but, in truth, it is the real opposite…..reproducing the naturalness of the home-made products or simulating the wire-cut ones takes specific engineering skills and many years of experience

We are constantly committed in supporting our customer, proposing new technologies and innovations in order to help achieving the result requested, especially when dealing with such challenging biscuits