Have you ever thought about cookies? I believe you did, especially in those craving times. BUT have you ever thought about how many different ones there are? I believe you didn't. So you are lucky, cause we are here to elucidate you. In this short piece of writing, we will clarify diverse kinds of cookies that are represented in different parts of the world. So let's begin!
First let's settle the main reason we are here, that are cookies, right? Although is it cookie or biscuit? One could say that cookies are thick, slightly soft, and chewy because of the big amount of incorporated butter and sugar. Of course with all of those various toppings such as chocolate, candied fruit, nuts, and many others. While biscuits are ''hard" under the tooth, crunchier and crispier. Like cookies, they can also contain chocolate chips, melted chocolate, chocolate creme, and various sorts of nuts. Eh, that's one theory but what if the cookie is just a type of biscuit with small changes in the recipe? That is the theory I like more, so from now on we will call it BISCUIT. After all, you are reading this article on Biscuit people's official site so it is the only rational explanation.
Let's go all the way to the west side of the map.
Certainly, America! It is well known that the American people are a sweet tooth nation. They tend to add enormous amounts of sugar in their desserts, it is specially referred to as homemade sweets. Is it the same case with industrial products like biscuits? Judging by obesity and all disorders which come among such as diabetes and cardiovascular diseases we can conclude that is the case. That is surely a topic we should discuss but for now, leave it aside.
Nobody would be suprised if I told you that the most popular biscuits in the USA are Nabisco's Oreos.
Unquestionably the best-selling cookie brand in that area was introduced back in 1912. In 1974 Nabisco came out with an upgraded version, Double Stuf Oreos. I can tell you that those biscuits are tough, they are still here after all of these years and did not lose their popularity.
What characterizes these biscuits is their sandwich form, made of two chocolate wafers filled with aireted white creme. If you ask Americans there is only one right way to eat them. Firstly, you separate two wafers then lick one side of one wafer then put them back together. The only thing that's left for you to do is to put Oreo in your favorite glass filled with milk and enjoy! Only this way you can satisfy your taste buds, that is what they said. It is important to say that these biscuits are vegan. Also a few years ago they launched the gluten-free formula which surely contributed to their brand.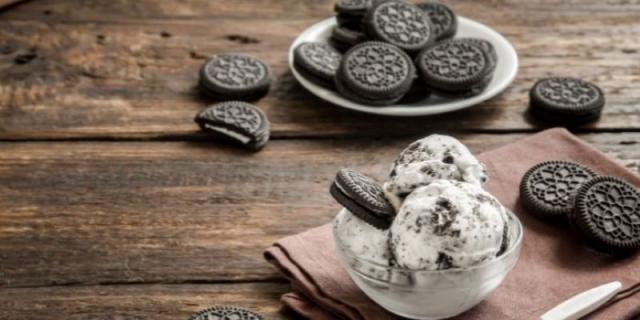 So, let's go a little further on the map and say hello to South America. To be more precise greets go to Argentina and Brasil.
South American people sell a lot of attention to their food. Despite the fact they are famous for their spicy recipes, they also have affinities for sweet food. Alfajor, biscuits that came from Spain in the 16th century, is well known in that area. The best one comes from the brand name Havanna. Those biscuits are made of 2 biscuits filled with jam or chocolate stuffing in between. They look fragile and crispy at the same time. Delicious!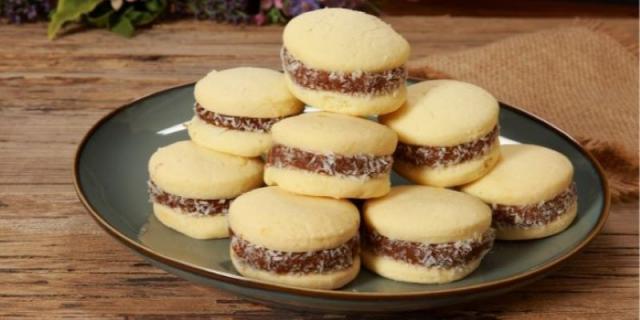 Let's move to Brasilian Sequilhos, traditionally made from cornstarch mixed with dairy products. Versus previously mentioned Alfajor, these are firm and stiff but still soluble under the palate. The best ones you can find in Fábrica de Bolo de Goma da Irmã Marlene.
Allow me to take you across the pond and meet Biscoff, a biscuit well known all over Europe.
A small, snappy, gingerbread-like sweet that is enjoyed alongside coffee or hot tea. We are talking about a cookie that is so loved all around Europe that the mother company, Lotus Bakeries, has created a cookie butter which is used as an equivalent to popular chocolate or nut spreads. I am trying to be impartial, but when it comes to cookies, Europe has outstanding examples. Italy congratulations, your Savioiardi is one of them. They are also knowns as ladyfingers. I bet you already had some kind of encounter with them. Lots of cakes have them as their primary ingredient. Of course, Tiramisu is one that first comes to your mind. Some features set them apart from the others, such as their dryness and light texture. These biscuits, which are shaped like fingers, live up to their name. They are low in density and at the same time they give you softness but you can thank the sugar crystals on the top for their crunchiness You can find them in any supermarket but the quality differs depending on the brand. Complete your only task, do not forget to stop by the local grocery store and get some Savioiardi to make you and your loved ones charlotte and tiramisu trifles.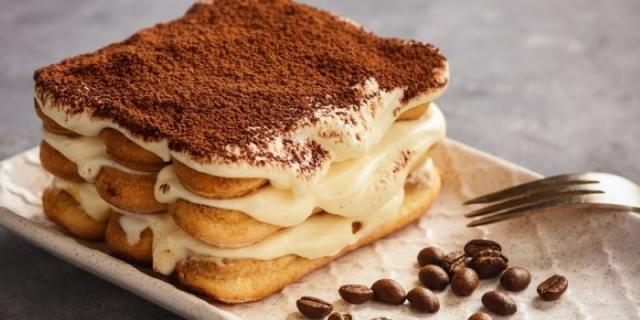 Africa, which is just a short distance away, is well-known for its impoverished people and minimal lifestyle.
Even though many countries on the continent lack in terms of living standards, they did not fail to plan for originality when it came to baking biscuits. Their cuisine differs somewhat from the other countries, yet it is just as delectable. Compared to the rest of the globe, these people consume less bad carbs. Healthy foods are their main emphasis, including ingredients like nuts, candied fruit, and seeds, among others. Kaak malih should be the first on our list. This "Salt cake" is a classic Libyan biscuit. As the name implies, it has a savory flavor, but it also comes in a sweet form. It includes ingredients like flour, baking powder, oil, butter, and milk, as well as seasonings like salt and pepper. It's often formed like a ring. These seem to be crispy based on their appearance.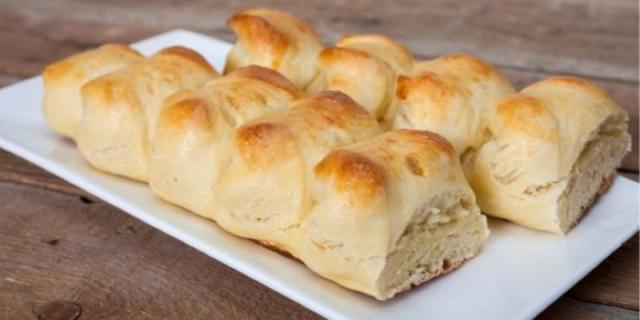 Rather than being closed-minded, why not give some salted cookies a shot? I also have another African biscuit that can satisfy your taste buds, Makroud el louse. The orange water gives this sweet biscuit its delicious flavor. Other ingredients contained in these biscuits are eggs, sugar, and almonds. These sugar-dusted biscuits melt in your mouth. Algerians swear by their pairing with hot drinks like coffee or tea.
As with most things, Japan differs from most countries.
The same thing is with biscuits. Pocky, stick-shaped shortbread base which is dipped in the variously flavored coating; milk or dark chocolate, strawberry, cookies and cream, matcha, and many more. The crisp biscuit which has a slight vanilla flavor is perfectly paired with the coating. It has been popular since the '90s and has contained its fan base till today.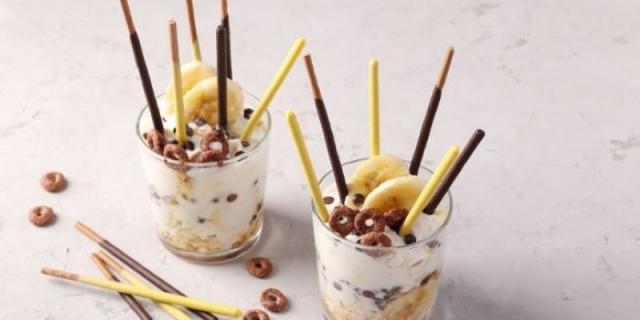 Japanese Pretz and Pocky are without a doubt the most iconic ones, but I think there is one more out there that deserves mention. The Japanese people have an odd obsession with pandas so it is not surprising that they manufacture cookies in their honor. One of these is represented by the Kabaya Saku Saku Panda. It is a fantastic feast for your taste buds, with three layers of vanilla, milk chocolate, and white chocolate separated by a vanilla biscuit. When eating these panda heads, I recommend eating them with your eyes closed, because such cuteness should be protected by all means. It feels wrong to eat them but once you taste them the guilt simply goes away. If this combination of flavors does not make your mouth water you are safe because these little panda heads also come covered with apple custard and matcha.
We all have a soft spot for chocolate and Australians are no better than the rest of us, so it is not a surprise that the most popular biscuit there is Tim Tam.
We came to the end of this sweet trip, but I hope we will have the opportunity to discover new biscuits together again. Maybe we can discuss some famous biscuit brands or some less known ones. Even better, we can give a shout-out to small businesses to support and maybe launch them among the big brands. Perhaps your new favorite biscuit is waiting for you in some of the following articles.