We are so overwhelmed with biscuits types – how to choose which one to eat? The new trend are hybrids: innovative mixtures you could never dream of. Wanna know what's 'cooking' this year in trends?
The needs of consumers who are, well, mostly, susceptible to changeability, are in the center of the product exchanging, and in the end, in the center of how much our product, in this example, biscuit, will be sold on the market.
The market is constantly changing, it is very unpredictable and potential competition is present every day, especially nowadays when we are surrounded by products more than ever.
Customers are in the center of the events so the manufacturers constantly need to adapt to the conditions and needs of the markets and follow up trends in order to achieve their business goals, and eventually – profit.
Imagine this: you have the big shelf in front of you full of cookies and you got to pick one box every day and bring it home with you for free – how would you make your decision? Will you go for the tradition and eat like two or three types all the time because these biscuits are your favorites, or would you like to change it every day?
Well, that's the situation on the markets today... We have so much to choose, yet we don't know which biscuits (or any other food or products in general) to pick. We have tried almost every taste – it is hard to surprise consumers nowadays, and that is what is a must if you want to succeed on the market.
Surprise. Innovate. Change. Create.
Okay, we will always stick to good old classics such as Oreo (never gets bored, right?), if we want something healthier, we will eat oatmeal cookies, or if we crave something sweet – we will pick chocolate chip cookies. But are they enough? Is it enough for the market that sells just a few versions?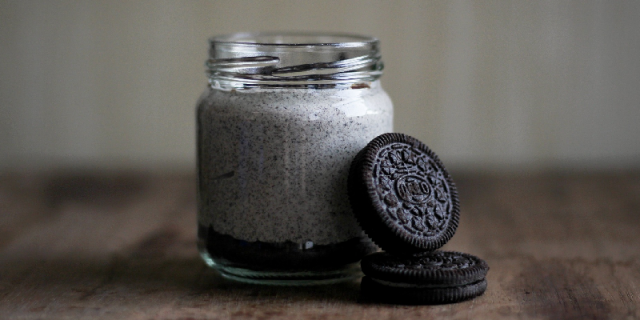 Consumers, as the researches say, need more. That's how the story of hybrid recipes started.
To succeed, you have to stand out, and that's what's hybrids' specialty is.
Even if you don't like unusual combinations, especially in cookies, admit it, all of you feel adventurous when finding out you could try something new and unusual, right?
So, let's move on to the trend!
Everything starts here ...
The turning point in the world in the mid-twentieth century, when it became clear in marketing research that consumers and their behavior must pay particular attention, especially to their wishes and needs. Only this approach, guaranteed a significantly higher sales volume and thus making more profit. The same situation is today when the saying "The consumer is king" was created and everything revolves around him - so are the trends created. One of the top 10 trends for 2020 is 'hybrids'.
WHY EXACTLY HYBRIDS AS A FOOD TREND?
Hybrid foods are those that will not grow in nature. Hybrid beans and fruits are among the examples of those foods that are bred selectively rather than evolving in nature.
Are hybrids 'synonym' to GMO?
Hybrid crops are those that are cross-bred to create goods that enhance attractive traits. These include increased longevity, production yield, fruit or vegetable size, and improved taste. It is not a modern procedure; in fact, the procedure has been going on for more than 10,000 years.
Research published in PLOS One in November 2013 indicated that cross-bred or hybrid bananas are grown worldwide as a major economic and food resource in developing countries. The Academy of Nutrition and Dietetics states that synthetic crops do not use the techniques of genetically modified organisms.
Instead, hybrids use conventional pollination that would normally occur in nature with regulated pollination techniques that enable the breeding of new generations of fruit plants with desirable characteristics. This can contribute to fruit and vegetables with standardized sizes and shapes, increased juiciness, improved flavor, and a better diet.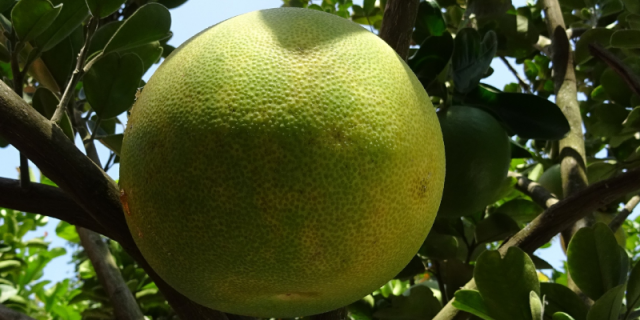 Hybrid products are produced when two different species or forms of fruit or vegetables are cross-breed to produce new species. Grapefruit, for example, is a hybrid fruit made by the cross-breeding of grapefruit and sweet orange.
GMO foods are those that can not be produced by growing in nature or without traditional cross-breeding techniques that may interfere with the natural state of the food. The word genome is used to describe the genetic material present in each cell; adding foreign material such as transgenic DNA to the genome is a process that produces a GMO. This changes the whole body by modifying a single chromosome.
GMO
No matter how hybrid berries or vegetables come to be, they are not genetically engineered. According to the NonGMO Project, GMOs are plants or animals that have been genetically engineered with DNA from bacteria, viruses or other plants and animals.
While the creation of hybrid fruits and vegetables create a bigger variety, GMO produce does not increase the variety of fruits and vegetables available. Eighty percent of GMOs are "are engineered for herbicide tolerance."
Examples – hybrid fruits:
Seedless apples

Seedless citrus fruit

Seedless grapes

Seedless pineapples

Some dates, kiwis
There are also hybrid nuts, seeds, and beans.
Hybrids herbs examples are goldenseal, ginseng, echinacea, chamomile, comfrey, nutmeg, aloe vera...
How are hybrid foods made?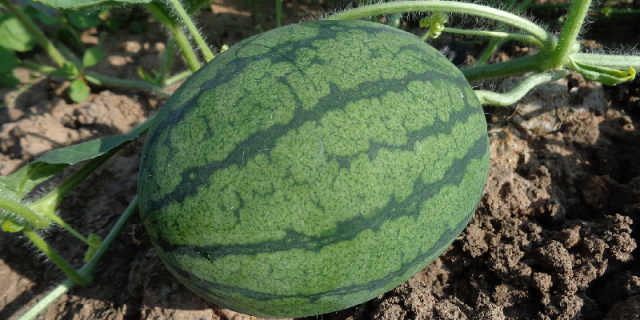 Hybrid foods have an imperfect chemical composition that imbalances the flora of the intestines. They are not appropriate for any person to eat but are cross-breed (genetically engineered) organisms. This simply means that they are unhealthy and man-made.
Hybrid food: having an acidic pH range does not revive healthy intestinal bacteria or improve the immune system.
Criss-cross
Not a game we used to play when we were kids, but real products! That's hybrids. Talking about kids, it is often said that these foods hooked up and made delicious babies. Since this year hybrids are one of the biggest food trends in 2020, if you are a trendsetter, you will want to try it. So, we are, like now, always here to help you with your doubts!
Here are some ideas...
When various ingredients get together and make babies (not that food baby you get when you eat, for example, a box of biscuits or a large cheeseburger) the results are usually absolutely delicious or horrifying... We will let you be the judge!
So, let's see...
Hybrids examples
Bonus: Bronut (Cronut + Bacon)

Red Velvet Pancakes

Cheeseburger Pizza
Add every ingredient you will mostly add to your cheeseburger and put it on the pizza pastry – bake and enjoy your hybrid!
Cupcake Cones

Doughnut Macarons

S'moreo

Brookie (Brownie + Cookie)

Oreo-Stuffed Chocolate Chip Cookie
Interesting. Branding. Innovative!
Chains couldn't bear to see the modest Cronut bear alone, so they've been attempting to concoct the same mash-up lightening ever since it was released.
Waffles Cafe in Chicago last year announced that the planet wanted a waffle donut. Then just a week after, Jack in the Box wanted to be little' copycats,' shamelessly launching his own' croissant donut.' Despite that, Carl's Jr. is tossing his knock-off treat into the ring. The chain made a donut made from biscuit dough-you could pick white or dark chocolate topping-but no icing sugar or Nutella-they chose to keep it simple. The name of the treat was Bisnuts.
Hybrid of buttermilk biscuits and Parker House rolls are called Angel biscuits
The Arnott's Butternut Snap chocolate block
Why couldn't we have the best of both worlds?
Nothing beats a warm, buttery biscuit. Hmm... But when we start to think about all those delicious treats – we can't forget perfectly glazed doughnut. If you were on a diet and you are allowed to eat one sweet treat a day, and you have a doughnut and a biscuit in front of you, how would you decide what to eat? We think we would throw a coin and let it decide since we cannot... But there is a better solution – why don't make a combination of both?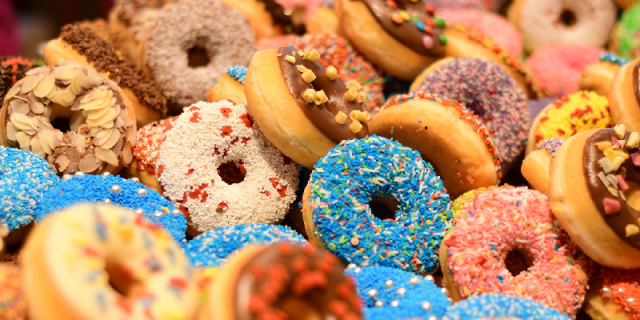 New York City's Root & Bone, known for its superb chicken and waffles, posted on Instagram that they've punched holes in their biscuits, fried them and coated them in sugar.
FOR SURE – ONE OF THE BIGGEST HITS SINCE IT WAS INVENTED
To be or not to be – to drink it or to eat it
Dominique Ansel, the maker of the Cronut, intrigued Americans with one of his latest creations: the Cookie Shot, a chocolate chip cookie cup filled with vanilla milk and inspired by the classic American pairing. Dipping your favourite cookie in milk or coffee is not the innovation, it is our favourite thing to do for years! Even queen Elizabeth enjoyed her afternoon tea with biscuits years ago, but this brings it to the way new level!
Milk-and-chocolate-shots
Biscuit maker Fox's is to launch a TV campaign fronted by an animated character dubbed a "danda", a cross between a dog and a panda.
TIM TAM
Well, their official slogan declares "It's not a cookie, it's a Tim Tam". This delightful snack food is made of two malted cookies separated by a light chocolate cream filling and it's coated in a thin layer of textured chocolate. The Tim Tam range varies and includes some of their bestsellers. Limited edition range consists of Messina salted caramel and vanilla cookies, Messina black forest, Messina choc mint, and Messina coconut and lychee. Sounds delicious, right?
Classics are always popular, and Tim Tam's range includes original, classic dark, white, chewy caramel, and double coat – all referencing the type of chocolate used for the finished product.
The original Arnott's bakery was in Newcastle, New South Wales in 1865 and the production has largely stayed in Australia.
The new flavors include Gisborne orange and dark chocolate, Sunshine Coast strawberries and cream, Murray River salted caramel and New Zealand manuka honey and cream.
ARNOTT'S ARE SLAYING IT WITH HYBRIDS!
In time for the Aussie BBQ season, Arnott's introduced their latest flavored Shapes collection. Originally introduced as a mystery variety, they have revealed their' Aussie Legends ' range, which includes a sausage sizzle and meat pie flavors.
They even made beer last year!
Beer and cookies – who could resist this combo!
Adelaide's Craig Basford has revealed that his team has made their special beer tasting. Big Shed Brewing Concern has developed a Tim Tam flavored beer. Basford cites the company's ability to break limits as being at the forefront of this strange development.
"We want to experiment with current foods and beverages to see what we can do to' beerify' them," he said in April 2019.
"There's no denying Aussies' love of Arnott's biscuits or their love of chocolate," explained Arnott's marketing manager, Pauline Mercier. "We wanted to combine the two and give people the best of both worlds and a new way to enjoy them."
They have also turned biscuits in chocolate blocks. Their cookie flavors are really specific so it's also a hard decision which chocolate to buy: Iced VoVo, Scotch finger, Jatz, Gingernut, Wagon wheels ...
Woah, on this one we could throw the coin hundreds of times!
Krispy Kreme, even two years ago, has released a Maxibon Krispy Kreme, and none of us have to choose between the two dessert options. This treat was developed by an actual food technologist who said Krispy Kreme 'wanted to create a representation of the classic Maxibon in a doughnut that our customers would love.
Gigantic cookie pizza
Gigantic Cookie Pizzas Are Now A Thing If two favorite foods come together, the result is an absolute delight, and this amazing cookie pizza is no different. The production, made by Sydney's Bennet St Dairy in Bondi, is made fresh every day from its own delicious shock chip cookie recipe.
Pizzas are hand-kneaded with an extra bit of passion and filled with massive slabs of melting chocolate and Nutella spread-because the ginormous cookie was obviously not decadent enough.
This is for the biggest cookie lovers, you don't need to share this big piece.
UNUSUAL COOKIE COMBINATIONS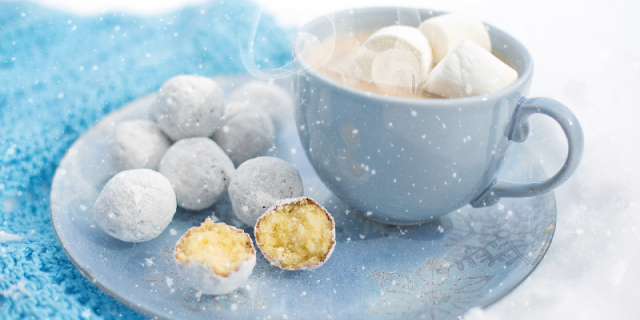 Colors + tea!
If you are a fan of experimenting and trying new things, this is for you! Did you ever have any idea that biscuits can also be made with tea? To be exact, with very healthy tea powder.
These biscuits are very famous in China and Japan, especially because of the matcha. Chinese have different versions of matcha sweets and biscuits. You can add tea powder into your dough and it fits in almost every recipe!
Chocolate chip cookie versions:
Chocolate chip cookies are almost the most famous cookies in the world. Some people are not adding only chocolate chips to its dough, but also other, unusual ingredients such as:
Chilli

Bacon

Ginger



Be sure to subscribe to our newsletter by registering so that you do not miss any of our articles and insights.