Is there any way to introduce a man like Saint Nicholas? For all he has done, there are no adequate words to describe that wonderful person
We are, on the other hand, here to tell you a story about a man who can be considered an inspiration to all of us. His work and everything he has accomplished can only inspire us to consider the good we can do for those in our vicinity or the help we can give to those in need. It is not necessary to spend a million dollars. What if it's just a little bit of attention or a kind word, right? So, as previously stated, he did a lot of good, and we all celebrate his day on the 6th of December. Since this day is around the corner, we wanted to write something about how you can spice up this year's Saint Nicholas Day. There are many different types of biscuits available on our official website, but not every single one of them is made on this special day.
Saint Nicholas biography
Saint Nicholas was born in the third century in the village of Patara. Village took place in Asia Minor which today is an Asian party of Turkey. His family raised him to be a devout Christian but sadly they perished in an epidemic while he was still young. After losing his parents, Saint Nicholas followed Jesus' words step by step. ''Sell what you own and give the money to the poor'' are Jesus's words. As a devoted Christian, Nicholas used his whole inheritance to help those in need. Since he dedicated his life to serving God, he was made Bishop of Myra while still a young man.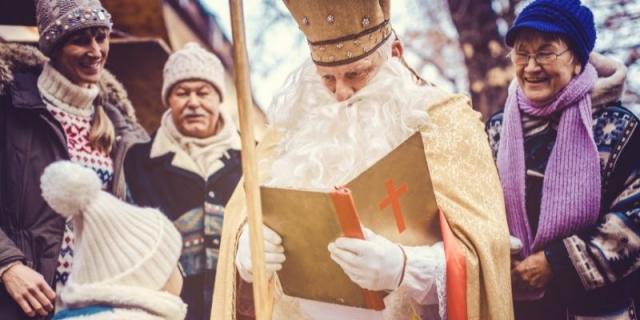 Nicholas the Wonderworker is another name for him because of the numerous miracles that have been credited to his intercession. He was the patron saint of merchants, archers, repentant thieves, prostitutes, brewers, pawnbrokers, unmarried people, students, and most commonly known, his love for children and concern for sailors and ships made him the patron saint of both.
Bishop Nicholas was tortured and imprisoned for his Christian beliefs during the reign of the Roman Emperor Diocletian, who was known for his harsh persecution of Christians. The prisons were so overcrowded with bishops, priests, and deacons that there was no room for the true criminals (murderers, thieves, and robbers) to be held. After his release, Nicholas was invited to participate in the Council of Nicaea in AD 325. He died on December 6, AD 343 in Myra, and was buried in his cathedral church, where a rare relic known as manna formed in his grave, which is now preserved at the museum.
The anniversary of his death has been commemorated as St. Nicholas Day, which is celebrated on December 6th.
The life and activities of St. Nicholas have been the subject of numerous myths and legends throughout the years. These narratives assist us in appreciating his exceptional nature and the reasons why he is so beloved and revered as a protector and helper of those who are in need.
Venerations and celebrations
His popularity among the Greeks and Italians is largely due to his association with sailors, fishermen, ships, and sailing in general. Consequently and through time, he has been elevated to the status of the patron saint of various cities that maintain harbors. Years ago, Nicholas was revered as "The Lord of the Sea," and modern Greek scholars have described him as a "Christianized version of Poseidon."
During the late medieval period in England, churches hosted Yuletide "boy bishop" celebrations on the feast of Saint Nicholas. For this ceremony, youngsters took on the roles of priests and bishops, as well as the responsibility of exercising authority over their elders. In some Western European and Central European countries, Saint Nicholas is still revered as a great gift-giver, even in modern times. According to one version, in medieval times, nuns would leave baskets of food and clothing at the doorsteps of the poor on the night of December 6th, anonymously. According to another version, every sailor or ex-sailor from the Low Countries would converge on the harbor cities to take part in a church festival for their patron saint, Saint Nicholas. On the way back, they would stop at one of the several Nicholas fairs to pick up some hard-to-find items, gifts for their loved ones, and, always, a few small things for their own children.
The legends of St. Nicholas' benevolence and charity were kept alive on his feast day, December 6, which was widely observed throughout Europe. Boys costumed as bishops collected alms for the destitute in Germany and Poland—and occasionally for themselves, too! St. Nicholas arrived in the Netherlands and Belgium on a steamer from Spain, where he rode a white horse on his gift-giving rounds. In much of Europe, the 6th of December is still the most important day for gift-giving and holiday festivities.
For example, in the Netherlands Saint Nicholas is commemorated on the 5th of December, on the eve of the day before, by exchanging candies (which are tossed through the door), chocolate initial letters, little gifts, and riddles. Children in the Netherlands leave carrots and hay in their shoes for St. Nicholas' horse, expecting that the saint will exchange the items for little gifts.
Every year, kids familiar with the story about the patron saint of children, polish their boots and hang them in the window in the hopes of receiving small gifts from St. Nicholas.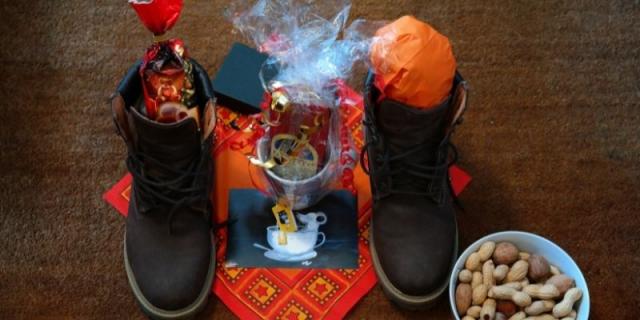 Since St. Nicholas Day is an introduction to Christmas time, parents frequently bake some cakes and cookies. In this article, we will tell you which cookies are the most famous in countries across Europe so maybe you can try some new ones this year.
Speculaas are thin, spicy biscuits that are delicately baked, extremely crispy, and beautifully designed with images of St Nicholas and the events and scenes that accompany his stories. However, just the front side is imprinted with motifs, while the backside is flat.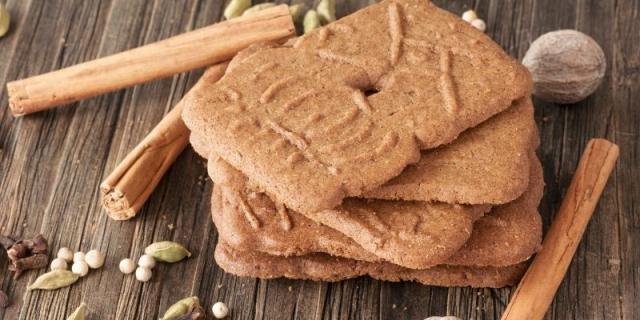 The recipe is straightforward, requiring only the most basic biscuit ingredients. Or so everyone assumed. It is actually very important to use the proper flour (white flour) and the right type of sugar (basterdsuiker).
These cookies are delicious warm or cold and pair well with tea, coffee, or hot chocolate.
The biscuit's name, Pfeffernusse, translates as peppernuts, referring to one of the components in the recipe – white pepper – and to the biscuit's shape, which resembles a walnut. The recipe includes white pepper, a white glaze over the biscuit, and since it is primarily made during the winter we like to refer to it as the Snow White of the biscuit world. To be honest, we also consider Pfeffernusse to be the best German pepper biscuit.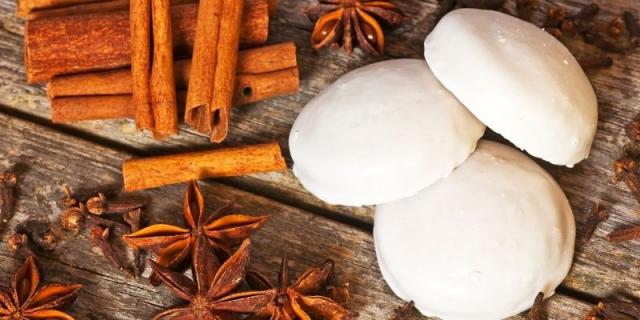 This is a small round biscuit that is extremely popular in Germany but also in Netherlands and Belgium. It is created with various ground spices, molasses, brown sugar, white pepper, honey, and flour and is similar to gingerbread in fragrance and flavor.
Nuremberg is the world's largest exporter of Lebkuchen biscuits. The city's lengthy history of producing Lebkuchen stretches all the way back to the Middle Ages, around the thirteenth century. Today, the term "Nuremberg Lebkuchen" is protected by law, so you can be certain that any cookies with that name are legitimate and originate in Nuremberg.
Although these cookies became known as Lebkuchen, their etymology is not entirely established. The "Leb" in Lebkuchen could be a derivative of the word "Leben," which means "life." That could be a reference to the primary ingredient in the cookies, which is honey. Honey was revered in the Middle Ages for its life-giving and healing abilities since it was referred to in ancient mythology as a "gift from the gods."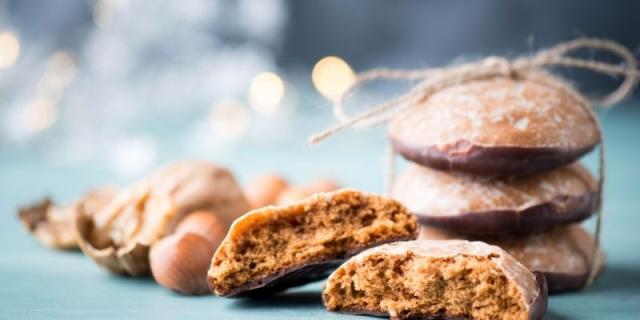 However, "Leb" could also imply "favorite food," as "Leb" is a derivative of "Leibspeise." Whatever the origin of the word, Lebkuchen has remained a popular German dessert until this day.
Poland has its own tradition
In Poland, if there is a red sunset on Saint Nicholas' Day, it is because the angels are busily baking the Saint's Honey Cakes.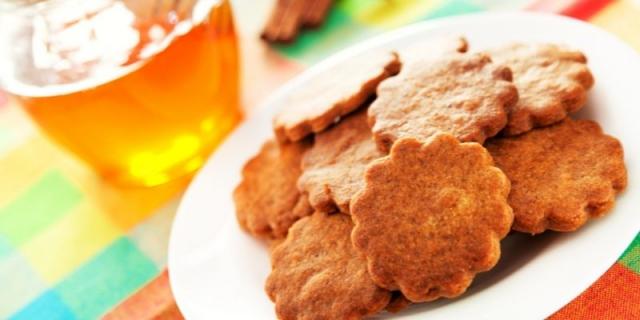 Ciastka miodowe are famous Polish honey cookies that people bake specially for Saint Nicholas Day. They contain honey and a variety of spices and are thus similar to other European Christmas sweets, most notably lebkuchen. They are all, in essence, gingerbread. These ciastka miodowe are butter-free, with the only fat coming from egg yolks. As a result, they have a substantial crunch.
Except of Ciastka miodowe, Pierniczki cookies are also very popular for December 6th
To be honest, Pierniczki are Polish gingerbread cookies. Traditionally they are eaten during Christmas time, but since they can be made in all kinds of shapes, people started to bake them in the shape of Saint Nicholas. are These cookies are made with honey and spices and decorated with icing sugar. But since you maybe already know that, we would like to share an interesting story about these cookies and their origin.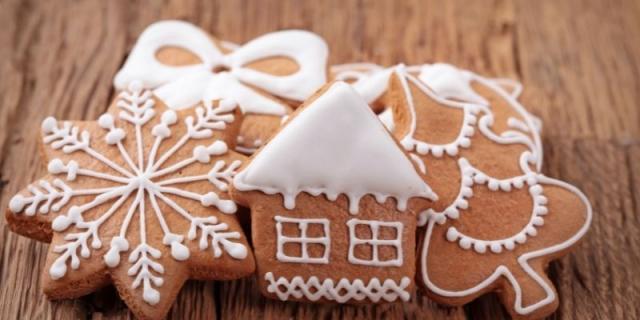 Did you know that this story takes place in a town in Poland named Toruń? The city was a member of the Hanseatic League from the thirteenth to the fifteenth centuries. Being a member of the league came with many advantages, and as a result, the city came to fame as one of Eastern Europe's most prestigious trading posts. This led to rapid growth of Gothic and Baroque architecture, which is why the Old Town of Toruń is a in a UNESCO World Heritage List.
Because of its strategic location, which included trading posts and a plentiful supply of wheat and honey, it was able to develop a gingerbread baking tradition that rivaled those of Nuremberg. As we all know, the German city of Nuremberg is also known for its heritage of manufacturing delicious gingerbread biscuits. In reality, in 1556, the cities of Nuremberg and Toru came to an agreement that each might bake the specialties of the other. That was a huge step forward in the relationship between the two cities; previously, they had tried to keep their baking secrets hidden because they were such big rivals.
Since the beginning of the Toruń gingerbread tradition, the town has become a synonym of gingerbread, inspiring numerous myths and legends.
We hope that after reading this incredible story about that one-of-a-kind man and the cookies that were connected to his day, we have given you some ideas for having fun with your families. If spicy and honey biscuits aren't your thing, browse through our Complete Collection of Biscuit Types to find something you'll enjoy.