Are you looking for a quality manufacturer of extracts and flavourings? Are you in need of new ingredients? It's a good thing you've come across my article then, as today I'll be reviewing a company by the name of Synergy Flavours, which specializes in the production of extracts and flavourings.
Synergy Flavours is a well-reputed company with several sites across the world, the largest of which is in Wauconda, Illinois in the United States and High Wycombe, United Kingdom. As I've already mentioned, the company specializes in the production of extracts and flavourings, and I'll be explaining how such products can help your business, as well as looking at their assortment of flavourings and bakery solutions.
I'll also be explaining what they're used for, whether they're good for your health or not, how to properly use them and other things in between. In the end I'll list some of the best Synergy Flavours extracts and flavourings that you can order. Without further ado, let's first take a look at the company's profile and then move on to their products.

Synergy Flavours Ltd: Inspiring taste and innovation
Synergy Flavours is an international company with a global presence. They are a leading manufacturer of flavourings, extracts and essences for food, beverage and nutritional industries and have commercial, technical and manufacturing support facilities in the US, Brazil, UK, Ireland, Italy, Thailand and Indonesia. The company manufactures high-quality taste solutions which can, in their own words: ". . . help you stay one step ahead of the competition."
Thanks to their hard-earned experience in flavour development, as well as innovation in extraction technology, they are able to create an amazing range of different flavour profiles. The company continues to invest in research and development and expand its technical capabilities in the areas of flavour creation and extraction and taste modulation.
This continued dedication to developing unprecedented flavour solutions and a commitment to analytical and sensory innovation has enabled them continually deliver value to customers through the latest scientific insights, up-to-date  trend reports about biscuits and cookies and flavour breakthroughs.
The company's vision is to captivate their customers' senses through sensational, new taste solutions. This ties in with their mission of enabling each customer to succeed in a rapidly changing world. An admirable goal, if I might say so myself.
As for the company's values, their customers always come first. Synergy Flavours listen to their customers' needs. This can be seen in the level of importance the company places in its research and development department to innovate, which allows the company to adapt its products to the consumers' needs.
Synergy Flavours has also been around for well over a hundred years! Quite an impressive feat for any company, which is a testament to their continued success in the flavouring world. Their parent company is Carbery Group, and is owned by four Irish dairy cooperatives. With so much experience in tow, it's no wonder that Synergy is one of the leading innovators of taste solutions in the world and they're driving the Future of the Food and Drink industry.
But what about their products? Which profiles and flavours do they produce exactly?
All the kinds of flavours Synergy produce
What is the company's goal when they produce new flavours? What is your goal if you're reading this article? Well, if it's cost reduction, flavour enhancement, organic label declaration or recipe stabilization, Synergy Flavours can help you with that! All thanks to their expertise and insight-driven approach to flavour development.
Synergy Flavours produce both sweet and savoury flavours for the bakery category and have a long tradition in the production of vanilla and novel dairy flavours. They also manufacture coffee, tea, botanical and herb extracts and essences which are the perfect solution for manufacturers looking for a natural label and an authentic flavour profile.
The bakery market is experiencing a constant growth. Bakery products are always in demand, so it's always safe to invest into such businesses. However, the bakery industry faces unique challenges. For example, high temperature processing can cause the change or loss of flavour. Also, authenticity and natural declarations are in high-demand these days, so they've become an integral part of differentiating your brand from others.
Luckily for you, due to Synergy's amount of experience, they can help you effectively mitigate these problems. The company specializes in sweet flavour pallets, such as vanilla. For the European market, the company also produces and distributes flavourings, boosters, yeast extracts, pastes, cheese ingredients and top notes for breads and pastries.
Synergy's cross-category bakery expertise applies to the following product categoriess segments:
Cakes
Muffins
Breads
Biscuits
Crackers
Cereals
Waffles
Donuts
Bakery toppings and fillings
Croissants
If you're interested in ordering flavours for some of the listed products, you can contact the company directly through our website. The link for that will be posted at the end of the article.
Bakery flavours
The bakery market is experiencing constant growth. Bakery products are always in demand, so it's always safe to invest into such a category. However, the bakery industry faces unique challenges. For example, high temperature processing can cause a change or loss in flavour. Also, authenticity and natural declarations are in high-demand these days, so they've become an integral part of differentiating your brand from others.
Dairy by Nature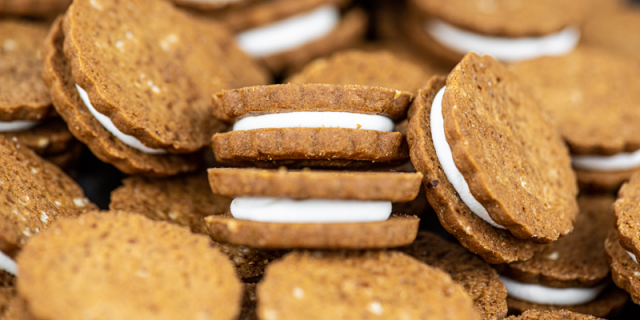 Today's consumers want honesty and transparency from their food and beverages. Dairy by Nature is Synergy's range of new natural dairy flavours, made from trusted ingredients and has solutions for both conservative and plant-based recipes. Created to capture the essence of fresh dairy it features traditional dairy profiles like cheese and butter, used to intensify taste and replace more expensive dairy ingredients, and decadent dairy flavours such as mascarpone and Irish cream to satisfy consumer cravings for added indulgence.
But what you may ask is: where is the differentiator from other flavour suppliers?
Synergy's flavour creation team are not just flavourists, but scientists, cheese makers and dairy ingredient specialists too. They are passionate about understanding dairy from pasture to plate so they can deliver the best performing dairy flavour solutions to their customers. All this dairy expertise stems from a rich dairy heritage anchored in the company's roots, allowing Synergy to produce these unique flavour solutions that can offer taste, nutritional and cost benefits to consumers.
For maximum flavour authenticity and functional performance in application they use pasture rich dairy ingredients, traditional fermentation processes and protein technology. Whether intensifying cheese taste in biscuits, improving taste in crackers or saving cost in butter cookies, the Dairy by Nature range can do so cost effectively and still maintain great taste!
The range includes a wide offering of products:
Natural cheese flavours
Natural cream flavours
Natural butter flavours
Natural cultured dairy flavours
Indulgent dairy flavours
Dairy enhancers
Dairy replacers
A century of vanilla expertise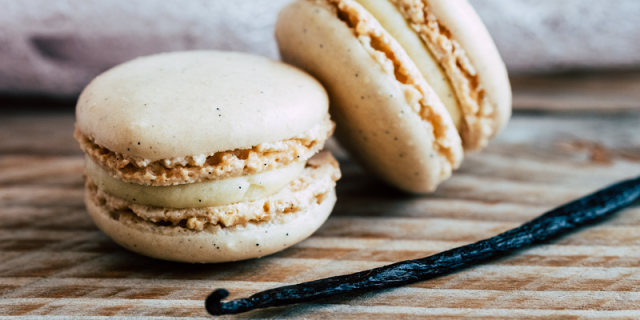 Synergy offer sustainable, authentic vanilla extracts and flavourings made from only the best pods and beans. They have a longstanding relationship with farmers in the vanilla growing regions of Madagascar and work closely with specific vanilla bean preparers who cure the beans to Synergy's specifications. This enables them to offer a wide range of customizable vanilla extracts -clean label and derived from natural, organic sources -and natural flavourings based on market leading profiles and featuring cost-optimized solutions.
By combining 21st century technology with tradition and over a century of experience, Synergy is able to produce some of the finest vanilla extracts in the market. These extracts come in different varieties, can be organic or conventional, such as Madagascan pure vanilla extract or an Indonesian smoky profile, for example.
The Pure vanilla extracts come in three different forms to offer versatility for bakery applications. These are: extracts, powder and liquid.
You can contact the company's experts directly and they'll tailor these products according to your requirements.
Madagascan vanilla extract
Natural vanilla flavourings
Natural flavourings
Beany, creamy, smoky and custard vanilla profiles
Synergy Pure ® Extracts and Essences
Synergy Pure® extracts and essences are the perfect solution for manufacturers looking for a natural label claim and an authentic flavour profile. Derived from naturally sourced, plant-based ingredients the range is distinguished by its freshly picked flavour components. Synergy uses a proprietary, integrated Single-Pass Extraction processing system in order to capture and preserve the fresh flavour of rich coffee, classic tea and fruits and preserve the delicate flavour of florals and characteristic notes of herbs and spices.
Across different Synergy sites, they have been extracting natural herbs and botanicals for over 135 years. In fact, Synergy's Italian site, based in Trieste, was one of the world's first producers of natural extracts. The great thing about Synergy Flavours is that you can ship them your own ingredients, and they'll extract their essences for you! This can allow you to truly differentiate yourself from your competition.
Organic Flavouring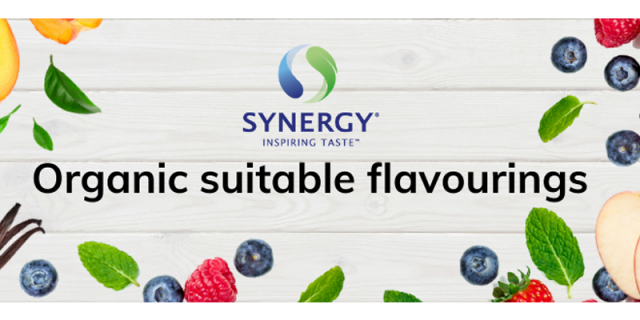 New regulations issued by the European Commission are changing the way flavourings can be used in organic food and beverage products. The new EC organic legislation 2018/848 will apply from 1st January 2021 and places restrictions on the types of natural flavourings permitted within organic products, which means in many cases manufacturers will need to reformulate in order to comply.
From January 2021, the only flavourings permitted to be used within organic products will be natural named flavourings, otherwise known as 95:5 or natural x flavouring. This means that 95% of the flavouring components within the flavouring must come from the named source within the description (FTNS). For example, within a 'natural strawberry flavouring' at least 95% of the flavouring components providing the strawberry flavouring must come from strawberries. If present, the remaining 5% (maximum) comes from naturally derived substances and may be used to round off the flavour profile.

Extracts, flavouring: What do these terms imply and what are they used for?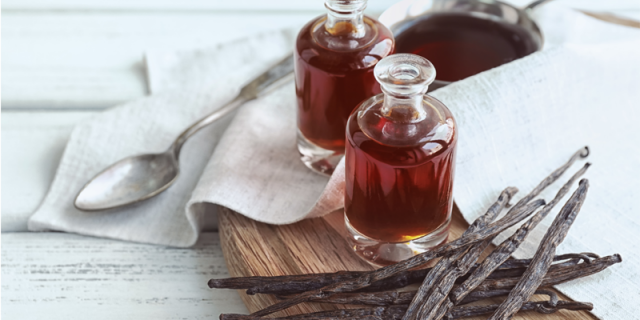 Now that we've taken a look at some of the company's product range, I thought it'd be a good idea to take a moment to explain just what these items are, how they work, and what they're used for.
Flavourists or 'flavour chemists' use chemistry to engineer natural and non-natural flavours using essential oils, flavour molecules, botanical extracts and essences to recreate nature or dream up something new.
So, what are extracts? Let's take a look at the official definition. Extracts are preparations containing the active ingredient of a substance in concentrated form. Extracts are gained through a process called "extraction". Through extraction, it is possible to "move" compounds from one liquid to another. This makes it easier to manipulate these compounds or concentrate them.
Besides moving compounds, the process of extraction can be used to remove certain components from mixtures. This way, Harnessing the Flavours of Nature becomes easy. Compounds are most often extracted from plants, such as vanilla, which is a staple flavour of many biscuit and confectionary products around the world.
Now that you know what extraction is and how one gets certain compounds, you've probably already guessed what for and how they're used. They're used to give certain meals, dishes, baked pastries, confectionary and savoury snacks additional flavouring. This can range from simple vanilla flavours to more exotic ones, such as amaretto.
Adding flavour extracts to your products is simple, be it in the comfort of your own kitchen or in a large factory. You just take an extract, which usually comes in a small glass and add it to the biscuit mixture. You can incorporate many different flavours into your recipes, just make sure not to go overboard with them.
Flavouring differs from extracts in that they're much more concentrated and intense in flavour than their extract counterparts. A flavouring is a mix of materials and to be considered 'natural' it must be identified in nature and extracted from nature using a natural process. Liquid flavours use liquid or solid flavour molecules, essential oils, extracts or juices on a liquid carrier.
If you want a flavour to really pop-out and enhance your products or to deliver a specific flavour profile e.g.hokkaido milk , you're going to want to use a flavouring.
Deciding which type of flavour solution is needed will depend on a number of factors including the application, the processing conditions, price and labelling to name just a few. You can also enlist the aid of Synergy's experts to answer all your queries on the above critera. They'll do their best to help you out. In the end, you can never go wrong with Versatile Vanilla.
Extracts and flavourings are a great way to differentiate your brand from the competition, which will ensure your success in the long run. There's no reason not to get in touch with Synergy and order some flavours for yourself. Luckily, you can do so easily by filling-out the contact form on our website. It is a user-friendly interface which you can fill-out to inquire the company about their products, services and advice. Our mailing service will ensure the company gets your orders, requests and any questions you might have, so contact Synergy Flavours today!