'Tis the season for pumpkin spice in everything. Halloween is almost here and we can feel it.
Pumpkin spice, or pumpkin pie spice as it was originally called, is an American spice mix commonly used as an ingredient in pumpkin pie. Pumpkin pie spice (sometimes also referred to as Pumpkin spice) is similar to the British and Commonwealth mixed spice.
The reason it's called pumpkin spice is because is goes in pumpkin pie, not because of it's ingredients. Did you know that pumpkin spice doesn't have any pumpkins in it? It was a shock for me too. It is generally a blend of ground cinnamon, nutmeg, ginger, cloves, and sometimes allspice. It can also be used as a seasoning in general cooking.
A "Pompkin" recipe calling for a similar spice mix (mace, nutmeg and ginger) can be found as far back as 1796 in the first known published American cookbook, American Cookery, written by Amelia Simmons.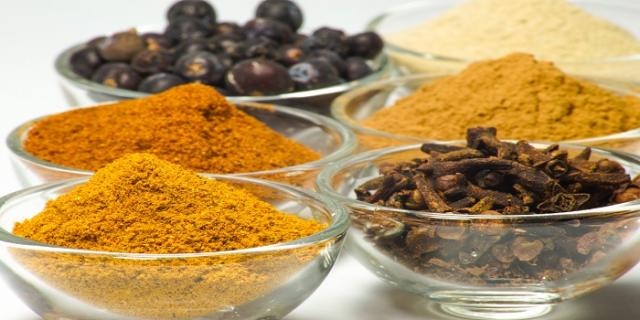 If you want to make some pumpkin spice biscuits on your own, here's a simple recipe to follow. You'll need:
100g butter, softened
60g thick honey
150g soft brown sugar
1 egg
250g plain flour
1 tsp mixed spice
1 tsp ground ginger
½ tsp bicarbonate of soda

Preheat the oven to 180°C. Put the butter, honey, sugar and egg in a large mixing bowl and mix together. Add the flour, spices and bicarbonate of soda and mix all that together. Leave it to rest for 30 minutes.
Roll the dough on a floured surface and than cut out your biscuits with a cookie cutter. Put the biscuits on a baking sheet and stick them in the oven for about 9 minutes. Then leave them to cool and decorate.
If you're not a baker, don't worry. Manufacturers are rolling out special Halloween biscuits that will put you in the holiday mood. Premier foods has released Halloween Mr Kipling and Cadbury cakes. The usual Halloween biscuits are also in stock: Cadbury Cinder Mini Rolls, Cadbury Pumpkin Patch Cakes and Halloween packs of Mr Kipling Angel Slices. Oreo has their Halloween goodies as well.