Consumers are conscious of their health and well-being, and this shift has given birth to the popularity of new markets.

We have already mentioned many food trends in our biscuit blog and the functional food bar is just one of these new products that have grown in popularity. With consumers looking for specific assistance with their health, well-being, and exercise goals, these new products provide an opportunity to boost wider health markets, such as organic, vegan, and clean-living diets.
Plant-based, nutrient-dense, prebiotic, probiotic, wholegrain, the ketogenic diet, collagen—the healthy living market has soon become saturated by many different functional food bar and sort of biscuit types depending on the goal a person has – whether it is improving your immune system, blood, iron, vitamins or even special protein functional food bars for athletes.
Fullfiling Consumers' Needs: How?
Consumers are looking for targeted ingredients for biscuits and bars to help achieve their specific health and well-being goals. Whether it's additional key minerals and vitamins, such as iron, iodine, zinc, or folic acid.
Studies and researches suggest that normal or expanded utilization of leafy foods can decrease the danger of persistent sicknesses, and these medical advantages are accepted to be fundamental because of their characteristic cancer prevention agents and dietary fiber content. As of now, purchasers favor nourishments with medical advantages and, simultaneously, helpful for storage, consumption, and handling in general. Keeping that in mind, ready-to-eat nutritious products, such as snack bars, get their ''5 minutes of fame'' that will not last only 5 minutes, ut as we believe, for years, since they are nowadays very popular and the amount of snack bar consumers is increasing day by day.
What makes food ''functional''?
Since functional food bars are the main topic of this article it is important to make a definition for it firstly - what does it mean to say the food is functional? What makes it functional and which benefits can you get from consuming it?
There are definitions around the globe for functional foods, yet there is no authority or acknowledged definition; the useful food sources are even more an idea than a characterized food item gathering. Thusly, a useful food can be a characteristic food, food where a segment has been added or has been taken out food in which the idea of at least one segment has been adjusted, or any mix of these conceivable outcomes.
Practical nourishments can be those nourishments comprised of unmistakable, braced, and enhanced components that give medical advantages separated from the inventory of fundamental supplements (e.g., nutrients and minerals) when devoured at compelling levels inside a changed eating routine. Food might be utilitarian for all people or for certain populace gatherings, which can be characterized, for instance, by age or hereditary constitution.
Also, the functional food, other than its essential nourishing impact, has additionally helpful consequences for human body capacities (improving the overall actual state, diminishing the danger of infection development, and so on)
Snack/Food Bars are Fast Food?
For many years now, due to changes in people's lifestyles, there has been significant interest in fast food and snack food production. Consumers prefer to search for readily prepared foods such as snacks that are identified as alternatives to fast foods that have or have no significant nutritional value. Many items are known as «snacks» and cereal-based bars can be included in this category for mini pizzas, cakes, popcorns, even biscuits such as the world's most famous cookie: Oreo. People work all day, live a busy lifestyle – you all know what are we talking about, don't you?
You don't even have time to take a deep breath and rest yourself, and who on Earth would be able to think about preparing a healthy lunch or dinner since you're in a rush ... So pizzas and snacks are always an easier option.
Making a food revolution: Healthy fast food
Snack bars, primarily due to their composition of nutrients, are not widely regarded as functional foods. In recent years, new types of snack bars with usable components have been produced with interest. Snack bars may also be listed in the working product community and consider the suitable and sufficient ready-to-eat goods of the market. The market has recognized consumers' needs for nutrients and a healthier lifestyle even in a rush so food bars became full of functional foods.
The packaging does matter!
As we have already mentioned, ingredients are the most important part of functional food bars and snack bars in general, including superfoods, without additives, artificial colors, additional refined sugars, and certainly, without allergens. The packing environment and packaging process also plays a big role in the overall product as it ensures the products' shelf life and it plays an important role in consumers' decisions in front of the supermarket shelves. Good packaging design usually sells, but of course, that doesn't mean that product quality could be bad.
Food bars should be produced and packaged in a hypoallergenic environment. With that in mind, manufacturers have to be able to continually introduce innovative, high-quality products. To guarantee optimal productivity and maximum flexibility, manufacturers rely on an increase in Overall Equipment Effectiveness (OEE) for the entire biscuit baking process and production system.
The important decision during the process: Snack bars are usually sticky so the contamination level is high, which means the important part is cleaning. The goal is to keep downtimes due to cleaning as short as possible and if you are manufacturing bars or doing the biscuit baking process take care of your transport process and prevent dirt in the system.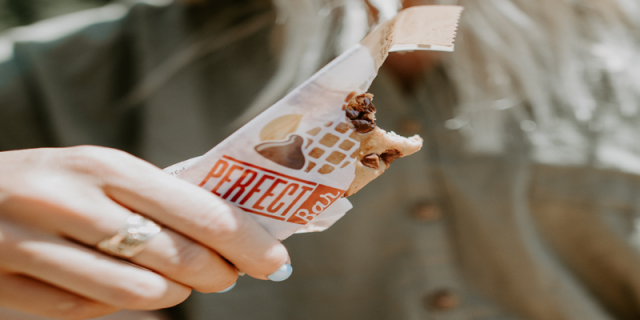 Establishing OEE in your production: How and why?
OEE (Overall Equipment Effectiveness) is the highest quality level for estimating fabricating profitability. It distinguishes the level of assembling genuinely beneficial time. An OEE score of 100% methods you are fabricating just Good Parts, as quick as could be expected under the circumstances, with no Stop Time. In the language of OEE that implies 100% Quality (just Good Parts), 100% Performance (as quick as could reasonably be expected), and 100% Availability (no Stop Time).
Estimating OEE is an assembling best practice. By estimating OEE and the basic misfortunes, you will acquire significant bits of knowledge on the best way to deliberately improve your assembling cycle.
Make the best functional food bar possible: What to keep in mind?
Even though food bars have been on the market for a very long time, they have been becoming more and more innovative lately, their composition is changing, they are improving and they are becoming more and more popular. With so many different products from many manufacturers, it is difficult to decide on the best composition if you are a manufacturer or the best product if you are a customer looking for high quality but healthy food bar.
We are not proponents of blindly keeping up with trends, keeping in mind that functional food bars can consider a good trend for 2021 but good examples are always amazing to follow, inspire and improve business and your immune system. So, mentioning trend, do you know what Game of Thrones and Oreo could have in common? The thing is about 2020 trend called brand unlimited. Currently, we are here to advise you and guide you through the process of a long story about functional food bars that will come to life more and more. Here's what you need to keep in mind for a good food bar:
Types of snack bars
Wellness snack, organic snack bars, and energy and nutrition bars.
Usually eaten as:
Meal part
Meal replacement
Desert
Snack
Reasons to consume food bars
Satisfying sweets need; time-saving; use as a source of energy; use for weight loss; and use for protein, fiber, quality of vitamins, etc.
What you should keep in mind if you want to produce a good food bar?
Fiber amount
Sugar reduction
Low price
High protein source
No artificial ingredients
Buyers are interested and ready to attempt inventive, solid bites that convey the benefits they need. The market is prepared for development fusing elevated levels of protein and decreasing sugar – remembering that great taste surface rule.
What does it mean to make a perfectly healthy, but untasty bar?
Taste is the main property in bar dynamic. Numerous overviews, made for years indicated that taste is the most esteemed factor in bar buying choices. Taste far surpasses some other factor in a wide range of bars from comfort to weight reduction bars. Additionally, a portion of the investigations indicated that shoppers search for large scale supplement content (protein, carbs) unmistakably more than miniature supplement content (nutrient, minerals).
A negative effect of protein source?
Not make it revolutionary! Protein source and levels of protein in a bar can once in a while adversely sway flavor and surface. In this way, don't simply put a lot of protein without contemplating taste. Make it adjusted. The functional properties of sugar in biscuits and bars likewise impacts so make it sweet however without refined or fake sugar. Frequently food bars that contain dried organic products are adequately sweet, so no additional sugar is required - keep it characteristic or utilize nectar as a sugar or you could use healthy sugar substitutes for baking.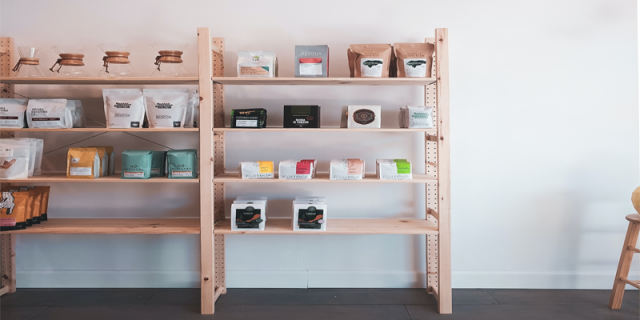 Consumer trends for functional food bars
Keto
The ketogenic diet is a high-fat, sufficient protein, low-carb diet, exceptionally well known these days. Who said you can't eat desserts while eating less junk food? There are numerous keto-accommodating treat plans and brands.
Good news:
On the off chance that you are on a keto diet, you can at present appreciate scrumptious biscuits and food bars because the market has perceived that it is imperative to make numerous items in ketogenic rendition. Specialists anticipate that the keto market will grow to $12.35 billion every 2024. Thus, there are numerous keto makers these days available which makes it difficult to stick out. Advancements are the key! Be unique, stick out, make the most well known and cherished treat types in a keto variant and there is no uncertainty that individuals will get them like insane – they know these kinds of treats are scrumptious and if there are sound as well, who might oppose of purchasing?
Numerous keto bars are accessible in a scope of both sweet and exquisite flavors. With most meaning to give an even dietary profile, numerous keto bars additionally contain calcium, nutrient An and basic unsaturated fats.
The Keto brand is maybe the most conspicuous and generally settled, with items that are veggie lover, soy-free, and contain no dairy or gluten. Other elective brands incorporate refrigerated bars, ones that are vegetarian and others containing keto-accommodating nuts and seeds.
The Keto brand
Praiseworthy stories always start with a real example from practice, a real-life story and that is exactly the story brought by the owner of the Keto Brand company - still small but in great growth.
As he said on the website introduction, in 2012 during his journey of losing over 70 pounds he was looking for on-the-go keto products. When he couldn't find any, he made some in his kitchen. That is how the brand story started: Now they are here with 4 flavors and more exciting products are here to come.
Since 2014, they are making homemade keto bars using simple ingredients. The Keto brand uses social media to encourage the "keto movement," enlisting influencers and user-generated content to fill its feeds.
Refrigerated
Another growing trend in the functional food bar market involves refrigerated products. Refrigerated bars have a shorter shelf life and tend to contain ingredients such as water. Consequently, they need to be chilled to preserve these ingredients as well as maintaining their consistency, texture, and freshness.
Benefits of refrigerated bars:
Chemical preservatives or emulsifiers are not used to create bars.
This pattern was even perceived by Whole Foods as being one of the top patterns they're seeing across clients for 2020, so we don't see the development subsiding at any point soon. However, what is the purpose of moving these snacks to the refrigerated segment? Here are the beginning and end you need to know.
The story of refrigerated protein bars
First of all, refrigerating bars and different bites is to forego additive use. "Refrigeration is regularly used to kill the requirement for additives in food items. Refrigerated bars are additionally refrigerated to keep up the trustworthiness of their fixings, which may mellow at room temperature. These sorts of snacks regularly likewise have a high dampness content, which expects refrigeration to remain new. Many refrigerated bars and bites likewise offer probiotics.
Collagen: Your skin will glow!
Typically associated with skincare, collagen is increasingly a popular ingredient in functional bars. New brand Kalumi has embraced this trend, using marine collagen in its products and branding itself as providing a "beauty boost" for hair, skin, and nails.
It's not only for wrinkles any longer. The collagen pattern has spread from restorative infusions to items you see each day on staple and drugstore racks. Items to support your collagen levels might be useful, however first consider if your body needs more."
Collagen is a protein — the amplest protein in your body. It's in your muscles, bones, ligaments, tendons, organs, veins, skin, intestinal covering, and other connective tissues.
What are the medical advantages of a collagen diet?
Numerous medical advantages are guaranteed by those people who are advocates of the collagen diet or potentially collagen supplements. The cases incorporate
improved skin tone,
diminished going bald,
reestablish collagen to the face,
improved rest,
assemble more grounded muscles,
advance bone wellbeing,
fortify your insusceptible framework,
solid for your heart,
increment cell reinforcement and detoxification
Collagen functional food bars: Brand example
Brand: It uses social media to promote a lifestyle of wellness and positivity and a branded hashtag (#BEAUTYfood) to encourage customers to share their photos and tips.
The company combined our favorite beauty supplement with its very own bar recipe to make a bar that not only nourishes your body inside but is designed to give you a lasting glow on the outside.
Benefits of collagen bars
Non-GMO
Gluten-free
Dairy free
Soy free
Can a food bar absorb alcohol? No more hangover!
Another trend is using functional food to handle the consumption of alcohol.
No hangover, drink freely just with food bar? Is it possible?
Well in fact. Eating food before or during drinking is just plain smart ... it helps to slow and reduce alcohol absorption and can provide you with a better drinking experience.
But who wants all those calories?
The SOBAR has been specially formulated to reduce alcohol absorption more efficiently per calorie than many other foods. In a randomized clinical trial, the SOBAR was about 2x as effective per calorie at reducing peak blood alcohol concentration (pBAC) as either a typical savory snack mix or a full meal if eaten before drinking (compared to consuming the same 2 drinks on an empty stomach).
SOBAR is the only protein bar sweetened with natural sugars that have higher protein enrichment than broccoli. So, losing weight and staying in shape while eating biscuits is really possible!
More than a trend: What to eat and prepare for breakfast?
No more morning rush or worries about what to prepare for breakfast, especially if you have kids and have to hurry for work in the morning... Eat a breakfast bar! Full of nutrients, just like oatmeal biscuits that can also be used as a bar. The thing about breakfast bars is that they release their carbs slowly, making you feel full longer – you have the energy for a full morning!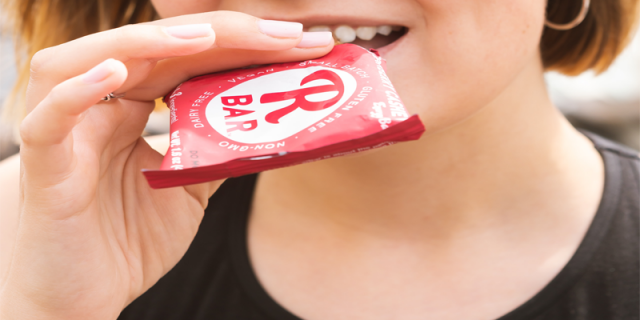 2021 – get ready for functional food bars!
The story of this article about functional food bars ends here, but in 'real-life' it is just beginning!
2021, get ready for functional food bars because it will sweep any market. Whether you want energy for the whole morning, muscle recovery after a workout or you want to enjoy a party with your friends without worrying that alcohol will make you too drunk or hangover later. Admit it, you liked those the most while reading, did you? It is time for healthy options even though we can't ever stop thinking about tasty chocolate chip cookies, but you can let yourself have a bite on your cheat day. Balance is the key.
Tell us your opinion and share ideas for your favorite bar, or maybe recipes if you tried to make your own ... We are looking for your feedback at contact@biscuitpeople.com, and until then stay with our magazine because we are preparing a lot of biscuit article surprises for you.
---
Leading image: Monstar Studio/shutterstock.com