Filled with the goodness of milk and wheat, Parle-G has been a source of all round nourishment for the citizens of India since 1939. As its unique taste expanded over the globe, Parle-G was declared the world's largest selling biscuit brand by Nielsen in 2003.
Parle-G is a brand of biscuits manufactured by Parle Products Pvt., Ltd. The company was founded as a confectionery maker in 1929 in the Mumbai's Vile Parle suburb, after which it was named. At the time, only 12 people were employed. However, the 10-acre manufacturing unit in this suburb has been shut down in 2016 as it wasn't commercially viable anymore, according to The Economic Times.
The company baked its first and India's favorite biscuit Parle-G, then known as Parle Gluco, in 1938. In the beginning, the biscuit was recognizable by its yellow and white wax paper wrapper. The wrapper features a young girl. Although there had been some guesses of who the girl might be, the company later said it's an illustration by an Everest creative Maganlal Daiya back in the 1960s.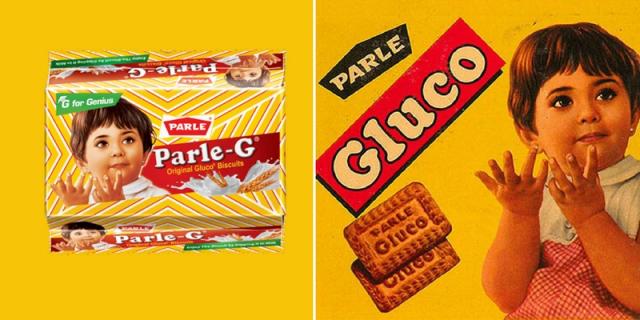 During the pre-independence period, biscuits were considered a premium product as most of biscuits on Indian stores' shelves were imported. When India became independent, the company launched an ad campaign promoting Gluco biscuits as an alternative to the British Jacob's Biscuit.
Parle is the first Indian food company to win Monde selection awards. They received medals for excellence in taste, hygiene, packaging and purity of ingredients for four successive years, starting from 1971.
1980s were significant period for the Parle Products company. It wasn't until then that Parle Gluco became Parle-G. The reason for the change was that other local manufacturers started using the word "gluco", following the growing Parle's popularity. "G", as one can guess, originally stood for "glucose". But in 2004, the company introduced its new slogan "G means Genius". Also, the biscuit made its first TV appearance in 1982, when "Swaad Bhare Shakti Bhare", Parle's first TV commercial got launched.
Today, except the original Parle-G biscuit, the company's Parle-G range also consists of Parle-G Gold, Parle-G Ghhota Bheem, Fab Milky Sandwich and Milk Shakti. More than a billion packets are produced per month, and according to the brand's website, people consume 16.383.600 Parle-G biscuits per hour.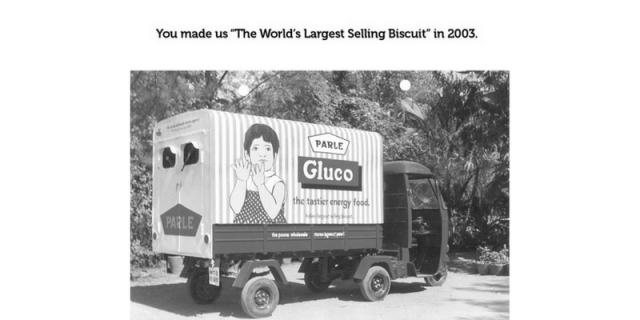 Parle-G is still the best-selling India's brand, and it has been the most sold food item in India ever since its launch. It is India's first domestic FMCG brand to cross the ₹ 5,000 crore mark in retail sales. But this biscuit is popular word-wide and was declared the world's largest selling biscuit brand by Nielsen in 2003.
Photo Source: Parle Products