Holidays are always special occasions to gather your loved one and enjoy in good company and food. But what is a celebration without a delicious dessert? Not much. So, here are few treats traditionally and usually made around Easter time.
Greek Easter cookies
These holiday cookies are also known as koulourakia. Easter cookies have a butter base, shiny egg glaze, which makes them beautifully golden brown, and various rising agents to make them fluffy and airy. They have a sweet delicate flavour with a hint of vanilla. The cookies can be shaped into small snakes, braided circles, hairpin twists, figure eights, twisted wreaths, horseshoes, or Greek letters. Great for sharing with friends on holidays!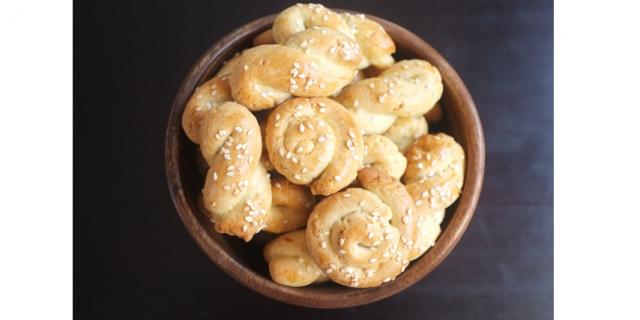 Foto:inthekitchenwithzoe.com
Italian Anise Cookies (Anisette)
In Italy, there are many types of biscuits usually made for Easter celebration and anise cookies are just one of those. To get into the holiday and season spirit, anise cookies are glazed with icing and topped with colourful candy sprinkles. Their texture is almost cake-like, but also delicate. The flavour of anise is quite mild, something that is very typical for baked goods from Italy. Anisette go These go wonderfully with a cup of espresso or coffee, so it's a perfect dessert after a meal or an afternoon snack.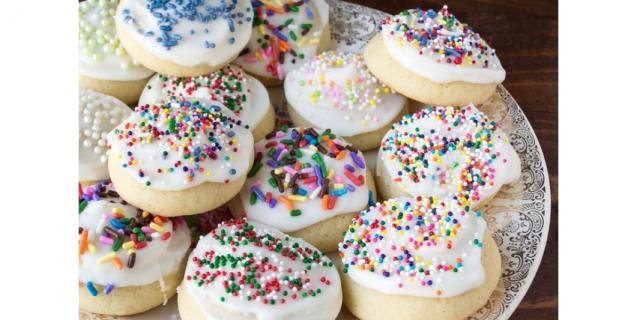 Foto: cf.theviewfromgreatisland.com
Easter Biscuits
Easter biscuits are a traditional holiday treat associated with British cuisine, even more so as a gift, given to friends on Easter Sunday. This could be a fun Easter cookie for the children because it's often decorated in the manner of Easter eggs, with a variety of colours and tasty icing. They are made from flour, butter, egg yolk, baking powder and sugar; Easter biscuits usually have a soft, biscuit, sugary crunch. You can also cut them into different shapes, e.g. Easter bunny, and mix with currants and spice.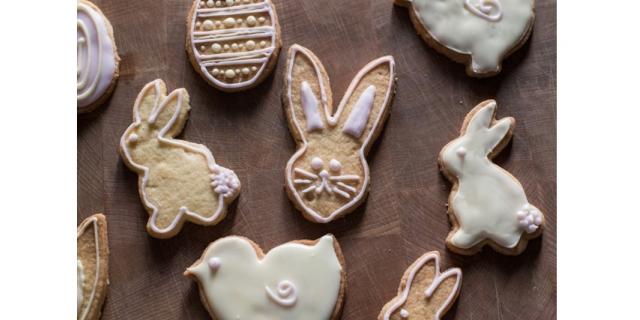 Foto: eatyourveg.co.uk
Cudduraci
Here are another Italian Easter cookies from the southern region of Calabria. Cudduraci are traditionally flavoured with lemon and vanilla, shaped as braids and decorated with coloured sprinkles. The name derives from the Greek kollura, which means "crown". Always made ​​from simple ingredients they're prepared with flour and sugar (or sometimes figs syrup). Worth noting, the Italian Easter biscuits (Cudduraci) keep for up to 2 weeks, closed in an airtight container or a cookie tin.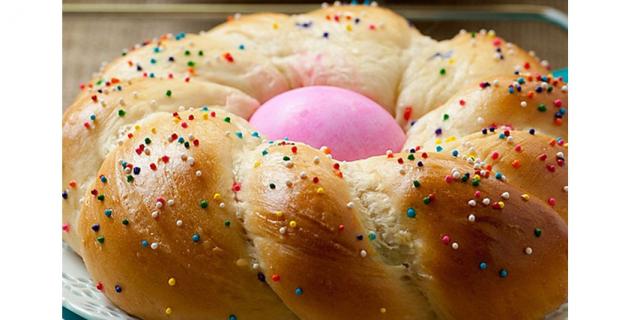 Easter Chick Lemon Cookies
Okay, this one may not be a traditional recipe for a holiday cookie (at least not yet), but as a bonus we wanted to share this sweet treat with you. Simple lemon cake mix cookies decorated to look like Easter chicks. This recipe is from The Gold Lining Girl, and the cookies are perfect if you want to prepare them with your little ones and get the full experience of Easter time.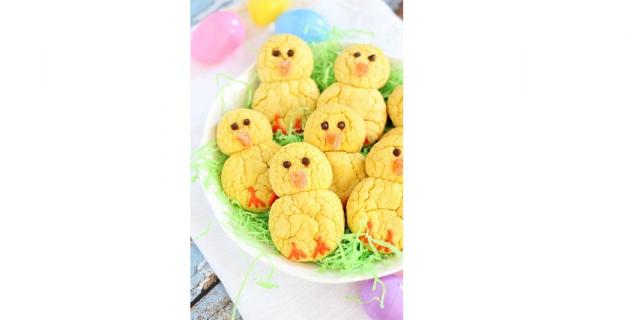 Foto: thegoldlininggirl.com
Are you preparing any traditional sweet treats for this Easter? We don't usually look for an occasion to indulge in delicious cookies, but it's always nice when it's connected with a special time of the year and you have bigger company to share it with (if you want, sometimes leave cookies just for yourself).