Are you in need of ingredients for biscuits that can improve their taste, texture and appearance? Are you looking to bring more flavour and pleasure to your consumers? Couplet Sugars, a Belgian, family-owned company with a long history can help you with that goal.
In today's article, I will be taking a look at Couplet Sugars, a Belgian company which, as previously mentioned, develops ingredients that improve the taste, texture and appearance of various dishes and desserts. These ingredients can also make your biscuits more appealing to your consumers and give you an edge over your competitors.
For starters, I will be taking a look at the company's history, mission and values. After that, I will try to give you a brief overview of all of their products so that you can see which of the company's products suit your needs the most. As always, you will be able to contact Couplet Sugards directly through our website at the end of the article. So, first things first, let us take a look at how the company came to be.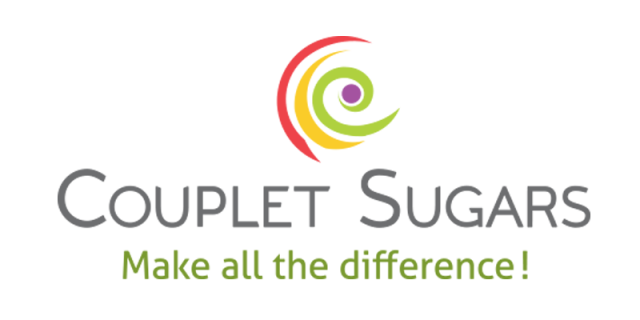 Couplet Sugars: History, details and overview
Couplet Sugars is a family-owned business whose founder, Dominique Couplet, started manufacturing granulated sugar in the Lille region of France back in the year 1847. The company has been in the family's control for a 170 years, and as of now, it is being run by the family's sixth generation.
Fast-forward 43 years later and the family acquired its first sugar factory at Wez, near Tournari. In the first half of the twentieth century, in the year 1937 to be more precise, the company launched their brown sugar products and started distributing them to markets across the country. The Couplet brown sugar product is still being sold today.
Fifty years later, Couplet Sugars launched their line of pearl sugar products. For those of you wondering what pearl sugar is, it is regular sugar that has been compressed so that it forms into larger, round particles that will not dissolve in baked goods. It is mainly used for topping and decorating baked goods and other confectionery products.
Five years later, the company also launched its line of fondant powder. Fondant powder is an ingredient that is used to create several high-quality types of icing or fillings. Furthermore, in 2003, the company sold its granulated sugar production capabilities to Iscal Sugar. Remember how the company acquired its first factory back in 1890? Well, fifteen years ago, in 2005, they've opened up another brown sugar factory in order to increase their production quotas.
From 2007 to 2009, the company launched three different products: white, coloured and flavoured coated pearl sugars. Three years later and the company was certified by FSSC 22000. In 2013, the company yet again expanded their range of products and started selling coated icing sugar and Beefondant. As hiqh-quality, creative packaging is also an important aspect of any successful product, Couplet Sugars opened-up a new, state-of-the-art packaging facility in 2015.
In the last couple of years, from 2016 to 2018, the family-owned company has constructed a new headquarters, including: new offices, an application centre, storage warehouse and several production lines. These were some of the most important years in the company's history and represent their largest successes in the sugar industry.
Such success would not have been possible without the company's values - their entrepreneurial spirit, valuing people they work with and that work for them, their professionalism in conducting business and their openness to new avenues of business. Couplet Sugars is also a socially responsible company, which is no surprise given the fact that it is a family-owned business after all.
The company has been Brunehaut's (a Wallon municipality of Belgium located in the province of Hainaut) major economic and social development driver. The company's investments are based on four different areas, which are: innovation & development, marketing & sales, capital expenditure and training.
To put it more precisely, the company invests into innovating and developing new products and new manufacturing processes. It also invests into marketing, which is an important part of any successful business, as well as sales worldwide. Of course, no amount of marketing will do you any good unless you have quality products to offer, which is exactly why Couplet Sugars invests into quality, capacity and controlling production costs. All of this, however, is achieved through a well-trained personnel.
Remember how I mentioned the company got certified by FSSC 22000 back in 2012? Well, as it turns out, the company has seven different certificates, which is a testament to the company's reputation and quality. The company has, in a short amount of time, received: the FSSC 22000, RSPO 9-1403-16-100-00, Kosher, Halal, FDA registration, organic and UTZ certificates. All of the certificates guarantee that Couplet Sugars products are of high-quality and safe for consumption (even for Jewish and Muslim people following their respective religious laws about food).
As you can see, Couplet Sugar is a highly successful, family-owned business with a large portfolio of products. But what do they sell exactly? I have already given a hint of what the company produces (mainly sugar products), but now I will give you a full overview of what Couplet Sugars has to offer so that you can decide which of their products can give you the edge over your competitors.
Couplet's products and ingredients
Pearl sugar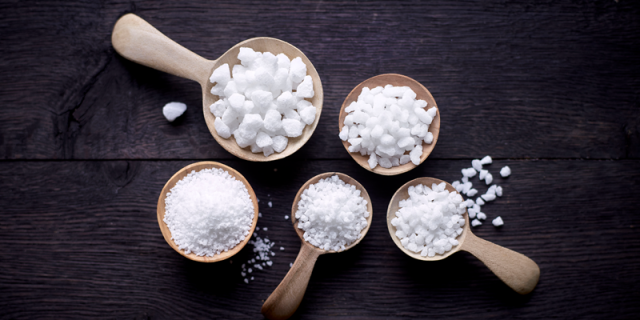 The first product on today's list is pearl sugar. Couplet's pearl sugar is an essential ingredient in so many desserts, especially Liege waffles to make them crispy and give them their delicious taste. However, since we are a biscuit magazine, and I am sure you are either interested in biscuits or are a biscuit producer yourself, you will be happy to know that the functional properties of sugar by Couplet do wonders in bakery and confectionery as well. What is even better, since 2018, the company also offers organic pearl sugar. For those of you wondering what pearl sugar is, it is actually compressed sugar which does not dissolve in pastries.
Chocolate pearl sugar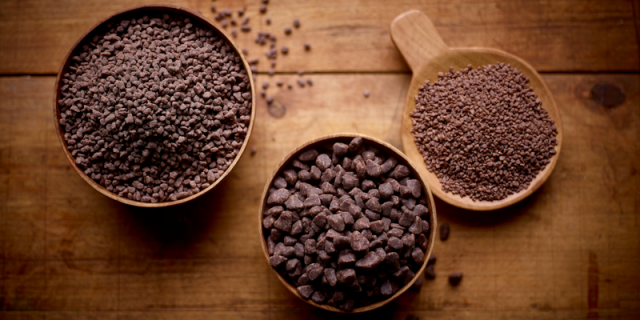 Chocolates are often filled with a lot of sugar. But have you ever seen a combination of the two ingredients? I haven't, and I would bet it is not something you see every day. The chocolate pearl sugar by Couplet Sugars consists of sugar pearls coated with cocoa paste. What is great about this suggar is that it contains zero additives, which makes it that much healthier. Through a combination of both delicacy and technique, the chocolate pearl sugar gives a unique taste to one's pastries, biscuits and confectionery. Other great qualities of this product is that it is bake-stable, freeze-stable and thaw-resistant in several applications.
Fondant powder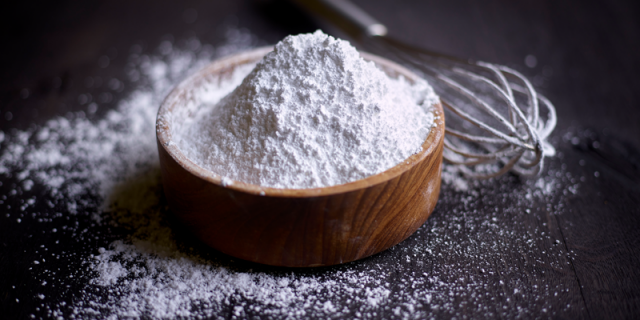 Fondant powder by Couplet Sugars is an ideal ingredient for anyone looking to create high-quality, professional icing or filling. The powder is made-up of ultra-fine sugar crystals and glucose syrup. The amount of glucose syrup used is flexible and the amount of any other ingredient can be adjusted as well. Other benefits of Couplet's fondant powder are that the sugar microcrystals have great fineness and that the product has good stability and consistency (even after long storage). Using Couplet's fondant powder also ensures a fine and smooth texture and a nice gloss of the end product. The powder is also quite easy to use, which means you will have no problem incorporating it into your products.
Icing sugar
Next on the list, we have Couplet's icing sugar! The icing sugar is an ultra-fine, high-quality natural sugar ideal for many applications, the first and foremost being icing! It is also used for mixes and decorations with sugar or in meringues. There is also a coated variant which is freeze-stable and moisture resistant. You can order the coated variant in white, pink, blue, orange and yellow colours. Since the icing sugar can be ordered in a wide variety of colours, it gives an original touch to your pastries and biscuits. The sugar is also additive-free (which is always a plus) and is a healthy product of superior-quality. Couplet's icing sugar, just like the fondant powder, also ensures a perfectly smooth texture of the end product.
Decosnow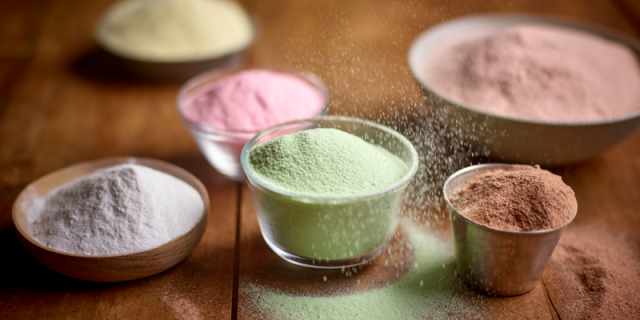 The decosnow is not your usual sugar. It is actually a high-quality powder dextrose coated with vegetable fat and starch. Another thing you might have noticed is that the decosnow is coloured, just like the icing sugar. However, their colours come from natural origin, they are not artificial colours. To put it more simply, decosnow is a decorating mixture used for that exact purpose. It is more commonly known as "donut sugar" or "deco powder". Furthermore, the decosnow is freeze-thaw stable, moisture resistant and suitable for fatty products. Just like the icing sugar, it also gives an original touch to your products due to the colours it can come in.
Brown sugar
Brown sugar is an ingredient already known to many. It comes from the same plants as white sugar, and it has a slightly higher calcium, iron, and potassium contents. Other great features of Couplet's brown sugar are that it has a soft texture, a uniform colour and controlled moisture content and an authentic taste that is has conserved for over a hundred years. This authentic taste has been preserved through the use of state-of-the-art technology that guarantees a product of quality. Using Couplet's brown sugar will ensure your end products have a nice colour, while also making them soft and improving their shelf-life. It is available in a wide range of tastes, particle sizes and colours.
Beefondant
Couplet's beefondant is a great choice for any beekeepers out there. The beefondant is a staple ingredient in the production of supplements for bees. In spring or in summer, your bees will thank you for the extra bout of energy they will receive from this natural product. Couplet's beefondant is exclusively based on sucrose and glucose syrup, which means that it contains no additives, no artificial enzymes, no startch or indigestible sugars, no preservatives and no toxic compounds such as, e.g. HMF, which is a toxic molecule for bees. The beefondant comes in powder form which is easy to use, and even easier to manufacture.
Couplet liege waffle mix
For those of you who not only make biscuits, but other pastries and confectionery products such as, e.g. waffles, the Couplet liege waffle mix will be a perfect choice. This mix allows you to easily create high-quality, tasty Liege waffles. If you are looking to expand your consumer base, there is also an organic & vegan mix which you can use to make vegan Liege waffles. The great thing about the mix is that it simplifies the process of creating your own Liege waffles, meaning that you will not have to come up with your own mix, rather, you can use Couplet's tried-and-tested recipe.
Cane sugar specialties
The semi-last group of items on today's list are cane sugar specialties. Couplet Sugars offers a wide selection of cane sugar specialties such as light and dark cane sugars, as well as muscovado and cane molasse. The primary use for cane sugars is that they add an unique and exotic flavour to your products, all thanks to their lightly fragrant taste. There is no better ingredient with which to enhance the taste of your biscuits and pastries. On a final note, the cane sugar specialties also give your end-products a sweeter taste and natural colour.
Biscuits crumbles
And last-but-certainly-not-least come the biscuits crumbles! The biscuits crumbles are used to add both a crunchy and tasty texture to your yoghurts, ice creams, panna cotta and pastries. There are four flavours to choose from, which are: cookie, speculoos, chocolate, and Oreo! A killer combination if you're a fan of Oreo cookies! They're also quite easy to use, as all you have to do is sprinkle some crumbles over your desserts to give them that extra flavour. Another great thing about the crumbles is that they're handmande in a traditional manner, ensuring your dessert have an authentic taste.
Couplet Sugars: An all-around amazing family-owned business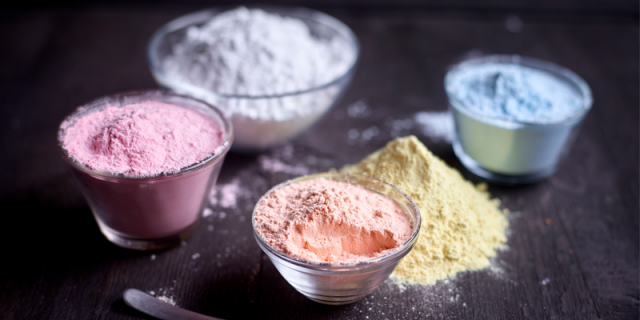 That would be it for today's overview of Couplet Sugars. There is no need to beat around the bush - simply put, Couplet Sugars is an amazing company with incredible statistics and an impressive portfolio of products which will help your biscuits achieve their full potential. So, why not contact Couplet Sugars immediately and order some brown sugar or fondant powder? Give your products the edge they have needed all this time and share your results with us! Make sure to subscribe to our newsletter as well, so as to not miss out on any of our future articles. If you're looking for more quality articles related to all-things-biscuits, then check out our magazine as well.