There are thousands of cookie types in the world. Not only usual chocolate etc., but also cookies with chili, bacon, rose water… You would be surprised! Cookies can even tell your fate!
If you are on this website, there is almost no chance that you do not like biscuits. Is there a better treat after a hard-working day than a sweet biscuit? Whether they are chocolate, fruity, big, small, dry or creamy – they are all tasty. There are really many types of biscuits in the world, brands produce many different versions and sometimes it is very difficult for us to choose which one to eat.
Now if you sit down and think about biscuits for a second, surely you will be able to remember at least ten types of biscuits (and you will also want to eat one right away, are we right?) Oreo, or maybe healthier ones – Grancereale …
Have you ever heard about Girl Scout cookies? Even almost every country has its special biscuits remarkable for it, for example, Nankhatai biscuits – different and unique.
There are so many choices. Aside from the classic chocolate, dry, creamy and fruity ones, there are those unusual cookies, completely different talking about flavors you could not even imagine fitting into biscuits. But still, they are famous all over the world.
Some are unusual in taste, some, exclusively in design, some in spices … We believe you will be surprised by the end of this article! Just continue reading, we do not want to reveal too much in the beginning.
Oh, Christmas!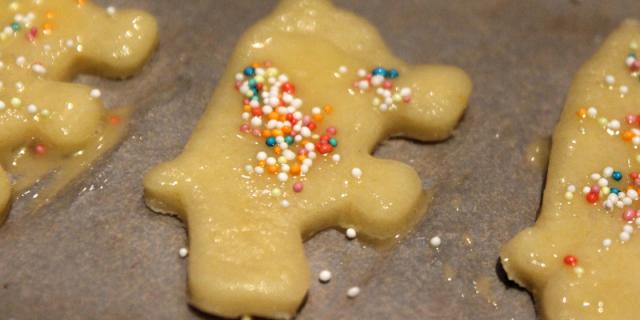 That magical time of the year we can't wait to see. Glare, lights, delicious food, Christmas carols, parties, get-togethers ...None of this can go without biscuits, right? You know for sure traditional Christmas cake, but do you know about unusual and different biscuits that you can try this Christmas? Here's a chance for a new lesson!
Healthy, but different!
Christmas spices definitely include ginger, cinnamon, vanilla, cloves, dried fruits, cocoa or chocolate with high cocoa content. But did you know that you can also include spices in your Christmas cookies that you may have only tied to unsalted foods, like millet, oatmeal, rice, sunflower seeds?
You can sweeten the barley and rice malt, which is the healthiest source of sweetness. For example, in Croatia, the most famous holiday desserts are fritters, walnuts, poppies, gingerbread, vanilla beans, and many others, for example in the USA they prefer candy and ginger cookies. In other parts of the world, holidays are eaten with the crunch in wine sauce, hard cinnamon candies, rice pudding, and many more, maybe a little unusual.
Examples
Laufabrauð is a bread (thin biscuit) in the form of a leaf, which is literally as thin as a leaf, and families and friends in Iceland come together to work this traditional holiday treat together.
Kransekake is an almond cake traditionally prepared in Norway for special occasions, including Christmas. Cake circles (many circle-shaped cookies) are stacked in layers - often 18 or more layers—stuck together with white icing. Kransekage cake rings are made with almonds, sugar, and egg whites. The ideal kransekage is hard to the touch, yet soft and chewy.
The original variant used at weddings is called overflødighedshorn (horn of plenty) and is shaped like a cornucopia and filled with chocolates, cookies, and other small treats. In the end, are small Norwegian flags are placed on them. They are served by separating individual rings and breaking them into smaller pieces. Except for the well-known fact that Christmas cookies are consumed with tea and coffee, they are becoming more and more popular as delicious gifts. To ensure that your household does not always eat the same cookies for each holiday, prepare them with Christmas cookies, but with different, and no less popular and delicious, spices. Some of them are lemon, pistachios, coconut, jelly candies…
Avocado and cookies, hmm?
We know that this may seem like an odd combination, don't be skeptical. It is a well-known fact that avocados are healthy food for the whole body, hair, skin, nails, metabolism ... Why not use it with sweets? Creative, right! Here's the recipe ...
Ingredients:
1 avocado
2 tablespoons bio cocoa
2 tablespoons coconut flour
1 teaspoon baking powder
1 egg
bits of dark chocolate
stevia as desired
Preparation
Crush the avocado in a fork.
Then insert all the other ingredients into the mixer and mix.
Put the mixture in a baking tray lined with baking paper with an ice cream dispenser.
Press the ball with a spoon to take the form of a flat biscuit.
Put pieces of dark chocolate on the biscuits. Bake them for 10-15 minutes at 160 degrees.
Colors + tea!
If you are a fan of experimenting and trying new things, this is for you! Did you ever had any idea that biscuits can also be made with tea? To be exact, with tea powder which is very healthy.
These biscuits are very famous in China and Japan, especially because of the matcha. Chinese have different versions of matcha sweets and biscuits. You can add tea powder into your dough and it fits in almost every recipe!
Green cookies - add 1 teaspoon of Matcha powder to the flour and finally 80g finely chopped pistachios
Black cookies - add 3 tsp Acai powder to the flour and finally 80g pine nuts
Rose cookies - add 2 teaspoons of Camu Camu powder to the flour and finally 80g of dried cranberries
Matcha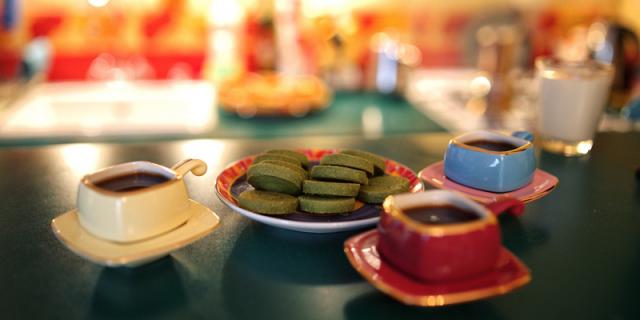 Matcha or macha is finely ground powder of specially grown and processed green tea leaves. The earthy, slightly bitter taste with a sweet hint of vanilla-like aroma of matcha is utterly dreamy and alluring, which makes it a delightful ingredient to work with. It offers health benefits. In addition to providing small amounts of vitamins and minerals, matcha is rich in antioxidants called polyphenol.
Chocolate chip cookies specialties!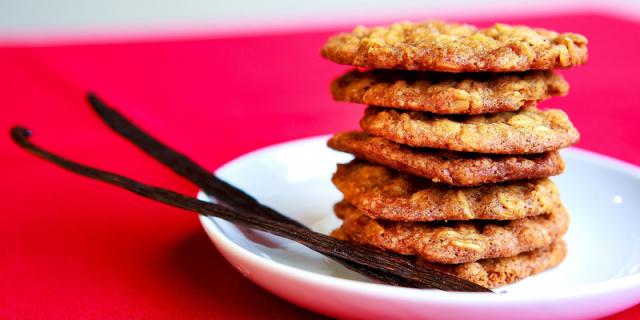 Some people enjoy spicy food, while others simply don't, often because of health problems. Chilli goes well with meats, side dishes and almost always binds to savory dishes, but that doesn't have to be the case! There are a number of biscuit recipes associated especially with chili. You can throw Chocolate chip cookies to the next level by adding chili to them.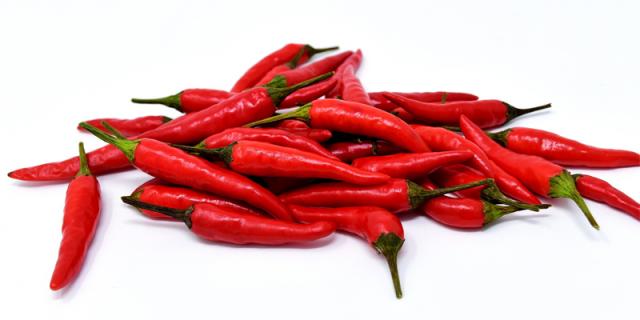 You can even add ginger! Talking about chocolate chip cookies, mostly Americans, use bacon instead of chocolate chip (or even in a combination). What do you think, would salty twist make it taste better? Hmm…
We would like to give it a try! We believe that you sometimes heard about sweet and salty combinations in sauces and even lunch versions, so why it wouldn't be a case even in cookies!
Philly Cheesesteak
Favorite sandwich in the shape and taste of biscuits, who is interested? Did you ever hear about Philly Cheesesteak? However, someone over at the Cooking Channel came up with the idea to create a hybrid of their favorite sandwich and their favorite cookie.
You start by creaming together spread with cheddar rather than sugar. At that point, you include pepper and paprika before collapsing in your onion and hacked hamburger jerky. Top with your tomato icing and you're ready. That's right, treats with hamburger jerky and tomato icing.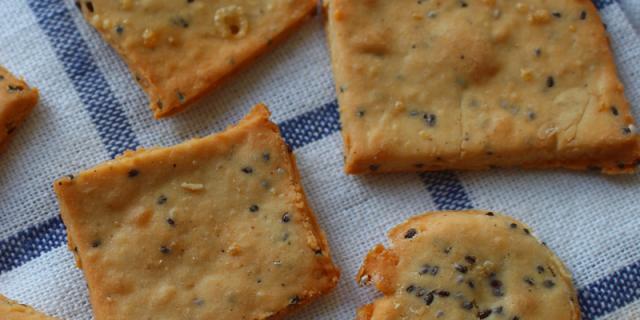 Who remembered Pesto?
Oh, for real, who came up with the idea to put pesto in sweet cookies? We are just asking, don't want to judge, maybe we would be surprised if we try them, are you brave enough?
They aren't appetizing, they aren't sweet, they simply exist in some peculiar a dead zone between the two. They are made with a large number of indistinguishable fixings from the pesto. Basil leaves, pine nuts, and parmesan cheddar are blended in with increasingly customary mixture fixings, alongside orange zest.
Chips cookies
In this recipe, cookie dough is formed into a ball, coated in whipped egg white and then rolled around in roughly crushed potato chips. The chip covered spheres are then slightly flattened, poked with a thumb and baked, before filling the dent with jam.
Key lime pie sandwich cookies
Aren't these cookies interesting even by their name? Look at the 'keywords' – lime, pie, sandwich … Hmm, couldn't be a bad combination, right? For the filling, you could combine cream cheese, powdered sugar, zest and juice of a few key limes. Super fast and super delicious!
Pumpkin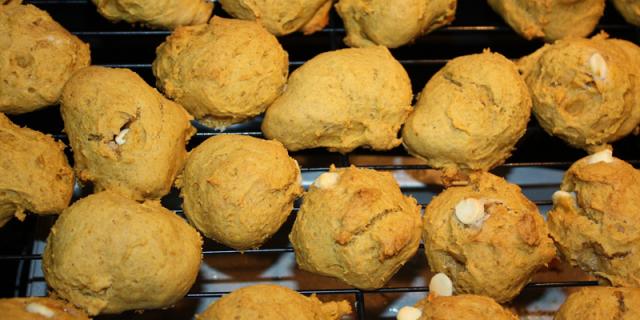 Pumpkin is literally the ideal ingredient for fall - use it while there is more! There are really a lot of combinations with pumpkin: whether it's filling, dry biscuit or just topping. Pumpkin may not be common for biscuits, especially not dry ones, but it does make the dessert have special flavors.
What's your destiny?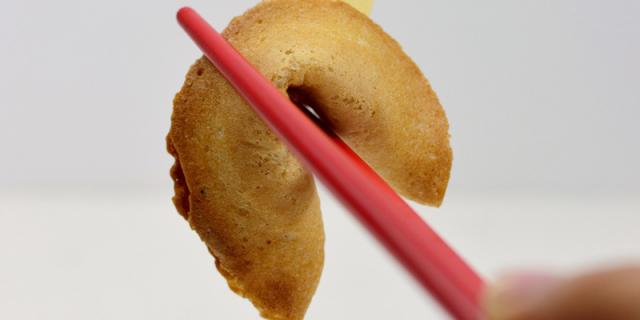 A fortune cookie, is that even possible? In China it is! you must have heard about fortune cookies. A fortune treat is a fresh and sugary treat typically produced using flour, sugar, vanilla, and sesame seed oil with a bit of paper inside, a "fortune", on which is an aphorism, or a quote. But, they are not actually Chinese!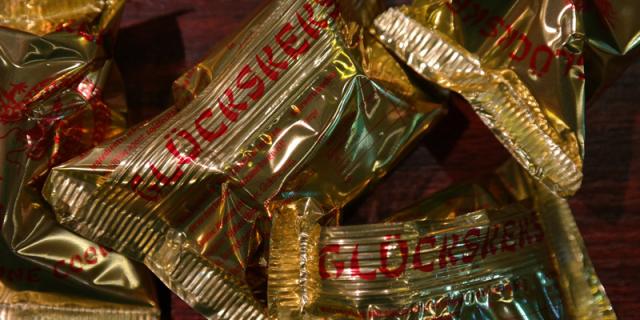 Fortune cookies have been notable in the United States since the end of World War II and became even more popular in the 1960s when they were used in two different presidential campaigns. It is said that this was done so that Americans may enjoy the familiarity of a dessert, seeing as Chinese do not have desserts in their cuisine.
Did you know?

In Japan, some fortune cookies actually bear a negative message. If one gets such, the custom of the land says you should tie the fortune to a pine tree to prevent the ill-fortune from following you.
Getting interested in fortune cookies? You can read more about these cookies on the link.
Another unusual type of biscuit is for sure – the one with rose water.
Funny story about an unusual cookie
It all started on January 21st when it was noticed that the sculptures of two men on the front of Leibniz's Hanover headquarters no longer bear the company's trademark - a gilded 50x40-inch glazed biscuit.
Very quickly the thief answered the request. In a message made up of words cut from newspapers, the hijacker said he would return the biscuits if the manufacturer offered Leibniz biscuits to his children in hospitals during February, saying: "Not with dark chocolate and not without chocolate.
The ones with milk chocolate. " He also "begged" them to donate € 1,000 to abandoned animals home. The biscuit was truly dazzled by a horse sculpture in front of the University of Hanover. Cookie Monster still embellished him with a red bow. Cookie monster is, for sure, the most popular character and a cookie fan. You haven't heard about him? Or you heard, but you don't know anything about him? It is time to learn!
Unusual design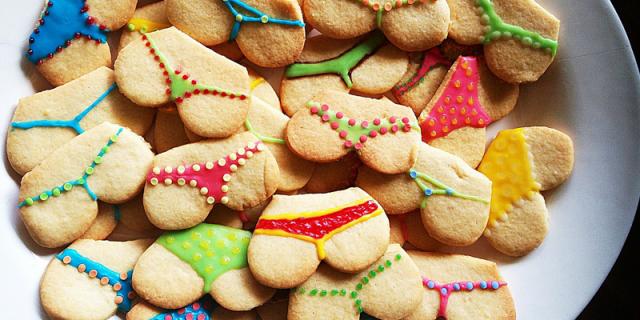 Biscuits are often unusual because of their design. For example, sometimes they made biscuits in the form of vegetables, which seemed to be marketing but also a psychological trick to make people feel less guilty about eating them (even though they are not healthy at all).
Several studies have confirmed that sales increased by 30% because of this. Topping and filling in color often give the impression of unusual biscuits, and in the market, we can find them in thousands of different shapes. Talking about the unusual design, we mentioned toppings that are 'bosses' and the main helpers in designing.
Here is the recipe of how to make a perfect topping:
Steps
Royal icing is a hard white icing, made from softly beaten egg whites, icing sugar, and sometimes lemon or lime juice.
In a medium bowl, mix powdered sugar and butter with spoon or electric mixer on low speed. Stir in vanilla and 1 tablespoon of the milk.
Gradually beat in just enough remaining milk to make frosting smooth and spreadable. If frosting is too thick, beat in more milk, a few drops at a time.
You are designing your cookies – for how long would cookies last?
While fresh royal icing will always give you the best results, egg white icing can last up to one week if refrigerated and stored properly. Meringue powder-based royal icing lasts much longer, up to a month.
Be sure to subscribe to our newsletter by registering so that you do not miss any of our articles and insights.