The ketogenic diet is a high-fat, adequate-protein, low-carb diet, very popular nowadays. Who said you can't eat sweets while dieting? There are many keto-friendly cookie recipes and brands.
In December, we enjoyed holiday cookies and sweets, and in January we had to get back to work, to-dos, and toil. Also, in January, many people want to change their eating habits and drastically drop many foods from their diet so far. It is difficult to maintain continuity when it comes to drastic changes, have your motivation already dropped after the end of January?
If so, we are here to help you make the journey easier. Listen to the good news now: you don't have to give up cookies! You can only modify the recipe and eat them completely guilt-free. There are many fit cookies in the market, and have you heard of the keto version?
The ketogenic diet is a choice that has helped many in controlling their weight, but also in getting rid of many health issues.
In nutrition, diet is the entirety of nourishment devoured by an individual. The word diet frequently suggests the utilization of explicit admission of sustenance for wellbeing or weight-the board reasons (with the two regularly being connected).
Despite the fact that people are omnivores, each culture and every individual holds some nourishment inclinations or some nourishment taboos. This might be because of individual tastes or moral reasons. Singular dietary decisions might be pretty much solid. Complete nutrition requires ingestion and retention of nutrients, minerals, basic amino acids from protein and fundamental unsaturated fats from fat-containing nourishment, likewise nourishment vitality as starch, protein, and fat.
Dietary propensities and decisions assume a critical job in personal satisfaction, wellbeing and life span.
There are so many diets today that are being presented to the public, but each one promotes the same - a healthy diet full of nutrients, most often throwing out so-called empty calories, refined foods, white sugar, and white flour and fast food.
Sweets in diets are usually not allowed (oh but how will we get rid of biscuits?). Each person has a specific diet and there is no one ultimate solution for each individual. Also, if you want to adhere to one specific diet, it is important to consult your doctor before going with this regimen!
If you have not yet found a diet for yourself, a ketogenic diet may seem like a good choice! Also, to note, it includes biscuits, even Nutella, so, keep reading! :)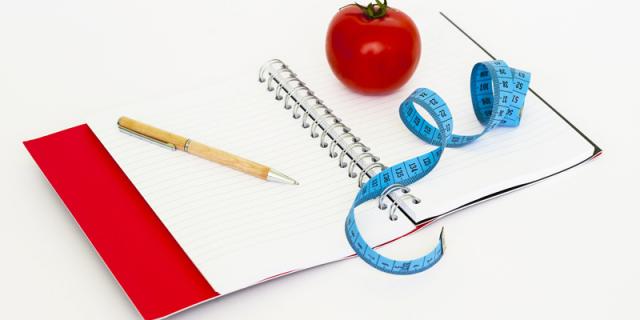 Ketogenic diet
The ketogenic diet is a high-fat, adequate-protein, low-carbohydrate diet that in medicine is used primarily to treat difficult-to-control (refractory) epilepsy in children. The diet forces the body to burn fats rather than carbohydrates.
A keto diet can be especially useful for losing excess body fat without hunger and for improving type 2 diabetes. While you eat far fewer carbohydrates on a keto diet, you keep up moderate degrees of protein admission and may expand your admission of fat.
The decrease in carb consumption places your body in a metabolic state called ketosis, where fat, from your eating regimen and your body, is scorched for energy. The "keto" in a ketogenic diet originates from the way that it permits the body to create little fuel atoms called "ketones." This is an elective fuel source for the body, utilized when (glucose) is hard to come by.
At the point when you eat not very many carbs or not very many calories, the liver produces ketones from fat. These ketones at that point fill in as a fuel source all through the body, particularly for the mind. The brain is an eager organ that expends bunches of vitality consistently, and it can't run on fat legitimately. It can just a sudden spike in demand for glucose – or ketones.
On a ketogenic diet, your whole body switches its fuel supply to run generally on fat, consuming fat all day, every day. At the point when insulin levels become low, fat consumption can increment significantly. It gets simpler to get to your fat stores to consume them off. This is incredible in case you're attempting to get more fit, yet there can likewise be other, more subtle advantages, for example, less yearning and a consistent stockpile of vitality (without the sugar pinnacles and valleys we can get from high carb suppers). This may help keep you alert and centered.
What's the most important thing to do to reach ketosis? Avoid eating too many carbs. You'll likely need to keep carb intake under 50 grams per day of net carbs, ideally below 20 grams.
The groceries you should eat on your keto diet: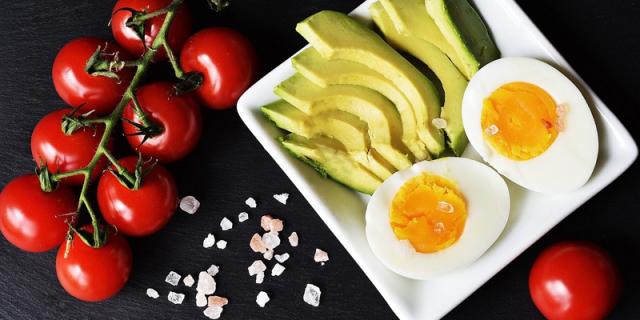 Natural fats
Fish and seafood
Meat
Eggs
Cheese
Vegetables (tomatoes, broccoli, cabbage, paprika) – in general, vegetables that grow above ground
Try to avoid:
Potatoes
Pasta
Rice
Bread
Soda
Candies, chocolate
Alcohol
Bananas
History and origin of the ketogenic diet
The ketogenic diet got well known as a treatment for epilepsy during the 1920s and 30s. It was created to give an option to non-mainstream fasting, which had shown accomplishment as an epilepsy treatment. Be that as it may, the eating routine was in the long run to a great extent relinquished because of the presentation of new anticonvulsant treatments.
Even though it rose that most instances of epilepsy could be adequately controlled utilizing these drugs, they despite everything neglected to accomplish epileptic control in around 20% to 30% of epileptics. For these people, and especially youngsters with epilepsy, the eating regimen was re-presented as a system for dealing with the condition.
As different specialists started attempting to duplicate these outcomes, some explored different avenues regarding altered fasts that concentrated on dispensing with starches and sugars, making it a better option than restricting all calories equally.
In particular, Dr. More stunning at the Mayo Clinic saw that specific epilepsy patients had fewer seizures when their glucose was brought down from eating a high-fat, low-carb diet. He thus made the ketogenic diet as an approach to imitate the digestion that fasting produces.
Desserts and cookies in keto? Why not!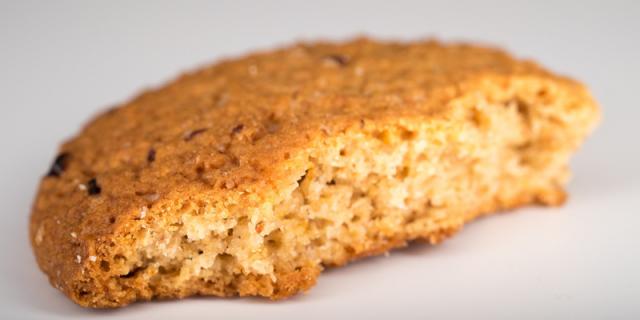 If you decide to stick to the keto diet, you don't have to give up desserts! For many unhealthy foods, there are healthy and keto-friendly substitutes, and many biscuits manufacturers and industries are also introducing keto versions of their recipes and brands. You can also make it with just a few simple ingredients. You all know about chocolate chip cookies, shortbread cookies, brownies... They also exist in the keto version. Wow! Dream, right? But more about that later...
For example, there are more and more keto ingredients you can buy seperately, too. We would point out chocolate chips created by Colorado's Explorado Market.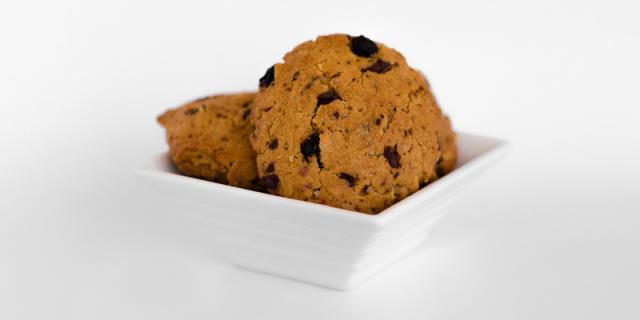 Keto Producers - Companies that grew their business on keto
KetoneAid
Falls Church, Virginia
Founded: 2016
4505 Meats
San Francisco
Founded: 2009
Victory Belt Publishing
Las Vegas
Founded: 2006
Keto and CO
Ted Tieken, the founder of Keto and Co, has been following a ketogenic diet since 2014 to oversee constant torment. (He additionally lost 35 lbs in the wake of going keto.) Ted wanted to make keto products tasty, even sweets, so everyone could enjoy it while forming their best shape and staying healthy. What's more, because, as they said on their website, their items are made by keto individuals, for keto individuals, you'll never observe fluffy carb math or shrouded starches.
Interesting fact: Every product they make contains less than 1.5 grams net carbs per 100 calories
Their products:
Keto fudge brownie mix
Sugar replacers
Keto buttercream frosting mix
Keto banana caramel muffin mix
Keto shortbread cookie mix
Lo! Foods
''India's widest range of low carb foods''
Lo! Foods is the company developed to urge individuals to eat scrumptious and healthy food by advancing low-carb items. Sudarshan says, having a solid nibble on one event, and undesirable stuff the remainder of the time doesn't prompt sound results.
India is diabetes and respiratory failure capital of the world. Logical research today infers that all the above are basically a way of life-based illnesses - in actuality, they are caused because of diet and propensities, along these lines, as per that, the progressions are fundamental!
The company aims to reduce the incidence of diabetes and cardiac-related diseases in India by five million by 2023. Also, as they said on their website, people often think that eating healthy is not tasty, and they give up fast because they cannot get rid of sweets. Lo! Foods wants to show people that healthy doesn't have to mean not delicious or without any taste ...So, let's see which products, with an emphasis on cookies, are their specialties.
Keto almond cookies
Only 1 gms carbs per cookie: The formulation of Superfood seeds makes Almond cookies low carb, without compromising the taste
Formulated for diet keto-the lo! Practitioners have checked almond cookies using Blood and Urine Ketone meters to prove you are keeping in Ketosis. Keto Almond Cookies add a hint of sweetness, making this a great Keto Cookie Tea-Time Low Carb, or a chocolate snack to take care of the Sweet cravings.
Low carb elaichi biscuits
The taboo against Elaichi? You'll start craving for it once you try brand new Elaichi Biscuits.
89% Lower Carbs than regular biscuits
High Fibre, High Protein
Made with Superfood Seeds
Keto-Friendly
Something different, unusual and spicy!
Low carb chili biscuits
Low Carb & Keto Friendly – With just 1.8 grams of net carbs per serving, it is 88 % lower in net carbs than regular biscuits in the market!
Multi-Seed Cookies. High Fibre and High Protein. No Sugar and no maida
Safe for diabetics - Cookies are low on carb and is Sugar-free, which means that it's a healthier snack than a normal biscuit!
Clarity Bites
Cookies and treats made from the USA (with its headquarter in Maplewood, NJ)
Everything started when the founder Flavia started on her fitness journey. The keto diet helped her lose weight in 2017 and she started honestly loving that lifestyle but she missed sweets so that's how the idea was born. She created BisKeto, MilkMuse and Fla low-carb granola.
MilkMuse - with milk-making ingredients! - to help Keto mommas increase their milk supply without resorting to sugary lactation cookies.
There are BisKeto cookies with many different flavor fillings, for example: lavender, almond, coffee, lemon... Mmm... Even if you were not on a keto diet, why wouldn't you try lavender cookies? Are you a fan of unusual flavors?
Shortbread keto cookies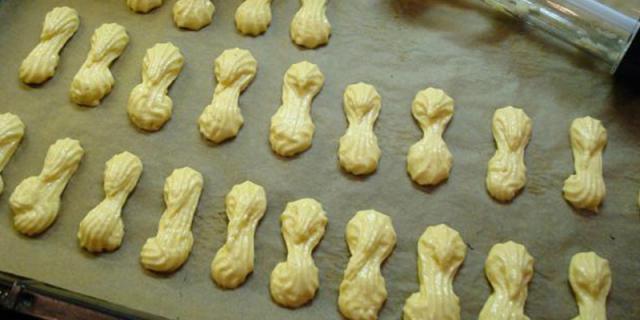 Shortbread are traditional cookies loved by many people worldwide, especially in the United Kingdom.
Their creamy filling is just irresistible.
However, whenever you eat them, you stop yourself because you know that they do not do well for your shape. There is also a keto version and it is very easy to do! Here is a recipe made by MyKetoKitchen.
Ingredients:
2 cups of Almond Flour
⅓ cup of
Erythritol
1 pinch of Salt
1 teaspoon of Vanilla Extract
½ cup of Unsalted Butter softened
1 large Egg
Step by step
Preheat oven to 150C/300F.
In a mixing bowl, add the almond flour, erythritol, salt and vanilla extract. Mix.
Add the butter and rub into the dry ingredients until fully combined.
Add the egg and mix well.
Take tablespoon-sized pieces of the mixture and roll into balls, then press onto a lined cookie sheet.
Leave a gap between the cookies as they will spread slightly.
Bake for 15-25 minutes, until the edges are browned. The cookies will firm up as they cool.
Leave to cool before storing in an airtight cookie jar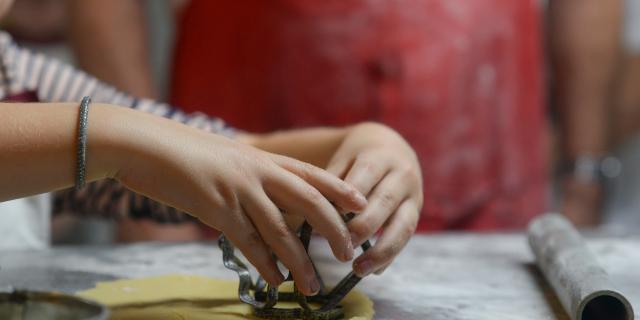 How to introduce and market keto products
If you are a manufacturer, this chapter is for you. How to implement keto products in your offer? Here are some simple tips ...
Market Saturation
Experts predict that the keto market will expand to $12.35 billion in 2024. So, there are many keto producers nowadays on the market which makes it hard to stand out. Innovations are the key! Be different, stand out, make the most popular and loved cookie types in a keto version and there is no doubt that people will buy them like crazy – they already know these types of cookies are tasty and if there are healthy too, who would resist of buying?
Ketone meters, Books, Recipes ...Educate yourself, read, read and read again. Different meters and tracking devices are available which can help you control ketosis. How is it used? They usually poke blood samples from a user's finger or take a breath sample to measure the amount of ketone in either.
Connection
Make it visible! Everyone who follows this diet will, for sure, look for keto-friendly food everywhere. So if you have a good marketing strategy, for sure you will be recognized and profitable worldwide.
Be sure to subscribe to our newsletter by registering so that you do not miss any of our articles and insights.
---
Leading image by Harbucks/Shutterstock.com