The Hello Panda cookies are sweet, little delights for all of you who love the Japanese culture. They are tasty and cute at the same time, and present a perfect gift for anyone who is infatuated with the Land of the Rising Sun.
Are you fond of the Japanese culture? Do you love the exotic far-east and wish to travel there one day? Do you wish to see the feudal castles and cheery-blossom trees? Well, we have a special treat for you today, as in today's article we will be focusing on the Hello Panda cookies which originate from Japan!
You might have already heard about these cookies, as they are one of the most popular brands of biscuits in Japan. In fact, they can often be found in candy boxes which are shipped by certain providers from Japan to thousands of people across the world, alongside other Japanese candy. These candy boxes are also very popular amongst YouTubers, so you can check out some videos online to see them for yourself.
If you have not heard of these sweet-looking cookies before, then read-on to learn more about their history, the history of their manufacturer Meiji, the different flavours and characters, and some interesting trivia.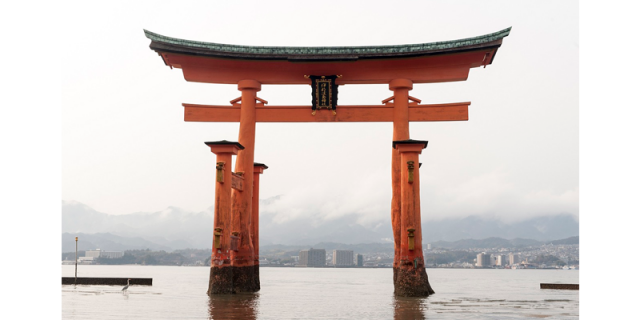 Hello Panda Cookies: A Quick Overview
Hello Panda cookies hail from the "Land of the Rising Sun", Japan. They are biscuits manufactured by Meiji Seika, and, as the name suggests, they come in the shape of little, cute pandas. Each of these little panda biscuits is made up of a shortbread layer filled with vanilla, double chocolate, green tea, strawberry or chocolate fillings.
As we have mentioned above, the cookies originate from Japan, and it is there that they were first released in the summer of 1979. The pandas, which are imprinted on the biscuits, are cartoon-styled and depicted doing various activities, such as practicing different sport disciplines, napping or eating.
Although Meiji products were originally baked in Japan, their mass-production actually began in Singapore and Indonesia. The exact year in which the Singapore factories started producing products other than Hello Panda cookies was 1974. Today, Hello Panda cookies are exported to most parts of the world, with the most prominent places of export being the United States, United Kingdom, Europe, Australia and Canada.
The biscuits are available in different standard and limited-edition packages. They are usually sold in tall, hexagonal boxes weighing fifty-seven and a half grams. In some countries where the cookies are exported, they are also available in smaller packages, or pouches, probably due to the needs of the market. These editions weigh from thirty-five to fifty grams.
When it comes to the nutritional values of the Hello Panda cookies, they are good for dieters. You can enjoy these snacks from time to time without having to worry that you are going to put on some weight. A standard serving of thirty grams (ten cookies) has about one-hundred and sixty calories. As for the nutritional values themselves, the cookies are made up of two grams of protein, ten grams of fat, and eighteen grams of carbohydrates.
This is it for the quick overview of the Hello Panda cookies. Next up, we are going to talk more about the biscuit's history, that is, the history of the Meiji company. You will get a chance to discover something new about one of Japan's most popular biscuits and the different characters that are a part of the Hello Panda line. Stick around after that for some interesting trivia about the cookies themselves.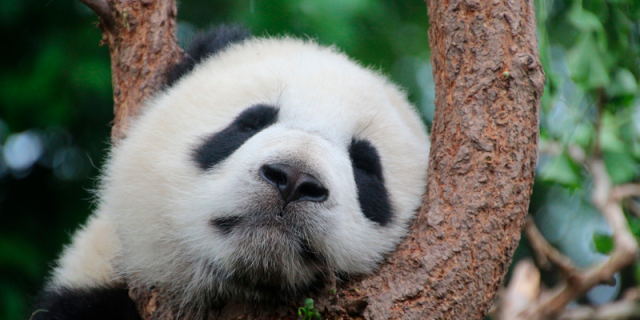 Hello Panda: The History of the Meiji Company
Although the cookies debuted in the summer of 1979, the Meiji Group as a whole is far older. The group was established in 1916. The company doesn't just sell cookies; they also produce products from other branches such as: dairy products, infant formulas, health and beauty items, pharmaceuticals, confectionery, baby food and sports nutritionals.
What interests us the most are the cookies, however. As the company states, the most important aspect of its business is its talented workforce. It is thanks to their accumulated knowledge and skills that the company is able to deliver their vast range of products.
In the year 2011, the Meiji company decided to expand overseas into the market of the United States. Meiji America Incorporated was founded as the main distributer of Meiji's confections in the US, which include the Hello Panda cookies.
The Meiji group produces and distributes a number of well-known brands to the markets across the world. The three most prominent brands are the Hello Panda biscuits, the Yan Yan and the Chocorooms, although the Hello Panda cookies remain its most well-known product.
As was already mentioned, Hello Panda cookies are the perfect treats for eating on-the-go. They sport a crème centre with a wide variety of flavours, and the biscuit is imprinted with pictures of cute, little pandas doing various activities. Another on-the-go Meiji snacks are the Yan Yan; Yan Yan are sweet cracker sticks which come with a dipping-crème.
If that didn't sound delicious enough, Meiji also produces a third confectionary called Chocorooms. The name is a play on the word "mushroom" as the sweets are shaped like, well… mushrooms. They come in different chocolate flavours and are topped with milk and dark caps, which are made from the most-quality West African cocoa beans.
Meiji America Inc. is also the main distributer of Stauffer's products. The two companies are long-standing partners, and their most recognizable products are the animal-shaped crackers. Besides those, Stauffer also produces other snacks, including cookies. The Stauffer company originates from York, Pennsylvania. It was there that the first animal cracker were produced, in 1871.
Besides the bakery in York, Pennsylvania, Stauffer also has two more bakeries, located in Cuba, New York, and in Santa Ana, California.
Hello Panda Cookie Characters
Over the years, the cute panda that is imprinted on the biscuit could be found in a multitude of situations. With so many sports in which this little panda is proficient, one could even conclude that this panda is a real sports fanatic! He is pictured doing the most popular sports such as basketball, football and tennis.
Then there are the classic American sports, such as baseball and American football, which obviously cater to the American crowd. There are also the many Olympic disciplines, such as archery, boxing, fencing, pommel horse, still rings, swimming and table tennis. Considering that the next Olympic games will be held in Tokyo, Japan, the Meiji company could earn a serious profit.
Besides the summer Olympic games, the Meiji panda is also depicted doing his or her best to perform in winter Olympics disciplines as well. The panda can be found curling, figure skating, playing hockey, skiing and snowboarding!
To all of you who love the outdoors and their bikes, fret not! There is something for you as well. The panda is good in cycling (who knows, he might have even participated in the Tour de France?), skating and skateboarding. Even Tony Hawk would be proud.
For those of you who like to spend their time in nature or at the beach, you will love the fact that this panda also knows the best activities to do in such places! He likes to go kayaking, sailing, surfing and playing volleyball. This panda sure is a jack-of-all-trades! And it also likes to raise its adrenaline level from time to time by racing in a Formula 1 car.
Hello Panda Products, Flavours and Nutritional Values
Now that we went through the cookie's history and character line, we can focus on the different Hello Panda products and variants you can order. For starters, there are the classic Hello Panda cookies with a crème centre and a crunchy shell. They are marketed as a bite-sized fun, and so are ideally suited to those people who are in a constant rush (and we can safely say that many people today lead hectic lifestyles).
The classic Hello Panda cookies with a crème centre and a crunchy shell come in different flavours and sizes. You can choose from three distinct flavours and three package sizes. The three flavours are chocolate, vanilla and strawberry, while the boxes come in sizes of sixty grams (twenty cookies), one-hundred and seventy grams (hexagonal boxes containing eight bags weighing twenty-one grams) and six-hundred and eighty grams (a box containing thirty-two bags weighing twenty-one grams).
As for the ingredients, there are many that can be found in the recipe. You can always check this section to see if the cookies contain traces of any ingredients that you might be allergic to. The Hello Panda Cookies use enriched flour, which is regular wheat flour enriched with niacin, thiamine, mononitrate (better known as vitamin B1), riboflavin (again, better known as vitamin B2 and folic acid.
The enriched flour also has reduced iron. Other ingredients include vegetable oil, which is a mixture of palm and soybean oil, sugar, chocolate and whole milk powder. Baking soda is used as the leavening agent, although it makes up less than two percent of the ingredients. Continuing on with the ingredients, caramel colouring can be found inside, as well as emulsifiers (which consist of sorbitan tristearate, sucrose esters of fatty acids and soy lecithin).
Malt syrup is also added into the mix, as are natural and artificial flavours, salt to heighten the sweet taste of the cookies, and seasoning (which includes maltodextrin, hydrolysed soy proteins, Greek yogurt powder, disodium inosinate and disodium guanylate). Finally, the cookies contain yeast extract, milk, soy and wheat. The cookies are created in bakeries which use peanuts and tree nuts.
We've already touched upon the subject of nutritional values for the Hello Panda cookies. These nutritional values are based on serving sizes of ten Hello Panda cookies, which is about thirty grams. They contain one-hundred and sixty calories, ninety of which come from fats.
The average human needs to consume around two thousand calories per day in order to function properly and maintain weight. There is a total of ten grams of fat in the cookies, which makes up fifteen to twenty-five percent of daily fat income. Saturated fats make up half of the total number of fats, with zero trans fats found in the cookies.
The cookies contain zero cholesterol, so those people who have a high cholesterol can safely enjoy them. Eighty milligrams of sodium can also be found in the cookies, as well as eighteen grams of carbohydrates. The cookies also contain less than one gram of dietary fibre and eight grams of sugar.
Two grams of protein can be found inside, which is rather low, as well as zero vitamins. The cookies also have a calcium value of two percent and an iron value of six percent. That would mostly be it for the nutritional values of the cookies. Now that we have covered these areas, its back to the fun stuff. To finish off the article, we're going to present you with a list of the most interesting facts about the Hello Panda cookies.
Hello Panda Cookies Trivia
These are the most interesting facts we could find about the sweet, delicious (and cute) Meiji Hello Panda cookies. Our hope, whenever we write one of these lists, is that you'll be entertained and learn something new in the process. So, without further ado, let's start with the #1 fact!
The Hello Panda cookies are so versatile that they can be used as thematic decorations for a large number of dishes! Do you have a son or a daughter who loves football? Why not make a football cake decorated with the biscuits which depict the Meiji panda playing football? The possibilities are endless!
There was a "Find the Golden Panda" game back in 2014 celebrating Meiji's fortieth birthday. The participants had to download an app which would enable them to find the Golden Panda. Those who succeeded in this were rewarded with large sums of cash.
As we have previously mentioned, although the cookies originate from Japan, their current production facilities can be found in Singapore and Indonesia.
Hello Panda cookies, although most prominent in Japan, can be found in all corners of the world. They are exported everywhere, from Europe to Australia and beyond!
The Hello Panda cookies are not the only cookies with cute animal depictions on them. There are other competitors with their own characters, but Hello Panda consistently wins fan polls and is always on the top spots in popularity charts. Way to go Meiji!
Hello Panda Cookies: A Concluding Word
The Hello Panda cookies are sweet, little delights for all of you who love the Japanese culture. They are tasty and cute at the same time, and present a perfect gift for anyone who is infatuated with the Land of the Rising Sun. We hope this article has been of great use to you, as you can check out the ingredients list and nutritional values to check if the cookies are up to your speed. Not only that, but we also hope you found the trivia section interesting, as well the quick overview of the company's history. That would be it for today's article. Until next time, cheers!
---
Leading photo source: FenrisWolf/Shutterstock.com