You have such a 'sweet tooth' and can't imagine giving up cookies but you have to think about staying in shape? No problem! There are so many fit biscuits in stock; oatmeal biscuits, protein bars, crackers ... Read, learn, and eat guilt-free!
The holidays are behind us – did you rest, have fun, hang out with your loved ones? Holidays are the time of family reunions, a time of the year filled with warmth, love, fun, but also good delicacies. The holidays, we bet, couldn't pass without delicious creamy cakes, sweets, and biscuits, right? Who wouldn't kneel when trying all these delicious desserts ...
With tables full of tasty biscuits, who would think of their shape and being fit? Now that the holidays are over, we can re-focus on a healthy and balanced diet and continue to make healthy decisions; create healthy habits if we haven't had them before, or go back to the old ones we created but broke a little during the holidays. We are here to help!
If you've become so ''hooked'' on cookies and now you just can't get them out of your routine, that is no problem! You can easily eat those healthier variants, of which there are many on the market today.
We have highlighted the most famous fit biscuits brands, but if you can't find certain in your country, you can easily make your own – some actually take less time and are easier to make than some of the 'classic' types, so you have your snack on the go quickly, sweeten yourself and still bring in the nutrients your body needs and you stay in shape!
Fit biscuits in general
Fit biscuits aren't, in general, some kind of 'atomic physics' or something out of the ordinary and a lot different, they simply replace some of the less nutritious ingredients with the more nutritious ones. Fit biscuits usually include various types of seeds, full-grain flour, nuts, dried fruits, and often protein powder.
Protein powder is a specific ingredient that brings biscuits to a whole new level; protein bars are very well known in the fitness world and there are almost no athletes who, at least sometimes, do not consume them. This article will cover a whole chapter on protein cookies so, stay tuned!
Some fit biscuits may come as a complete meal replacement, most often breakfast, so there are specified 'breakfast biscuits' that gradually release carbohydrates and make you feel longer. Some are true energy bars concerning all the nutrients they contain and supply you with enough strength to withstand the long rest of the day or hard workout or training.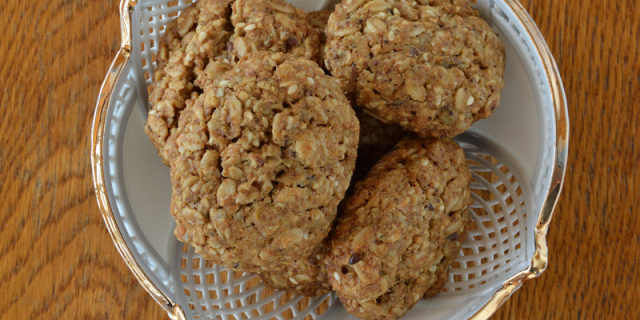 If you're going to a cookie swap or party, here are cookies you can feel good about baking and be sure they are good for your shape and health:
Almond Blueberry Cookies
White Bean Chocolate Chip Cookies
Gluten-Free Pumpkin
Oat and Cranberry Cookies
Flourless Peanut Butter Cookies
Protein bars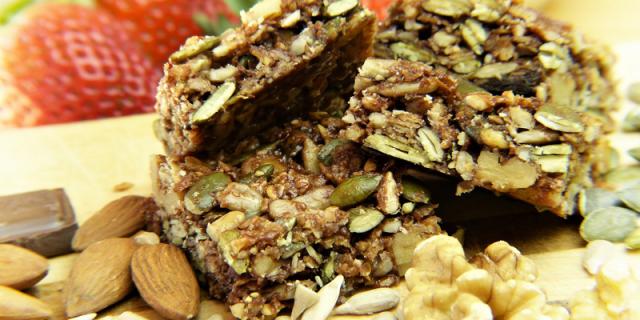 Protein bars are nutrition bars that contain a high proportion of protein to carbohydrates/fats.
Protein bars are intended for people who mainly want a suitable source of protein that does not require preparation (unless they are homemade). Energy bars provide the bulk of their carbohydrate food energy (calories). Food substitute bars are designed to substitute a variety of nutrients for a meal.
Protein bars are commonly not as much as energy bars in sugar, not as much as nourishment substitute bars in nutrients and dietary Mineral bars and a lot higher in protein than either. Protein bars are mainly used by athletes or exercise enthusiasts for muscle building.
Why are proteins important?
Protein bar specialization The body needs protein in order to build muscles, despite various supplements. It is commonly recognized that after exercise protein helps build the used muscles in the health and medicinal fields.
Whey protein is one of the most commonly used athletic protein sources. Certain protein sources include egg-white protein and casein, commonly referred to as milk protein and moderate-related stomach section. Certain protein sources include egg-white protein and casein, commonly referred to as the slow digestive component of milk protein. There are also vegan protein bars and its protein sources are mostly from peas, dark rice, hemp, and soya.
Issues that may occur in protein bars - sugar levels! Protein bars may include high sugar levels, and are sometimes called ' groomed candy bars ' – many protein bars contain sugar as a sweetener, to keep their calories and carbohydrate levels relatively low.
History of protein bars
Just at the beginning of the 1950s, sometime between 1953 and 1954, one of the first precursors to the contemporary protein bar came in.
How often do you get to eat food that was developed as part of the space race?
In the earlier years of NASA's space program, one of their main obstacles was how to provide healthy, delicious and nutritious food for their astronauts. The first form of snack bars was one of the first ideas arising from NASA's research program. The primary bar wave was presented during the 1960s when Apole Moon's arrival was under the getting mark ' Space Food Sticks. ' around then, Space Food Sticks were offered to clients with pole shapes containing healthfully well-adjusted measures of carbs, fat, and protein as ' no-solidified adjusted vitality (snacks).
In 1986, when they were monetarily unloaded as power bars, the protein bars emerged. Today, protein bars enjoy mass-market appeal as a healthy energy boost, thanks to their natural ingredients. They are available in almost every market.
Good protein bars available nowadays in the markets:
Flex Bakerx High Protein Cookies
Quest Nutrition Protein Cookie
Lenny & Larry's The Complete Cookie
MuscleTech Soft Baked Whey Protein Cookie
Best for fiber: Performix Chocolate Chunk Protein Cookie
Low carb cookies because they are made with almond flour, which is a good, gluten-free alternative to white flour.
Breakfast biscuits
Breakfast biscuits are, as the name implies, biscuits whose ingredients are suitable for breakfast mostly. Of course, it is not a 'sin' to eat them for another meal or snack, but breakfast is the main purpose for which they are designed.
What's the secret? Breakfast biscuits are made from ingredients that your body needs especially in the morning to provide you with energy. Most often, these ingredients contain complex carbohydrates that are gradually released and make you feel full longer. They are packed with whole grains, fiber, and protein – all of which are essential to boosting energy. They even contain B vitamins which play an important role in how energy is released.
The most popular breakfast biscuits
BelVita Breakfast Biscuits
4 hours of nutritious steady energy! The delicious biscuits are made with a combination of grains that are carefully baked to release energy regularly and continuously to fuel your body throughout the morning.
Belvita, sometimes written as belVita or BelVita, is a brand of breakfast biscuits sold initially by Kraft Foods and now by Mondelez International, established in 1891 a U.S. organization made from the worldwide nibbling and nourishment brands of Kraft Foods. These breakfast biscuits were fist advertised in Europe and were acquainted with the United States showcase in 2012.
Weetabix
Weetabix brand is the most popular for its cereals but they also have breakfast biscuits in stock. Weetabix is an entire grain wheat breakfast oat delivered by Weetabix Limited in the United Kingdom. It comes as palm-sized adjusted square shape molded biscuits. Variations incorporate natural and Weetabix Minis versions. The UK oat is made in Burton Latimer, Northamptonshire, and traded to more than 80 nations. Weetabix for Canada and the United States is fabricated in Cobourg, Ontario, in both natural and ordinary forms.
Created in the UK since 1932, Weetabix is the British rendition of the first Australian Weet-Bix. Both Weet-Bix and Weetabix were developed by Bennison Osborne, an Australian. Weet-Bix was presented in Australia through the organization ''Grain Products Limited'' in the mid-1920s with subsidizing from businessperson Arthur Shannon and promoting help from Osborne's New Zealand companion Malcolm Macfarlane.
Weetabix on the go
Each Weetabix On The Go Breakfast Biscuit serving contains four biscuits in a handy protective tray. The biscuits are sold in 250g boxes containing 5 packs of 4 biscuits and the Milk & Cereal and Apple with a hint of Cinnamon flavors will also be available in 50g single packs of 4 biscuits.
Koestlin
Rich in grains, with their crunchy texture and irresistible aroma, Breakfast Biscuits are perfect tea biscuits not only for breakfast but also at any time of day. They come in convenient packaging – four individually sealed packets of four biscuits to keep them fresh. – as they described their biscuits on their official website.
The Koestlin factory has been producing biscuits, tea biscuits, wafers, salty snacks (sticks and pretzels) and extruded products (flips-type) for more than 100 years. To carry out its production, Koestlin's factory has ten technological lines with a production capacity of 25,000 tonnes per year, which is achieved by working in three shifts.
If you wanted to eat chocolate, you'd rather eat Breakfast Biscuits Double chocolate that contains a lot of pieces of real chocolate (10%) and seven whole grains: wheat, oats, rye, barley, spelled, rice and buckwheat, which as the source of various nutrients contribute to the nutritive value of the chocolate roll.
No added color or preservatives and suitable for vegetarians.
The product is packaged in a box containing four convenient packages with 4 rolls to preserve product freshness after opening the box. Improved box with the possibility of re-closing.
Grancereale biscuits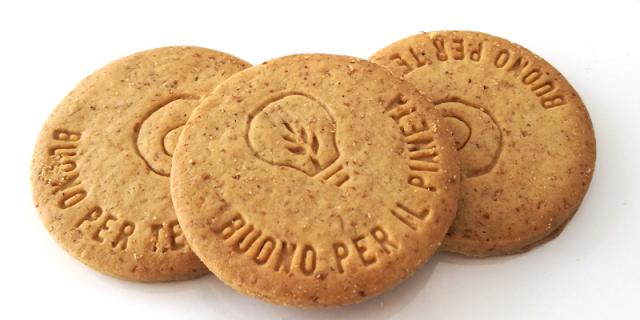 Grancereale biscuits come from Italy – they are often used for a traditional Italian breakfast or snack, also combined with the wholesome cookies with coffee or tea.
The brand offers consumers a wide range of products ranging from Biscuits to Cereals, from Crackers to ''Snackbiscotto''.
Rich in fiber, the Grancereale biscuits are made with mixed toasted cereals. Even though they are not 'marked' as the breakfast biscuits, their ingredients are very similar to other breakfast biscuits so don't hesitate – eat them for breakfast!
Grancereale - Healthy Biscuits for Every Backpack
Digestives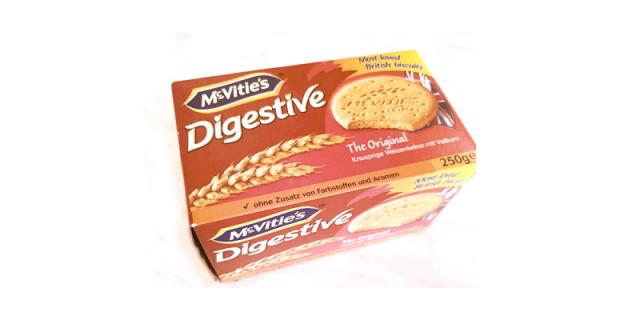 While reading the article about healthy biscuits, we bet that Digestives came to your mind. Are they healthy?
Should you avoid them when you're on a restrictive diet plan or you should eat them guilt-free?
Here's the analysis...
To begin with, here's one fun fact about Digestive biscuits.
Did you know?
The biscuits already proved themselves in a large number of different environments as they were used by many expedition crews, thus they represented the perfect food for the soldiers serving in the trenches. In order to meet the high demand for biscuits, McVitie's had to open up a new factory in Manchester.
As the majority of the male population was serving on the frontlines, the biscuit production jobs were taken up by women, which helped them further emancipate themselves and eventually gain the right to vote.
McVitie's: The United Kingdom's Premier Biscuit
Nutritional facts
This biscuit snack has Sodium-bi-carbonate, malic acid, very less sugar, baking soda, and tartaric acid. Also, these digestive biscuits are fat-free.
Also, they are good for your digestion. The term "digestive" is derived from the belief that they had antacid properties due to the use of sodium bicarbonate when they were first developed. But, despite these facts, you should be aware that the calories in these cookies (about 40 calories per cookie) mostly come from refined carbohydrates so don't binge eat them – balance is the key.
Oatmeal raisin cookies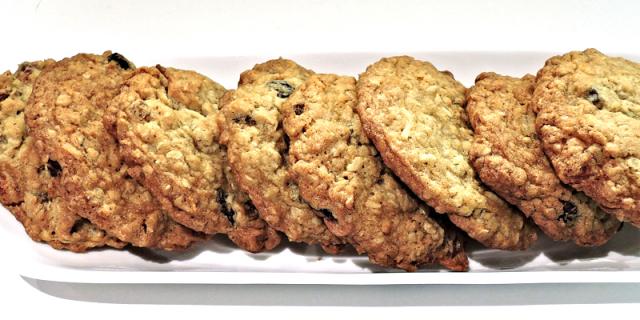 Oatmeal brings many health benefits, so why not try cookies? Sweeten, and at the same time nourish your body. Most refuse to try healthy biscuits thinking that they are not tasty and will not satisfy their craving for sweets like chocolate biscuits full of delicious cream, but this is a fallacy.
Oatmeal cookies can be a delicious treat and can be prepared in many ways – add whatever you like: fruit, nuts, chocolate chips, toppings...They pair perfectly with breakfast, coffee, tea, snack, and can even make a perfect lunch on the go when made in a salty version.
An oatmeal raisin cookie is a type of cookie distinguished by an oatmeal-based dough with raisins mixed throughout. Its ingredients also typically include flour, sugar, eggs, salt, and various spices. A descendant of the Scottish oatcake, the oatmeal raisin cookie has become one of the most popular cookies in the United States firstly and then got spread worldwide.
Even though we mentioned many ingredients here, it doesn't have to be that 'complicated'. You can make oatmeal cookies with just 3 ingredients if you go for a simple version: just mix oats, mashed banana and a little bit of honey. If that is too simple for you, you can add raisins, dry fruit, spices, etc.
Simple, healthy and tasty! Is there anything better, huh?
We were already writing about the benefits of oatmeal cookies so if this paragraph caught your attention – Oatmeal Cookies: Tasty and full of health benefits and make your healthy oatmeal biscuits.
Crackers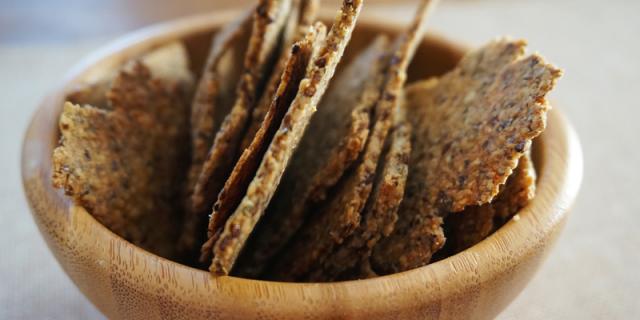 Crackers are, well not always, but mostly your healthy option! They are usually rich in fiber and people who eat more fiber are likely to eat less in the hours after their meal or snack. So if you're trying to reach or maintain a healthy weight, find crackers that have more fiber.
A cracker is a dry baked snack. Aroma or seasoning may be added to the dough or sprinkled on tops, such as salt, spices, seeds or cheese. Cracker is often classified as a safe and easy way of eating basic food or grain.
Healthy market crackers
Pretzel Crisps
Carr's Table Water Crackers (Original)
Nabisco Triscuit Baked Whole Grain Wheat Original
CrunchMaster Multi-Grain Sea Salt
Best for Kids: Annie's Whole Wheat Bunnies
How to choose which crackers you should buy?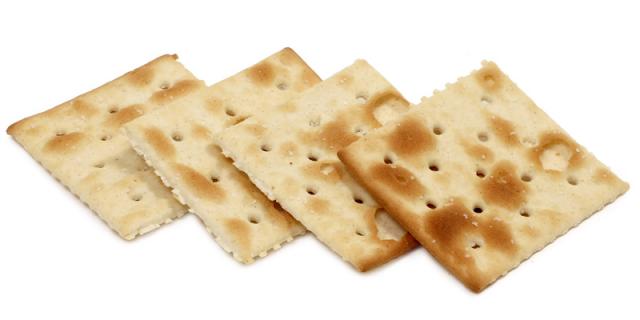 There are so many versions of crackers nowadays and it is hard to choose which ones are really healthy. Not all crackers that have a label 'healthy or gluten-free' are really good for you.
Read carefully!
Make sure "whole grain" is the first ingredient
Read carefully how much sugar does it contain
Look for crackers with at least 3 grams of fiber.
Watch Sodium -some varieties as high as 250 mg of sodium per serving which is 10 percent of your daily recommended intake
If you are making your own healthy biscuits consider adding some spice that can help you in weight loss such as turmeric.
You should include these ingredients:
Honey
Protein Powder
Flaxseeds, oats
Peanut butter
Coconut Oil
Cinnamon and Chocolate Chips
Learn more about making your healthy biscuits: How to make healthy biscuits
Be sure to subscribe to our newsletter by registering so that you do not miss any of our articles and insights.
---
Leading image: By Herlanzer / Shutterstock.com