Parle-G was declared the world's largest selling biscuit brand. In India, just as 'Xerox' is to photocopy, 'Parle-G' is to biscuits.
This week's news: Company donates its biscuits due to Coronavirus
According to MoneyControl.com, Biscuits major Parle Products on March 25 said it will give three crore packs of biscuits in the following three weeks, particularly to the destitute individuals through government offices with the nation going for a 21-day lockdown due to coronavirus pandemic.
The organization said its assembling units are working with 50 percent of workforce keeping with government warnings to check acceleration of the coronavirus episode, yet it is attempting to guarantee that an adequate amount of its items are accessible in the market.
Parle Products Senior Senior Category Head Mayank Shah said that he is aware of how people started to panic buy so many groceries – almost everything available on the market (and toilet paper is always out of stock, right?). However, biscuits are on top of almost everyone's shopping list because they have a longer shelf live and, of course, they are so tasty (how on Earth could we live through the quarantine without sweetenin' our days with biscuits?
Moreover, the company in this situation showed their corporate social responsibility – and, as they said ''there will be many people whose livelihood will be hampered, we will work very closely with the government to ensure that they don't go hungry''.
If you are currently in quarantine, we will make sure to entertain you even a little if it's possible and give you materials to read, so today's article is about already mentioned biscuits Parle G.
If you feel bored every day, we hope we ''killed'' a bit of that boring time and entertained you. It's time to learn about Indian biscuits and answer a question that, we are sure, popped in your head when you read the heading of this article: What is a connection between water and Parle G biscuits?
Filled with the goodness of milk and wheat, Parle-G has been a source of all-round nourishment for the citizens of India since 1939. As its unique taste expanded over the globe, Parle-G was declared the world's largest selling biscuit brand by Nielsen in 2003.
"Parle-G was something we had in the house all the time. It was the only cookie my parents kept in the house," says chefs Hetal Vasavada, who grew up in an Indian household in New Jersey
About
Parle-G is a brand of biscuits manufactured by Parle Products Pvt., Ltd. The company was founded as a confectionery maker in 1929 in the Mumbai's Vile Parle suburb, after which it was named. At the time, only 12 people were employed. However, the 10-acre manufacturing unit in this suburb has been shut down in 2016 as it wasn't commercially viable anymore, according to The Economic Times.
The company baked its first and India's favorite biscuit Parle-G, then known as Parle Gluco, in 1938. In the beginning, the biscuit was recognizable by its yellow and white wax paper wrapper. The wrapper features a young girl. Although there had been some guesses of who the girl might be, the company later said it's an illustration by an Everest creative Maganlal Daiya back in the 1960s.
During the pre-independence period, biscuits were considered a premium product as most of the biscuits on Indian stores' shelves were imported. When India became independent, the company launched an ad campaign promoting Gluco biscuits as an alternative to the British Jacob's Biscuit.
Parle is the first Indian food company to win Monde selection awards. They received medals for excellence in taste, hygiene, packaging, and purity of ingredients for four successive years, starting from 1971.
Parle-G: The excursion of biscuit for masses
The full story about the biscuit
Shephali Bhatt, ET Bureau
It has spared numerous ravenous spirits, old and youthful, around early afternoon or midnight. It has been a reliable ally to cutting chai for decades. Whether you are searching for a dietary substitute or only something to crunch in the wake of a difficult day of work or study, Parle-G is a brand that worked for the general population. What's more, with a 70% piece of the overall industry one can't contend with that. ET presents the excursion of the biscuit.
Who's that young lady?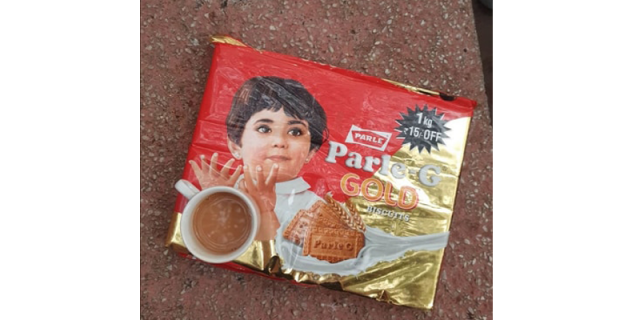 On the first covers for these beloved products, was an adorable young lady. Everybody recognized her, just like everybody recognizes a boy on the Kinder chocolate packaging (you know who are we talking about?)
So, if you maybe somewhere saw this first packaging, you may ask yourself, just like every consumer was, especially at that time when first biscuits arrived, who is she. We are always here to inform you and make sure you find out something new and 'spicy' about a certain topic, so let's go on.
She is Neeru Deshpandey from Nagpur, on the off chance that you accept a post on Quora where a client has brought up an issue on the personality of the evergreen Parle-G kid. The mysterious post includes that the image was clicked when she was 4 years 3 months old.
At that point, there's another source, Parle-G's Wikipedia page that surfaces with the name 'Gunjan Gundaniya'. At long last, Mayank Shah, bunch item chief at Parle Products, settles all the fables and uncovers: It's a delineation by an Everest imaginative, harking back to the 60s.
Individuals have made their anecdotes about the child being a young lady and relegated names willingly and others just got onto them, a deadly mix of gossip and grapevine.
Let's make a timeline ...
1939 Even as the Allies and the Axis blew conch shells for the Second World War, Parle baked its first biscuit in India.
1980 When it was time for graduation, the biscuit brand was rechristened as Parle-G to distinguish itself from the horde of me-too glucose biscuit brands entering the market. The 'G' stood for glucose, of course.
The 1980s were a significant period for the Parle Products company. It wasn't until then that Parle Gluco became Parle-G. The reason for the change was that other local manufacturers started using the word "gluco", following the growing Parle's popularity. "G", as one can guess, originally stood for "glucose".
1982 Biscuits made it to the TV!
A burly Dadaji and his grandkids sang in the chorus — 'Swaad share, Shakti bhare, Parle-G' -for their first TV spot created by Everest.
1998 No Bollywood hotshot could fit the brand's situating. Parle-G discovered their image endorser in children's preferred Indian superhero from the Telly World — Shaktimaan.
2004 Long live Glucose. It's 'G maane Genius' from now on. To be certain, in 2004, the company introduced its new slogan "G means Genius". Also, the biscuit made its first TV appearance in 1982, when "Swaad Bhare Shakti Bhare", Parle's first TV commercial got launched.
Today Today, except for the original Parle-G biscuit, the company's Parle-G range also consists of Parle-G Gold, Parle-G Ghhota Bheem, Fab Milky Sandwich and Milk Shakti. More than a billion packets are produced per month, and according to the brand's website, people consume 16.383.600 Parle-G biscuits per hour.
Parle-G is still best-selling India's brand, and it has been the most sold food item in India ever since its launch. It is India's first domestic FMCG brand to cross the ₹ 5,000 crore mark in retail sales. But this biscuit is popular word-wide and was declared the world's largest selling biscuit brand by Nielsen in 2003.
Consuming Parle G
Unique tastes don't make us monsters, they make us #Geniuses.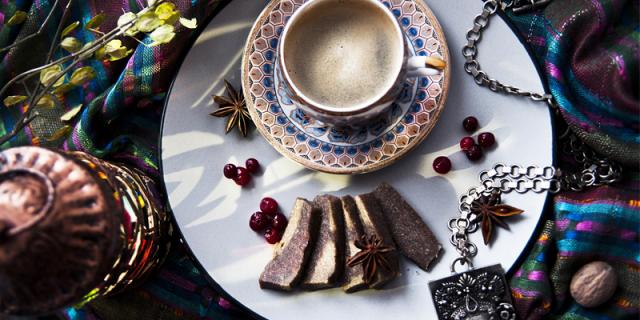 ''Eating Parle G with coffee is too mainstream''
Many people who tried it swear on this combination, but we have to admit that we are a bit skeptical...How do you feel about trying on different and unusual cookie combinations?
Parle G fits perfectly with water! If you have a chance, dip it for a second in water and then eat – you will be amazed and surprised!
As one consumer said - If you have not eaten Parle-G biscuits with water in your entire hostel life then I am sorry to judge but you haven't had an intriguing hostel life.
Company, Crisis, Management
As we mentioned at the beginning of this article, the company faced a crisis in 2016. At a time when the nation was reeling from the demonization stun in 2016, Parle Goods have suffered a blast, and Parle-G, its leading biscuit, was the most appalling hit.
When the note boycott triggered a shortfall of around Rs 1,2 trillion from the Indian buyer goods showcase, the company's market crashed and the shopper's order contracted. Any incentive for recovery was eliminated when the government announced GST in 2017, rising the cost below Rs 100 for each kg roll class from 12 to 18 percent.
As a result, Parle had to increase prices by 5%, which further limited sales. Parle-G biscuits, which have stayed within a similar one. Parle-G biscuits, which have stayed within the same price range of Rs 4-5 for its smallest packet since 1929, is now finding it difficult to push back against a leveling tax. With an extremely low price point, Parle-G is a poor man's biscuit, with 50 percent of its sales coming from rural India.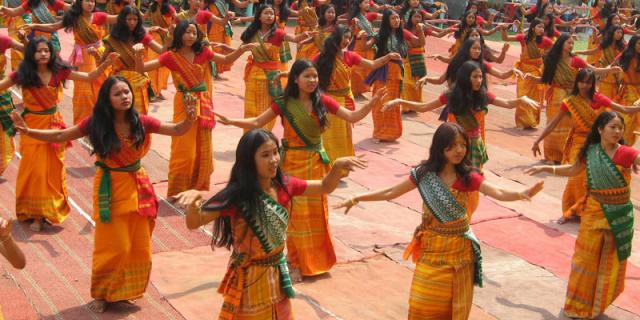 Parle G cutting jobs?
To continue, in August 2019 there was news in media that Parle G is about to cut off 10000 jobs after facing falling demand – but the company is standing still and unbreakable.
The news was later demanded. "The news about 8,000 to 10,000 job losses at Parle G is not a factual story," said Mayank Shah, Senior Category Head at Parle.
"The facts have been hyped by the media. The condition of job loss is an eventuality if our demand for lesser tax rates is not met," he told ANI.
"It is not a fact that people have lost their jobs by now. The fact is that we cannot continue with the same number of manpower if we are not having the same production volume as earlier," said Shah, according to NewIndianExpress.
Parle G: The Best in Sales!
When Parle Products propelled Parle-G in 1939 during the British principle, the firm thought of it as an obligation to offer affordable biscuits to Indians. In 2012, Parle Products sold Rs 5,010 crore worth of its leader glucose scone brand at retail cost, besting the whole household deals of Dabur or Godrej items and selling multiple times more than Maggi noodles.
This implied deals of more than 100 crore parcels across sizes each month, or 14,600 crore scones in the whole year, that is, 121 bread rolls each for the 1.2 billion Indians.
Consumption
Their brittle pieces can be folded into the outside layer of a pie, heated into a cake, like a baklava, and utilized as the base for gulab jamun. Los Angeles café Badmaash utilizes them for icecream sandwiches. Plans on the Parle-G site transform the rolls into tiramisu, panna cotta, and milkshakes.
Greeting tourists with Parle G
Just about a month ago, we got a pleasant surprise from our friend who came from India – Parle G. She said that people in India were greeting her with these biscuits almost every time they saw her – these biscuits were like their trademark.
Talking about tourists ...
When you are on your vacation, you can send your friends a greeting to your loved ones as a Parle G card. You can even romantically write ''you are my Parle G'' and thank your beloved person for being there every time you need them.
Over the mood with Parle G ideas!
Although Parle G biscuits are extremely fine when eaten alone (or dipped for a second in water), isn't it a good idea to try your culinary skills and express creativity through different recipes? Parle G offers so many opportunities!
On the Parle G website, there are so many ideas for desserts, restaurant classics and even drinks that include Parle G biscuits.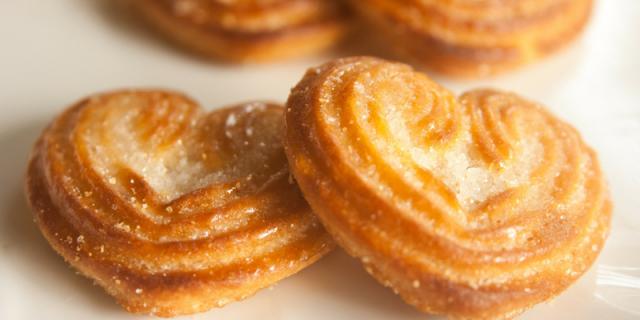 Parle G-homemade
For example, you can make:
Parle G mango milkshake
Parle G hot chocolate
Custard pudding
Parle G biscuit balls
Parle cupcakes
Parle G baklava bites
Parle G Nutty Barfi
Be sure to subscribe to our newsletter by registering so that you do not miss any of our articles and insights.
---
Leading image By vm2002/Shutterstock