2020 is full of changes in every aspect and so is with food and macronutrients in general. For now on – we will be eating healthier, more nutritious since many marketers are following the macronutrient makeover trend which is more and more present in every industry.
Gluten-free, high protein, vegan, sugar-free – consumers' needs are changing, healthy lifestyle is more and more important – even while treating ourselves with tasty cookies. Macronutrient makeover is a 2020's trend.
Innova Market insights published ten food trends for 2020 that include many different yet innovative things we should take into consideration while producing, manufacturing and selling food – even if you just like to cook at home, it is not bad to learn about those and follow new ideas which will bring you to new recipes and healthier eating. Talking about healthier eating, we have already mentioned the trend that stands for new flour – have you ever thought that cauliflower could make the healthiest, yet very useful flour for your creating. Master your recipe creativity.
So, talking about creating – it is time for a makeover! It's not how it seems, we will not talk about a new hairstyle or makeup routine even though those are the first association that comes to our mind when we say makeover, but food industry also has its makeover and it is about nutrients.
We are all aware of the importance of healthy lifestyle not only because our body and shape would have a '' makeover'' if we start a healthy diet, but also because certain ingredients have so many health benefits for our body, even organ and brain functions, so it is more than just a body shape.
Buying food from the markets may sometimes be full of pesticides, refined sugars, additives, chemicals, etc. This is one of the main reasons why many people turn on to organic food.
Our beloved biscuits, the main subject of our every article, are sometimes full of sugar which is, we all know, not healthy. Dairy products sometimes affect badly people's health so, talking all of that into consideration, changes would be welcomed.
That is why it is time for a macronutrient makeover!

What does macronutrient makeover stand for?
Taking simple foods and giving them a macronutrient makeover. Therefore, boosting healthy nutrients. This option for consumers is a hot trend. For the beginning, here is one example: classic pancakes with a protein boost. Just so you could have a vision and a little picture what does it stand for 'in real life', but we will turn on to examples later in this article with the whole examples paragraph.
Stay on the track!
In the meantime, the "Macronutrient Makeover" pattern features consideration being paid to changing view of macronutrient substance and equalization, in dairy, however in nourishment and beverages all in all. Regularly, "each macronutrient in turn" is in shopper center, with low-/no-sugar at present driving as the case with the most grounded impact on buying choices in a 2019 Innova Consumer Survey (the UK, the US, Spain, France, Brazil, Germany, Mexico, and China).
As indicated by this report, buyers organize sugar decrease above low fat and low-calorie claims. Subsequently, characteristic sugar-diminishing arrangements are popular in dairy, with the utilization of societies and proteins, that additionally have clean name benefits, being a territory exceptionally compelling.

Cholesterol – who wants it?
We bet you are confused with the title, but hey, really, is anyone out there who could even think about 'wanting' to get high cholesterol... No one! So, changes are a necessity. It is a well-known fact that many foods can higher your blood pressure and bring you to high cholesterol and that is not something we want ...
Let's make an example...
Even though trends are making, new research is done every day and with every new cognition, food industry workers are making changes in ingredients. Let's take an example, just a few years ago, pork fat was one of the 'forbidden' ingredients if you follow a healthy lifestyle plan, but now researches brought us to the fact that our body needs it and it won't harm it in any way.
The words 'pork fat' and 'nutritious' never quite went together, but that changed, given a surprising finding by scientists which was first published in 2015 but went viral. Pork fat contains oleic acid with 60% monounsaturated fat. Monounsaturated oleic acid is good for the heart, arteries, and skin, and also helps to regulate hormones. As a comparison, butter contains 45% monounsaturated fat.
High-quality protein is the main nutritional component of pork, making it useful for muscle growth and maintenance. The fat content of pork varies. It's mainly made up of saturated and monounsaturated fat.
Pork fat was then ranked among the top 10 most nutritious foods, and here are the rest of them:
1. Almonds
2. Cherimoya (a type of fruit)
3. Ocean perch (a deep-water fish)
4. Flatfish
5. Chia seeds
6. Pumpkin seeds
7. Swiss chard
8. Pork fat
9. Beet greens
10. Snapper
It is important to follow researches, stay on the track but throughout all of this, listen to your body because only then you will know what works the best for you – everybody is fully different. If you don't know exactly what will work for you, the markets are doing its best to give you what you need and this macronutrient makeover trend is just a step ahead.
With all of that awareness of what is good, what is bad for your health, consumer focus shifts as media/science dictate what is good – the real example is pork fat.
When we mentioned media and science, answer to yourself (or send us your answer, don't hesitate, we will like to hear your responses)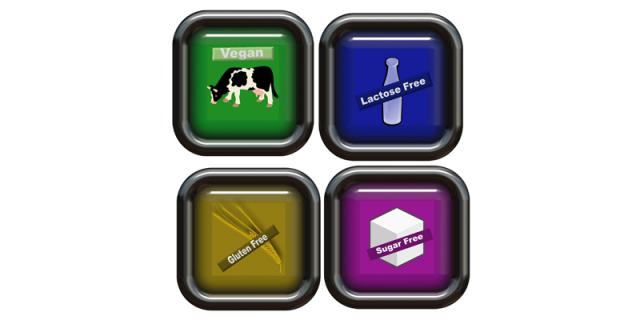 Which of the following claims most influences your purchase decision:
Lactose-Free
Low/ No alcohol
Vitamins and minerals
Low sodium
No sugar
Low cholesterol
No sugar
Low calorie
Low/no caffeine
Gluten-free
High protein
High fiber
No trans fat
Those are also examples of what macronutrient makeover will stand for. But what is mainly for this trend: Typically one macronutrient at a time is the focus.
What are macronutrients and how to make a good balance?
Our bodies are we can say, pretty complicated, implying that they have an entire healthful need to endure and work. The creation of our eating routine is basic to addressing these requirements and in this manner, it's essential to comprehend the two distinct kinds of supplements it very well may be part of macronutrients (carbohydrates, proteins, and fats) and micronutrients (nutrients and minerals).
The three macronutrients all have their particular jobs and capacities in the body and supply us with calories or vitality. Hence, the body requires these supplements are generally enormous adds up to develop, create, fix, and feel better!
Each macronutrient is quite often found in each thing of nourishment, regardless of whether that is a solid scone or a crude vegetable; the main distinction is the way the macronutrients are adjusted. For instance, the wholesome arrangement of an avocado is commonly comprised of 75% (great) fats, 20% sugars, and 5% protein, subsequently this is unmistakably fat-based nourishment.
Try to see how each macronutrient assumes an alternate job in the body and tailor your eating diet in like manner!
Why did we mention avocado? Not only because you can make biscuits with avocado (you may be surprised but – don't hesitate and try) but also because even though it is ''full of fat'', avocado is very healthy and you shouldn't be scared of fats! Important about macronutrients is that those are good and bad fats, carbohydrates, even proteins... But, as with everything, balance is the key. J

Macronutrient makeover in biscuits
Nowadays, there are so many biscuits with the label: sugar-free, high fiber, high protein... Everyone should pick for themselves depending on what are their goals.
Example:
High Fibre Digestive biscuits – a special version of famous biscuits with exchanged macronutrients.
Sugar-free brand
Galletas Gullón is one of the main biscuit makers in Europe. Established in 1892, it is the main family bread business more than one hundred years of age to make due in the area. Its steady endeavors in development have made it the top business in the part in Spain, being the business head in the wellbeing roll fragment. Its responsibility towards quality and nourishment security, just as development, has been the main thrust behind the development of a normal deal of over 10% over the most recent 15 years.
Its cutting edge industrial facilities, Gullón II and VIDA, among the greatest and generally mechanized in Europe, produce scones that are traded to more than 120 nations everywhere throughout the world.
In 2002 …
They launched the 'Sugar-free Diet Nature Line', products suitable for diabetics and free from lactose, fructose, and sucrose.
Talking about Digestives...
Gullón also produces Digestives, as they said, the same digestive biscuits you've always loved with a new combination of ingredients.
Digestive Classic
Digestive 33% less fat
Choco Digestive
Digestive with oats
Oats are also an important ingredient in macronutrient makeover because those are full-grains, a complex carbohydrate with many health benefits for your body.
Oreo cookies – is anyone out there who doesn't like those cookies? Hmm, we wouldn't say so!
Those are an all-time favorite.
Gullón brand produces biscuits that overwhelmingly look like Oreos, but with different macronutrients.
Twins cocoa sandwich cookies no sugar added. They come in 5 individual packs.
Ingridients
Ingredients: Wheat flour, filling (sweetener (maltitol), vegetable fat (palm and palm kernel), wheat starch, vegetable fiber, vegetable oil (high oleic sunflower oil), natural flavor, emulsifier (soya lecithin), sweetener (maltitol), vegetable oil (high oleic sunflower oil), cocoa powder, vegetable fiber, raising agents (sodium hydrogen carbonate, ammonium hydrogen carbonate), salt, emulsifier (soya lecithin), natural flavor, flavor. May contain traces of milk.
| | |
| --- | --- |
| Energy value | 1702 KJ/ 408 kcal |
| Fats | 17 g |
| | 4,9 g |
| | 11 g |
| | 1,1 g |
| Carbohydrates | 65 g |
| | 2,4 g |
| Fiber | 9,0 g |
| Protein | 5,0 g |
| Salt | 1,0 g |
Macronutrient makeover stands for fit biscuits
Fit biscuits aren't, in general, some kind of 'atomic physics' or something out of the ordinary and a lot different, they simply replace some of the less nutritious ingredients with the more nutritious ones. Fit biscuits usually include various types of seeds, full-grain flour, nuts, dried fruits, and often protein powder.
Protein powder is a specific ingredient that brings biscuits to a whole new level; protein bars are very well known in the fitness world and there are almost no athletes who, at least sometimes, do not consume them.
Protein bars are nutrition bars that contain a high proportion of protein to carbohydrates/fats.
Protein bars are intended for people who mainly want a suitable source of protein that does not require preparation (unless they are homemade). Energy bars provide the bulk of their carbohydrate food energy (calories). Food substitute bars are designed to substitute a variety of nutrients for a meal.
Protein bars are commonly not as much as energy bars in sugar, not as much as nourishment substitute bars in nutrients and dietary Mineral bars and a lot higher in protein than either. Protein bars are mainly used by athletes or exercise enthusiasts for muscle building.
Good protein bars available nowadays in the markets:
Flex Bakerx High Protein Cookies
Quest Nutrition Protein Cookie
Lenny & Larry's The Complete Cookie
MuscleTech Soft Baked Whey Protein Cookie
Best for fiber: Performix Chocolate Chunk Protein Cookie
High fiber biscuits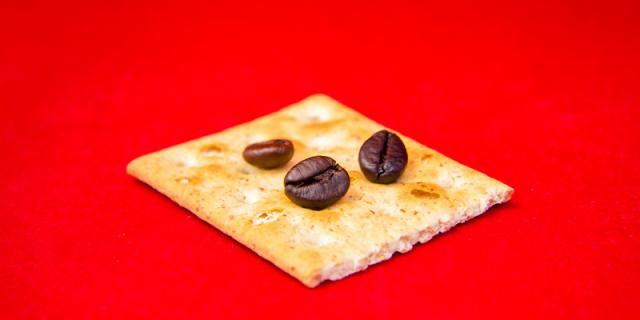 Dietary fiber is important for our digestive health and regular bowel movements. Fibre also helps you feel fuller for longer, can improve cholesterol and blood sugar levels, and can assist in preventing some diseases such as diabetes, heart disease, and bowel cancer. Those are the most important reasons why high fiber or rich in fiber products are mostly used when we talk about macronutrient makeover.
High fiber biscuit winner – digestive biscuits
''Free-from'' in macronutrients makeover
Although the novelty of displaying the full nutritional value of a product and the ingredients used in its production began in the early twentieth century, the "free-from" products are a more recent trend. Simply: people want to know what they consume.
Did you know?
It is simpler for more up to date organizations to make "free-from" items than organizations with a formula that has been being used for an exceptionally lengthy timespan. They can make "liberated from" nourishment from the very beginning. That, yet they can likewise get a good deal on the bundling procedure, as they just need to plan one bundle.
Be that as it may, why even make items that contain such fixings at that point? Why not make everything free-from? The purpose behind that will be that it is costly to prepare tidbits and bread rolls without these fixings or with their characteristic substitutions. Also, just a little bit of the buyer base is oversensitive to them, so it would not be entirely beneficial to oblige the minority.
Moreover, significant organizations just can't ignore the minority of their buyer base. They despise everything need to make items that take into account their necessities, that they would buy and devour. Henceforth why they make bargains and prepare a littler shipment of "free-from" products.
Examples of ''free-from'' products:
Soy-free
Gluten-free
Dairy-free
Egg-free
Sugar-free
GMO-free
Fat-free
Nut-free
The first "free-from" biscuits producer that we are going to explore is Gluten X. Gluten X is a family business from Hungary which, as you could have already guessed, bakes biscuits free from gluten, dairy, and sugar. Their products are also vegan friendly. They have twenty-eight years of experience and a large range of both sweet and salty biscuits.
Macronutrient makeover also stand for including superfoods that make your product ''richer'' and more nutritional. For example – if you add maca powder to your biscuits, it will give them the unique taste and maca powder itself helps for balancing hormones.