Grancereale biscuits come from Italy – they are often used for a traditional Italian breakfast or snack, also combined with the wholesome cookies with coffee or tea
Is out there anyone who never tried Grancereale biscuits? They are one of the most famous biscuits around the world and are available in almost every store. They are healthy and rich in energy and nutrients. As the makers themselves said on their official website - Grancereale Biscuits should be in every backpack. Immediately after work, when you quickly climb the nearest hill, or when you use Sunday for a family event. The brand offers consumers a wide range of products ranging from Biscuits to Cereals, from Crackers to ''Snackbiscotto''. Rich in fiber, the Grancereale biscuits are made with mixed toasted cereals.

Talking about its origin, they are an original Italian product, and you will be able to learn more about Grancereale history later in this article. Grancereale Chocolate Biscuits are made with whole grain, oatmeal, puffed wheat balls, chocolate, and toasted hazelnuts. The unique taste of cocoa from the best cocoa beans makes these biscuits perfect to start your day! Even though they are not named as 'breakfast biscuits', they often make a breakfast choice for many people, especially on the go.
History
Grancereale was founded in 1989 as a Mulino Bianco whole grain biscuit and has grown to become a Barilla brand of whole-grain and natural products.
The Barilla family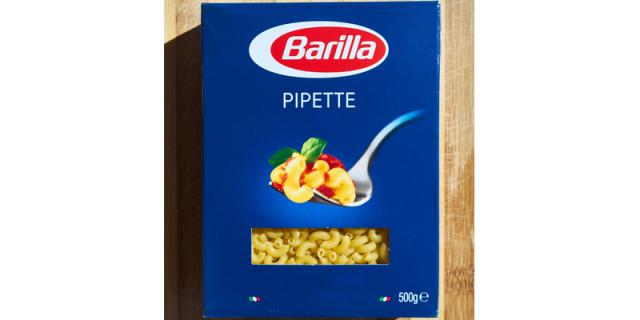 Barilla is an Italian multinational food company. It is the world's largest pasta producer. The company was founded in 1877 as a bakery shop in Parma, Italy by Pietro Barilla. Barilla brand pasta is sold in numerous restaurants worldwide, such as those belonging to the Pastamania chain. It is also the leading seller of bakery products in Italy.
In 1910 the first factory was built: 80 workers produce 8 tons of pasta and 2 tons of bread per day thanks to innovative ''continuous baking'' oven. The company continued to grow for years, then 1952 was the courage of innovative choices: the traditional fresh bread bakery was closed to further develop the brand's presence in the pasta market.
Later throughout the years, the company made innovations in Communication, especially with the partnership with graphic artist and famous architect Erberto Carboni.
In 1965 Barilla entered the packaged bakery products market for the first time, with the production of breadsticks and crackers in the new bakery factory of Rubbiano (near Parma). Since then, the company has only continued to track success. In December of 1975, the new brand of products by Barilla was born: Mulino Bianco (White Mill). This was a 'revolution' in the world of bakery products because alongside with pastries of undeniable goodness, the advertising and the entire apparatus of relative service (shape of pastries, packaging, colors, etc.) What is very important for Barilla is the fact that their products are natural and secure. Good food is produced when every part of the supply chain works together, from the field to the table. Many different people contribute to their products, from seed producers to farmers, from stockiest to millers and pasta makers. Each one provides a specific and essential contribution to a quality manufacturing process.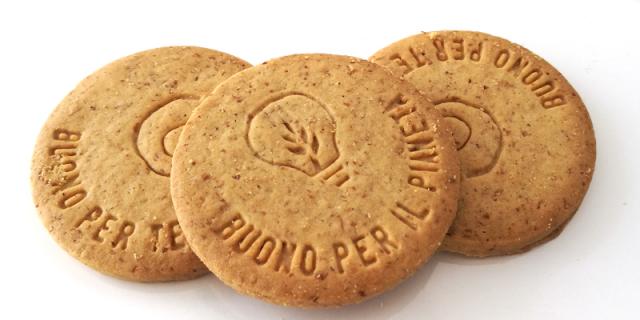 Food safety is very important, especially when products are dealing with that process 'from the field to the table'. Not only that company is looking after food safety, but for the planet safety also!
The company supports the development of renewable energy sources. Renewable energy sources (wind energy, solar, geothermal, hydroelectric, etc.) are produced without the use of fossil fuels; they are "inexhaustible" sources of energy whose use does not impair natural resources.
These energy sources have a less harmful effect in terms of greenhouse gas emissions (eg carbon dioxide, methane, etc.) than traditional non-renewable ones. This enables a significant reduction in emissions from the use of electricity in the production of our products.
Energy
Grancereale products are made in bakeries that use both heat and electricity; electricity is used for the operation of production lines, for air-conditioning systems and the lighting of interior and exterior surfaces, and thermal energy for baking products in ovens and for heating rooms.
Thermal energy is produced using natural gas and electricity is purchased from suppliers who, through the use of the GO (Garanzia di Origine - Guarantee of Origin) electronic certification system, confirm that the energy is produced from hydroelectric power plants or renewable sources.
Mulino Bianco
In the seventies, a new brand revolutionized breakfast habits in Italy. To cope with the difficult financial and social scenario, Barilla chose to focus on product diversification and identified bakery products as a strategic market. The first packs of cookies for the Mulino Bianco (literally "White Mill") brand (Galletti, Tarallucci, Mugnai, Campagnole, and Pale) appeared in shops in October 1975 and were an instant success.
Mulino Bianco is the voice of Italian tradition, shared across the world with their iconic line of sweet products. The bakery's recipes honor the past in the present, represented by its namesake white windmill. This wholesome symbol represents the Italian countryside, stories passed on from grandmothers, and the importance of simple, natural ingredients.
The Origins (1973 -1975)
Barilla gave birth to its own Mulino Bianco brand in 1977, but only many years after they began to use this real Mill for their TV commercials (only from 1990). 1973 – the Kippur War between Arab nations and Israel and the following boycott of oil were a stagger toward the Western World which was compelled into fuel allotting and to "build up" the vehicle free Sundays. Extension climbed quickly and the Government darted the retail expenses of central need items, among which was pasta, and the gathering associations expected to go up against the rising cost of unrefined materials.
Barilla was being squashed in this negative behavior pattern, and pointed most of its advantages on widening, and to things that were not presented to coordinated worth: thusly, following two years of research the "Mulino Bianco" line was considered. In a short length, close to treats, it undoubtedly started producing goodies, cakes, and loaves of bread.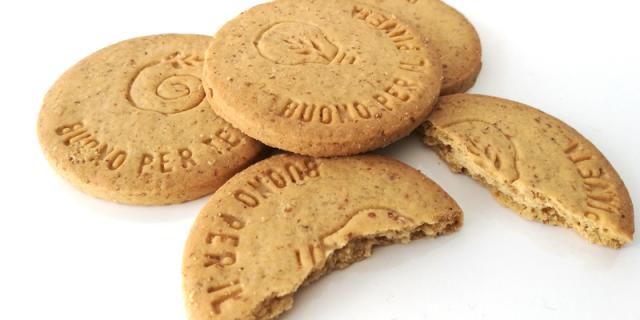 History of a brand
1974 – Once the zone of action of the new item offering was perceived, a sensible system for correspondence must be made.
As shown by measurable looking over, the Barilla brand in the eye of buyers was recognized unmistakably with pasta, along these lines it was picked to cause another brand for treats to address the estimations of the show: "valuable things from former times". Hence the "Mulino Bianco" brand was considered in light of the blend of three parts:
1. Segments that imparted the possibility of trademark goodness
2. the image of the little industrial facility, motivating traditional characteristics
3. the name "Mulino Bianco" (White Mill), as an association of the estimations of Nature and custom in the two thoughts of guaranteed sustenances and incredible prosperity.
The long method for elaboration for the Mulino Bianco brand was portrayed by wide research of one of a kind practical segments. Old engravings of the 1800s, generally of English provenience, with pictures of industrial facilities and friezes improved with sheaths of wheat and wild blooms, easily painted in watercolor or engraved in chromium lithograph gave the inspiration to the elaboration of the last logo.
Today Mulino Bianco incorporates treats baked goods, mini-cakes, cakes, delicate and dry breads.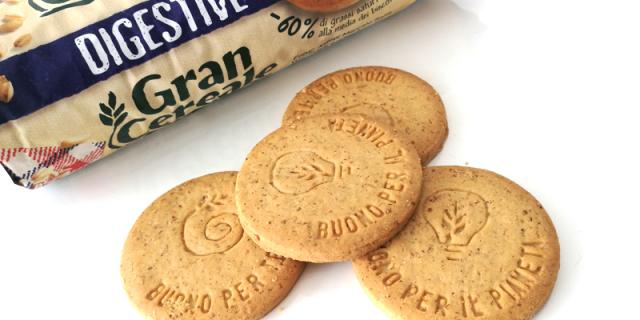 Visit and Enjoy the real white mill
It really exists, the famous "Mulino Bianco" (white mill) is located in Tuscany, near Chiusdino village, in the province of Siena. It's a beautiful and fully functional mill, often used as a tv set for commercials.
Mulino Bianco or "Mulino delle Pile"
The real mill's idea came to Armando Testa in 1989, founder of a very famous Italian advertising agency. Then, they started the hunt for a physical and real place, similar to the imagination's one.
The Mill was built by Monks of Serena Abbey in the main long periods of 1200 A.C., they utilized the factory for grain granulating and for causticizing the textures, that they more often than not were selling in the business sectors. This antiquated structure was picked after major research, the factory was old and severely decreased yet at the same time wonderful. The pinnacle, for instance, was destroyed, and it was reestablished with mortar sheets for taping, as in a Hollywood motion picture. Without precedent for Italy, a physical spot was picked to advance a typical item.
All the set's association was because of Gianni Quaranta ("Room with a View" film Academy Award for Best Art Direction), who administered the factory remodel, getting a nearly charmed spot. This excellent property incorporates the plant, different structures, and zones where the priests worked, and today it has been changed over into a ranch called Il Mulino delle Pile, which takes its name "Heap" from the stone holders, where the water wheel was working on the textures' beating system.
Going to the Mill
You will love the brilliant scenes you can see around the Chiusdino territory. There is no doubt that you will be dumbfounded. Practically – unbelievable scenarios.
Impressive farmlands, medieval towns and tower sup on the slopes. When you'll at long last touch base to the Mill (around 48 km from Siena), you'll understand promptly that the structure, lovely and noteworthy, isn't as white as we are fairly used to see on the Logo and TV ads. The structure is total ''stone made''.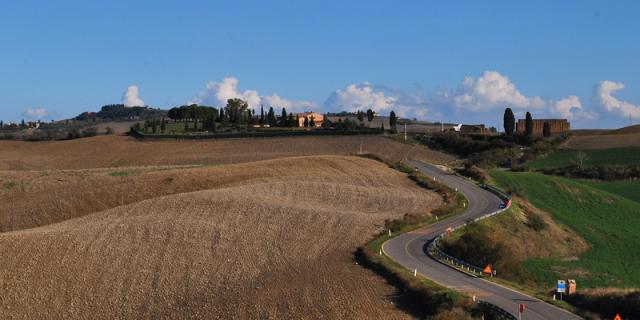 Types of Biscuits
Manufacturers have been trying to satisfy even the most discerning palates and taste for years so there are numerous flavors and types of there popular biscuits.
These are the most popular types:
Classico
Frutta
Croccante con riso
Chocolato
Digestive
Snackbiscotto
Brioches
Cereal
Have you ever tried Digestives?


We bet you did! A digestive biscuit, sometimes described as a sweet-meat biscuit, is a semi-sweet biscuit that originated in Scotland and is popular worldwide. The digestive was first developed in 1839 by two Scottish doctors to aid digestion.
The term "digestive" is derived from the belief that they had antacid properties due to the use of sodium bicarbonate when they were first developed. Historically, some producers used diastatic malt extract to "digest" some of the starch that existed in flour before baking. First manufactured in 1892, McVitie's digestive is the best-selling biscuit in the UK and it is ranked the fourth most popular biscuit for "dunking" into tea among the British public. As we already mentioned, Grancereale biscuits are also very popular for ''dunking'' into tea, so the company came up with the great idea – why don't merge these two delicious biscuits, wouldn't that be such a delicious idea? And it was since 2015, and still is!
These are basically pure Grancereale biscuits, round-shaped but its taste is almost the same as Digestives'.

Snackbiscotto – perfect 'on the go'!
Breakfast biscuits became popular years ago and producers came up with that idea while considering the fact that people nowadays barely have time to eat breakfast – we are mostly in a hurry.
Breakfast biscuits are a perfect solution – rich in fiber, B vitamins and whole grains which make you feel full for hours. Barilla came up with this idea too and that's how Snackbiscottos were invented in 2015!
There are two biscuits in a package, filled with yogurt or chocolate cream.
Brioches, however, are a special type of Grancereale biscuits – they are a full desert! Puffy, soft and sweet, they are like a little cake.
Each Grancereale Cioccolato biscuit from the Barilla family is made from just a few basic and simple ingredients. This is why it tastes so natural and tastes great and is so finely ground in your mouth. They are rich in fiber, free of colorants and preservatives and are made from carefully selected controlled ingredients. Grancereale Frutta biscuits consist of selected ingredients and have a full, almost unprocessed taste. In addition, their quality is improved with visible pieces of cereal flakes and dried fruits. Biscuits are rich in fiber, minerals, and at the same time free of colors and preservatives. The ingredients of the Grancereale Frutt biscuit give it a natural appearance and promise a delicious treat made from whole grains and dried fruits. Whole-grain flour, dried cranberries, apples, and hazelnuts make the cupcake have a natural and excellent taste.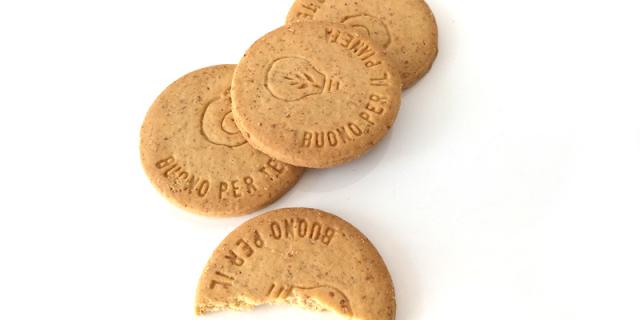 Talking about types, you see, there are barely any people who wouldn't find the type they like. ''We are always guided by the thought of nature, carefully selected ingredients with the controlled origin and environmental responsibility" said Barilla leaders in a few online interviews...

Nutrition
Biscuits include integral rice, wheat, cornflour and oatmeal caught in a great high-fiber biscuit.
There are 51 calories in a 1 biscotti (11,0 g) serving of Grancereale Grancereale Classico. Calorie breakdown: 41% fat, 51% carbs, 7% protein.
Grancereale biscuits are a healthy choice but if you are guilt-free and want to make a dessert – Grancereale biscuits will be your best friend.

Win-Win combination!
How to make classic ingredients like banana, lean cheese, and Greek yogurt even more interesting and prepare a delicious snack?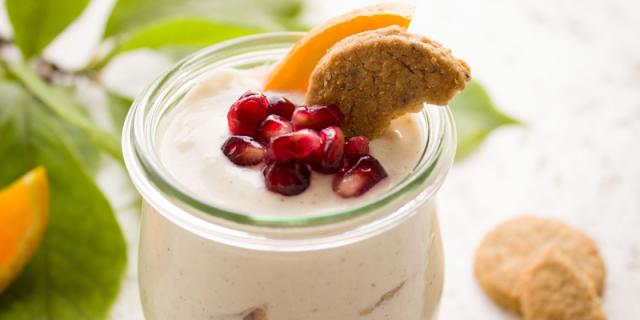 Stack everything together in a glass and add the Grancereale integral biscuits, some dark chocolate, and honey. You got a great idea for a mid-night or a healthier dessert. Feel free to combine the puzzle with some other, your favorite fruit.
Cut the banana into slices and sprinkle it with lemon juice to prevent darkening.
Break the Classico biscuits with your hands into as small pieces as possible.
For the cream, mix lean cheese and Greek yogurt.
Put a little cream on the bottom of 2 cups/dishes where you want to serve this breakfast/dessert.
Put the cream in order: banana slices, crumbled biscuits, chopped dark chocolate and sprinkle with some honey.
Repeat the process.