One of the most appealing things about the holidays is the food. There are other aspects we enjoy, but most of us eagerly wait for the special treats we bake or eat at Christmas time. Like cookies, so we want to present you some Christmas cookies and the countries of their origin.
Austrian Linzer
Linzer gets its name from the town of Linz in Austria. They could be called a cookie sandwich; the top cookie, dusted with confectioner's sugar, has a cutout so the filling is visible which is traditionally circular, but can be all sorts of shapes. The filling is usually a jam of preference.


Chrusciki or Fried Bow Ties from Poland
These cookies are a traditional treat at Easter and Christmas time. Fried bow ties are made from an egg-based dough that is rolled thin and deep fried, then sprinkled with confectioner's sugar. These are not very sweet cookies, but they get most of their sweetness from the powdered sugar on the outside.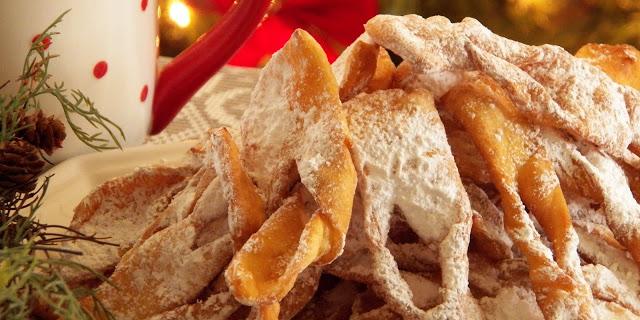 Source: comycook.com
Pfeffernüsse or German Spice Cookies
Pfeffernusse translates to "pepper nuts" and contrary to the name, there are no nuts in these cookies. Nuts refers to the fact they are small – the size of whole nuts. Ingredients in these cookies include pepper, cinnamon and anise which in combination results in the warm spiciness perfect for Christmas time.


Dutch Speculaas Spice Cookies
These cookies are favorites to many people all year round. Ingredients that make speculaas a special Christmas treat are cinnamon, cloves, nutmeg, ginger, cardamom, anise, and even a bit of white pepper. They're also specific because they're made in a special mold depicting Dutch motifs and are first served on St. Nicholas' Day.


Polvorón from Spain and Mexico
This is a type of heavy, soft and very crumbly shortbread made of flour, sugar, milk and nuts. Other name they're manufactured under is mantecados and it is popular holiday delicacy in all Spain and its former colonies in Latin America and the Philippines. The outside has a light crust from being baked in the oven, but the inside is soft and smooth.


Pepparkakor or Swedish Gingerbread Cookies
The gingerbread cookies are customarily cut in the shape of little men, women, or hearts, and are often decorated with frosting. Traditionally, they're hung up as Christmas decorations. As most of holiday treats, gingerbread is made from ginger, cloves, cinnamon, cardamom, nutmeg, anise and is sweetened with molasses or honey.


Cuccidati
Italian Christmas cookies are filled with figs, cinnamon, honey, rum and walnuts among other ingredients and originate from the island of Sicily. They are commonly dipped in powdered sugar icing and capped with red and green sprinkles. They also come in a variety of shapes: wreaths, logs and even animal shapes.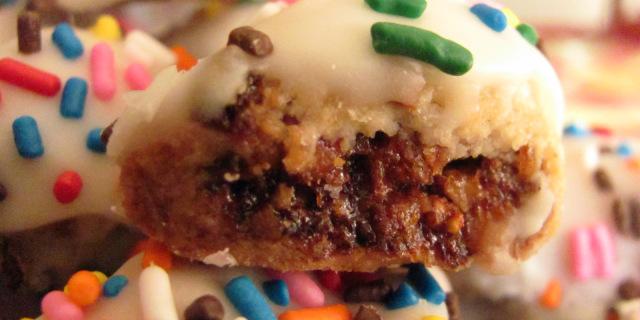 Source: louanneskitchen.wordpress.com
Sablés
French Christmas cookies are a sort of combination of a sugar cookie and a shortbread cookie. Sable means "sand" in French, and the texture is kind of sandy – hence the name! Thin, crisp, and delicately buttery with just a whisper of cinnamon, and could be decorated with icing or sugar.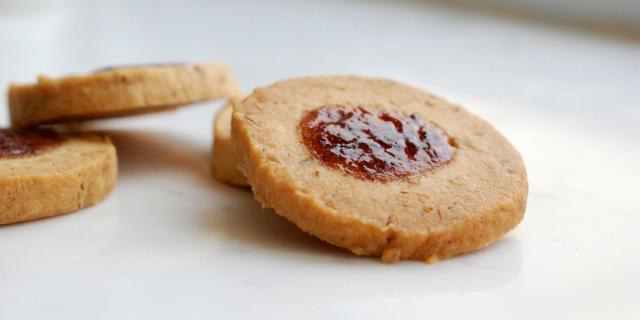 Source: theroamingkitchen.net
Do you have a favorite holiday treat? What's your country's traditional Christmas cookie?
If you're not the baking type, we have good news. A number of companies have rolled out their Christmas biscuits. Dream of Sweden have a seasonal line of biscuits consisting of Festive Toffee Mix, Ginger Thins and Corinthian Cookies. They are all sold in beautiful tin boxes.
Farmhouse have a few Christmas tins this year. Christmas Nutcracker Drummer Tin, which contains: Honey & Oat Biscuits, Cranberry Biscuits and Triple Chocolate Chunk Biscuits. There's also Snowman and the Fox tin with cranberry biscuits, and Christmas Carol tin with ginger biscuits to name a few.
Pionir rolled out their speculaas tea biscuits. If you enjoy packaging just as much as we do, you're going to love the Kambly Christmas line. You can choose between Bretzeli Noel, Primavera Assortiment, Printemps Assortiment and the Reve de Noel.