Hello biscuit lovers. We are back with another article for our biscuit brands blog. This time, we are taking a look at a biscuit company from Sri Lanka called Ceylon Biscuits Limited. Who are they? What is their story and what do they hope to achieve in the near future? Read-on to find out more!
We have not covered many biscuit companies from Asia, so we hope to remedy this by starting with the exotic country of Sri Lanka. Ceylon Biscuits Limited is one of the largest (if not the largest) biscuit companies in the island state. They are a company with fifty years of experience, so naturally, they have a lot of achievements under their belt.
In today's article, we will be giving you a quick overview of the company. We are going to talk about the company's leadership, their partners, their history, their top-of-the-line facilities.
Besides this, as befits a biscuit magazine, we are going to list the company's products. Ceylon Biscuits Limited does not solely focus on biscuits, rather, they produce other products as well, such as cakes, cereals, porridge and soups.
Ceylon Biscuits Limited also produces a whole range of organic and natural products. In an age where almost everyone is concerned with what they are eating, such products are certainly an interesting phenomenon. We have already made articles on such topics, specifically for free-from.
You can check out our previous articles by following the links above to gain a basic understanding of what these "special foods" are. You have probably already seen them on the shelves of your local supermarket, but do not necessarily know their exact definition.
So, interested in what Ceylon Biscuits Limited has to offer? Let us begin with a quick overview of the company itself!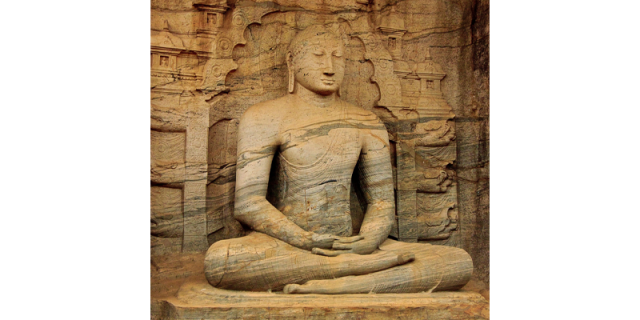 Figure 1 - Statue of Buddha, Sri Lanka
Ceylon Biscuits Limited: An overview
So, what is there to say about a biscuit company with fifty years of experience? Quite a lot actually! But first we will begin with a quick and simple overview of the company. What are their goals? How do they approach the market and the biscuit industry?
Well, when it comes to defining their company, three keywords pop-out. These are: innovation, technology and quality. Why these three keywords, you ask? Well, they are pretty self-explanatory, to be honest. Think about it for a minute. If you were a company owner, would you not focus on these key aspects of a successful business? Or you might already be an owner of a business, in which case you know what we are talking about.
The modern economy requires constant innovation, technological advancement and certifiable quality. If you fail to improve your products, the competition is more than likely to "eat you up". As we have already said, everyone is fighting to gain more customers, so it is imperative for a biscuit company to keep up with the modern trends.
And what are the trends in the modern biscuit industry? Well, lucky for you, we have written entire articles on this topic. One is about biscuit packaging.
But to make a long story short, the modern trends in the biscuits industry (and the food industry in general) are set by the majority in the consumer base. For a long period of time, it was the "boomers" who made up that majority. In the modern times, however, these boomers are being replaced by millennials, which are now an active part of the economy.
And it is the millennial generation that is setting forth the trends in the industry. Things like resealable and smaller packages have become quite important, and the numerous businesses have started to adapt to these things. You can read all about this in the aforementioned articles. We wished to illustrate just how important these aspects of a business are.
Luckily for Ceylon Biscuits Limited (and us as well!), they have recognized the importance behind innovation and have been continuously developing their products over the last fifty years. Their goals transcend the boundaries of their island state, as they seek to become a biscuit industry leader in Asia and beyond.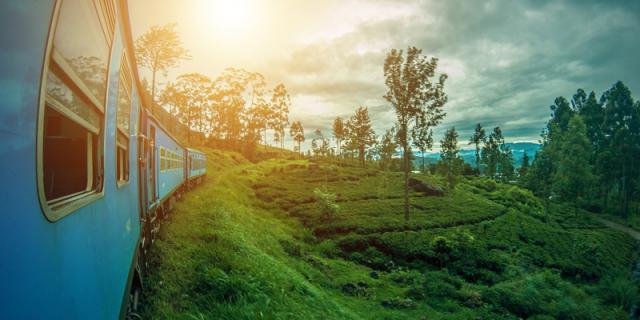 Figure 2: Sri Lanka landscape
But what drives this advancement? Well, it is certainly the talented people that work at Ceylon Biscuits Limited. A quality workforce has always been the key to a successful business, and the company has no shortage of capable workers.
The company also sports an impressive portfolio of different brands, many of which are market leaders in Sri Lanka and beyond. We will take a look at these brands soon enough, but before we do that, we though it would be a good idea to take a look at the company's history, leadership, partners and facilities.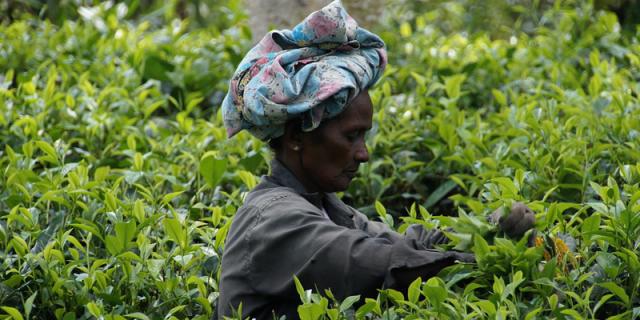 Figure 3: Sri Lanka - Tea harvest
Ceylon Biscuits Limited: Leadership, partners, history and facilities
Although the company has a respectable workforce, there has to be someone who runs the whole show, right? In the case of Ceylon Biscuits Limited, it would be two gentlemen, mister Mineka and Ramya Wickramasingha.
Mister Mineka is the president emeritus of Ceylon Biscuits Limited and has over forty-three years of industry experience. He was educated at St. Peter's college in Colombo and later went-on to graduate at Borough Polytechnic, UK, as a bakery scientist.
He is the son of mister Simon Arthur Wickramasingha. It was Simon who founded Williams Confectionery, which later transformed into Ceylon Biscuits Limited (in the year 1968, to be exact). The reason for this change was the development of a new, high-protein biscuit under the management of the CARE organisation.
The new high-protein biscuit proved to be a great success. Mister Mineka was later-on commended for his work on the formula, which is still used internationally by the CARE organisation. Mineka is also one of the key decision-makers at CBL. It is he who steers the company through improvement and innovation.
Mister Ramya would be the chairman of Ceylon Biscuits Limited. He also has an astonishing forty-three years of work experience, just like mister Mineka. He has also graduated at Borough Polytechnic, UK, which is now known as the University of Southbank. Along with Borough Polytechnic, he has also graduated from the American Institute of Bakery.
When it comes to Ceylon Biscuits Limited, mister Ramya is the head of the research and development division. He is the key figure behind the many innovations employed by the company. With such an amazing career, it is no wonder the mister Ramya is also a member of the Food Advisory Committee of Sri Lanka.
Ceylon Biscuits Limited also has a large number of "group" companies. These group companies are: CBL Food International (PVT) Ltd., CBL Natural Food (PVT) Ltd., Convenience Food (Lanka) PLC, Plenty Food (PVT) Limited, CBL Exports (PVT) Ltd., CBL Bangladesh (PVT) Ltd., CBL Agroprocessors (PVT) Ltd., CBL Cocos (PVT) Ltd. And CBL Global Foods (PVT) Ltd.
Quite an impressive amount of group companies if you ask us. Each is dedicated to a specific aspect of the company's operations. The facilities are equipped with cutting-edge technology, which just goes to prove that CBL is truly dedicated to its ideals if innovation and advancement.
As for the company's history, there are some important dates to remember. We will not go into full-detail, we will just point out some of the years that we think are noteworthy. Such a year would be 1939 for example, when mister Simon Arthur Wickramasingha acquired the William's Biscuit factory.
By acquiring this factory, he was able to launch "Williams Confectionery" with just ten employees. It would be mechanized later on, during the fifties, in 1957 to be exact. As we have already mentioned, three years later, mister Mineka developed new high-protein biscuits, which are still used today as mid-day meals for school children.
Ceylon Biscuits Limited: Products and a concluding word
Ceylon Biscuits Limited produce an entire range of food items. However, when it comes to biscuits, they are further divided into twelve sub-categories. These categories are: sweet biscuits, crackers, puffs, savoury biscuits, cream biscuits, marie, cookies, assorted, herbal, wafers, other and carols.
The biscuits in the sweet biscuit category are as follows: Munchee Ringo, Munchee Hawaiian Cookies, Munchee Milk Short Cake, Munchee Milk Shorties, Munchee Nice, Munchee Ginger and Munchee Gem. They are available in different sizes, and we would like to point-out Munchee Milk Short Cake as the "classic" biscuits in this category.
There are only three puff-biscuits, and these are: Munchee Lemon Puff, Munchee Chocolate Puff and Munchee Apple Puff. All three choices are great, with the chocolate variant probably being the most savoury one.
The cream biscuits category has a lot to offer. The biscuits that can be found in this category are: Munchee Bourbon, Munchee Lemon Cream, Munchee Orange Cream, Munchee Chocolate Cream Roundz, Munchee Choco Cream, Munchee Milk Cream Biscuits, Munchee Chocolate Cream, Munchee Kalo and Munchee Custard Cream.
Marie biscuits deserve their own category, and in the case of Ceylon Biscuits Limited, they produce four variants. These are: Munchee Lite Marie Milky, Munchee Tikiri Marie, Munchee Chocolate Marie and Munchee Lite Marie. Munchee Lite Marie is the most basic variant here, so if you want to spice things up, the chocolate and tikiri versions are perfect for you.
What would a biscuit company be without freshly-baked cookies? Ceylon Biscuits Limited bake four types of cookies, which are: Munchee Chocolate Chip Cookies, Munchee Rice Raisin Cookies, Munchee Ginger Zing and Cookie Dane. The Cookie Dane is perfect for you if you happen to be a tailor, as you can keep your tailoring supplies in the biscuit tin, just like the Slavs do!
If you like mixes of different biscuits, then the "assorted" range is just for you. It only has two products, but these are a combination of all the other biscuits. They are: Munchee Tea Time Assortment and Munchee Gift Assortment. Perfect for afternoon tea-breaks and different occasions!
The last category we are taking a look at today is the wafers category. There are four products in this range: Munchee Wafer Stix, Munchee Chocolate Wafer, Munchee Vanilla Wafer and Munchee Lemon Wafer. All sound great, but if we had to choose, we would go with the Munchee Chocolate Wafers.
And that would be it from us for today! Ceylon Biscuits Limited is certainly an interesting company from the island state of Sri Lanka. Their quest for innovation and advancement is what drives the company forward, and so far, they have been highly successful.
They have a skilled workforce and a large number of high-tech factories which produce an insane amount of biscuits per year! Not only that, but their portfolio is also full of well-known brands. They have truly become the biscuit industry leaders of Sri Lanka. We are excited to follow their progress on a global scale. We will be seeing you in the next article, however, so goodbye for now!
In order to mass-produce these new, high-protein biscuits, the company opened up a new factory eight years later. In modern times, their aggressive business strategies have enabled them to become the leaders in the biscuit industry of Sri Lanka and to establish a global presence.
As befits a company of their status, Ceylon Biscuits Limited has a large number of operational factories. The company has expanded quite a bit since 1968, as today they have access to nine manufacturing lines which produce a whooping fifty-thousand metric tons per year. Just imagine all those biscuits!
Be sure to subscribe to our newsletter by registering so that you do not miss any of our articles and insights.
---