In today's article, we will be talking about another top-notch brand, this time from Palencia, Spain, called Cerealto Siro. Their motto is "cultivating the future" and we are excited to discover what they mean by that.
We have also decided to shake-up the template of our biscuit articles. Instead of talking about the brand's company and history first, we will instead be discussing the biscuits themselves. After that, we can take a look at the interesting trivia connected with the company.
Why don't we get started with our article on the Spanish Cerealto Siro?
Cerealto Siro: Food and safety
"We are what we repeatedly do. Excellence, then, is not an act, but a habit".

This quote was taken from the Cerealto Siro website directly. We do not know if this is their saying or if they simply adopted it and took it as one of their mottos. But we believe it serves as an excellent introduction to this section of the article.
Before we take a look at the company's biscuit range, we believe it is important to talk about the company's approach to food safety. The food industry will be facing unprecedented challenges in the 2020. From cyber-terrorism to cross-contamination, there are numerous problems and difficulties that food manufacturers have to tackle.
Recently, we attended a webinar by Food Manufacture called "Food safety briefing 2020". In this webinar, various presenters from the food industry and legislative institutions presented the various issues concerning food safety.
But back to the matter at hand. As can be seen from the opening quote, Cerealto Siro (thankfully) take food safety very seriously.
And how do Cerealto Siro go-about doing this? Well, they constantly seek to improve the quality of their processes, products and services. They do this in accordance with Spanish laws and regulations, as well as the countries to which they ship their products.
Numerous governments across the globe form organisations with the sole purpose of ensuring maximum food safety quality. They achieve this by putting-forth certain protocols and legislations, as well as food safety standards. Biscuit manufacturers have to adhere to these standards if they hope to receive the necessary certification to legally operate.
Cerealto Siro is, of course, in compliance with all these protocols and standards. And Spanish food safety standards, as befits a country of high GDP and living standard, are as strict as they get. But Cerealto Siro's quest for food safety and quality does not stop there.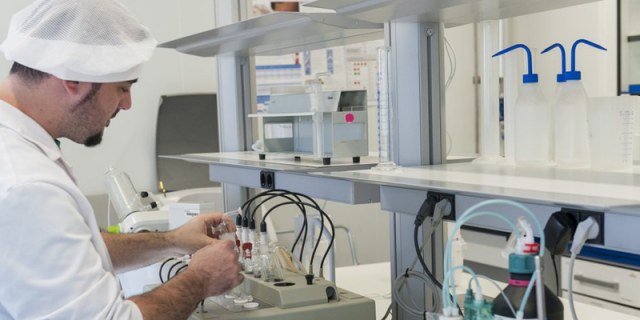 Photo source: cerealtosirofoods.com
Cerealto Siro is also dedicated to systematically improving levels of satisfaction amongst their consumer base. This can be achieved through numerous means. The most efficient way for a food manufacturer do this is to conduct survey (to see what their clients like and dislike about their products) and to research the most recent trends in the industry.
We have also researched these trends some time ago, but they are still more than relevant. It was an article about millennials and their consumer culture. We claimed that the group which comprises the majority of the consumer base sets forth the consumer trends. Seeing as the millennials are the majority of the modern consumer base, they set forth the marketing trends that best suit them. Cerealto Siro, through their quest to improve the consumer's levels of satisfaction, is dedicated to this cause.
To make matters easier, the different governments across the globe have conjoined to create standardized food safety standards called the "International Food Standards" or IFS for short. Cerealto Siro has an entire department, called "Quality and Food Safety Management System", which ensures all safety standards are met.
Along with all of this, Cerealto Siro has all the necessary certifications which ensure their customers that their products are safe for their consumption. These certifications are the Organic, Kosher, Halal, RSPO and UTZ certifications.
This would be it for the company's food safety measure and protocols. Pretty impressive stuff, to be honest. We wanted to get this out of the way, as these standards apply to all of their products. We thought it would be a good idea to talk about these things first, so that our readers know that their products are safe for consumption.
Now, onto the biscuits themselves!
Cerealto Siro products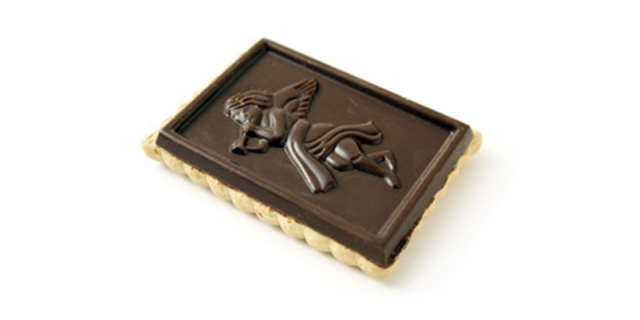 Dark Chocolate biscuit, photo source: cerealtosirofoods.com
Now that we have taken a look at Cerealto's approach to food safety, it is time we move onto their biscuits range. As we have previously mentioned, Cerealto Siro does not solely manufacture biscuits. Rather, they produce a whole range of different food products, including: snacks, breakfast cereals, pasta and gluten-free products.
We will not be focusing on their other products, as we are a biscuit magazine dedicated to discovering and researching amazing and delicious biscuits. Cerealto Siro consider themselves experts in biscuit manufacture. This is for good reason, as their biscuits are delicious and of high quality.
They are also committed to innovating their range using cutting-edge technology. Their aim? To provide their consumer base, that is, customers, with a wide variety of tasty and healthy biscuits. Their biscuits are suited towards every type of consumer, especially towards families, as many of the biscuits in their range make for excellent breakfasts.
Their biscuit range is divided into several categories. These are: chocolate biscuits, crumbs, biscuits, artisan biscuits, breakfast biscuits, gluten-free biscuits, kids biscuits, biscuit assortments, breakfast sandwich, wafers, breakfast granolas, breakfast-filled bars and healthy biscuits. We will start with the first category on the list – chocolate biscuits.
Cerealto Siro: Chocolate biscuits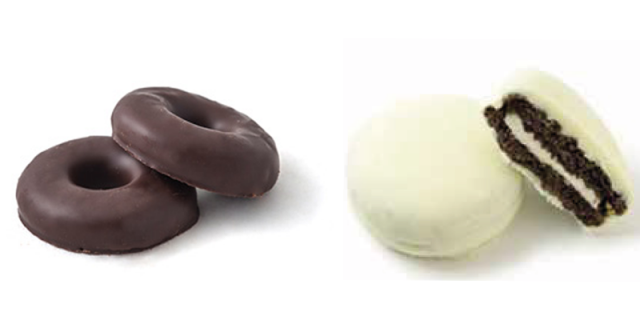 Photo source: cerealtosirofoods.com
This is only the first category in Cerealto Siro's biscuit range, but already we are met with a huge variety of biscuits. What connects this category, however, is their main and well-known ingredient, chocolate.
The first item in this category is the sandwich. Sandwiches are simple biscuits with chocolate filling in-between, hence the name. We believe that further explanation is not needed, as sandwich biscuits are omnipresent. Almost every major brand has at least one type of sandwich biscuits, and the most popular biscuit in the world, Oreo, is a sandwich biscuit.
Next up are milk chocolate oatmeal digestive. Oats are a great ingredient. They are both nutritious and healthy, and not to mention tasty, so naturally, they make for great biscuits ingredients. Combine them with chocolate and you get a wondrous combination.
Chocolate chip biscuits (or cookies) are probably some of the most iconic biscuits ever created. They are featured in many Hollywood family films, and they are a delight to eat. Cerealto Siro have their own variants, which come in two flavours – white chocolate and chocolate.
If you like chocolate chip biscuits but also like little things, then the mini-chocolate chip biscuits are perfect for you. Since they are small, they also come in smaller packages which you can take with you to work or university. They are perfect for work-breaks and for sharing with your friends and family.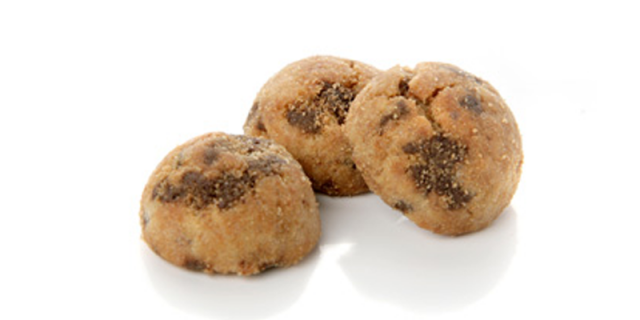 Mini Chocolate-chip, Photo source: cerealtosirofoods.com
Dark chocolate biscuits are biscuits covered in dark chocolate with characters imprinted on top. Dark chocolate has always been a staple food in diets aimed at fixing digestive problems. If you have digestive problems yourself, but have a craving for something sweet, dark chocolate biscuits might prove beneficial.
Dark chocolate-dipped biscuits are similar in appearance to candy bars found in other brands, such as Twix or Lion. As their names implies, these biscuits are dipped into chocolate, which makes them a very delicious treat. These are also great for distribution in smaller packages.
Next up we have three donut-shaped biscuits which are – dark chocolate-dipped, white chocolate-dipped and milk chocolate-dipped biscuits. As we have mentioned, their shape is reminiscent of donuts, and they come in three different flavours which are sure to satisfy everyone's taste.
Next up on our list are the cream sandwiches. These are thin chocolate biscuits with cream filling in-between, which come in two forms – the white chocolate dipped cream sandwiches and the regular ones. They appear extremely delicious.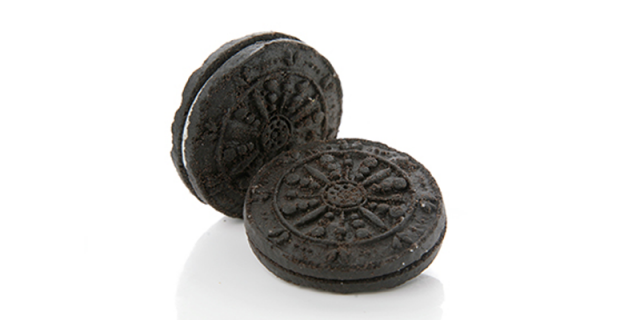 Cream Sandwich, Photo source: cerealtosirofoods.com
The last two biscuits on our list are the cocoa sandwich and digestive thin biscuits. The cocoa biscuit is a typical sandwich biscuit, only this time it has added cocoa for good measure and the work "bourbon" inscribed on top. We assure you, however, that these biscuits have nothing to do with bourbon. The digestive thins, as their name suggests, help to aid digestion.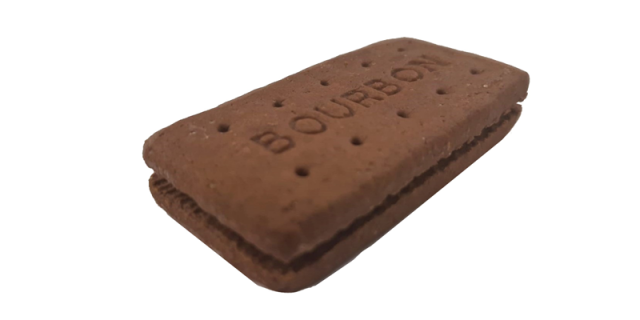 Bourbon Cacao Sandwich, photo source: cerealtosirofoods.com
These were just the chocolate type in their biscuit range. They have numerous other great and delicious-looking biscuits, but one article is not enough to cover them. However, we hope that you like what you have heard so far, and that the article has gotten you interested in discovering what else the brand Cerealto has to offer.
We, however, would like to end this article by taking a look at the company that manufactures such great-looking biscuits. We will start with the company's history and then conclude the article with a final word.
Cerealto Siro: History of Cerealto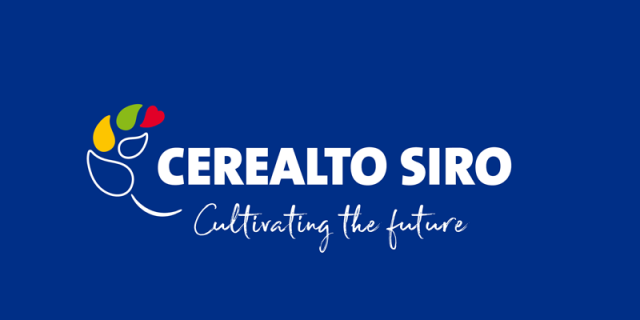 Photo source: cerealtosirofoods.com
When it comes to Cerealto Siro's history, they have around fifteen important dates and/or years to remember. The first is way back in the year 1991, when the Siro group was created in Spain. It was during this year that they started working with biscuits. They would expand into other industries and start producing other food types later in the future.
Six years after their founding, the Siro group made an agreement with the Once foundation or Fundación Once in Spanish. This is a foundation dedicated to helping those who are most in need, especially to those who are on the verge of being socially excluded due to their economic status. The Siro group made a promise to employ as many such people as they could.
A year after this, the company started its venture into the pasta industry. They started producing top-notch pasta which adhered to the trends of those times as well it does today. After all, biscuits make for a great dessert after a heavy meal of pasta.
Not only does the company employ people of weak economic status, but they give the people with special needs a chance to work, prove themselves and earn money. They opened their first special employment centre in the year 1999, and we imagine that since then a large number of special-needs people have worked for them.
In the year 2006, they further expanded into a new industry, incorporating sliced bread and bakery products into their portfolio. A year later, as befits a company of such calibre, they founded a constitution upon which the Siro foundation is built.
There are many more important dates in the company's history, but the one we would like to point out (and end our article with) is the merging of the Siro group with Cerealto. This happened last year, in 2018, and since then they have become a single multinational food group. We hope this merger proves beneficial to both groups!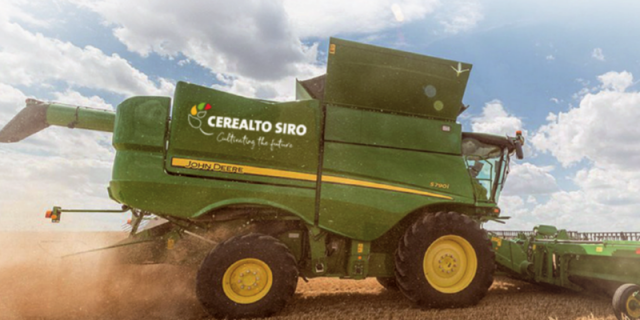 Cerealto Siro - Promoting a sustainable agriculture model in Spain, photo source: cerealtosirofoods.com
Cerealto Siro: A concluding word
Cerealto Siro is a great biscuit brand. And we assure you that we mean this objectively. Why? Specifically, because of their dedication to producing and distributing high-quality biscuits, all while ensuring that all the food safety standards and regulations are met.
In a time when the food industry is facing such enormous challenges, it is good and refreshing to see brands that are up-to-the-task. Cerealto Siro produces a wide variety of biscuits, so wide in fact, that one article was not enough to describe every biscuits at their disposal.
It is our hope, however, that the part we have described was enough to get you interested in researching and trying-out this under-appreciated brand. Their biscuits look amazing and unique, and while the competition is stuff, we are sure that Cerealto Siro will be able to leave their mark on the biscuits industry.
That would be it from us for today. We hope you have enjoyed the article and learned something new in the process. Be sure to give these biscuits a try. Cheers!
Also, we would like to point-out that we have recently released round-up articles on all the biscuit and cookies types we have researched thus far. If you want to give those a read as well, you can do so: The Complete Collection of Biscuit Types. We are sure they will prove to be a great source of information.