From using pop culture references to making personalization possible in limited-time releases, brands are engaging customers like never before. When you see a cookie that has your favorite movie on its packaging or they are 'limited edition'– will it make you buy it? Brand unlimited is a trend for 2020, let's see what it stands for.
Dear readers, We would like to welcome you and ask you a few questions to start this article ... First and foremost: How do you feel? Are you healthy? Now that we've gone over the most important topic, we'll ask you: what's your favorite cookie and what makes it your favorite? We will let you think ... Now that you did, if we asked you to eat only one, your favorite biscuit for the rest of your life - would you agree? Um, probably not, because you would be looking for something more dynamic, innovative - why wouldn't you - the market is full of products ... With so many options, we will always be looking for something new and interesting. We will look for unusual biscuits or even hybrids ... If you are a manufacturer, you are aware of this situation, but from another angle - satisfying the wishes and needs of customers.
Marketing is a part of every business story, and with the development of internet technologies, options and opportunities are increasingly becoming more prominent in the market. Biscuits are sold on every corner, whether they are classic, known to everyone such as Oreo, Grancereale, Rich Tea biscuits or some special versions ... and we are just creating our brand - how to stand out, is there any on this planet any biscuit that is not designed already?
If we want to talk about 'brand unlimited' strategies, we first need to learn the basics of marketing in producing, in this example, of course – biscuits!
What's Marketing Strategy?
A marketing strategy refers to the overall game plan of a business to reach prospective consumers and turn them into customers of the products or services that the business provides. The marketing campaign involves the company's value proposition, core brand branding, target consumer demographic data, and other high-level components.
Make a story strategy
Narrating, and brand narrating especially is an intense power and one which can be utilized to great impact. Stories interface individuals. Stories take individuals on an excursion. They call to be perused and tuned in to, shared, and comprehended.
Stories, to lay it out, are an advertiser's fantasy apparatus, and one which – when utilized viably – can realize enduring associations and effective outcomes. Stories acculturate your image, make it relatable and progressively essential.
Brand storytelling – what does it stand for?
Biscuit Brands storytelling includes using a narrative to connect your brand to customers, with a focus on connecting your brand closer to the customers, with a focus on merging what you stand for to the values you share with your customers.
The narrative mostly stands for storytelling elements – creating a 'real-life' story that your customers can identify with and feel close to. A narrative includes setting, rising, often conflict and of course, characters.
In general, it means making your brand visible, not focused on earning money and selling your product but making your business visible and show values of your company.
Telling a unique story helps your brand to stand out and become unique
It's important to remember that every brand begins with an original idea.
Stories are truly powerful vehicles for ideas and that is the main reason why another 2020 trend says ''winning with words''.
BRAND UNLIMITED
From using pop culture references and small-batch ingredients to making personalization possible in limited-time releases, brands are engaging customers like never before.
There are two scarcity messages for limited editions – limited time scarcity and limited supply scarcity and companies, led by the big brands, are increasingly strengthening the psychological scarcity effect with limited quantity and availability. Consumers feel that limited editions are more special, unique and valuable, which positively influences their buying behavior.
Brand Unlimited – Gatorade Thirst Quencher Drink with Peach Blitz Flavor (US)
In honor of this year's Super Bowl taking place in Atlanta, US, Gatorade is releasing a limited-edition Peach Blitz sports drink as a nod to Georgia's state nickname. Naturally flavored with other natural flavors. It contains 140 calories per bottle.
LIMITED EDITION
Whatever we may devour or purchase - When it comes to forming, innovation, content (film, music, work of art, nourishment, drinks and so forth.), and a large group of other shopper products, we as a whole prefer to get what we pay for. Mass created merchandise line the passageways of retail chains and boutiques no different, sitting tight for us to guarantee them.
Be that as it may, those of us who increasingly visit customers, or have a specific specialty intrigue, appear to search for natural restrictiveness in the items we buy. Sometime in the past, advertisers got on this reality and started utilizing the "constrained release" strategy.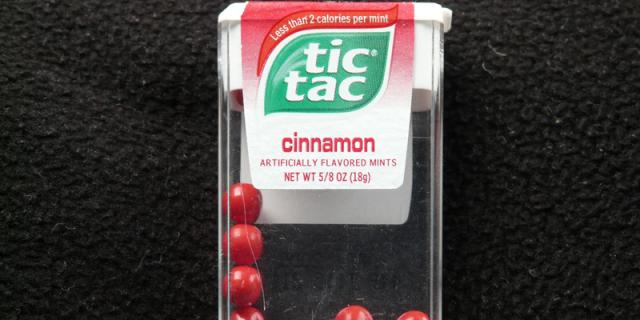 What does 'limited edition' mean?
The expression "Limited Edition" or "Special Edition" when utilized in promoting the board, plans to give the item something new and already inconspicuous in the ordinary version. Constrained Edition advertising procedure conveys a feeling of quickness and selectiveness as the items would just be accessible for a brief timeframe or potentially in restricted numbers. – MBAKnol.com
Anyway, for what reason do brands utilize the strategy of limited edition product offerings?
"The explanation can go from long haul technique for building a brand to endurance methodology to spare a maturing brand."
For instance, in 2011 Dolce and Gabbana discharged a restricted version run of Animalier Bronzer. "Over 65% of the individuals who purchased Animalier were new to the brand."
"A significant number of the brand's supporters didn't endorse of the MAC Wonder Woman bundling, trusting it demeaned the MAC brand (which is viewed as a quality makeup pioneer with a stylish, more youthful client base). Different fans safeguarded the brand saying they cherished the "fun, crazy look."
Limited Edition Biscuits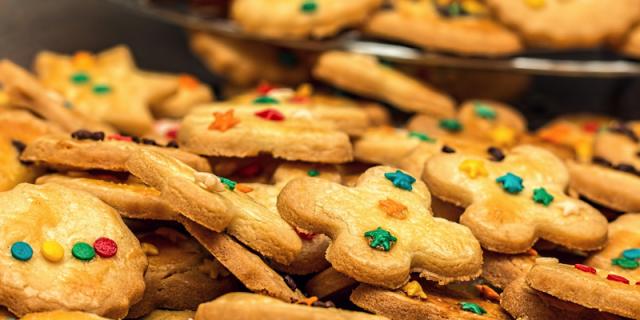 Now that we have learned the importance of marketing in the fresh business of every industry, including the biscuit industry, and I know what is limited to the production issue, it is time to move on to biscuits.
Limited editions of biscuits are most commonly made for the holidays (such as Christmas flavors - gingerbread, cinnamon, etc.) It's also a good idea to create event-inspired cookies (McVitie's took the opportunity too well).
Examples:
Ringtons Festive Fairground Biscuit Hamper – festival-inspired
This brand also offers a Mother's day exclusive – cookie box limited edition for mother's day.
Galaxy Limited Edition Caramel Secret Centre Biscuits
Sometimes a specific flavor is also a limited edition; if you want to test your market when you're making a specific or unusual flavor – at first make it as a limited edition.
McVitie's had made a constrained version "transatlantic" biscuit to check the Royal Wedding uniting the Chocolate Digestive with an exemplary American flavor, chocolate fudge brownie.
About 70,000 individuals decided in favor of their preferred all-American flavor using a McVitie's Twitter survey. Chocolate fudge brownie bested the rundown (52% of the votes), beating other great American flavors including:
Mississippi Mud Pie (23%)
Nutty spread and Jelly (12%)
Walnut Pie (12%)
Only 50 packs of the constrained release McVitie's Chocolate Fudge Brownie Digestives were accessible for fortunate Royal fans to win through McVitie's Twitter direct in the number one spot up to the enormous day.
After the wedding and ceremony, these biscuits started to produce everywhere and even nowadays they are available on the market.
Binky Bites Limited Edition Biscuits
Who likes to eat cereals for breakfast?
Two words that will automatically bring you back to childhood: Lucky Charms
If you have kids we bet they still love these cereals, but what if we tell you you could have the best of both worlds?
Producers made a great idea and great marketing with this one – lucky charms cookie dough
No mixing, no slicing, no mess! Each package has 12 cookies loaded with colorful marshmallow bits inspired by Lucky Charms™ cereal. But they are available for a limited time only, so get them while you can! – they said in their advertisement.
Croatia's specials!
Summer newcomers to Kraš range are light and sweet, ones with airy notes of white and others with an irresistible aroma of tropical fruit.
Kraš lovers couldn't wait for summer last year because Dorina made some special products.
Dorina honored their customers with Dorina chocolate bars, adding two fresh white chocolate varieties to a rich range of flavors: Dorina white chocolate with crunchy rice and Dorina white popcorn chocolate with sweet and salty caramel roasted popcorn.
In addition to limited edition chocolate bars, there were also favorite Domaćica biscuits in their summer limited edition, bursting with tropical aromas in an appealing tropical box. These hugely popular crisp biscuits coated with 23% Dorina chocolate feature harmoniously balanced flavors of pineapple, passionfruit, orange, lemon and coconut under the name of Domaćica Tropicana that, by just saying it, make your mouth water and instantly tempt you to try one.
The most famous of all: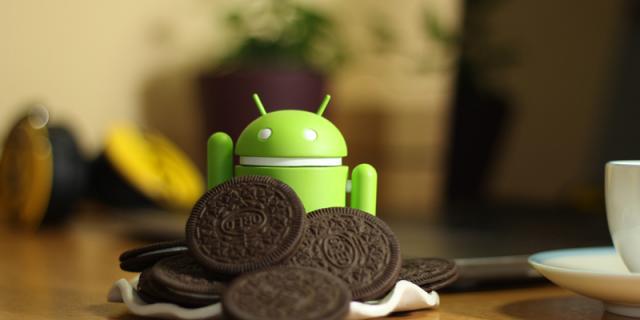 Oreo brand: King of the limited edition
Isn't this the best product placement and marketing idea? Now that we've learned these strategies, in theory, a great example is the best way to learn it in practice.
The packaging is also important and Oreo knows that – they made it luxurious, spectacular and gloomy!
Black is sometimes classy – right?
1 (One) 15.25 oz. Package of Limited Edition Game of Thrones-themed OREO cookies
Classic Chocolate Sandwich Cookies with Game of Thrones embossments that represent House Lannister, House Targaryen, House Stark, and The Night King. What would you do #ForTheThrone?
Classic Chocolate Sandwich Cookies with Game of Thrones embossments that represent House Lannister, House Targaryen, House Stark, and The Night King. What would you do #ForTheThrone?
Oreos sandwich a rich creme filling between the bold taste of two chocolate wafers, making them milk's favorite cookie
Unique look and package features Game of Thrones series references
There is a big list of limited-edition Oreo varieties – here are some examples:
Android Oreo, special cross-promotional Oreo cookie with the Google Android logo on one side and "green" flavoring
Birthday Cake Oreo cookies were a limited-edition release in February–July 2012 to celebrate Oreo's 100th birthday. They were made of two chocolate Oreo cookies with a birthday-cake flavored filling with sprinkles. This edition replaced the traditional Oreo logo on one side with a birthday candle and the words "OREO 100".
Pumpkin Spice Oreo - perfect limited edition for autumn
Mickey Mouse Oreo cookies were a limited edition release in September 2018, celebrating Mickey Mouse's 90th Anniversary with birthday cake flavored creme filling.
Mystery Oreo was a limited edition release from September to November 2019, made of a chocolate cookie with a mystery flavor filling. Oreo hosted a contest with a $50,000 grand prize to guess the flavor. Churros were confirmed to be the mystery flavor
Drinkable Chips?
Koike-ya is a Tokyo-based brand that has caught the consideration of the Wallstreet Journal with an astonishing nibble development.
As cell phone screens have become a changeless augmentation for, in a hurry people, brands are hoping to reform items to fit the requests of the way of life. Koike-ya saw potential with a fan-most loved tidbit — potato chips.
Perceiving that technically knowledgeable countries can't appreciate the mainstream nibble without lubing up the screen of brilliant gadgets, the Japanese organization searched out to locate a practical arrangement. The nibble advancement is named 'One Hand Chips' and its substance comes pre-squashed, rendering the treat drinkable.
Coca-Cola Example
A case of utilizing restricted release bundling for a gigantic scope is the 'share a coke' crusade which worked for the brand as customers immediately got connected to the oddity of finding a coke bottle with their name on it. The crusade turned into a game for clients transforming looking for a beverage into a significant encounter. Pictures of named containers of Coke were posted via web-based networking media and communications with Coke expanded as individuals whined to them that they couldn't discover their name on a bottle.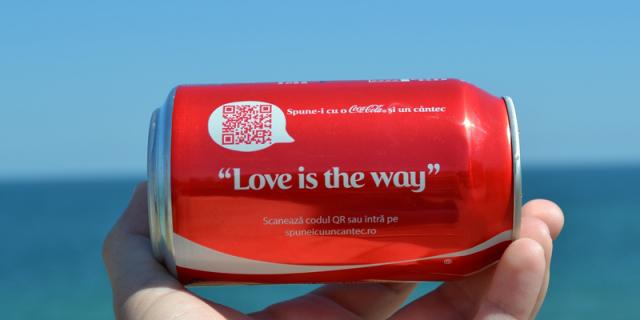 WHY IS IT IMPORTANT
Adding fun components to the list of products can help to increase brand devotion; individuals are considerably more likely to buy from a brand that tends to be enjoyable and sensitive. Making limited-edition bundling is one way to connect consumers on an appreciation journey when shoppers know they have something unique and exceptional.
The further personalized a customer's experience, the more pleasurable it would be for them, which is why marketers need to know their target audience all over.
Top 10 Business-to-Consumer Marketing Strategies
Cause Marketing.
Direct Selling.
Co-Branding and Affinity Marketing.
Earned Media/PR.
Point-of-Purchase (POP) Marketing.
Internet Marketing.
Paid Media Advertising.
Word of Mouth Advertising.
5 Steps to Improve Your Marketing Strategy
Identify the problem areas.
Make Adjustments. For your fruitful marketing efforts, you can rinse and repeat.
Focus on Top Customers.
Stay Abreast of New Possibilities.
Be Consistent and Persistent.


BRAND UNLIMITED CONCLUSION TIPS & TRICKS
If you have your biscuits brand here are some tips you should follow to get the most of limited edition products:
Product placement ideas: Good advertisement
Follow leading ideas: Famous movies at the moment, seasons, holidays
Include influencers! You remembered our 'Victoria Beckham example from the start?'
Social media are nowadays everything – advertising on the Internet makes the most profit and influencers are a voice that customers trust – if they see that a famous person they love and follow promotes one product they will be most likely to buy it!